Gigantic Brewing Returns with Smackdab Hazy IPA with a Silent Auction Art Show
|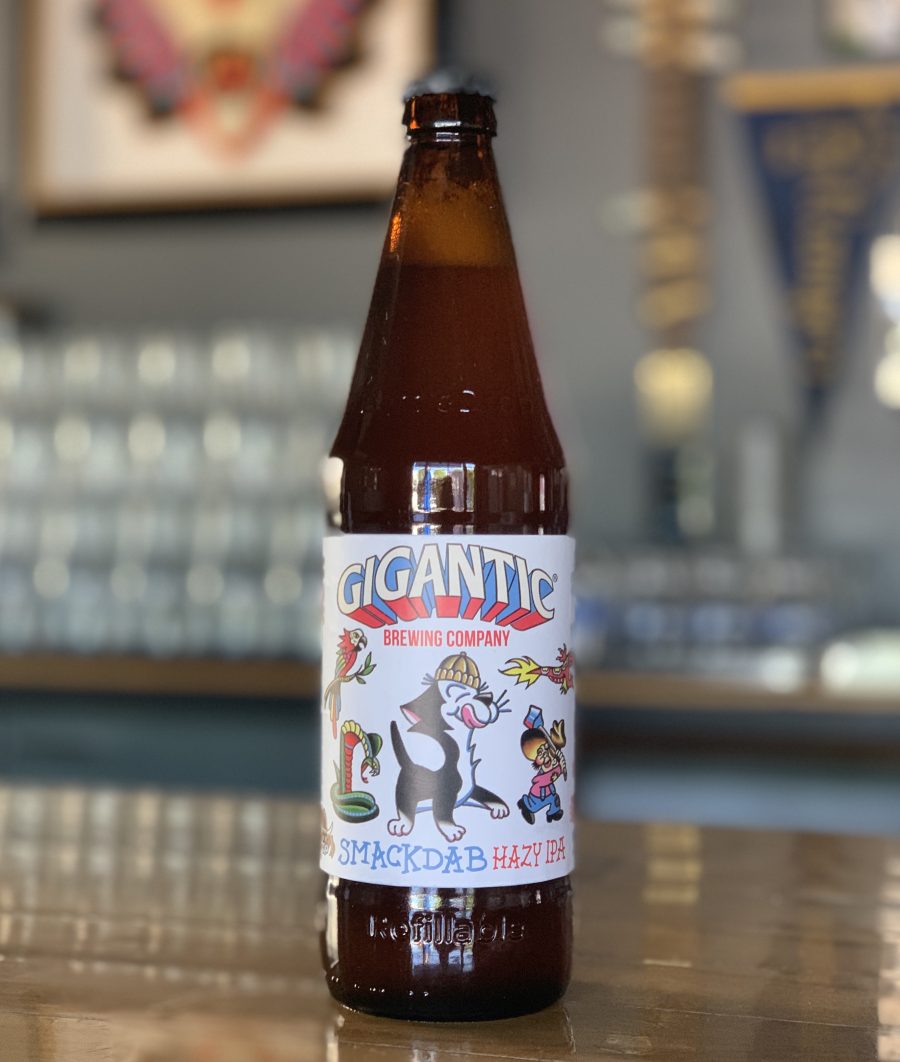 When Gigantic Brewing returns with Smackdab Hazy IPA, a beer that was originally released in April 2020, the brewery will host a silent auction art show featuring work from the beer labels creator, Portland tattoo artist Brad Delay.
Beginning on Tuesday, August 24th, Gigantic Brewing will re-release Smackdab Hazy IPA alongside an art show featuring over a dozen pieces of Delay's original work that'll benefit the Oregon Food Bank. Many of the small works on paper are featured on Gigantic's Smackdab Hazy IPA label.
The artwork will be on view and open for bids at the Gigantic Brewery and Champagne Lounge at 5224 SE 26th Avenue in Portland starting August 24th.  Bids can be submitted in person through the end of September. Auction winners will be notified at the beginning of October.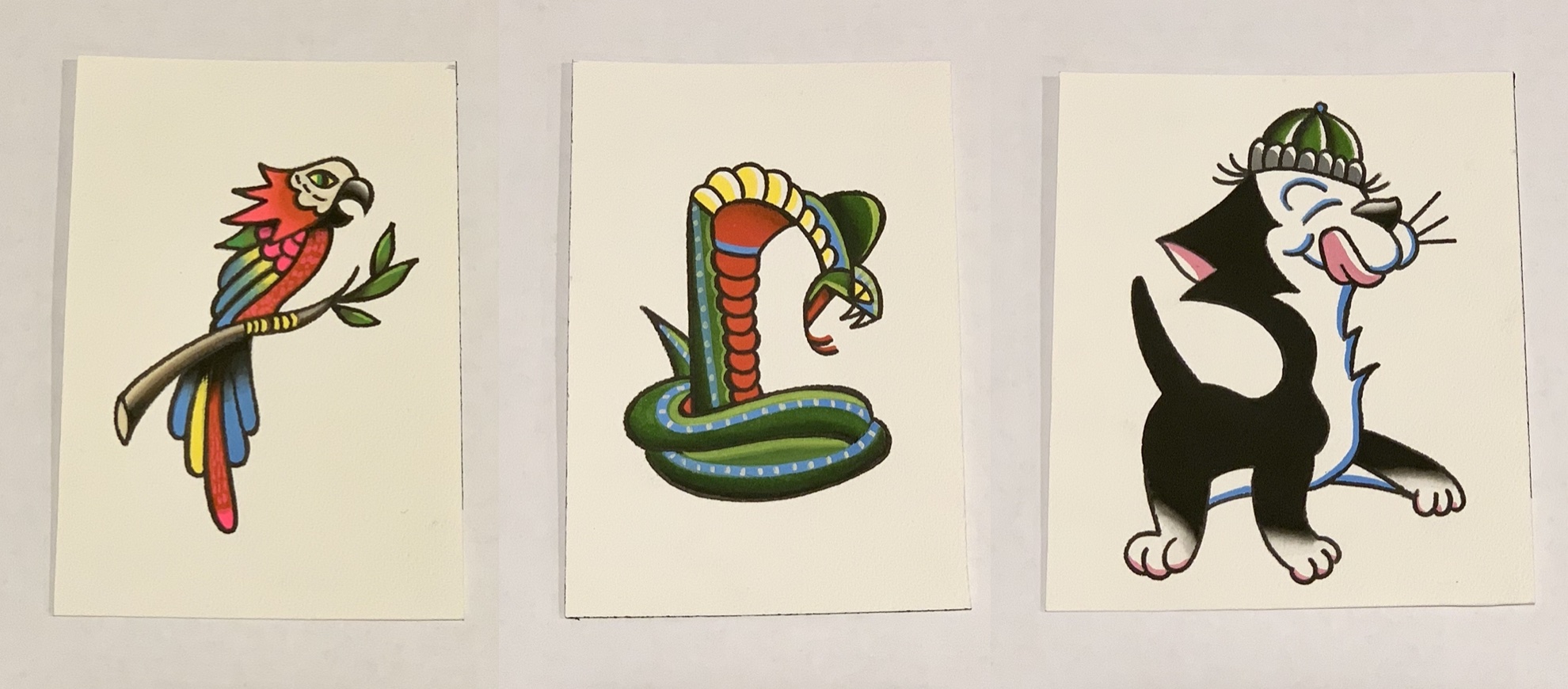 Smackdab Hazy IPA is one of the few beers brewed by Gigantic Brewing that'll make a return as a one-off beer. This IPA brings together the best attributes of a New England IPA and West Coast IPA. Smackdab Hazy IPA is full of tropical fruitiness from Citra and Mosaic hops, but with a bit of a bite that's expected from a West Coast IPA on the finish. This juicy IPA sits at 6.3% ABV.
"The first sip of Smackdab left an indelible mark on the insular cortex of my brain", said Ben Love of Gigantic Brewing, in a statement. "The Citra and Mosaic hop combination is mind blowingly delicious."
Artist Brad Delay can be found tattooing at Historic Tattoo in Southeast Portland (https://historictattoo.com/bradley-delay). He is known for creating colorful traditional style tattoos. Brad is also a very talented fine artists whose work can be seen in the "Tall Trees Of Portland" book by Overcup Press. Follow him on Instagram at @bdelay.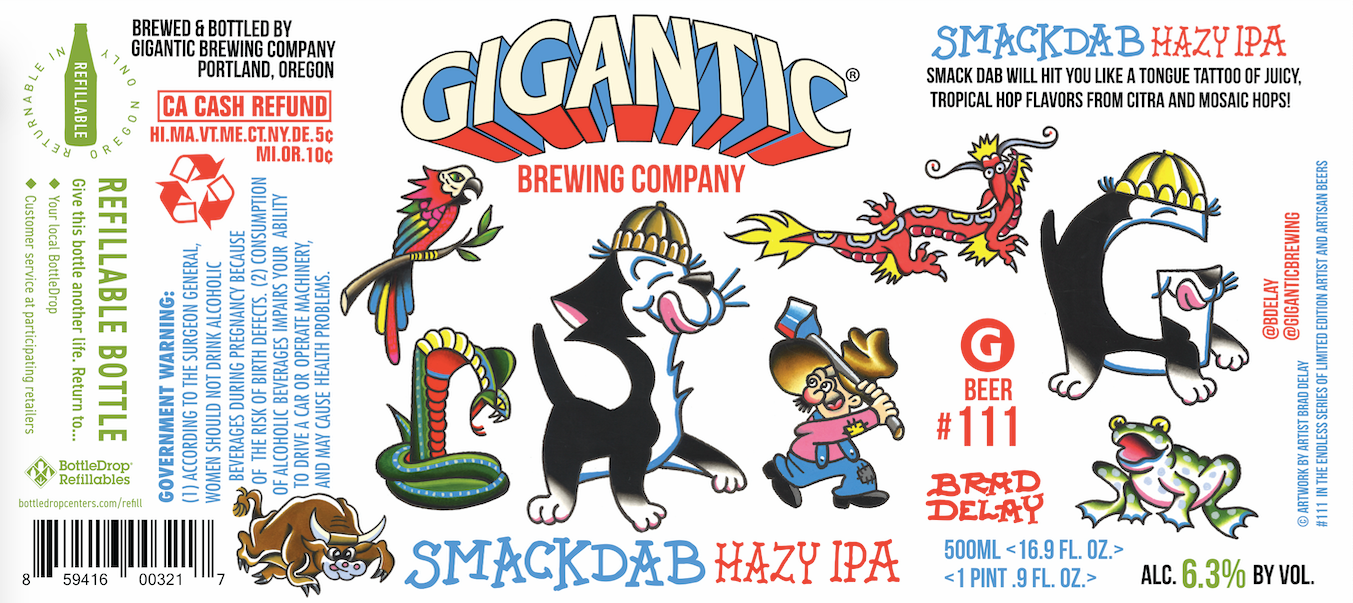 Smackdab Hazy IPA will be released on August 24th as part of First Taste Tuesday at both The Brewery and Champagne Lounge and Robot Room at the Rocket Empire Machine. You can also look for Smackdab on draft and in 16.9oz refillable bottles in the Portland metro area, and along the west coast in California and Washington.
Gigantic Brewing Taproom & Brewery
5224 SE 26th Ave
Portland, OR 97202
Gigantic Robot Room at REM
6935 NE Glisan St
Portland, OR 97213