Gigantic Brewing to Release 2nd Hellboy Beer – Liz Sherman Mole Chili Stout
|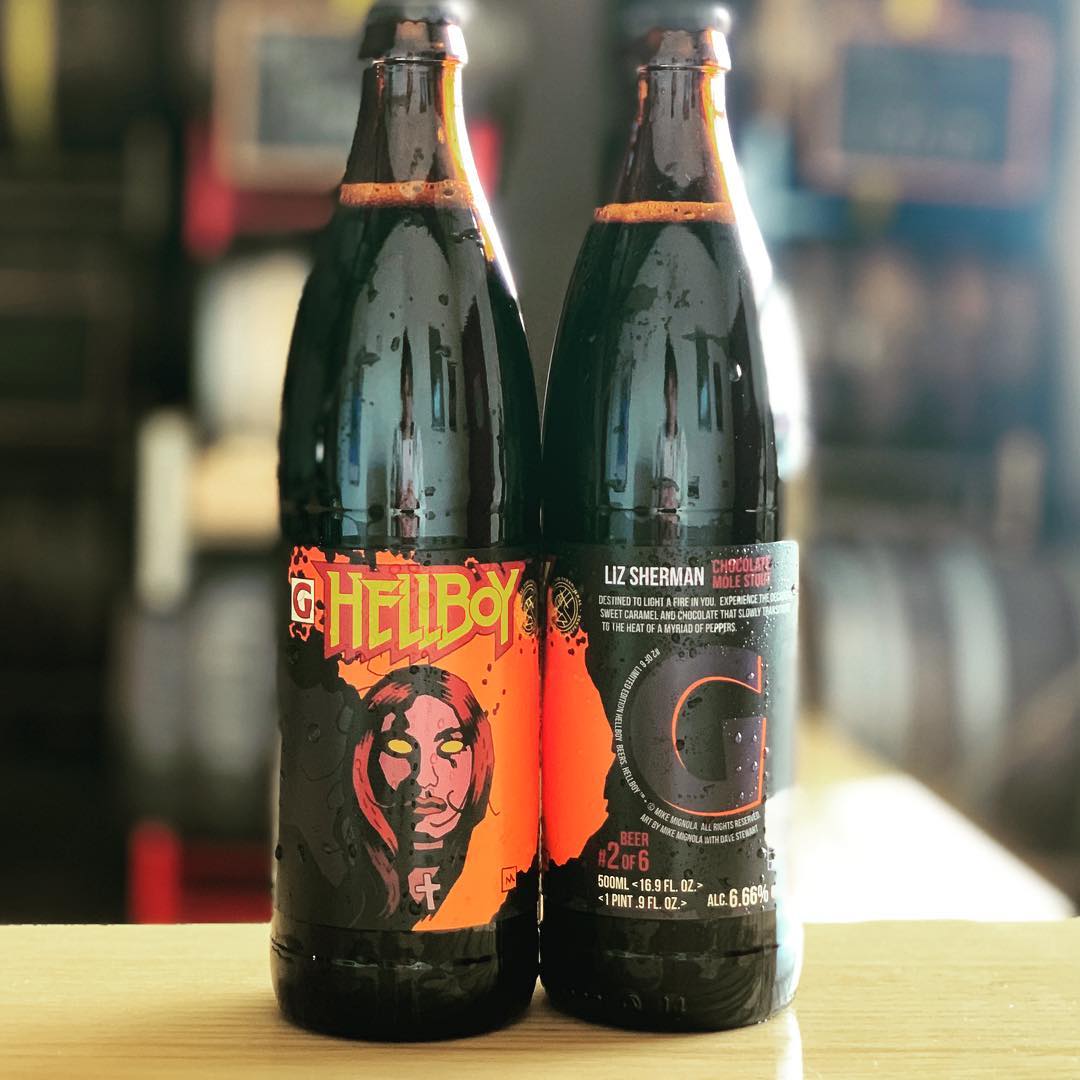 Last month Gigantic Brewing released Hellboy, its first beer in a six-beer series honoring the 25th anniversary of Hellboy: Seed of Destruction from Dark Horse Comics. This weekend on Saturday, April 27th, Gigantic Brewing will release the second Hellboy Beer, Liz Sherman Mole Chili Stout.
Created by Mike Mignola, Hellboy is a 25-year-old comic series that's been published by Dark Horse Comics out of Milwaukie, OR. When each beer in this series is released about every seven weeks, Gigantic will brew up 666 cases worth of 500mL bottles. Every Hellboy beer features flavors inspired by fan-favorite characters from the Hellboy comic books.
Beginning at Noon on Saturday, Gigantic Brewing's Taproom will release the first bottles of Liz Sherman Mole Chili Stout into the world. Liz Sherman is a chocolate mole stout, made with four kinds of chilis and Woodblock Chocolate cacao nibs that sits at 6.66% ABV. The brewer's Taproom will also be pouring a limited amount of Liz Sherman on draft on Saturday.
Read More: Gigantic Brewing Collaborates with Dark Horse Comics on Hellboy Beer Series
For those looking to purchase bottles, Gigantic is limiting those to two bottles of Liz Sherman per person. When the first Hellboy beer was released bottle lasted at the Taproom for about three days, so it's best not to delay. Also at Noon on Saturday, Gigantic will be showing the Portland Timbers match.
For those not able to make it to Gigantic Brewing for the release, Liz Sherman will also go out for distribution and will be showing up in retailers very soon. The beer will see stronger distribution within Oregon, Washington, California, and British Columbia. Liz Sherman will also be available in more limited quantiles in select states across America. Click HERE to learn more about where to find Liz Sherman in 500mL bottles.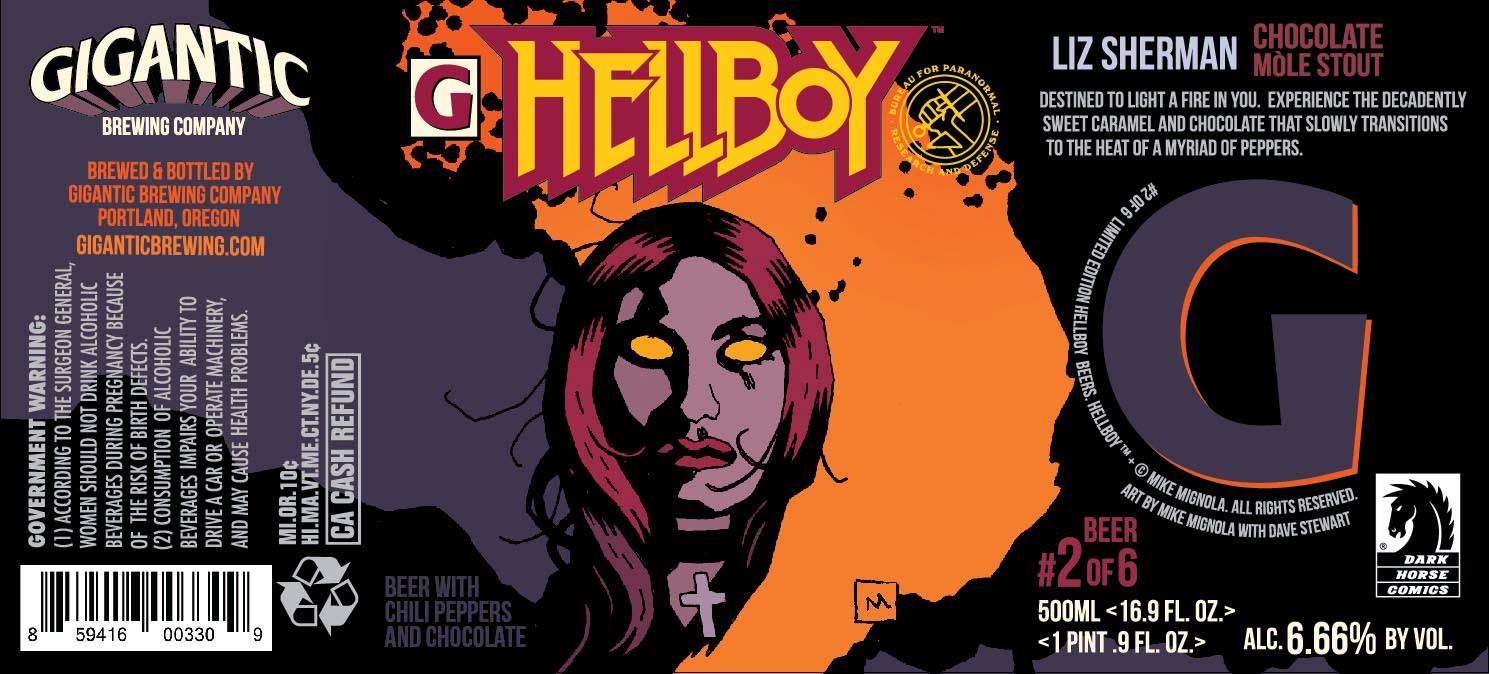 Future beers in the Hellboy Beer Series include:
Johann Kraus – Citrus Wit Beer (6.66% abv)
Abe Sapien – Indigo Blue Fruit Ale (6.66% abv
Blood Queen – Cranberry Yuzu Sour (6.66% abv)
Trevor Bruttenholm – British Barleywine (9.99% abv)
If you miss the release at Gigantic Brewing on April 27th, The BeerMongers, located at 1125 SE Division in Portland, will host a release party for Liz Sherman on Thursday, May 2nd from 5:00-8:00pm