Hammer & Stitch Brewing & Assemblage To Host The Makers Fair – Fall Edition
|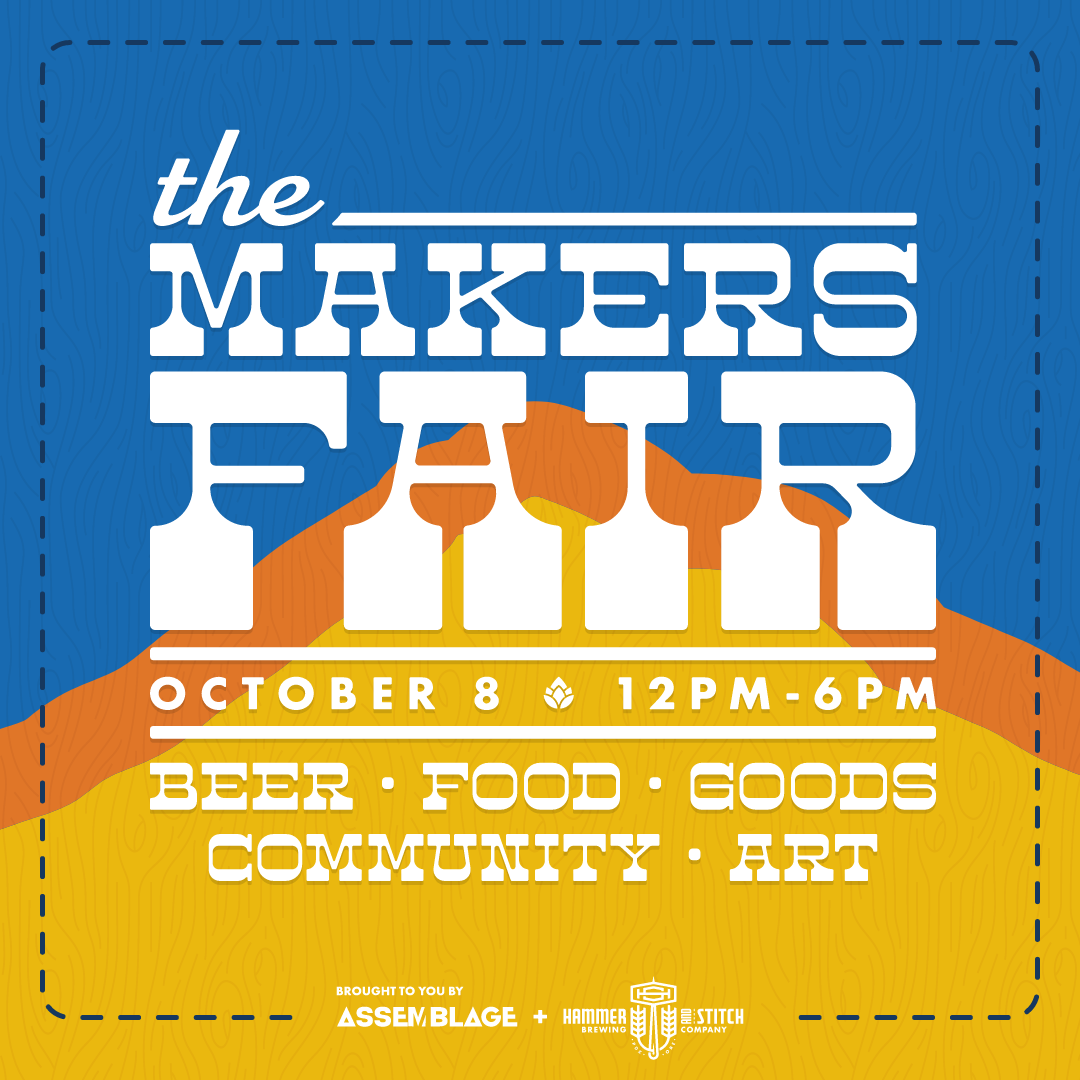 After a successful run last fall, Hammer & Stitch Brewing will return with The Makers Fair, a block party with local artisans, in front of its brewery in on Saturday, October 8, 2022.
This year's The Makers Fair sees Hammer & Stitch partnering with Assemblage on autumn vibes with beer, food, live music, art, goods and some absolutely amazing artisans. The fair will be held on NW Wilson Street between NW 23rd and NW 24th Avenues on the edge of Portland's Slabtown neighborhood.
Here are additional details from the press release…
The fun starts at noon on Saturday, October 8 on NW Wilson Street (between NW 23rd & NW 24th). A collective of 40+ of the most talented makers in Portland will take over the entire block in front of Hammer & Stitch Brewing Co and half of the brewery itself. The entire event is free and family-friendly.
Shop the gorgeous ceramics of Vessel, hand-drawn portraits from Black Zodiac Prints, plant-based skin care and candles from Niyyah Handcrafted, hand crafted wood home goods from Spalted Burl, bold accessories by Golden Age, tasty apothecary blends from Sasquatch Botanicals plus Filipino goods and sweets from Shop Halo Halo among many others.
No proper Portland maker celebration would be complete without refreshing craft beers. Head to Hammer & Stitch for meticulously-crafted STANDARDS and limited-edition CREATIONS. The brewery offers a full food menu as well, starring the Slabtown favorite Blue Collar Burger with JoJos.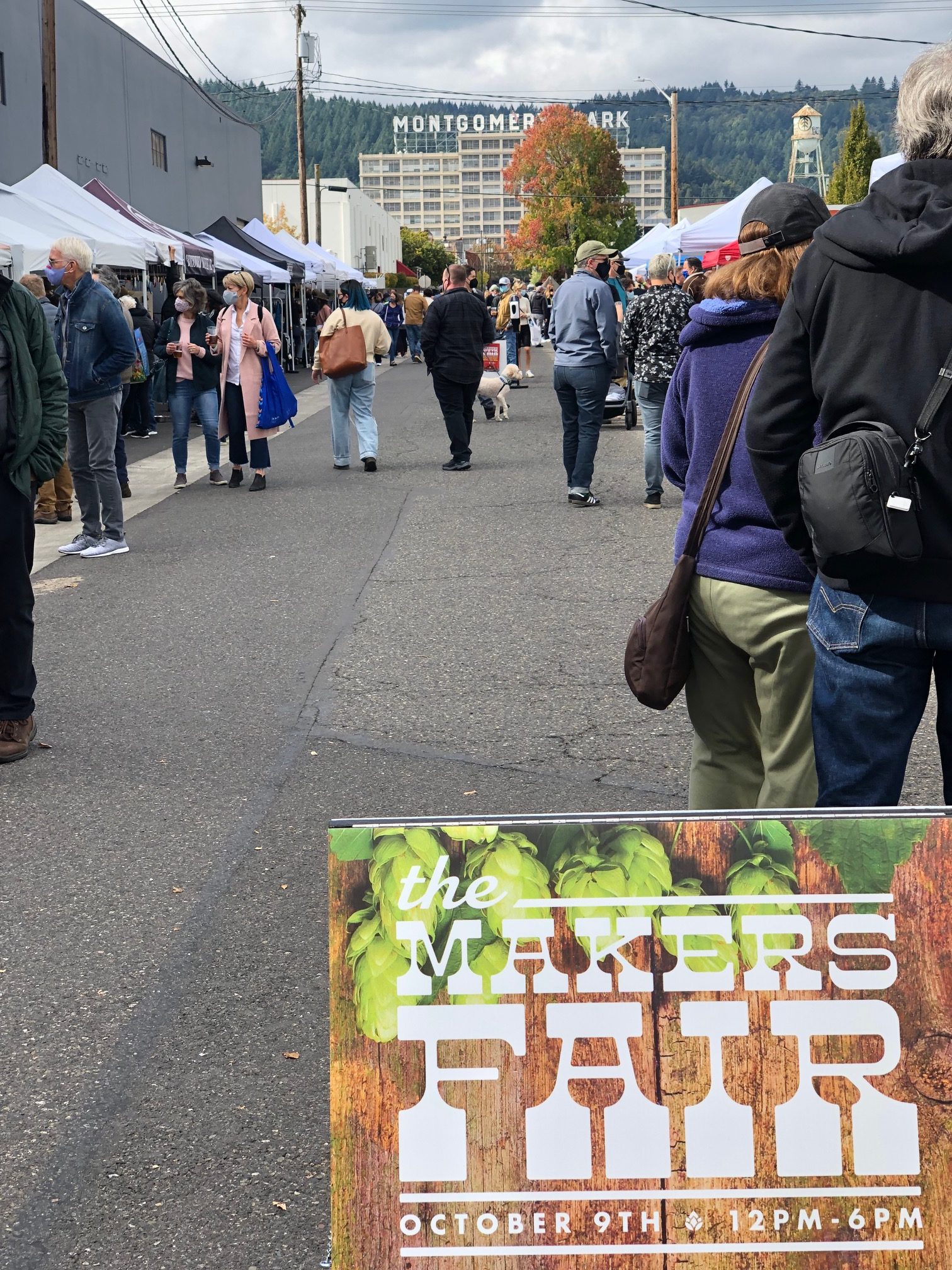 Other Portland food favorites will be at The Makers Fair including satisfying slices from Pizza Thief, island-inspired Asian Fusion from Pidgin Hole and Mexican street food by Maruka Loka Antojitos. Slabtown neighbors Freeland Spirits and Hip Chicks Do Wine will also be on hand with spirits & wine.
Enjoy free live music at Hammer & Stitch by Dryland Farmers Band (3-6pm). Tables in the brewery will be first-come, first-served, and all are welcome to pop in and be entertained throughout the day.
The Makers Fair is a collaboration between Assemblage (formerly Makers Union PDX) and Hammer & Stitch Brewing Company. Their first annual event on October 9, 2021 was wildly successful with over 30 local makers and 1,600 people attending. Assemblage was developed to support our community by producing events, fairs and workshops featuring the local makers, builders, creators and artists of the Pacific Northwest. About half of the participating Assemblage makers represent the BIPOC and LGBTQQIA2S+ communities.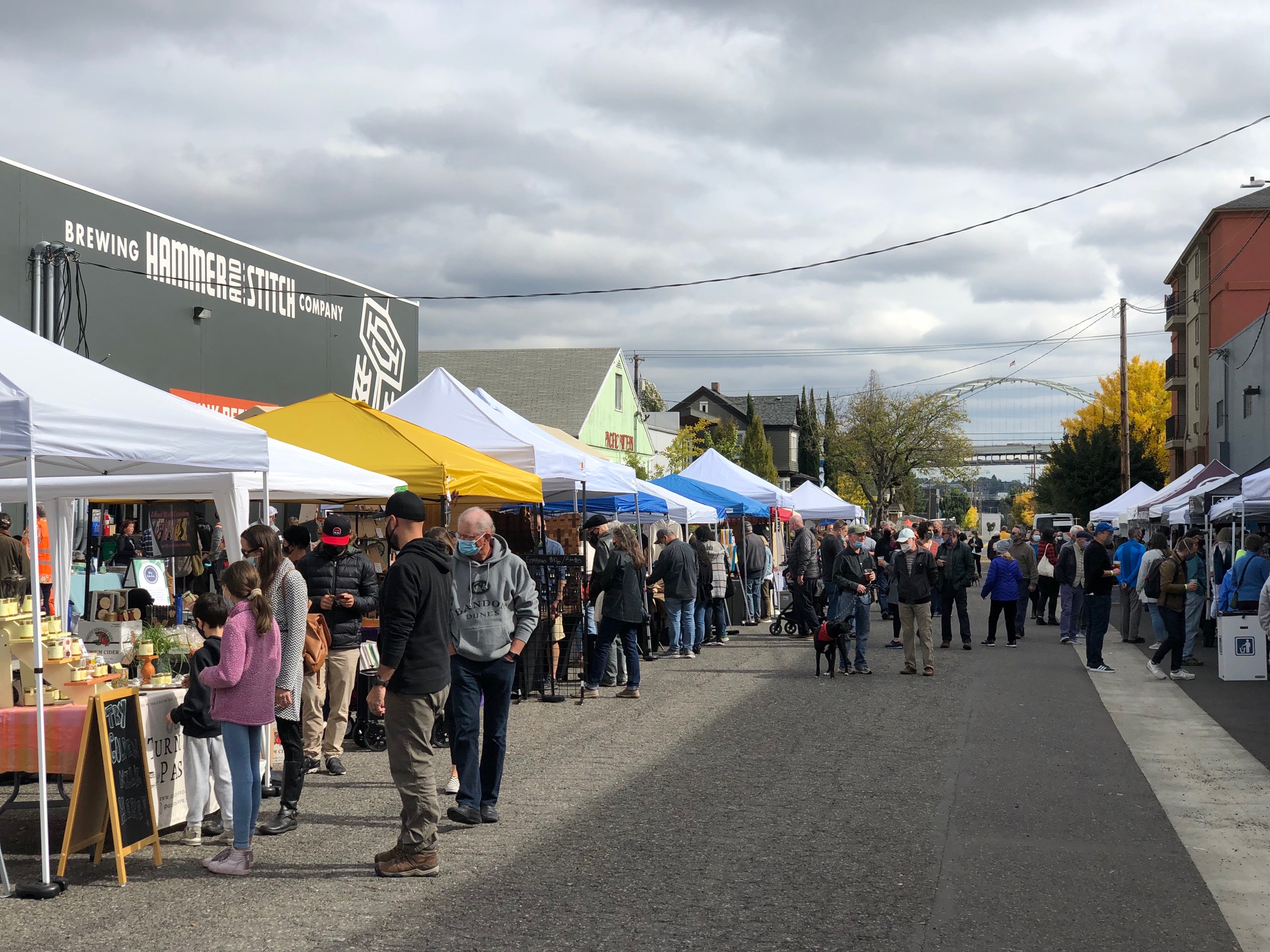 The Makers Fair runs from noon-6pm on Saturday, October 8 on NW Wilson Street (between 23rd and 24th in Slabtown). Free parking is available on neighboring streets. Celebrate the maker community by supporting local artisans at this autumn edition outdoor – and indoor – block party!