Barley Brown's Beer Awarded 2023 Keg Champion
|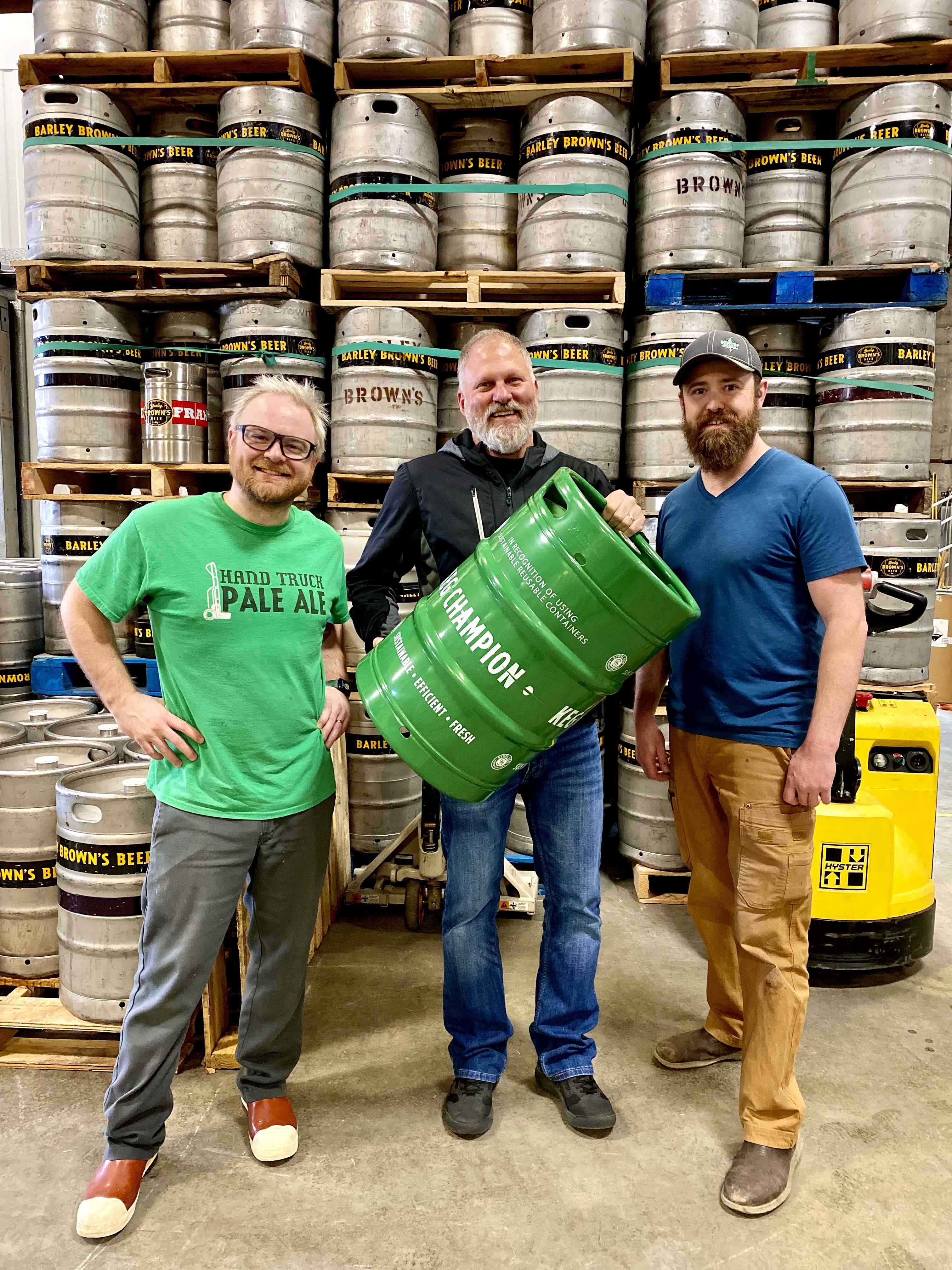 There are many various competitions in the brewing industry and one that's a bit more unique is the 2023 Keg Champions. Hosted by the Steel Keg Association, this year's awards were bestowed upon seven different businesses.
The inaugural celebration of kegs honored restaurants, bars, and breweries for embracing the noteworthy benefits reusable steel kegs deliver: sustainability, efficiency, and a fresh experience many consumers do not experience at home.
One of the seven champions was Barley Brown's Beer from Baker City, Oregon. Joining Barley Brown's Beer is Yuengling, Allagash Brewing, Buffalo Wild Wings, Mellow Mushroom, Clyde's Restaurant Group, and The Golden Mill.
Stainless steel kegs' reusability and 30+ year lifespan make them the ideal circular choice for breweries, bars and restaurants. The Steel Keg Association created the Keg Champion Awards to recognize hospitality leaders' sustainability programs and the positive impacts of steel kegs on the beverage industry.
"We were blown away by the response to this Keg Champion program. Over 2,000 breweries, bars, and restaurants were nominated!" says Dan Vorlage, Executive Director of the Steel Keg Association and MicroStar Logistics' VP of Global Marketing. "While this is really about celebrating all of the keg champions out there, we're proud to raise a pint to our inaugural winners, each a standard bearer in their category. They were distinguished by their commitment to sustainability and to delivering differentiated consumer experiences. Importantly, we also have a shared belief that this is not the culmination of an awards program, but just the beginning. Cheers to these winners and all of the keg champions out there."
In addition to winning a coveted, iconic green Keg Champion Award (physically, the biggest award in the history of the food and beverage industry), the Steel Keg Association will donate $7,000 to benefit seven charitable organizations each chosen by the 2023 Keg Champions.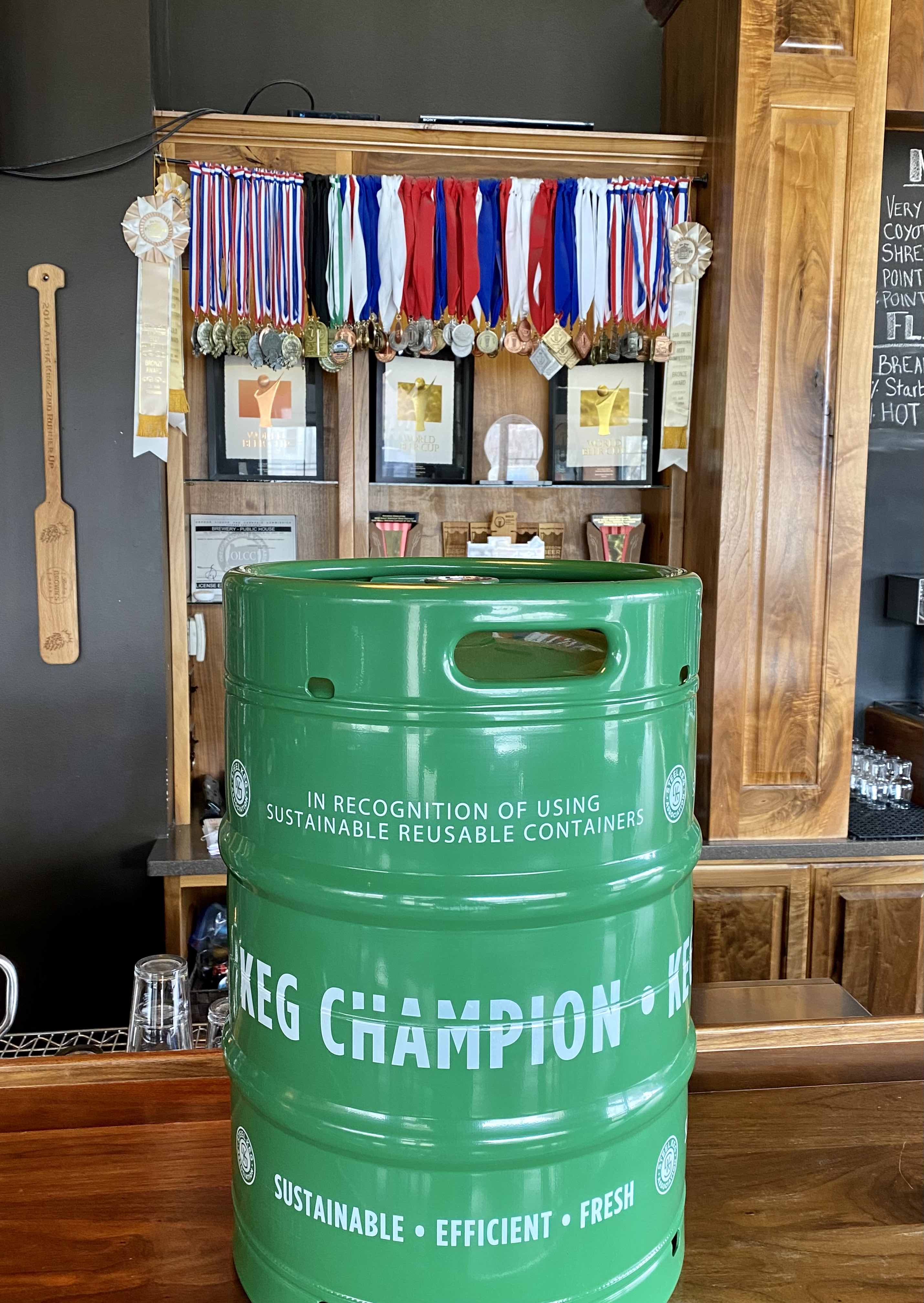 This award comes at a great time for Barley Brown's Beer as the brewer celebrates its 25th anniversary in June 2023. It also happens to be the only Keg Champion that solely kegs all of its beer exclusively in reusable steel kegs.
When asked about this unique and one-of-a-kind award, Tyler Brown of Barley Brown's Beer said, "It's the biggest and heaviest award we've ever received!
"It'll probably end up on the back bar at the taproom," said Brown. "We'll have to make a lot of room!"
Barley Brown's Beer charity recipient is the Oregon Agricultural Trust, that partners with farmers and ranchers to protect agricultural lands for the benefit of Oregon's economy, communities, and landscapes.

The 2023 Keg Champion Award winners in 7 categories:
Buffalo Wild Wings– National Restaurant (locations in 30+ states)
Mellow Mushroom– Regional Restaurant (locations in 2 – 29 states)
Clyde's Restaurant Group– Local Restaurant (located in a single state)
Yuengling– Large Brewery (500,000+ bbls of production / year)
Allagash Brewing Company– Mid-Sized Brewery (10,000 – 500,000 bbls)
Barley Brown's Beer– Small Brewery (less than 10,000 bbls)
The Golden Mill– Draft Innovation
If you want to recognize a brewery to restaurant for next year, feel free to register that business here.