Craft Beer Marketing Awards Returns in 2021 For a Global Edition
|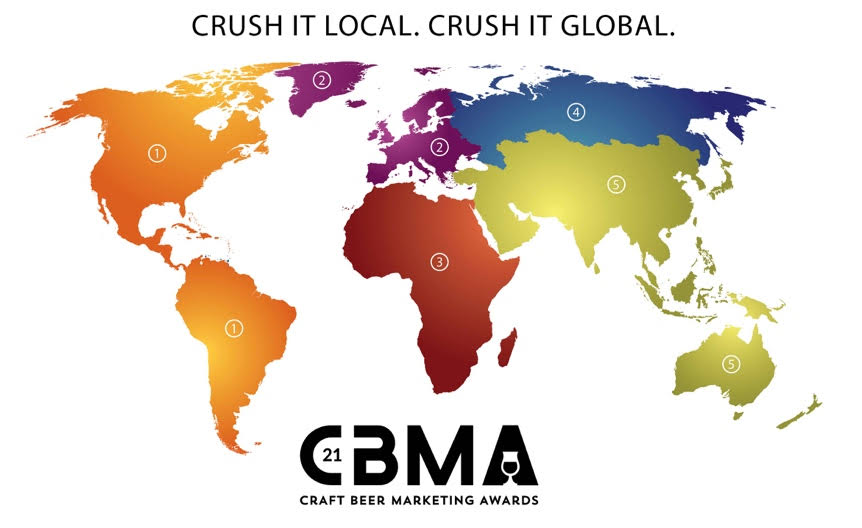 After its inaugural run earlier this year, the Craft Beer Marketing Awards (CBMA's) announces its return in 2021. For its second incarnation the CBMA's will award Crushies to an expanded entry footprint as it goes global with entries in beer, hard seltzer, and cider. Entries are open through January 29, 2021 March 15, 2021.
The CBMA's was founded last year and features 30 categories that celebrate the very best of beer marketing and the teams, and individuals behind them. Breweries, their agencies, artists and marketing partners are invited to enter their top work. Most notably new this year is a special Pandemic Marketing Category which looks at original marketing done during Covid-19.
Interested breweries can no enter via an Early Bird Entry Period through November 7, 2020 with the regular Entry Period taking place through January 29, 2021. The CBMA's judging will take place from February 8 – March 6, 2021 March 24 – April 30, 2021 with the winners announced on March 29, 2021 May 13, 2021 during the Craft Brewers Conference in San Diego, CA.
Read More: Inaugural 2020 Craft Beer Marketing Awards Crushie Winners
Entries will be divided up into five regions: The Americas; UK; Europe; APAC – Asia & Pacific (including Australia & New Zealand); and MENA, Africa & Beyond.
Platinum and Gold Crushies will be awarded in each region. Newly designed Global Crushies will be unveiled soon and will be awarded to those who opt-in for an extra entry fee to be judged at a global level in addition to a regional entry.
All categories are judged by an influential and respected panel of beer, marketing, and design experts. The CBMAS judging process is a robust, credible, and transparent digital scoring system.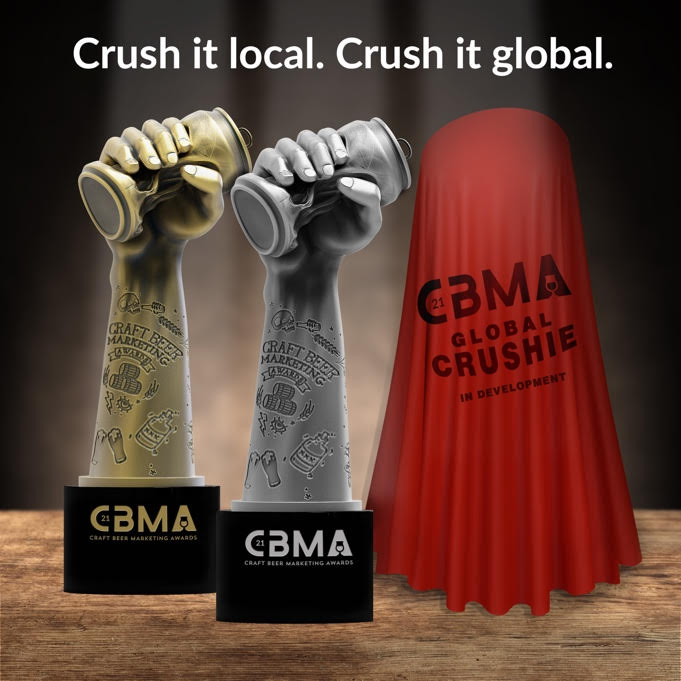 The 2021 CBMAs consist of 30 categories that cover all aspects of brew marketing – from labels to logos and tap handles to taprooms. Entry is open to anyone involved in marketing within the brewing industry.
Some of the award categories include Best Can Design; Best Tap Handle Design; Best Original Video; Best Merchandise Design; Best Use of Social Media; Best Website Design; Coolest Taproom; and the new Best Pandemic Marketing. To see the full list of categories, click here.
If you missed the 2020 CBMAs virtual ceremony, you can watch it below.
To view the 2020 Crushie winners gallery, click here https://craftbeermarketingawards.com/2020-winners-gallery/. For additional information, visit craftbeermarketingawards.com.