Gold Rush Malt Prevails at the 2021 Malt Cup Awards during the Craft Malt Conference
|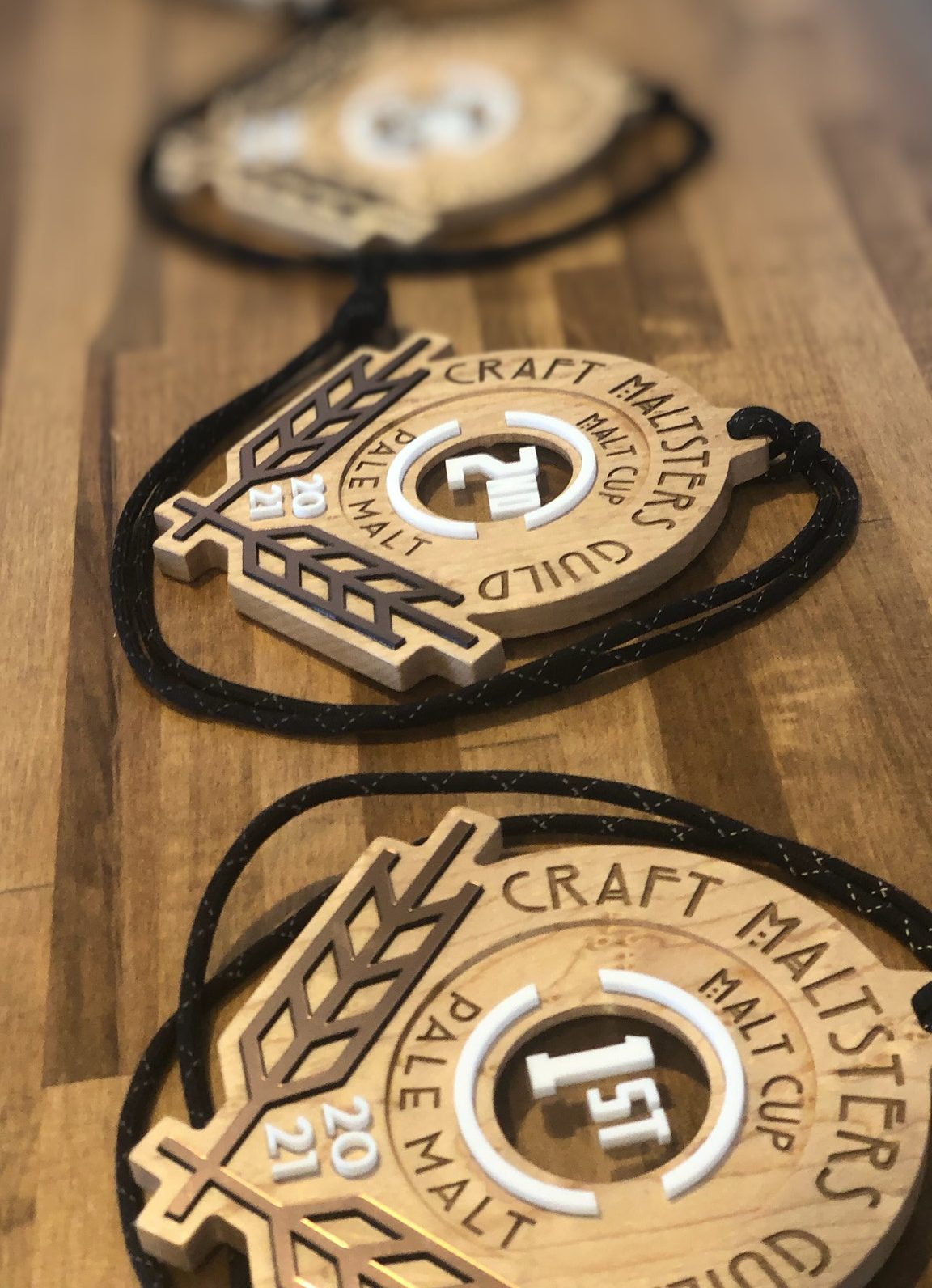 Last week, the 2021 Craft Malt Conference took place in a virtual format for the very first time. This three-day conference hosted by the Craft Maltsters Guild kicked off on Thursday with keynote address from Ken Grossman and was followed by three days online seminars of malt. Then on Friday evening to conclude the conference, the 2021 Malt Cup Awards were announced and Gold Rush Malt form Baker City, Oregon came out on top!
The Malt Cup Awards is an annual judged competition that saw both pilsen and pale malt being entered from seven countries, 16 states and one province this year. This was the first year that the competition was open to international malthouses. Malt was evaluated on a quality analysis and sensory evaluation from its lineup of 83 judges that consisted of brewers, maltsters (non-entrants), cicerones, researchers, and industry personnel.
It was a remarkable year for Tom Hutchison, owner at Gold Rush Malt, as he swept the awards. He was awarded the Gold Medal in Pilsen Malt for his Pilsner Malt and the Gold Medal for his Pale Malt. With these two Gold Medals, Tom also took home the 2021 Malt Cup Trophy as his Pilsner Malt won Best of Show.
One of Tom's biggest proponents has been Tyler Brown, Owner and Brewmaster at Barley Brown's Beer. Through the years, Tyler has been brewing with Tom's malts as he believes in the high quality malt while supporting a local Baker City business.
"Tom's Cerveza malt is the best!" wrote Tyler. "Our secret weapon of flavor has been discovered, beer quality is alive and well here in Baker City! I'm seriously stoked for Tom, that guy puts true passion into his business. I feel sorry for all the small breweries that don't have a Gold Medal winning malting house within a forklift drive from their mash tun."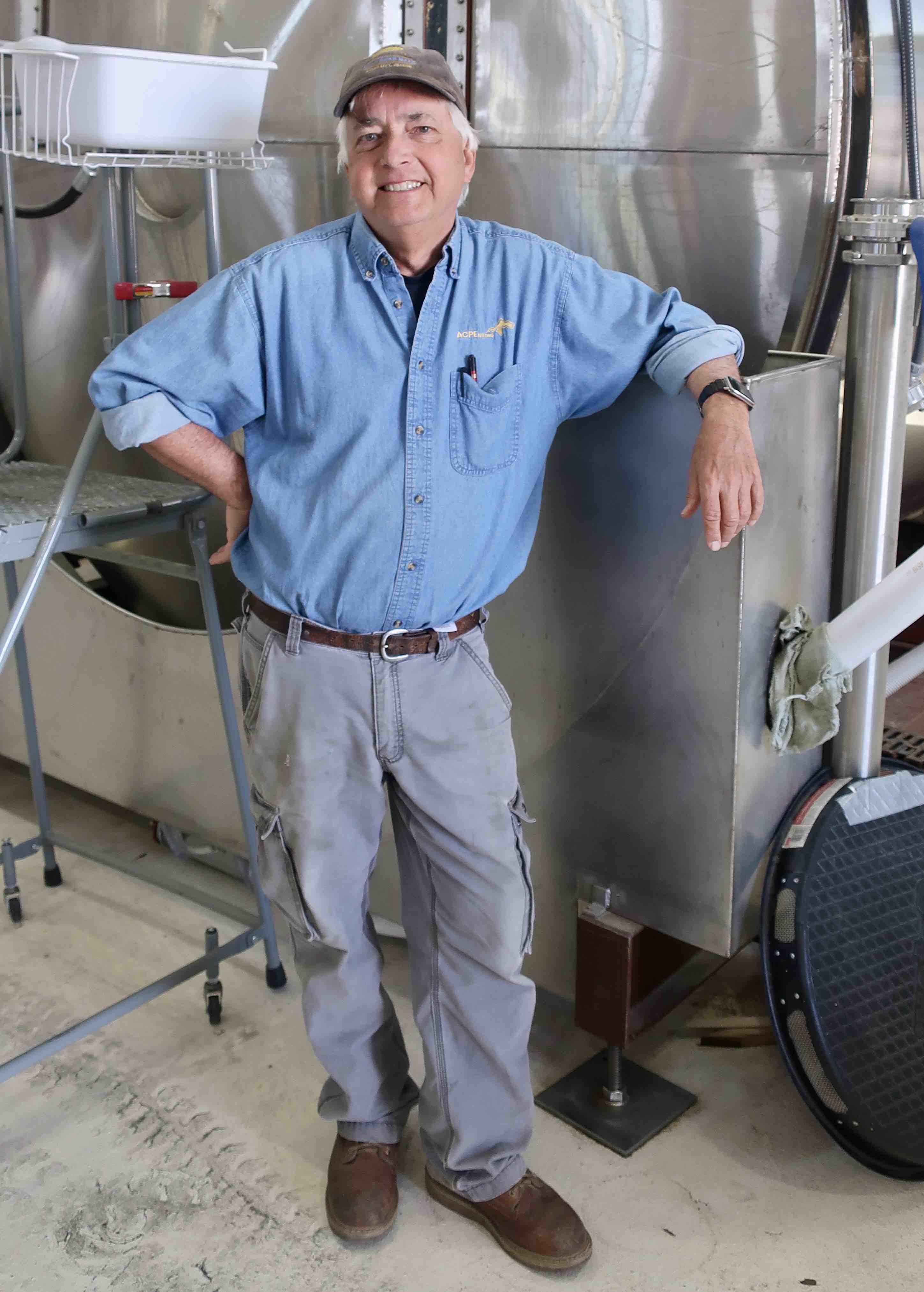 Here are the winning maltsters from the 2021 Malt Cup Awards.
Pilsen Malt Category Winners
Gold – Pilsner Cerveza – Gold Rush Malt (Baker City, OR, USA)
Silver – RGT Planet – Malteria Italiana Artigianale (Gualdo Cattaneo, PG, Italy)
Bronze – Butta 12 – Admiral Maltings (Alameda, CA, USA)
Pale Malt Category Winners
Gold – Pale Cerveza – Gold Rush Malt (Baker City, OR, USA)
Silver – LCS Genie – Troubadour Maltings (Fort Collins, CO, USA)
Bronze – LCS Genie – Root Shoot Malting (Loveland, CO, USA)
2021 Malt Cup Winner
Gold Rush Malt – Pilsner Malt (Baker City, OR, USA)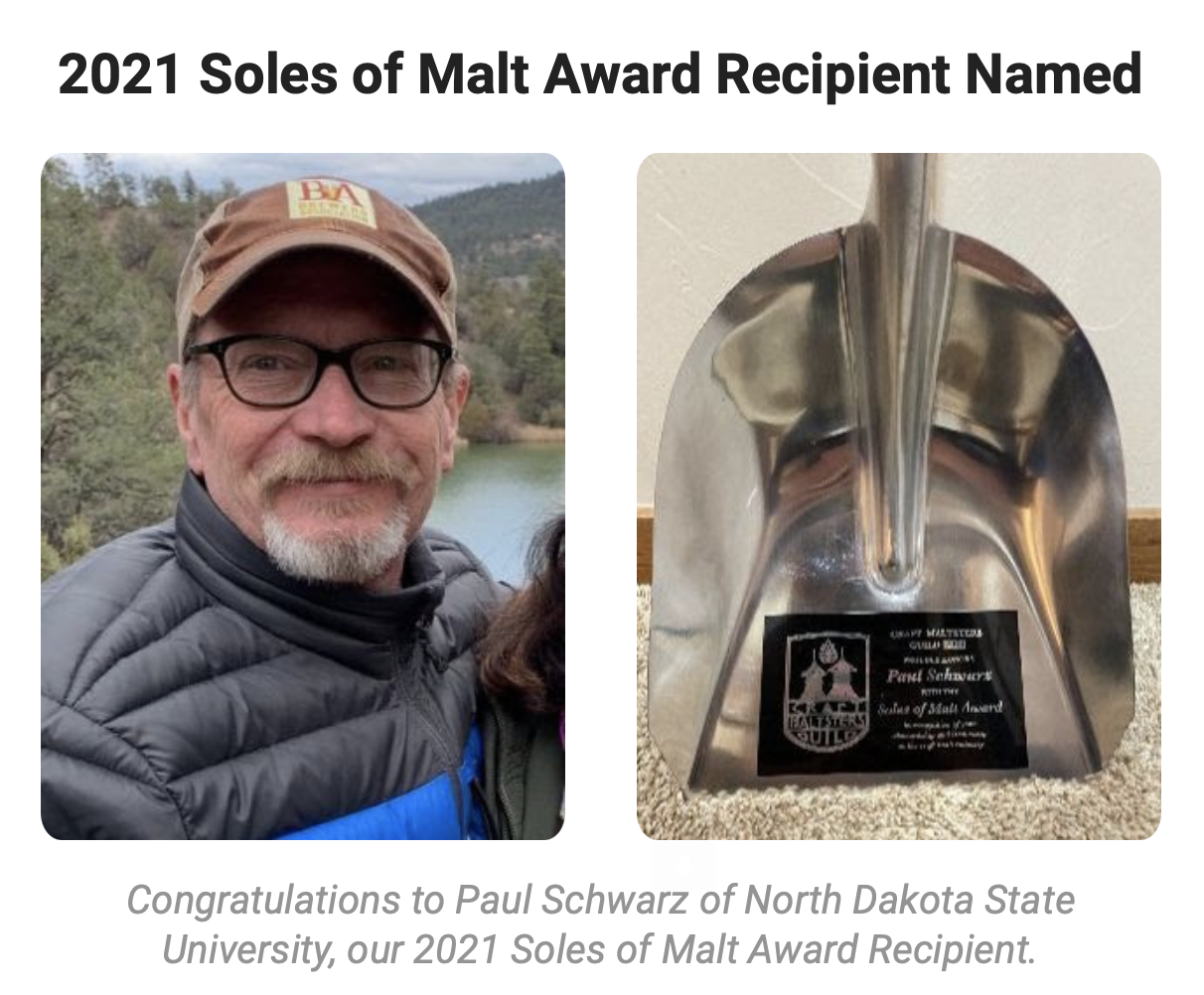 In addition to awards, the Craft Maltsters Guild also announced Paul Schwarz as the recipient of the 2021 Soles of Malt Award. The Soles of Malt Award is named in memory of William Soles and stands for selfless and philanthropic stewardship of craft malt. Schwarz is the professor of Malting Barley Quality in the Department of Plant Sciences at North Dakota State University in Fargo, ND. His responsibilities at NDSU include cereal research, malting and brewing, and advanced cereal and food chemistry.
The 2022 Craft Malt Conference is scheduled to take place from February 18-19, 2022 in Portland, Maine.