New IPAs, Barleywine Fest, Firkin Fest and New Hall-of-Famer
|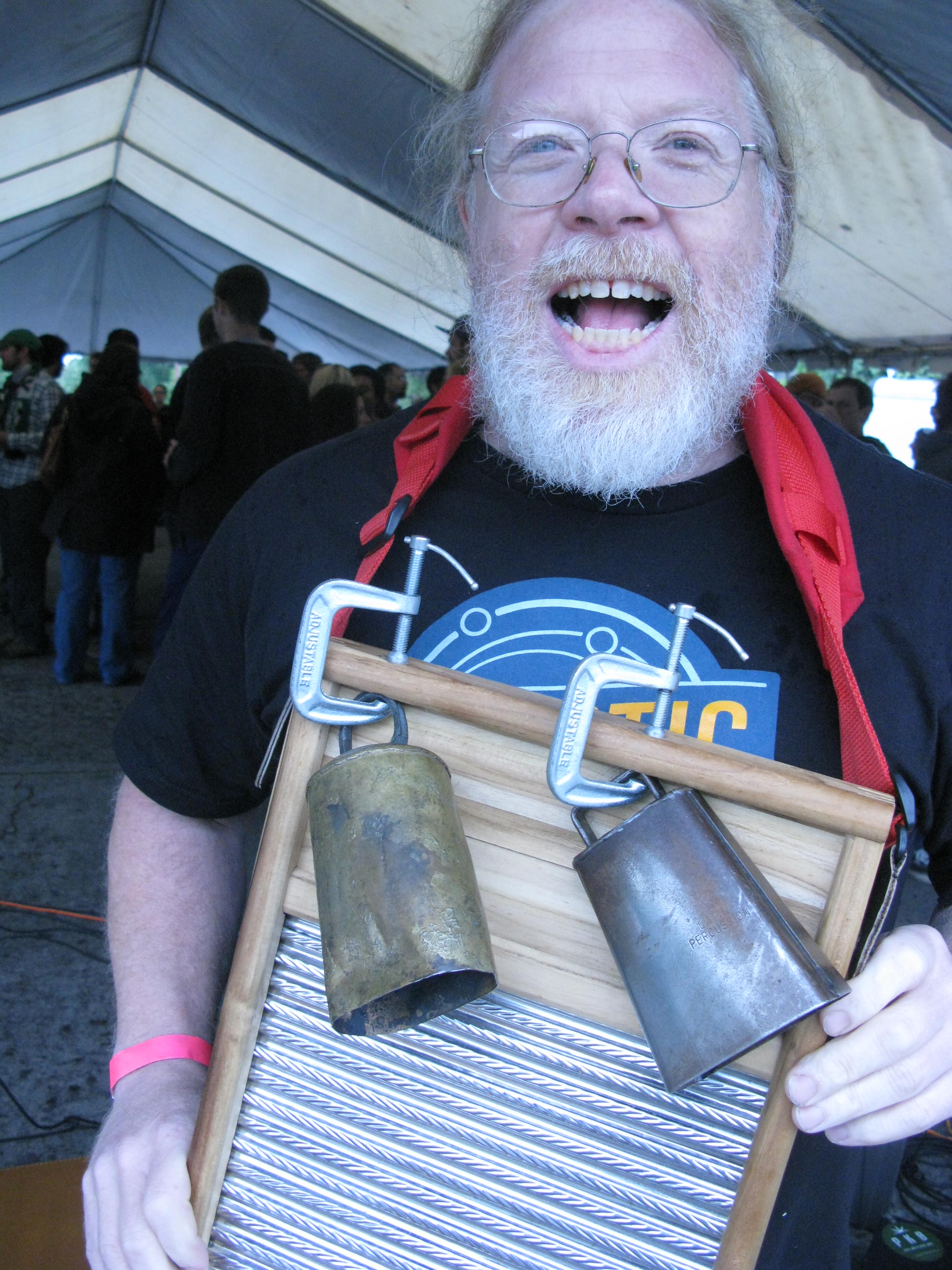 Look for new IPAs from Hopworks Urban Brewery, 21st Annual Lucky Lab Barleywine Fest, 11th Annual Firkin Fest and new Oregon Beer Hall-of-Famer as John Harris is inducted. Here are this week's Portland area craft beer events.
10th annual "Brew Hog" beer tasting and BBQ
6-9 pm Thursdays through April 5, North 45, 517 NW 21st Ave.;
This popular series invites folks to meet local brewers, enjoy free beer tastings, $4 pints, and delicious bbq specials. During the "Brew Hog" series, North 45 Pub hosts a different local guest brewery each week — this week it's Ecliptic Brewing and just-inducted Oregon Beer Hall-of-famer John Harris — to showcase Ecliptic beers with free tastings, while the kitchen prepares smoked ribs and pork specials to pair with that week's beer selection. It all happens all on North 45's newly renovated large year-round patio, complete with a new domed tent and high efficiency duct tent heaters. The series ends with the annual Brew Hog Blowout Party on April 5, from which a portion of proceeds benefit Ronald McDonald House Charities of Oregon & Southwest Washington.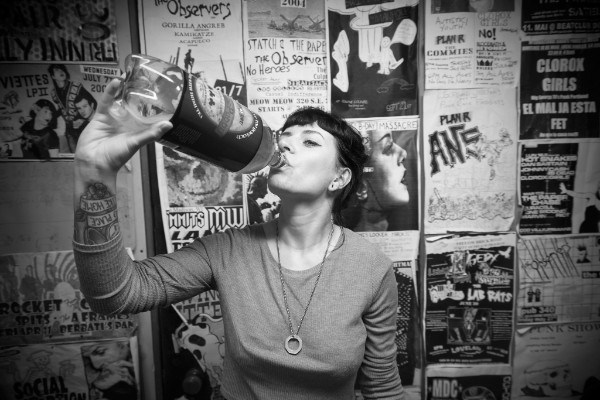 Flagon Thursdays Kickoff Concert
8-11 pm Thursday Mar. 1, Cider Riot Taproom, 807 NE Couch St.;
Erock Tonsfeldt, formerly of the Celtic rock group Amadán, will be playing Irish ballads to kick off Flagon Thursdays and to celebrate the return of Plastic Paddy Irish Style Cider. Cider Riot is introducing discounted flagon fills of any standard cider at the pub every Thursday, when you can get a pint and a flagon for $20, a $24 value. I you don't have time for a pint, no worries: flagon fills are quick and on Thursday a fill will cost you $15. Prefilled flagons of Plastic Paddy are available for only $12.
Flagons are the traditional vessel for cider, ranging in size and construction. In Ireland the classic flagon is a two-liter, the perfect size to share with friends and family, translating to 67 ounces, or just larger than a growler. A two-liter holds 4.2 US pints.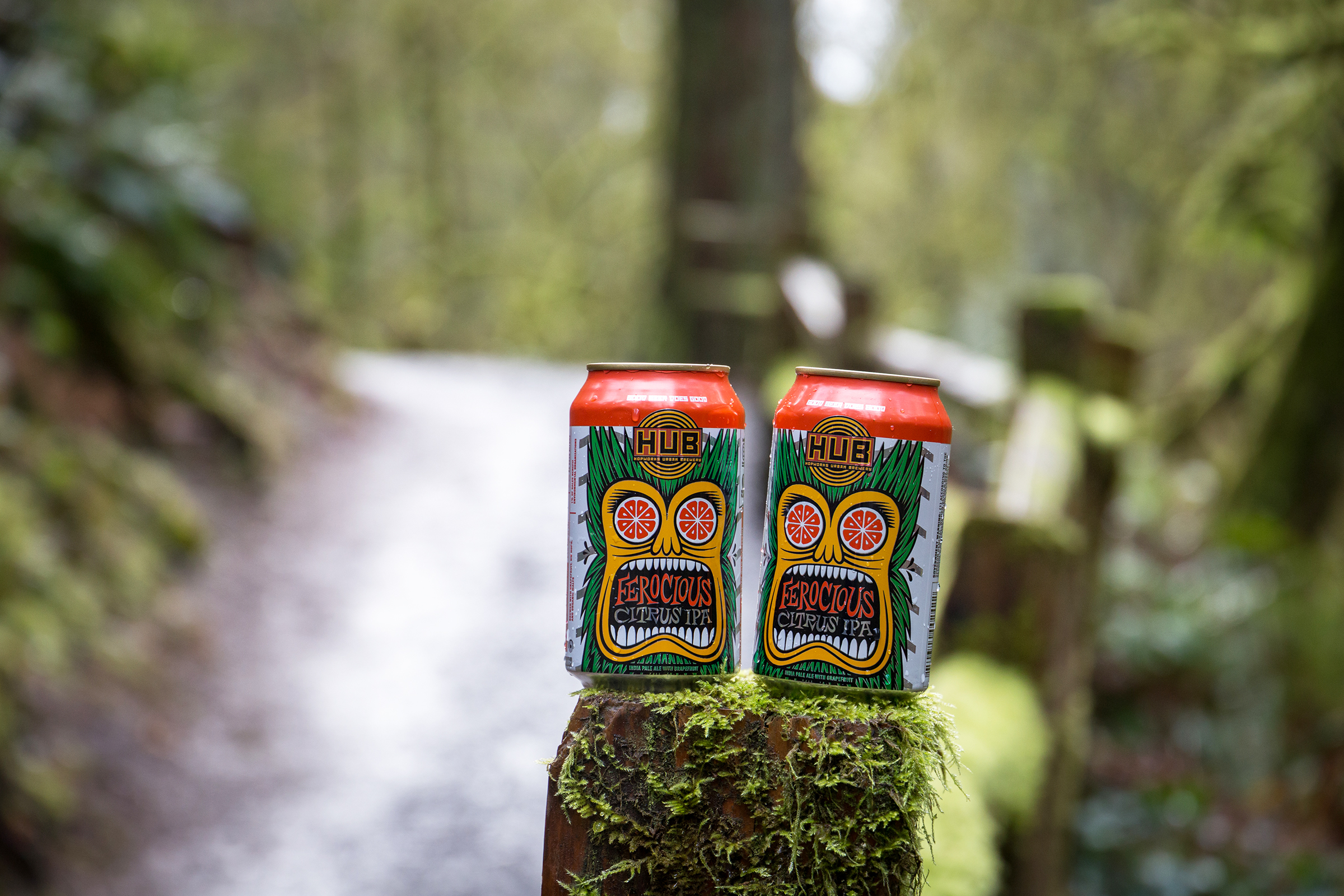 Three New Hopworks IPAs
Thursday March 01, All Hopworks locations;
Portland just got to be even MORE of an IPA town with Thursday's release of three new Hopworks beers: Ferocious Citrus IPA, Chill Murray New England-Style IPA, and Love Letter New England-Style IPA. Here's the press release info:
Ferocious Citrus IPA is HUB's spring and summer seasonal offering. Brewed with organic hard red spring wheat from Twin Oaks Farm on San Juan Island, Ferocious is hazy and smooth with an upfront burst of organic citrusy hops, and grapefruit juice. Take one sip of this crazy IPA and you'll be hypnotized. Ferocious replaces Abominable Winter Ale in HUB's seasonal rotation, and is available on draft and in 12oz 6-pack cans throughout HUB's distribution network.
Chill Murray is the newest beer in HUB's rotating Hazy IPA series. Look for notes of idiosyncrasy and unpredictability in this New England-Style IPA. Chill Murray was brewed with Skagit Valley soft wheat, organic flaked barley, organic oats, and buckets full of Eureka, Azacca, organic Citra, and organic Galaxy hops. On March 01 the beer will be available on draft and in limited 16oz 4-pack cans at HUB's three pubs. Only 40 cases of cans were produced. Each 4-pack is $14 and will be distributed as follows: 28 cases for the SE Powell brewpub, 4 cases for BikeBar, and 8 cases for the Vancouver brewpub. Crowlers will be available at HUB's SE Portland and Vancouver brewpubs.
Love Letter NEIPA is the third beer in HUB's new Win-Win Partnership Series, which highlights ingredients from fellow eco-champion businesses. The beer is HUB's love letter to Bob's Red Mill, as it features Bob's haze-inducing organic oats, organic wheat, and organic spelt for a velvety, fluffy texture. It is dry-hopped with citrusy and fruit-forward Jaryllo, Mosaic, and Denali hops. Check out HUB's fun tribute video to Bob's Red Mill here. Love Letter will be available on draft and in limited 22oz bottles at HUB's three pubs and with limited distribution in Oregon and Washington.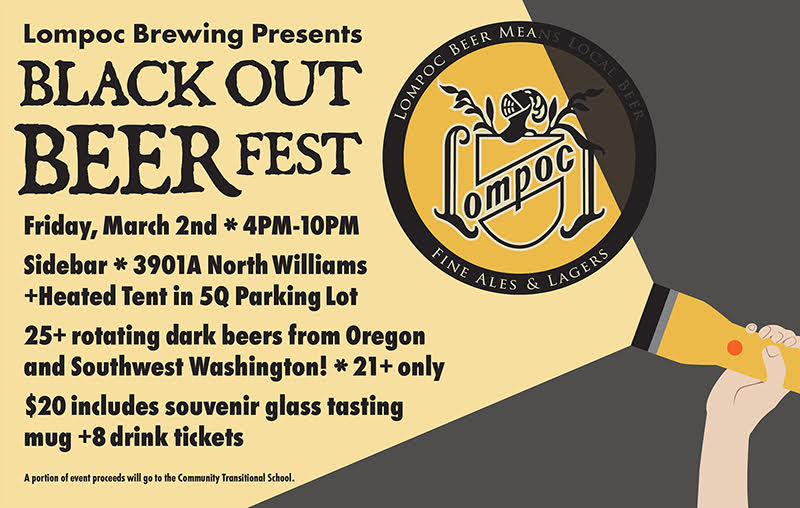 Lompoc Black Out Beer Fest/Chowder Challenge
Friday Mar. 2 & Saturday Mar. 3, Lompoc Fifth Quadrant/Sidebar, 3901 N. Williams Ave.;
It's Lompoc's biggest weekend with two of portland's favorite events: the 6th annual Black Out Beer Fest from 4-10 pm Frieday; and the 11th Chowder Challenge from Noon-3 pm (or until chowders run out) Saturday.
Black Out Beer Fest
The Black Out Beer Fest features at least two dozen rotating dark beers – including dark lagers, porters, stouts, coffee beers and black IPAs – from Lompoc and more than 20 guest breweries from around the Northwest (and one from The Netherlands). Participants include 54-40, Baerlic, Breakside, Buoy, Burnside, Coin Toss, Double Mountain, Ecliptic, Everybody's, Fort George, Gigantic, Lompoc, Occidental, Old Town, Oproer Brouwerij, pFriem, PINTS, StormBreaker, Thunder Island, Uptown Market, Widmer and Zoiglhaus. Admission is free; tasting packages cost $20, and include a souvenir glass mug and eight beer tix: 21+ over only.
Chowder Challenge
The Chowder Challenge is a blind tasting of a dozen samples of clam chowders by area restaurants and brewpubs. Attendees receive a tray with a dozen numbered two-ounce samples of chowder, then vote for their favorite; the chowder receiving the most votes is named the People's Choice Winner. This year's challengers include Burnside Brewing Co., EaT: An Oyster Bar, Ecliptic Brewing, Farm House Cafe, Ground Breaker Brewing, Lompoc Brewing, PINTS Brewing Co., The Riverhouse Nestucca, Produce Row Cafe, Renner's Grill/The Hawthorne Hideaway, Saraveza and Wayfinder Beer.
A tray of all 12 chowder samples costs $15, or $20 for a tray and a Lompoc pint; all tickets are sold at the door. The event also features a beer garden, a raffle, and pub food for purchase. Minors are welcome at the family friendly event. All net proceeds are given to the Community Transitional School for homeless children in the Portland area.
Lucky Lab's 21st Annual Barleywine Festival
Noon-10 pm Friday Mar. 2 and Saturday Mar. 3, Lucky Labrador Beer Hall 1945 NW Quimby St.; $15 includes fest glass and four tokens.
One of the longest running barleywine festivals in the world returns to the Lucky Lab Beer Hall this weekend with an impressive festival line-up that includes more than 70 barleywines. Twenty taps will rotate new and vintage barleywines throughout the weekend. Barleywine is a beer with a significant malt character and an alcohol level from about 8-10 percent ABV.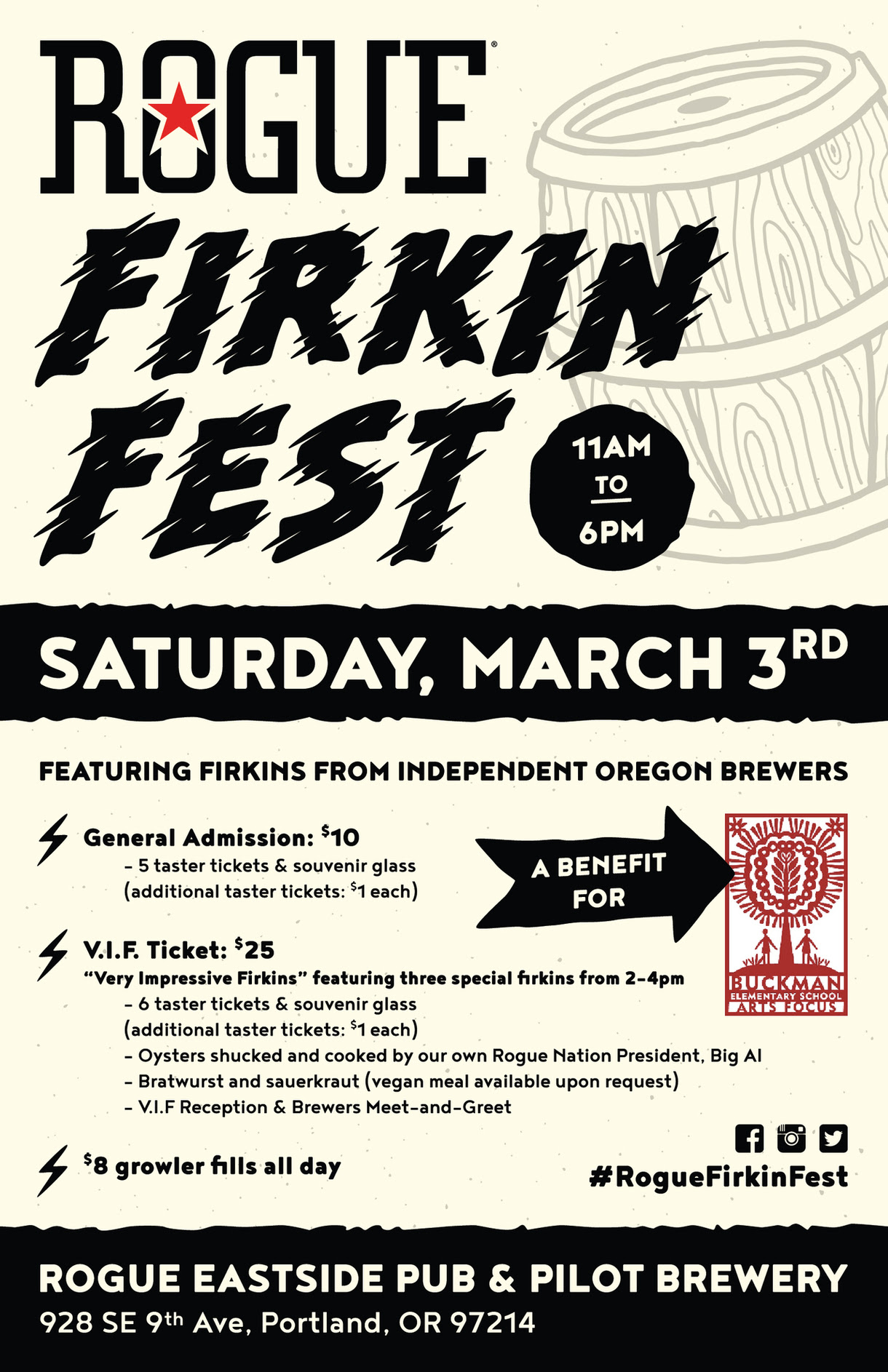 11th Annual Firkin Fest
11 am – 6 pm Saturday March 3,Rogue Eastside Pub and Pilot Brewery, 928 SE Ninth Ave,; $10 includes five beer tickets, a commemorative taster glass and access to $8 growler fills of any of the Firkin Fest beers. Addl. tix $1 each. Very Impressive Firkin (VIF) limited admission is $25 from 2-4 pm and which includes exclusive tastes of three special firkins, a meet-and-greet with the brewers and snacks.
The 11th annual celebration of cask-conditioning will feature more than 20 unique beers, ciders and meads from Oregon independent makers, including Gigantic Brewing Company, Modern Times Beer, Ecliptic Brewing, Worthy Brewing, Baerlic Brewing, Green Dragon Brew Crew, Nectar Creek Mead, Cider Riot, Oregon City Brewing Co. and many more. All proceeds generated from the fest will go to Buckman Elementary School's arts programs.
Each will present a beer of its choice, prepared in the traditional English cask style. Unlike most draft beers, firkin beers are unpasteurized, unfiltered, naturally carbonated in the cask and served at cellar temperature, approximately 55 degrees Fahrenheit. Herbs, chocolate, botanicals, hops and fruits are often added to the firkins to enhance an already delicious beer.