Oregon Breweries Excel at 2016 World Beer Cup
|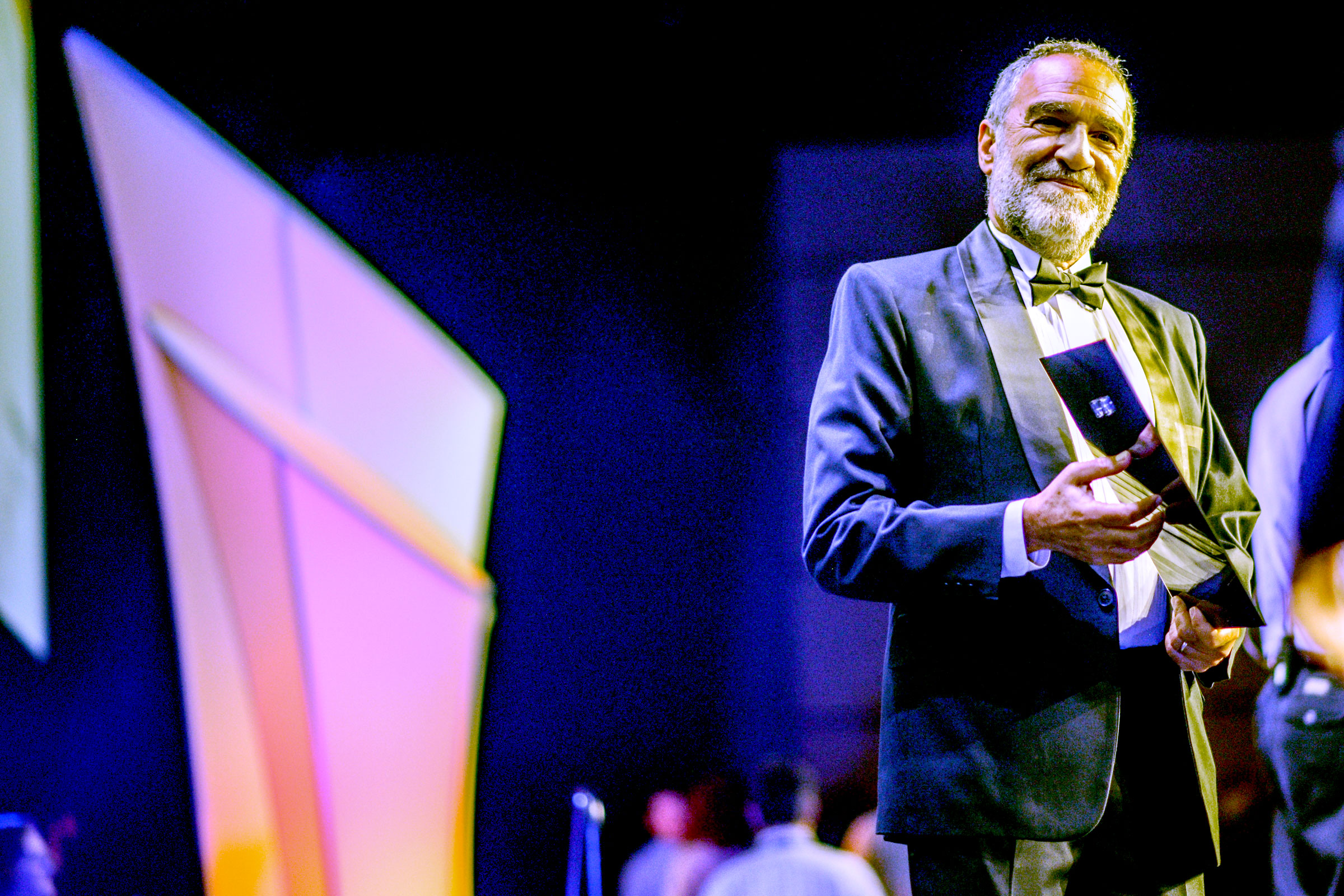 Held only once every two years since 1996, the World Beer Cup is an international beer judging competition that is held in conjunction with the United States based Brewers Association at its Craft Brewers Conference. With the results now in from Friday's awards ceremonies held in Philadelphia, Pennsylvania, Oregon breweries performed quite well with being awarded 19 medals while our neighbors to the north in Washington were awarded 4 medals. And to top this off Arch Rock Brewing from Gold Beach, Oregon was awarded the Very Small Brewing Company from the work that Brewmaster James Smith accomplishes in this Oregon coastal town.
"Brewing has no boundaries or borders," wrote Charlie Papazian, founder, Brewers Association in a press release. "The World Beer Cup recognizes the very best in the global community of brewers—their innovation, creativity and the craft of beer and brewing."
To enter the World Beer Cup competition any brewery in the world can submit its allotment of beers along with its payment. Regarded as the "Olympics of Beer Competition," this year's WBC featured 96 different beer categories. Each category could be awarded a Gold, Silver or Bronze Medal based on the judges' opinions. The 96 categories included 6,596 entries from 1,907 breweries in 55 countries. An international panel of 253 beer judges from 31 countries selected the WBC winners. This link will lead you to all of the breweries that paid to enter the WBC competition.
"This year's judge panel was our most international ever, with three-quarters of judges travelling to Philadelphia from outside the U.S.," wrote Chris Swersey, competition manager, World Beer Cup. "Judges commented throughout the week that overall beer quality continues to improve across the spectrum of world beer styles. While breweries may hold the awards, beer drinkers around the world are the true winners."
Category Trends
The average number of beers entered per category was 69, up from 50 in 2014—a marker of the 2016 World Beer Cup's high level of competitiveness.
The category with the most entries was American-Style India Pale Ale with 275 entries.
The second most-entered category was Imperial India Pale Ale with 181 entries.
The third most-entered category was American-Style Pale Ale with 167 entries.
Award Highlights
The 287 awards were won by 253 breweries, with few breweries earning more than one award.
225 breweries won one award.
22 breweries won two awards.
6 breweries won three awards.
The big local winner at the 2016 WBC was Breakside Brewery. Its two locations won a total of four medals including two Silvers and two Bronzes. Breakside's production brewery in Milwaukie won a Silver for its Lunch Break ISA while the other Silver was for its Smoked Porter from its Dekum Pub. Both of its Bronze medals came from the Dekum Pub as well for its Will's Alt and ESB. Its great to see the brewery win for some more traditional beer styles that this brew team always does so well with.
Loowit Brewing Company from suburban Vancouver, WA was awarded a Silver Medal for its Grimlock Rye Porter, an American Porter featuring dark malts that provide pleasant flavors of chocolate, toffee, coffee and toast. "We are so very proud and excited to bring this award home to our fans in Vancouver, WA. Recognition for excellence at such a prestigious event like the World Beer Cup is great for drawing attention to the burgeoning beer scene that has rooted and is growing in southwest Washington. It's not every day a small brewery gets acknowledged on the world stage in such a highly competitive competition." wrote Devon Bray, Co-Owner of Loowit Brewing Company in a news release.
Here's a breakdown of the winners from the Pacific Northwest.
Oregon Brewery Medals
Gold:
Brilliant, 10 Barrel Brewing Co., Bend, OR
Pistol River Pale, Arch Rock Brewing Co., Gold Beach, OR
Turmoil, Barley Brown's Brew Pub, Baker City, OR
Volkssekt, Bend Brewing Co., Bend, OR
Caldera Ashland Amber, Caldera Brewing Co., Ashland, OR
Capella Porter, Ecliptic Brewing, Portland, OR
Lucubrator, Occidental Brewing Co., Portland, OR
Fuzztail, Sunriver Brewing, Sunriver, OR
Silver:
Breakside Smoked Porter, Breakside Brewery – Pub Brewery, Portland, OR
Breakside Lunch Break ISA, Breakside Brewery, Milwaukie, OR
Stumblers Stout, Columbia River Brewing Co., Portland, OR
Hellcat, Fort George Brewery + Public House, Astoria, OR
Raise the Roost, Portland Brewing, Portland, OR
Bronze:
Lost Meridian Wit, Base Camp Brewing Co., Portland, OR
Breakside Will's Alt, Breakside Brewery – Pub Brewery, Portland, OR
Breakside ESB, Breakside Brewery – Pub Brewery, Portland, OR
Sasquatch Shadow, Elk Horn Brewery, Eugene, OR
DAM Wild – Hops and Lemon Verbena, Flat Tail Brewing Co., Corvallis, OR
Stormwatcher's Winterfest, Pelican Brewing Co. – Pacific City, Pacific City, OR
Washington Brewery Medals
Gold:
Triumvirate, Reuben's Brews, Seattle, WA
Silver:
Old Bounder, Boundary Bay Brewery, Bellingham, WA
Grimlock, Loowit Brewing Co., Vancouver, WA
Bronze:
Wild Warehouse, Wander Brewing, Bellingham, WA
Idaho Brewery Medals
Bronze:
P2P, 10 Barrel Brewing Co. – Boise, Boise, ID
A strange fact regarding Shawn Kelso's P2P American Style Stout from 10 Barrel Boise is that this beer also received a Bronze at the 2012 WBC. The brewery that took home Gold in this category also remained the same at the past two competitions. One of our go to spots whenever in Chicago, Illinois is Haymarket Pub & Brewery and they repeated with a Gold in this category with its aptly named The Defender.
The complete list of 2016 World Beer Cup winners:
Category: 1 American-Style Wheat Beer – 28 Entries
Gold: Whammy Bar Wheat, Amplified Ale Works, San Diego, CA
Silver: Whacked Out Wheat, Telluride Brewing Co., Telluride, CO
Bronze: Flash Bang, Excel Brewing Co., Breese, IL
Category: 2 American-Style Wheat Beer with Yeast – 39 Entries
Gold: Fuzztail, Sunriver Brewing, Sunriver, OR
Silver: Haybag Hefeweizen, Philipsburg Brewing Co., Philipsburg, MT
Bronze: Lost Meridian Wit, Base Camp Brewing Co., Portland, OR
Category: 3 Fruit Beer – 77 Entries
Gold: Shady Spot, Susquehanna Brewing Co., Pittston, PA
Silver: Razz Against the Machine, Little Machine, Denver, CO
Bronze: That Guava Beer, Legacy Brewing Co., Oceanside, CA
Category: 4 Fruit Wheat Beer – 46 Entries
Gold: First Peach Ale, Blue Moon Brewing Co., Golden, CO
Silver: Mr. Pineapple, SanTan Brewing Co., Chandler, AZ
Bronze: Raspberry Wheat Beer, Meantime Brewing Co., London, United Kingdom
Category: 5 Belgian-Style Fruit Beer – 58 Entries
Gold: Rosetta, Brewery Ommegang, Cooperstown, NY
Silver: Coal Kriek, Gravity Brewing, Louisville, CO
Bronze: Sunken City, Insight Brewing Co., Minneapolis, MN
Category: 6 Pumpkin Beer – 25 Entries
Gold: Pump Action Imperial Pumpkin Ale, 4 Noses Brewing Co., Broomfield, CO
Silver: Tributary Jacques, Tributary Brewing Co., Kittery, ME
Bronze: Pumpkin Down, Ballast Point Brewing & Spirits – Scripps Ranch, San Diego, CA
Category: 7 Field Beer – 57 Entries
Gold: Ponce, Quest Brewing Co., Greenville, SC
Silver: Coconut Delight, Lickinghole Creek Craft Brewery, Goochland, VA
Bronze: Cranberry Beet Wild Night, Swamp Head Brewery, Gainesville, FL
Category: 8 Chili Beer – 58 Entries
Gold: Yellow Fever, Comrade Brewing Co., Denver, CO
Silver: Hellcat, Fort George Brewery + Public House, Astoria, OR
Bronze: Thunder Axe, Brew Hub, Lakeland, FL
Category: 9 Herb and Spice Beer – 129 Entries
Gold: Sakura Mankai Lager, Chateau Kamiya Ushiku Brewery, Ushiku, Japan
Silver: Squatters Bumper Crop Honey Ale, Squatters Pub Brewery, Salt Lake City, UT
Bronze: Vanilla Bean Buffalo Sweat, Tallgrass Brewing Co., Manhattan, KS
Category: 10 Chocolate Beer – 80 Entries
Gold: Pasteur Street Cyclo Stout, Pasteur Street Brewing Co., Ho Chi Minh City, Vietnam
Silver: Airporter Chocolate Porter, Marin Brewing Co., Larkspur, CA
Bronze: Kerplunk! Imperial Chocolate Stout, Spring House Brewing Co., Lancaster, PA
Category: 11 Coffee Beer – 154 Entries
Gold: Mocha Machine, Beachwood BBQ & Brewing, Long Beach, CA
Silver: Overload Stout, Iron Hill Brewery & Restaurant – West Chester, West Chester, PA
Bronze: Portola Breakfast Stout, Tustin Brewing Co., Tustin, CA
Category: 12 Specialty Beer – 60 Entries
Gold: Maple Bacon Coffee Porter, Funky Buddha Brewery, Oakland Park, FL
Silver: Maple Tripple Ale, Lawson's Finest Liquids, Warren, VT
Bronze: Nut Smasher, Willoughby Brewing Co., Willoughby, OH
Category: 13 Rye Beer – 54 Entries
Gold: Rye Dawn, Breakwater Brewing Co., Oceanside, CA
Silver: Grimlock, Loowit Brewing Co., Vancouver, WA
Bronze: Uncle Dave's Rye IPA, Discretion Brewing, Soquel, CA
Category: 14 Honey Beer – 55 Entries
Gold: Honey Chamomile Wheat, Nexus Brewery, Albuquerque, NM
Silver: Cross-Pollination, Magic Rock Brewing, Huddersfield, United Kingdom
Bronze: Long Sun Brewing Honey Beer, Long Sun Brewing, New Taipei City, Taiwan
Category: 15 Session Beer – 34 Entries
Gold: Otra Vez, Sierra Nevada Brewing Co., Mills River, NC
Silver: La Fete, 7venth Sun Brewery, Dunedin, FL
Bronze: Golden Dragon, Ise Kadoya Brewery, Ise, Japan
Category: 16 Session India Pale Ale – 111 Entries
Gold: Little Secret, Triptych Brewing, Savoy, IL
Silver: Down to Earth, 21st Amendment Brewery, San Leandro, CA
Bronze: Eternal, Northern Monk Brew Co., Leeds, United Kingdom
Category: 17 Other Strong Beer – 47 Entries
Gold: Brilliant, 10 Barrel Brewing Co., Bend, OR
Silver: Laissez-Faire, Monday Night Brewing, Atlanta, GA
Bronze: Winter Woman, Revolution Brewing Brewpub, Chicago, IL
Category: 18 Experimental Beer – 86 Entries
Gold: Arima Japan Ale, Konishi Brewing Co., Itami, Japan
Silver: Cerise Mousseux Nouveau, Manitou Brewing Co., Manitou Springs, CO
Bronze: Iwate Kura Beer Oyster Stout, Iwate Kura Beer, Ichinoseki, Japan
Category: 19 Fresh or Wet Hop Ale – 10 Entries
Silver: High Ground IPA, Manitou Brewing Co., Manitou Springs, CO
Bronze: Double Conundrum Imperial Red Fresh Hop, Aspen Brewing Co., Aspen, CO
Category: 20 Historical Beer – 27 Entries
Gold: Archetype Historical IPA, Circle Brewing Co., Austin, TX
Silver: Great Odin's Beard Oat Ale, Third Street Aleworks, Santa Rosa, CA
Bronze: Dortmunder Adambier, Blue Pants Brewery, Madison, AL
Category: 21 Gluten-Free Beer – 40 Entries
Gold: Glutenberg India Pale Ale, Brasseurs Sans Gluten, Montreal, Canada
Silver: Glutenberg Lapsang d'Automne, Brasseurs Sans Gluten, Montreal, Canada
Bronze: A Dark Night, Departed Soles Brewing Co., Jersey City, NJ
Category: 22 American-Belgo-Style Ale – 61 Entries
Gold: Snowcat White IPA, Rock Bottom – Chicago, Chicago, IL
Silver: Tank 7 Farmhouse Ale, Boulevard Brewing Co., Kansas City, MO
Bronze: Salad Days, Pale Fire Brewing Co., Harrisonburg, VA
Category: 23 American-Style Sour Ale – 84 Entries
Gold: Confliction, Sloop Brewing, Elizaville, NY
Silver: Ensorcelled, The Rare Barrel, Berkeley, CA
Bronze: DAM Wild – Hops and Lemon Verbena, Flat Tail Brewing Co., Corvallis, OR
Category: 24 Brett Beer – 70 Entries
Gold: Blushing Star, Liquid Riot Bottling Co., Portland, ME
Silver: Sauvage, NOLA Brewing, New Orleans, LA
Bronze: La Bonte Pear, Wicked Weed Brewing, Asheville, NC
Category: 25 Wood- and Barrel-Aged Beer – 66 Entries
Gold: Bourbon Barrel Aged Koffi Porter, La Quinta Brewing Co., Palm Desert, CA
Silver: Rye Robustito, Drake's Brewing Co., San Leandro, CA
Bronze: Wild Warehouse, Wander Brewing, Bellingham, WA
Category: 26 Wood- and Barrel-Aged Strong Beer – 151 Entries
Gold: Bourbon Barrel Aged Jinx Remover, Fall Brewing Co., San Diego, CA
Silver: Omega Point, Olde Hickory Brewery Co., Hickory, NC
Bronze: Samuel Adams Utopias, Boston Beer Co., Boston, MA
Category: 27 Wood- and Barrel-Aged Strong Stout – 152 Entries
Gold: A Night to End All Dawns, Kane Brewing, Ocean, NJ
Silver: Darkstar November, Bottle Logic Brewing, Anaheim, CA
Bronze: Ruse, Hardywood Park Craft Brewery, Richmond, VA
Category: 28 Wood- and Barrel-Aged Sour Beer – 115 Entries
Gold: Love Among the Ruins, Thornbridge, Bakewell, United Kingdom
Silver: Days of Creation, Thornbridge, Bakewell, United Kingdom
Bronze: Bramble On Rose, Toolbox Brewing Co., Vista, CA
Category: 29 Aged Beer – 40 Entries
Gold: Nine-Tailed Fox, Nasu Kohgen Beer Co., Nasumachi, Japan
Silver: Solzhenitsyn, Iron Hill Brewery & Restaurant – Media, Media, PA
Bronze: 2012 Dr. Strangelove Barleywine, Strange Craft Beer Co., Denver, CO
Category: 30 Kellerbier or Zwickelbier – 69 Entries
Gold: Baumgartner Junghopfenpils, Brauerei Jos. Baumgartner, Schaerding, Austria
Silver: Ulmer Hexensud, Familienbrauerei Bauhoefer, Renchen, Germany
Bronze: Pilsner, Marble Brewery, Albuquerque, NM
Category: 31 Smoke Beer – 79 Entries
Gold: Ashes from the Grave, Monkey Paw Brewing, San Diego, CA
Silver: Breakside Smoked Porter, Breakside Brewery – Pub Brewery, Portland, OR
Bronze: Raucher, Wolverine State Brewing Co., Ann Arbor, MI
Category: 32 Light Lager – 45 Entries
Gold: Miller Lite, Miller Brewing Co., Milwaukee, WI
Silver: Asahi The Dream, Asahi Breweries, Tokyo, Japan
Bronze: Landshark, Margaritaville Brewing Co., Wildwood, MO
Category: 33 International-Style Lager – 103 Entries
Gold: BEER, La Cumbre Brewing Co., Albuquerque, NM
Silver: Amend This!, TAPS Fish House & Brewery – Brea, Brea, CA
Bronze: Wonderstuff, Bauhaus Brew Labs, Minneapolis, MN
Category: 34 Baltic-Style Porter – 44 Entries
Gold: Apogee Baltic Porter, Morgan Territory Brewing, Tracy, CA
Silver: Cobaltic Porter, Bottle Logic Brewing, Anaheim, CA
Bronze: Black Aria Baltic Porter, Mountain Sun Breweries, Denver, CO
Category: 35 German-Style Pilsener – 108 Entries
Gold: Trumer Pils, Trumer Brauerei, Berkeley, CA
Silver: Pilsner, Dry Dock Brewing Co. – South Dock, Aurora, CO
Bronze: Saalfelder Premium, Buergerliches Brauhaus Saalfeld, Saalfeld, Germany
Category: 36 Bohemian-Style Pilsener – 65 Entries
Gold: Duchovni, Medusa Brewing Co., Hudson, MA
Silver: High Plains Pils, Canteen Brewhouse, Albuquerque, NM
Bronze: Pilsner, River Rat Brewery, Columbia, SC
Category: 37 Muenchner-Style Helles – 76 Entries
Gold: Loewenbraeu Original, Loewenbraeu, Muenchen, Germany
Silver: Aktien Hell, ABK Betriebsgesellschaft der Aktienbrauerei Kaufbeuren, Kaufbeuren, Germany
Bronze: Beach Blonde, Crystal Lake Brewing Co., Crystal Lake, IL
Category: 38 Dortmunder/Export or German-Style Oktoberfest – 52 Entries
Gold: Festbier, Muellerbraeu, Pfaffenhofen, Germany
Silver: Tauras Tradicinis, Kalnapilio-Tauro Grupe, Panevezys, Lithuania
Bronze: Eder's Export, Eder & Heylands Brauerei, Grossostheim, Germany
Category: 39 Vienna-Style Lager – 57 Entries
Gold: Dock Time, Stony Creek Brewery, Branford, CT
Silver: Firebrick, August Schell Brewing Co., New Ulm, MN
Bronze: Puesta del Sol, WeldWerks Brewing Co., Greeley, CO
Category: 40 German-Style Maerzen – 34 Entries
Gold: Hissy Fit Marzen Lager, Bitter Sisters Brewing Co., Addison, TX
Silver: Rhinofest, Lost Rhino Brewing Co., Ashburn, VA
Bronze: Ur-Saalfelder, Buergerliches Brauhaus Saalfeld, Saalfeld, Germany
Category: 41 European-Style Dark/Muenchner Dunkel – 56 Entries
Gold: I Dunkled in My Pants, Figueroa Mountain Brewing Co. – Arroyo Grande, Santa Barbara, CA
Silver: Mother in Lager, Karbach Brewing Co., Houston, TX
Bronze: Yee-Haw Dunkel, Yee-Haw Brewing, Johnson City, TN
Category: 42 German-Style Schwarzbier – 51 Entries
Gold: Schwartz Bier, Devils Backbone Brewing Co. – Outpost, Lexington, VA
Silver: Magnetron Schwarzbier, Metropolitan Brewing, Chicago, IL
Bronze: TAPS Schwarzbier, TAPS Fish House & Brewery – Brea, Brea, CA
Category: 43 German-Style Bock or Maibock – 75 Entries
Gold: Maibock, Stoudts Brewing Co., Adamstown, PA
Silver: Pivo Bublina, Ploughshare Brewing Co., Lincoln, NE
Bronze: Engel Bock Dunkel, Biermanufaktur ENGEL, Crailsheim, Germany
Category: 44 German-Style Doppelbock or Eisbock – 53 Entries
Gold: Lucubrator, Occidental Brewing Co., Portland, OR
Silver: Warning Sign, Rockyard Brewing Co., Castle Rock, CO
Bronze: ATOR 20, Brauerei S. Riegele, Augsburg, Germany
Category: 45 American-Style Lager – 82 Entries
Gold: Rainier Lager, Pabst Brewing Co., Los Angeles, CA
Silver: High Life, Miller Brewing Co., Milwaukee, WI
Bronze: Rocket 100, The Austin Beer Garden Brewing Co., Austin, TX
Category: 46 American-Style Amber Lager – 59 Entries
Gold: Steam Engine Lager, Steamworks Brewing Co., Durango, CO
Silver: Ringside Red, Boxing Cat Brewery, Shanghai, China
Bronze: Holsteiner, Argus Brewery, Chicago, IL
Category: 47 American-Style Dark Lager – 29 Entries
Gold: Jump Seat Black Lager, Lancaster Brewing Co., Lancaster, PA
Silver: El Moreno, TAPS Fish House & Brewery – Brea, Brea, CA
Bronze: Saint Patrick's Black, Saint Patrick's Brewing Co., Littleton, CO
Category: 48 Australian- or International-Style Pale Ale – 84 Entries
Gold: Triumvirate, Reuben's Brews, Seattle, WA
Silver: Breakside Lunch Break ISA, Breakside Brewery, Milwaukie, OR
Bronze: Bosque IPA, Bosque Brewing Co., Albuquerque, NM
Category: 49 German-Style Koelsch – 75 Entries
Gold: Claritas, Mike Hess Brewing Co. – North Park, San Diego, CA
Silver: Feder Monde, All Rise Brewing Co., Chicago, IL
Bronze: Straub Kolsch, Straub Brewery, St. Marys, PA
Category: 50 German-Style Altbier – 56 Entries
Gold: 90 Shilling, Odell Brewing Co., Fort Collins, CO
Silver: Little Red Cap, Grimm Brothers Brewhouse, Loveland, CO
Bronze: Breakside Will's Alt, Breakside Brewery – Pub Brewery, Portland, OR
Category: 51 German-Style Sour Ale – 78 Entries
Gold: Volkssekt, Bend Brewing Co., Bend, OR
Silver: Gosebusters, Noble Ale Works, Anaheim, CA
Bronze: Original Ritterguts Gose, Ritterguts Gose, Borna, Germany
Category: 52 South German-Style Hefeweizen – 100 Entries
Gold: Weihenstephaner Hefeweissbier, Bayerische Staatsbrauerei Weihenstephan, Freising, Germany
Silver: Premier OB Weizen, Oriental Brewery Co., Icheon-si, South Korea
Bronze: Baumgartner Weisse Hell, Brauerei Jos. Baumgartner, Schaerding, Austria
Category: 53 German-Style Wheat Ale – 62 Entries
Gold: Franziskaner Weissbier Royal, Spaten-Franziskaner-Braeu, Muenchen, Germany
Silver: Weihenstephaner Kristallweissbier, Bayerische Staatsbrauerei Weihenstephan, Freising, Germany
Bronze: Plank Original Hefeweizen, Brauerei Michael Plank, Laaber, Germany
Category: 54 South German-Style Weizenbock – 33 Entries
Gold: Ladenburger Weizenbock Hell, Brauerei Ladenburger, Neuler, Germany
Silver: Plank Heller Weizenbock, Brauerei Michael Plank, Laaber, Germany
Bronze: Plank Dunkler Weizenbock, Brauerei Michael Plank, Laaber, Germany
Category: 55 Belgian-Style Witbier – 78 Entries
Gold: Hoegaarden Wit, Hoegaarden Brewery, Inbev Belgium, Hoegaarden, Belgium
Silver: Gentleman's Wit, Camden Town Brewery, London, United Kingdom
Bronze: Plum Island White, Newburyport Brewing Co., Newburyport, MA
Category: 56 French & Belgian-Style Saison – 116 Entries
Gold: Classic Saison, Blackberry Farm Brewery, Walland, TN
Silver: La Saison du Tracteur, Microbrasserie Le Trou Du Diable, Shawinigan, Canada
Bronze: Soleil Saison, 12Degree Brewing, Louisville, CO
Category: 57 Belgian- and French-Style Ale – 42 Entries
Gold: Barrel Aged Woodthrush, Little Fish Brewing Co., Athens, OH
Silver: Farnam House Biere de Garde, Farnam House Brewing Co., Omaha, NE
Bronze: Domaine DuPage, Two Brothers Brewing Co., Warrenville, IL
Category: 58 Belgian-Style Pale Ale or Blonde Ale – 60 Entries
Gold: La Trappe Trappist Blond, Bierbrouwerij de Koningshoeven, Berkel-Enschot, Netherlands
Silver: Raise the Roost, Portland Brewing, Portland, OR
Bronze: Golden Ghost, Lost Highway Brewing, Denver, CO
Category: 59 Belgian-Style Sour Ale – 46 Entries
Gold: Oude Geuze Boon Black Label, Brouwerij Boon, Lembeek, Belgium
Silver: Lindemans Oude Kriek Cuvee Rene, Lindemans Brewery, Vlezenbeek, Belgium
Bronze: Red Angel, Wicked Weed – Funkatorium, Asheville, NC
Category: 60 Belgian-Style Flanders Oud Bruin or Oud Red Ale – 36 Entries
Gold: Yearling, Eagle Rock Brewery, Los Angeles, CA
Silver: Oude Tart, Bruery Terreux, Placentia, CA
Bronze: 2014 Vintage Blue Sunday, New Holland Brewing Co., Holland, MI
Category: 61 Belgian-Style Dubbel or Quadrupel – 73 Entries
Gold: Sanitarium, Bier Brewery and Taproom, Indianapolis, IN
Silver: Hertog Jan Dubbel, Hertog Jan Brouwerij, Arcen, Netherlands
Bronze: Three Philosophers, Brewery Ommegang, Cooperstown, NY
Category: 62 Belgian-Style Tripel – 76 Entries
Gold: Bedotter, Iron Hill Brewery & Restaurant – Lancaster, Lancaster, PA
Silver: 33 Acres of Euphoria, 33 Acres Brewing Co., Vancouver, Canada
Bronze: Gnomegang, Brewery Ommegang, Cooperstown, NY
Category: 63 Belgian-Style Pale Strong Ale – 48 Entries
Gold: Treachery, 12Degree Brewing, Louisville, CO
Silver: Sanctuary Golden Strong Ale, Gemini Beer Co., Westminster, CO
Bronze: Deceit, Funkwerks, Fort Collins, CO
Category: 64 Belgian-Style Dark Strong Ale – 37 Entries
Gold: The Sixth Glass, Boulevard Brewing Co., Kansas City, MO
Silver: Four Swords, Deep Ellum Brewing Co., Dallas, TX
Bronze: La Grivoise de Noel, Microbrasserie Le Trou Du Diable, Shawinigan, Canada
Category: 65 Other Belgian-Style Ale – 43 Entries
Gold: Supernatural, Crooked Run Brewing, Leesburg, VA
Silver: Chump Change, Oak Highlands Brewery, Dallas, TX
Bronze: Sugarfoot Belgian Table Beer, Spangalang Brewery, Denver, CO
Category: 66 English-Style Mild Ale – 38 Entries
Gold: Song In Your Heart, Discretion Brewing, Soquel, CA
Silver: Triple Crown Brown, The Mitten Brewing Co., Grand Rapids, MI
Bronze: Brockwell, Heist Brewery, Charlotte, NC
Category: 67 English-Style Summer Ale – 30 Entries
Gold: James Squires The Swindler Summer Ale, West End Brewery, Thebarton, Australia
Silver: Pacific Ale, Stone & Wood Brewing Co., Byron Bay, Australia
Bronze: True Blonde Ale, SKA Brewing Co., Durango, CO
Category: 68 Ordinary or Special Bitter – 36 Entries
Gold: Amber, Dry Dock Brewing Co. – North Dock, Aurora, CO
Silver: Sawtooth Ale, Left Hand Brewing Co., Longmont, CO
Bronze: Broken Dial, Harviestoun, Alva, United Kingdom
Category: 69 Classic English-Style Pale Ale – 33 Entries
Gold: Caldera Ashland Amber, Caldera Brewing Co., Ashland, OR
Silver: Puddlers Row ESB, Conshohocken Brewing Co., Conshohocken, PA
Bronze: Breakside ESB, Breakside Brewery – Pub Brewery, Portland, OR
Category: 70 Extra Special Bitter – 68 Entries
Gold: ESB, Bier Brewery and Taproom, Indianapolis, IN
Silver: End of Summer Beer, Mother Earth Brew Co., Vista, CA
Bronze: Old Jalopy Pale Ale, Powell Street Craft Brewery, Vancouver, Canada
Category: 71 English-Style India Pale Ale – 41 Entries
Gold: Independence Pass Ale, Aspen Brewing Co., Aspen, CO
Silver: Punjabi Pale Ale, CooperSmith's Pub & Brewing, Fort Collins, CO
Bronze: Big Wave Bay IPA, Hong Kong Beer Co., Chai Wan, Hong Kong
Category: 72 Scottish-Style Ale – 41 Entries
Gold: Kilt Lifter, Four Peaks Brewing Co. – Wilson Street, Tempe, AZ
Silver: Druthers 80 Shilling, Druthers Brewing Co., Albany, NY
Bronze: Maltopia Scotch Ale, Hermitage Brewing Co., San Jose, CA
Category: 73 English-Style Brown Ale – 50 Entries
Gold: Boar Brown, Pig Pounder Brewery, Greensboro, NC
Silver: Sweet George's Brown, Dillon Dam Brewery, Dillon, CO
Bronze: Brewers Special Brown Ale, New English Brewing Co., San Diego, CA
Category: 74 Brown Porter – 66 Entries
Gold: Capella Porter, Ecliptic Brewing, Portland, OR
Silver: Polygamy Nitro Porter, Utah Brewers Cooperative, Salt Lake City, UT
Bronze: Blue Nose Brown, Red Leg Brewing Co., Colorado Springs, CO
Category: 75 Robust Porter – 92 Entries
Gold: P.M. Porter, BJ's Restaurant & Brewery – West Covina, West Covina, CA
Silver: Gaspar's Porter, Florida Beer Co., Cape Canaveral, FL
Bronze: Stranger than Fiction Porter, Collective Arts Brewing, Hamilton, Canada
Category: 76 Sweet Stout or Cream Stout – 63 Entries
Gold: Chocolate Milk Stout, Boxing Bear Brewing Co., Albuquerque, NM
Silver: Buried at Sea, Galway Bay Brewery, Galway, Ireland
Bronze: Udder Love, Beachwood BBQ & Brewing, Long Beach, CA
Category: 77 Oatmeal Stout – 67 Entries
Gold: Scaredy Cat, Vintage Brewing Co., Madison, WI
Silver: Stumblers Stout, Columbia River Brewing Co., Portland, OR
Bronze: Sasquatch Shadow, Elk Horn Brewery, Eugene, OR
Category: 78 Scotch Ale – 70 Entries
Gold: Clan Warrior Scotch Ale, Odyssey Beerwerks, Arvada, CO
Silver: AleSmith Wee Heavy, AleSmith Brewing Co., San Diego, CA
Bronze: Glasgow Butcher, Crooked Ewe Brewery & Ale House, South Bend, IN
Category: 79 British-Style Imperial Stout – 53 Entries
Gold: Arch Devil Imperial Stout, DevilCraft, Shinagawa-ku, Japan
Silver: Russian Imperial Stout, Iron Hill Brewery & Restaurant – Media, Media, PA
Bronze: Corvo Negro, Novo Brazil Brewing Co., Chula Vista, CA
Category: 80 Old Ale or Strong Ale – 55 Entries
Gold: Ninja Pirate, Black Lotus Brewing Co., Clawson, MI
Silver: Heini's Good Cheer, Roundabout Brewery, Pittsburgh, PA
Bronze: Irish Walker, Olde Hickory Brewery Co., Hickory, NC
Category: 81 Barley Wine-Style Ale – 71 Entries
Gold: 2013 10&2 Barleywine, Fifty West Brewing Co., Cincinnati, OH
Silver: Old Bounder, Boundary Bay Brewery, Bellingham, WA
Bronze: Stormwatcher's Winterfest, Pelican Brewing Co. – Pacific City, Pacific City, OR
Category: 82 Irish-Style Red Ale – 66 Entries
Gold: Reilly's Red, Devils Backbone Brewing Co. – Outpost, Lexington, VA
Silver: Piper Down, Ballast Point Brewing & Spirits, San Diego, CA
Bronze: Red Molly, Pale Fire Brewing Co., Harrisonburg, VA
Category: 83 Classic Irish-Style Dry Stout – 42 Entries
Gold: Minoh Beer STOUT, A·J·I Beer, Minoh, Japan
Silver: Irish Stout, Carver Brewing Co., Durango, CO
Bronze: O'Connor's Dry Irish Stout, O'Connor Brewing Co., Norfolk, VA
Category: 84 Export Stout – 52 Entries
Gold: Fade to Black, Volume 1, Left Hand Brewing Co., Longmont, CO
Silver: Spetsnaz, The Grumpy Troll Brewpub, Mount Horeb, WI
Bronze: Dirty Frank Stout, River's Edge Brewing Co., Milford, MI
Category: 85 Golden or Blonde Ale – 82 Entries
Gold: Power & Light Pale, Independence Brewing, Austin, TX
Silver: Squatters Chasing Tail Golden Ale, Squatters Pub Brewery, Salt Lake City, UT
Bronze: German Blonde, Bemidji Brewing Co., Bemidji, MN
Category: 86 American-Style Pale Ale – 167 Entries
Gold: Pistol River Pale, Arch Rock Brewing Co., Gold Beach, OR
Silver: Pale Ale, North High Brewing, Columbus, OH
Bronze: Knotty Pine Pale Ale, Lumberyard Brewing Co., Flagstaff, AZ
Category: 87 American-Style Strong Pale Ale – 118 Entries
Gold: Lucky Day, Central Coast Brewing Co., San Luis Obispo, CA
Silver: IPA 2016, Yo-Ho Brewing Co., Saku, Japan
Bronze: Paladin, Wicks Brewing Co., Riverside, CA
Category: 88 American-Style India Pale Ale – 275 Entries
Gold: I Love It!, Noble Ale Works, Anaheim, CA
Silver: IPA, Great North Aleworks, Manchester, NH
Bronze: Santilli, Night Shift Brewing, Everett, MA
Category: 89 Imperial India Pale Ale – 181 Entries
Gold: Hop JuJu Imperial IPA, Fat Head's Brewery – Middleburg Heights, Middleburg Heights, OH
Silver: Trebuchet, Second Street Brewery, Santa Fe, NM
Bronze: Nobility, Noble Ale Works, Anaheim, CA
Category: 90 American-Style Amber/Red Ale – 96 Entries
Gold: Epiphany Red Ale, Iron Springs Pub & Brewery, Fairfax, CA
Silver: Sabre-Toothed Squirrel, Smog City Brewing Co., Torrance, CA
Bronze: Beast of Bray Road, Second Salem Brewing Co., Whitewater, WI
Category: 91 Double Red Ale – 51 Entries
Gold: Summit Sunrise, Denver Beer Co. – Canworks, Denver, CO
Silver: Valentinus IPA, Iron Hill Brewery & Restaurant – Wilmington, Wilmington, DE
Bronze: Toaster Pastry, 21st Amendment Brewery, San Leandro, CA
Category: 92 Imperial Red Ale – 37 Entries
Gold: Blood Junkie, Three Weavers Brewing Co., Inglewood, CA
Silver: December Nights Imperial Red, Thorn Street Brewery, San Diego, CA
Bronze: Wreak Havoc, Bootstrap Brewing, Niwot, CO
Category: 93 American-Style Brown Ale – 81 Entries
Gold: Granola Brown Ale, Black Hog Brewing, Oxford, CT
Silver: Open Road Brown Ale, Troubled Monk Brewery, Red Deer, Canada
Bronze: Upslope Brown Ale, Upslope Brewing Co. – Flatiron Park, Boulder, CO
Category: 94 American-Style Black Ale – 67 Entries
Gold: Turmoil, Barley Brown's Brew Pub, Baker City, OR
Silver: Carlton, Melvin Brewing – Jackson, Jackson, WY
Bronze: Midnight Moonlight, Fat Head's Brewery – Middleburg Heights, Middleburg Heights, OH
Category: 95 American-Style Stout – 51 Entries
Gold: The Defender, Haymarket Pub & Brewery, Chicago, IL
Silver: Kilgore, Beachwood BBQ & Brewing, Long Beach, CA
Bronze: P2P, 10 Barrel Brewing Co. – Boise, Boise, ID
Category: 96 American-Style Imperial Stout – 62 Entries
Gold: Blot Out the Sun, Three Floyds Brewing Co., Munster, IN
Silver: HoliDAVE, Artifex Brewing Co., San Clemente, CA
Bronze: Happy Ending, SweetWater Brewing Co., Atlanta, GA
Champion Brewery and Brewer Awards
World Beer Cup Champion Brewery and Brewmaster
Very Small Brewing Company
Arch Rock Brewing Co. James Smith
World Beer Cup Champion Brewery and Brewmaster
Small Brewing Company
Noble Ale Works Evan & The Giants
World Beer Cup Champion Brewery and Brewmaster
Mid-Size Brewing Company
Brewery Ommegang Brewery Ommegang
World Beer Cup Champion Brewery and Brewmaster
Large Brewing Company
Miller Brewing Co.
Miller Brewing Co. Brewing Team
World Beer Cup Champion Brewery and Brewmaster
Small Brewpub
12Degree Brewing
Jon Howland & Tor O'Brien
World Beer Cup Champion Brewery and Brewmaster
Presenting Sponsor Partner Sponsors
Large Brewpub
Beachwood BBQ & Brewing
Julian Shrago, Ian McCall & Gene Wagoner