Photo Recap of Homebrew Con 2018
|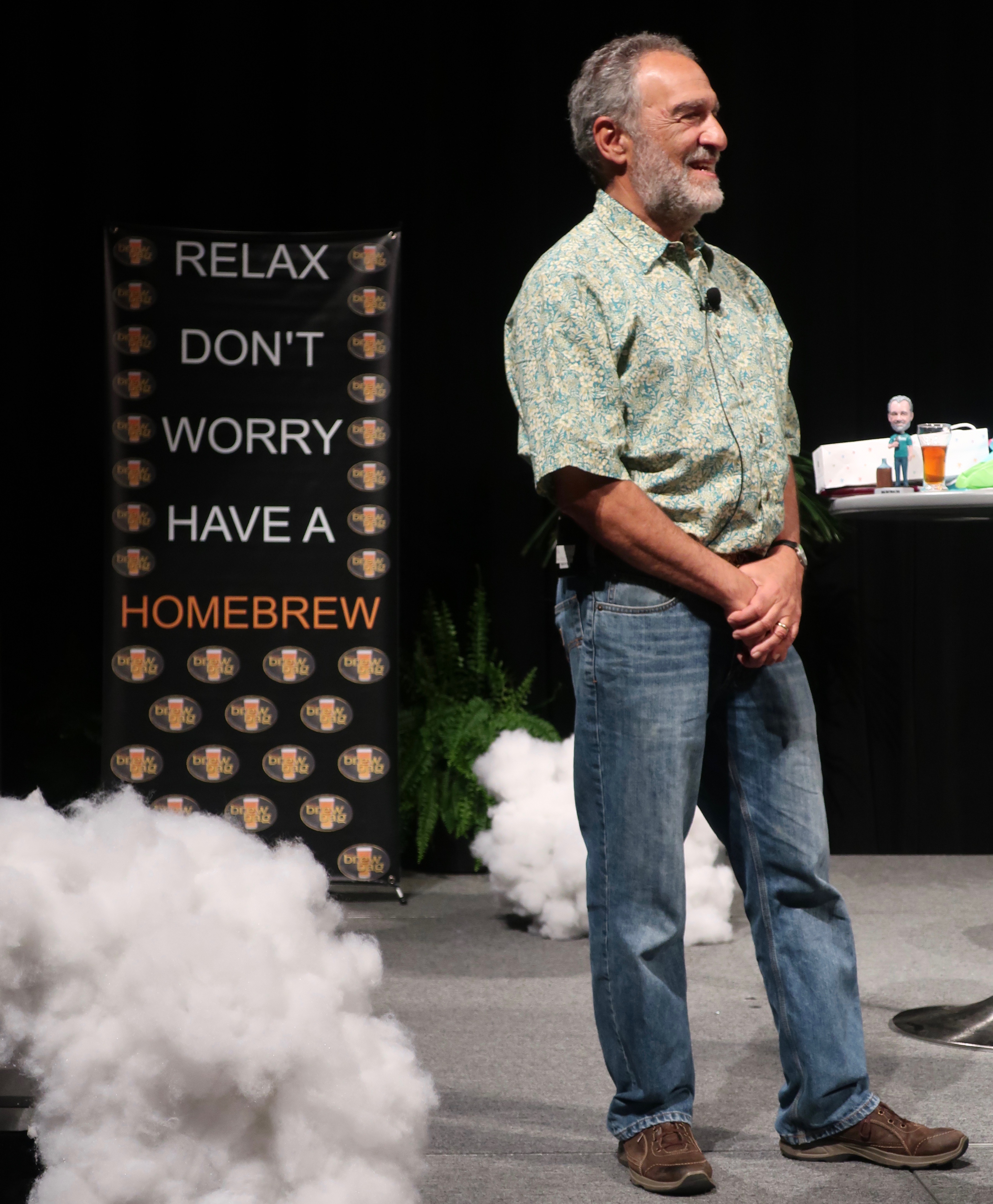 With nearly 3,300 homebrewers in Portland last week, the city was host to the National Homebrewers Conference or now known as Homebrew Con.
The 40th Annual Homebrew Con presented by the American Homebrewers Association® (AHA) took place at the Oregon Convention Center from June 28-30. It was here where homebrewers from around the world learned about the homebrewing from the 60 seminars offered, walking a trade show and had their beers judged in the world's largest homebrewing beer competition.
Prior to the entertaining Keynote Address from brewing icon Charlie Papazian on June 28th, the U.S. Senate honored the American Homebrewers Association earlier that day. Led by Senators Ben Cardin (D-MD), Susan Collins (R-ME), Ron Wyden (D-OR), Cory Gardner (R-CO), and Michael Bennet (D-CO), the senate passed a resolution honoring the 40th year of the AHA and the organization's founder, Charlie Papazian.
For its 2018 competition, Homebrew Con once again judged beers submitted by homebrewers. This year's submissions included 8,405 entries from 3,517 homebrewers located in 50 states, Washington, D.C., and 18 countries. During its 40-year history, the National Homebrew Competition has evaluated 143,240 brews. The first competition, held in 1979 in Boulder, Colo., judged only 34 beers.
Read More: An Exclusive Interview With Legendary Beer Icon Charlie Papazian
A few of the highlighted winners at Homerbrew Con 2018 include Michael Rogers of Wichita, Kan., who earned the Homebrewer of the Year Award; Nathan Williams of Somerville, Mass., who won the Cidermaker of the Year Award; and Michael Wilcox of Wichita, Kan., who received the Meadmaker of the Year Award. QUAFF (Quality Ale and Fermentation Fraternity), based in San Diego, Calif., won the NHC Homebrew Club award; and North Seattle Homebrew Club based in Seattle, Wash., won the Gambrinus Club Award; while Greg Young of Roseville, Calif., won the Samuel Adams Ninkasi Award, for accumulating the most wins in the competition. A complete list of winners of the 2018 National Homebrew Competition can be found here.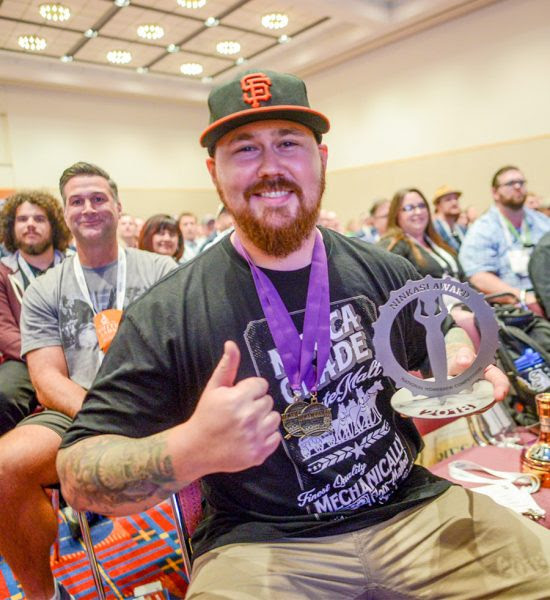 Portland's Oregon Brew Crew were awarded the Radegast Homebrew Club of the Year award. This award is named for the Slavic god of hospitality and the creator of beer, is an achievement not obtained through competition, but an award won for doing great things. In being awarded this achievement YCH Hops donated $500 to the club and an additional $500 to the Oregon Brew Crew's charity of choice!
"This has been a milestone year for the American Homebrewers Association. It's inspiring to see such a great turnout at this year's conference, and to see such a strong comradery and passion among homebrewers who have traveled far and wide to celebrate their love of homebrewing," said Gary Glass, director, American Homebrewers Association in a statement.
"We wouldn't be where we are today without Charlie's vision, devotion and passion to this community," added Glass in a statement. "We thank him for the strong foundation he has built for over one million homebrewers in this country. He leaves a lasting legacy."
Mark your calendars for Homebrew Con 2019 as it will take place for the first time since 1993 in the New England area in Providence, Rhode Island from June 27-29, 2019.
Here are more photos from Homebrew Con 2018 that took place at the Oregon Convention Center in Portland.