Three Creeks Brewing Co. Wins Brewery Group and Brewery Group Brewer of the Year, as well as Gold and Silver medals at the Great American Beer Festival
|
Sisters, OR • October 20th, 2020 – Three Creeks Brewing Company claimed THREE AWARDS at the 39th Great American Beer Festival® (GABF). This is the country's preeminent beer festival, and world's largest professional beer competition. It included a 2-day online experience this year on Friday, October 16, with 900 small and independent craft breweries from all 50 states.
Three Creeks Brewing Co. was awarded the following:
Winner – Brewery Group and Brewery Group Brewer of the Year
Gold – Conelick'r Fresh Hop IPA (Fresh Hop Beer Category). Conelick'r is our annual Fresh Hop IPA that features 15 lbs. of fresh Centennial hops per barrel, from BC Farms in Woodburn, OR.
Silver – Fivepine Chocolate Porter (Brown Porter Category). This robust porter features 2 lbs. per barrel of the finest Belgian chocolate, creating a roasty pint with underlying chocolate sweetness.
"A gold and silver medal…and winning Brewery Group and Brewery Group Brewer of the Year at this year's Great American Beer Festival is amazing! These combined awards provide some incredible recognition for the hard work, commitment and passion that our TCBC crew puts in every day. It's extraordinary to be awarded for crafting some of the best beer in the country," says Wade Underwood, General Manager. "Of course, we couldn't do this without our incredible brewing team," said Jeff Cornett, Head Brewer at Three Creeks Brewing Co. "This is a remarkable compliment to our whole team!"
Each year, GABF represents the largest collection of U.S. beer ever served, typically in a public tasting event, plus a private competition. However, due to the global health pandemic this year, the 2020 festival moved online. GABF virtually brought together the brewers and diverse beers that make the U.S. the world's greatest brewing nation.
The Great American Beer Festival invites industry professionals from around the world, without knowing the brand name, to taste beers in each specified style category. The ultimate goal of the GABF Judge Panel is to identify the three beers that best represent each beer-style category as described and adopted by the Great American Beer Festival.
The Professional Judge Panel awards gold, silver or bronze medals that are recognized around the world as symbols of brewing excellence. These awards are among the most coveted in the industry. Judges are assigned beers to evaluate in their specific area of expertise, and never judge their own product, or any product in which they have concern. See Beer Styles for the Competition Style Descriptions and Specifications.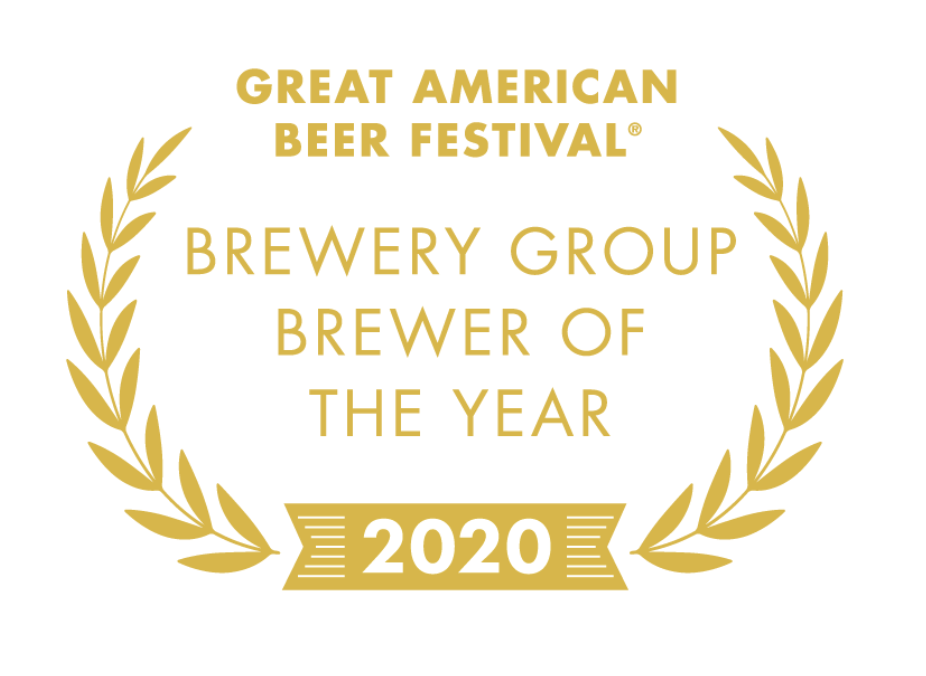 Great American Beer Festival Awards Philosophy
The Great American Beer Festival awards gold, silver and bronze medals for excellence in 91 beer categories covering 170 different beer styles (including all subcategories), but does not necessarily award medals to the top three finishers in a particular category. When judges decide a category contains three excellent examples of the style, they award gold, silver and bronze medals for the first, second and third place beers, respectively.
Award Criteria
If judges believe that no beer in the category meets the quality and style-accuracy criteria, they may elect not to award a medal. Judges may award a beer with a silver or bronze medal and yet not award a gold medal.
Gold: A world-class beer that accurately exemplifies the specified style, displaying the proper balance of taste, aroma and appearance.
Silver: An excellent beer that may vary slightly from style parameters while maintaining close adherence to the style and displaying excellent taste, aroma and appearance.
Bronze: A fine example of the style that may vary slightly from style parameters and/or have minor deviations in taste, aroma or appearance.
GABF was founded in 1982, and has been growing and evolving along with the American craft brewing industry ever since. This virtual event was presented by the Brewers Association, and hosted by The Brewing Network. For additional information, visit the Great American Beer Festival.
Three Creeks Brewing Company was founded in 2008 in the Central Oregon mountain town of Sisters. We craft award winning ales and lagers with intention. We operate a family friendly 10 bbl brewpub and 30 bbl production facility. Our cans and draft beer can be found throughout Oregon, Washington and Southwest Idaho. Stay tuned for our Sisters Hard Seltzer coming soon too.
For more information on what is happening at Three Creeks Brewing Co., visit us at: http://www.threecreeksbrewing.com/, and also be sure to follow us on: Facebook, Twitter, Instagram, LinkedIn and YouTube.