6th Annual Beer + Cider Pro/Am Returns On October 14, 2018
|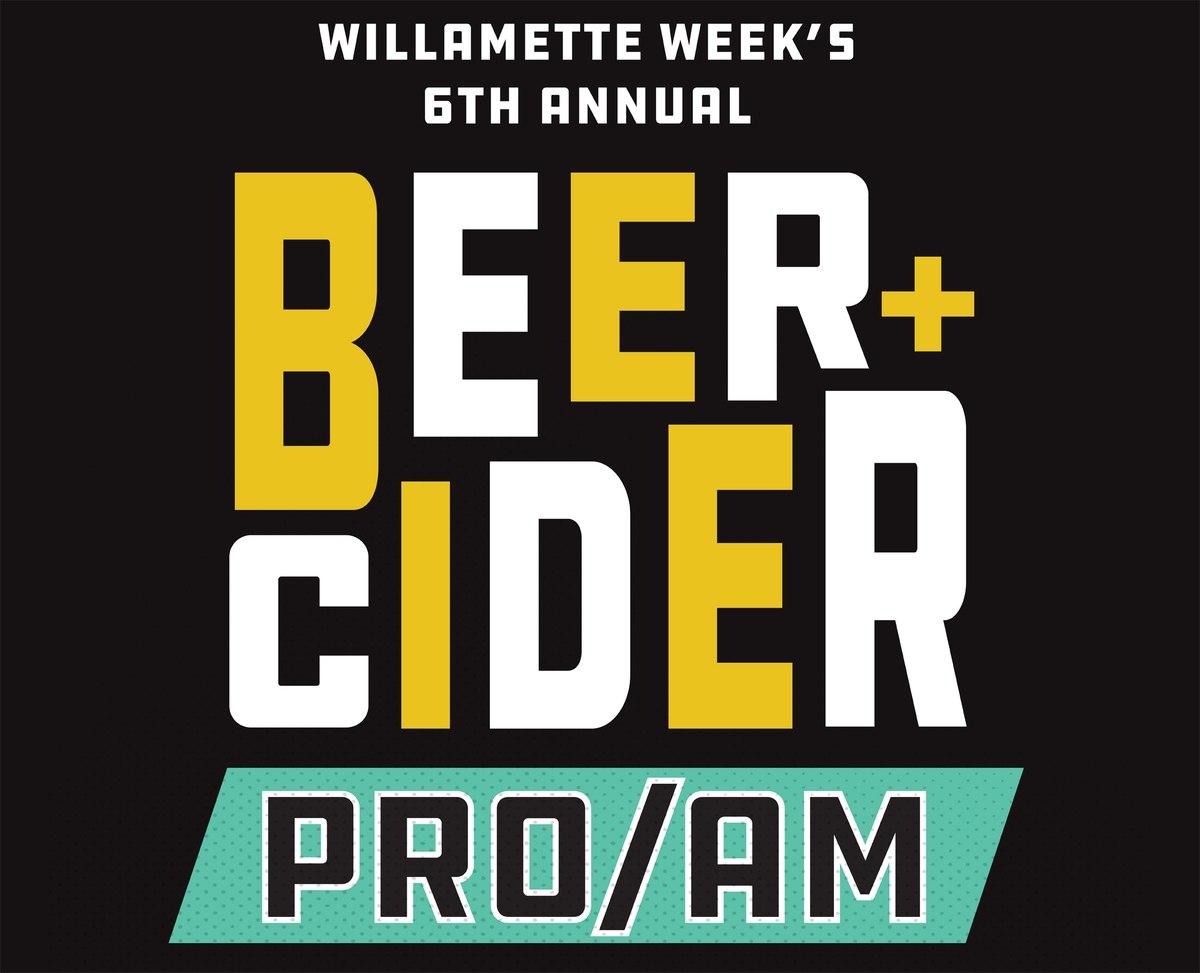 Local homebrewers pair up with some of the Portland areas top brewers for the 6th annual Beer + Cider Pro/Am. Presented each year by the Willamette Week, 30 teams of homebrewers are paired up with a brewery or cidery to debut a brand new beer or cider at the Pro/Am.
The 6th Annual Beer + Cider Pro/Am will take place on October 14, 2018 from 1:00-6:00pm (VIP at Noon) at the Leftbank Annex in North Portland. This all-inclusive event is a benefit for Oregon Wild that helps protect and restore our wildlands, wildlife, and waters as an enduring legacy for future generations.
As we see more and more homebrewers turning pro, this event is a great way for homebrewers to hone their skill while brewing on alongside a professional brewer. We are not sure if any of the former amateur homebrewers have ever gone on to brew professionally but if not this is a great start! Update: Natalie Baldwin, currently a brewer at Breakside Brewery was the winning homebrewer that was paired with Alan Taylor at PINTS in the Pro/Am's first year.
Here's a preview of the collaboration teams…
2018 Pro/Am Brewing Teams:
Erik Nelson with 54-40 Brewing Co
Kristen Walters with Alameda Brewing Co.
Jason Jaimie with Ascendant/PINTS Brewing Company
Ezra Johnson-Greenough & Heather Egizio with Baerlic Brewing Co.
Andrew Bisbee with Binary Brewing
Ritch Marvin with Breakside Brewery
Jarret Creason & John Moore with Coalition Brewing
Bill Schneller with Culmination Brewing Company
Felicia Reninger with Dirty Pretty
Dean Ehnes with Ecliptic Brewing
Coyan Corder with Evasion Brewing
Chad Graham with Ex Novo Brewing
Dwayne Smallwood with Fort George Brewery
Will Minderhout with Funhouse Brews
George Dimeo with Gigantic Brewing Company
Stephen Smith with Great Notion Brewing
Dan Schlegel with Green Dragon Brewing
Barry Webb with Leikam Brewing Company
Jack Hall & Gordon Penner with Level Beer
Dan Trimarco with Lompoc Brewing
Mike Marsh with McMenamins Edgefield
Brandon Kilpatrick with Sasquatch Brewing Company
Margaret Havlik with Second Profession Brewing Company
Jeff Roth with Three Mugs Brewing Company
Parker & John Hall with Upright Brewing
Ashley Rose Salviti with Widmer Brothers Brewing
Craig Vanaken with Zoiglhaus Brewing Company
Corrie Heath with AVID Cider Company
Nathan Mock with Bauman's Cider
John Drake with New West Cider
Roxanne Kilpatrick with Portland Cider Co.
Jenn & Jeremie McPolanders with Schilling Cider
Miranda Karson with Swift Cider
Admission into Beer + Cider Pro/Am is limited to 600 and is all-inclusive! There are no beer tickets, just responsible sampling of the 24 beers and 6 ciders. Attendees will then vote for their favorite beverage in the People's Choice competition in addition to the judge's decision.
There are two entry options for the Beer + Cider Pro/Am, VIP that allows entry an hour early at Noon and General Admission with entry at 1:00pm. Tickets are now on sale by clicking HERE.
VIP entry is $40 and includes 30 two-ounce tastes, commemorative pint glass, VIP tasting with brewers for the first hour (only 150 people), and entry into a special giveaway. General Admission entry is $30.00 and includes 30 two-ounce tastes and commemorative pint glass. There is also a Designated Driver/Non-Drinker entry for $10.
In addition to the 30 beverages the Beer + Cider Pro/Am will also feature food from Tamale Boy and PDX Sliders and music from DJ Lemix.
Leftbank Annex
101 N Weidler St.
Portland, OR 97227