American Homebrewers Association Presents the 24th Annual Big Brew for National Homebrew Day
|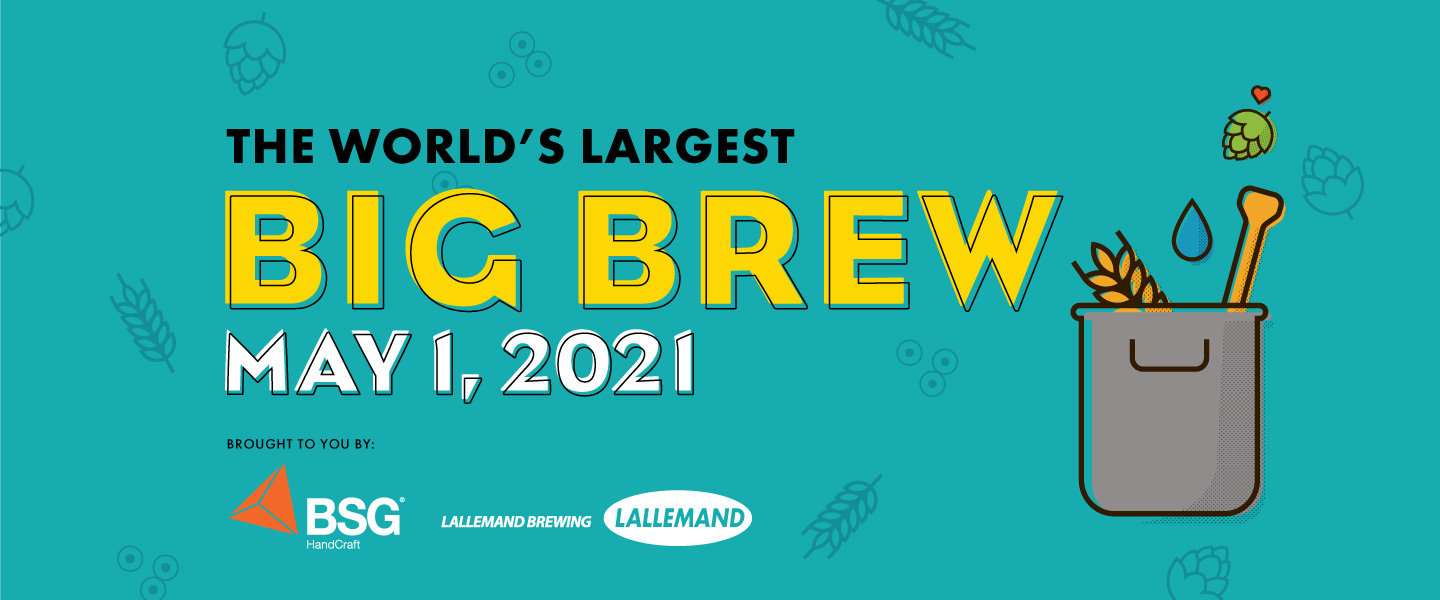 What: In 1988, May 7th was announced before Congress as National Homebrew Day. The American Homebrewers Association (AHA) created Big Brew as an annual event occurring on the first Saturday in May, to celebrate the best hobby there is – homebrewing. This year, on May 1, homebrewers, craft beer fans, and DIYers are invited to make beer and participate in the worldwide celebration.
Take the Big Brew Pledge and be counted in this year's record-breaking event. Now through May 9th, take $5 off the purchase of an AHA membership with the code BigBrew21.
The official Big Brew recipes for this year are the National Homebrew Competition (NHC) award-winning Janet's American Brown Ale and the tropical and juicy Star Gazer IPA. Each recipe can be found online and features techniques for beginners and experienced brewers. New to homebrewing or need a refresher? Get started with these helpful tips and videos.
Order brewing ingredients from a local homebrew supply shop using the AHA directory of homebrew shops.
When: Saturday, May 1, 2021
Where: Join virtually from your at-home 'brewery'! Take the Big Brew Pledge and share photos and videos using #BigBrew and tagging @HomebrewAssoc.
Who: Homebrewers and beer lovers alike are welcome to make beer if they are of legal drinking age.
Contact: Mariel Fulton, on behalf of the American Homebrewers Association, mariel.fulton@backbonemedia.net or 970.963.4873 x1174
2021 Big Brew is brought to you by the support of sponsors BSG HandCraft and Lallemand Brewing.