American Homebrewers Association Presents the World's Largest Virtual Big Brew 2020
|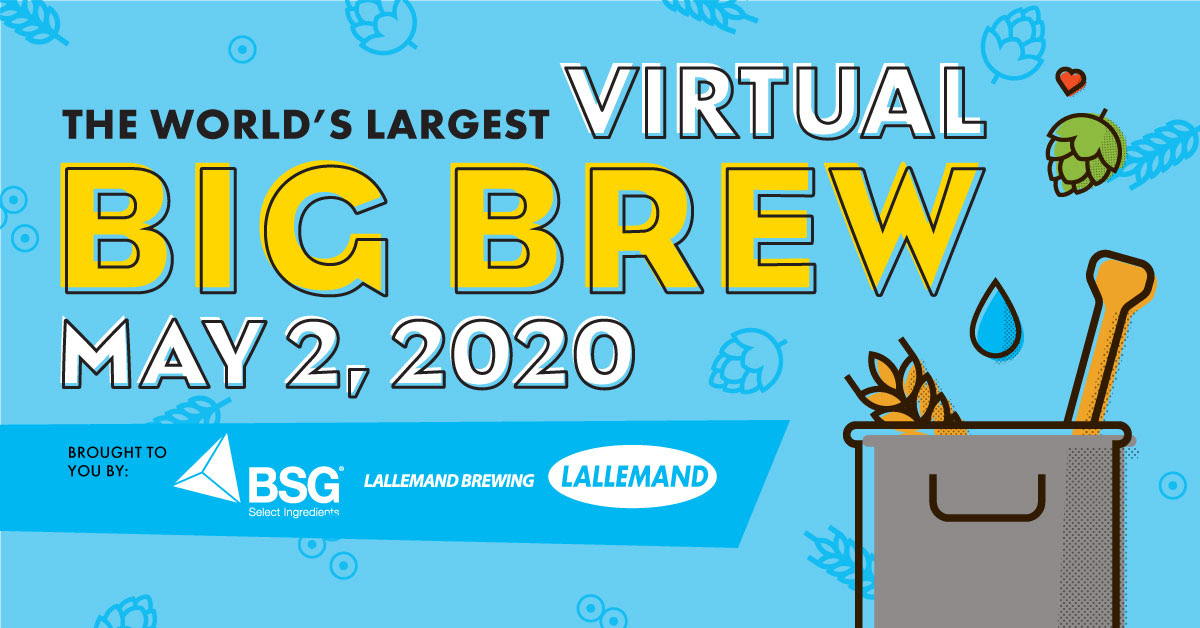 The 23rd Annual Big Brew will be a bit different this year due to the Coronavirus/COVID-19 pandemic and the various stay at home orders in place across the country. But this health emergency will not deter the American Homebrewers Association (AHA) as it will host The World's Largest Virtual Big Brew on May 2, 2020 with a simultaneous worldwide toast at 10:00am PST.
Held every year on the first Saturday of May, Big Brew for National Homebrew Day is the largest annual gathering of homebrewers. This year the event will be held virtually for the first time.
Take the Big Brew Pledge and be counted in this year's record-breaking virtual event. All participants receive $5 toward the purchase of an AHA membership with Activation Code BigBrew2020.
The official Big Brew recipe is Pangea Proxima Polar IPA from Jackalope Brewing Co. in Nashville, Tenn. Recipes and brewing instructions can be found online. New to the hobby? Now is a great time to try homebrewing. Check out the Easy Guide to Making Beer video.
Order brewing ingredients from the AHA's directory of homebrew shops that are offering alternate purchasing options during this time.
Join virtually from home! Take the Big Brew Pledge and share your photos and videos using #BigBrew and tagging @HomebrewAssoc.