An In Depth Look at Crosby Hop Farm and its 18 Craft Brewers Conference Collaboration Beers
|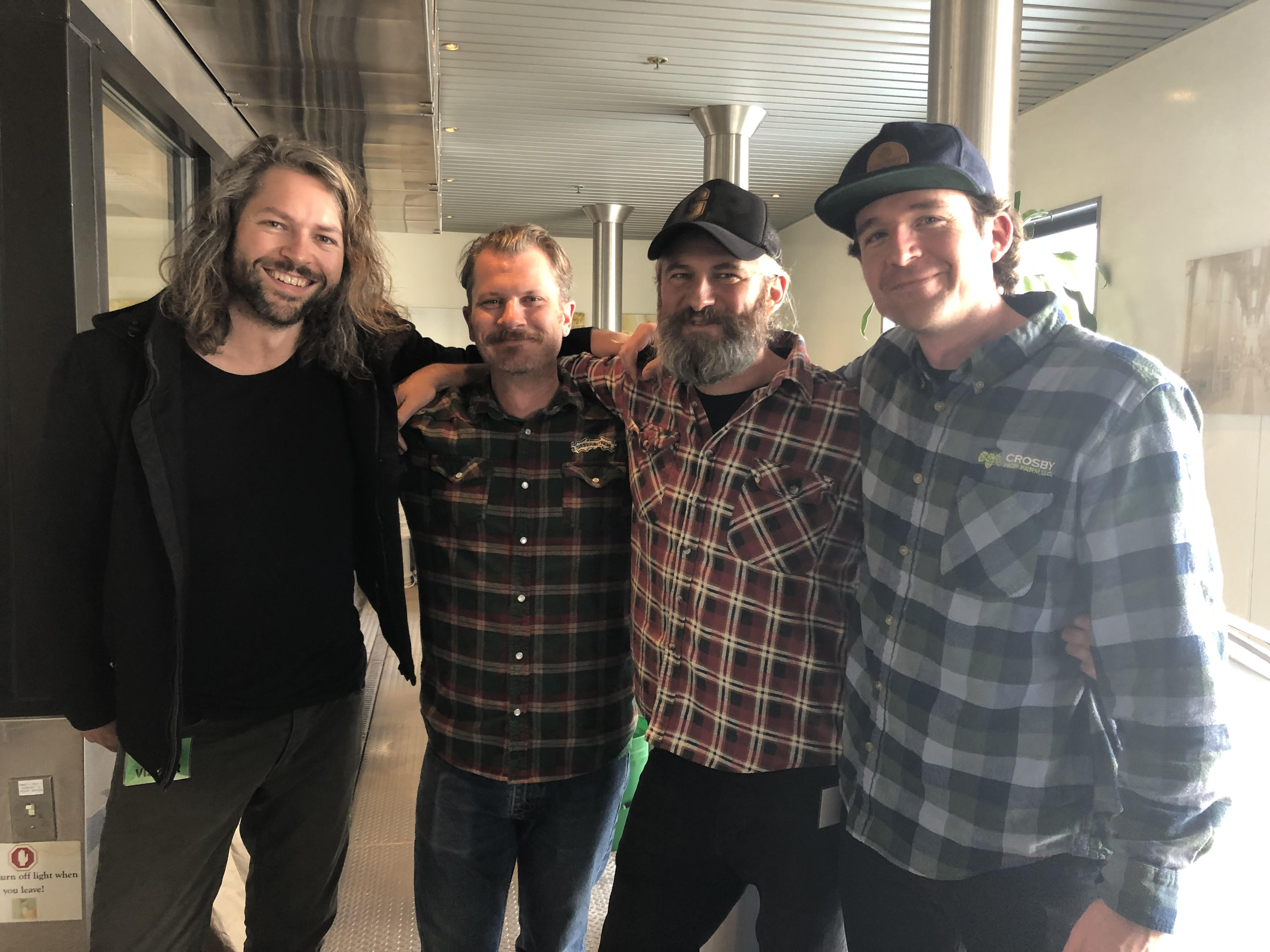 In preparation of the 2019 Craft Brewers Conference to be held in Denver, Colorado from April 8-11, 2019, Crosby Hop Farm brought together 36 Breweries from 15 Countries to brew 18 unique, beers for the industry event. All 18 of these beers will be pour exclusively at the Crosby Hop Farm Lounge inside the Denver Convention Center.
Crosby Hop Farm assisted in the brewing of 18 collaboration beers that are now in production all across North America, 17 of which are in the U.S. and the other in Canada at Collective Arts Brewing. These 18 beers are using over 20 different hop varieties including Amarillo®, Cashmere, Comet, El Dorado® and Strata®, and encompass a range of styles and flavor profiles. Industry attendees at CBC will take in new and unique hop aromas through sensory and indulge in 360-degree hop farm views via virtual reality, while sampling six new beers each day.
"We love being part of the global craft community, especially with great brewers and artists who also happen to be great friends," said Blake Crosby, CEO Crosby Hop Farm in a statement. "We're thankful for the enthusiastic response from brewers near and far and can't wait to taste these amazing beers. This is uncharted territory for the conference, and we are honored to lead the charge."
A project of this size is a large undertaking. Wrangling 36 breweries from around the world to brew 18 collaboration beer is quite the task. To help better understand what went into this project we recently spoke to Zak Schroerlucke, Marketing Manager at Crosby Hop Farm. We also connected with Jos Ruffell, co-founder of Garage Project in New Zealand via email to learn more about this massive international endeavor just days after the collaboration brew day at Sierra Nevada Brewing with Garage Project and Crosby Hop Farm.
The steps in this 18 CBC collaboration beer project began with Schroerlucke and Heather Sorensen, marketing and PR consultant who has worked with Crosby Hop Farm since 2014. "Heather and I were chatting over some beers and trying to figure out what we wanted to do to showcase were we were going as a brand," said Schroerlucke. "So I have been doing quite a bit of international traveling with Adam Kryder (International Account Manager at Crosby Hop Farm), visiting a lot of new customers throughout Europe, Australia and China as well. And the next step for our brand is international development — it is clearly growing. The craft beer community abroad is growing, kind of where the U.S. was at five or seven years ago."
The Oedipus crew has been coming to our Anniversary Party at Hood River Waterfront Park for a few years and we've always had a great time celebrating with them. The beers they brought for us were always delicious, so when the opportunity arose to work with them and Crosby Hop Farm, we were in! It's been an exciting project and we're stoked to share this beer with our friends on the CBC floor this year! – Gavin Lord, Head Brewer, pFriem Family Brewers
Schroerlucke continues, "So we decided to bring some international brewers into the fold and let's do beers with them. But at the same rate I wanted to make sure that the American craft brewers get just as much credit because they are the backbone of global craft where Americans are leading the way with creativity. We love doing collabs so why not do some international collabs where we pair up one American brewer with one international brewer."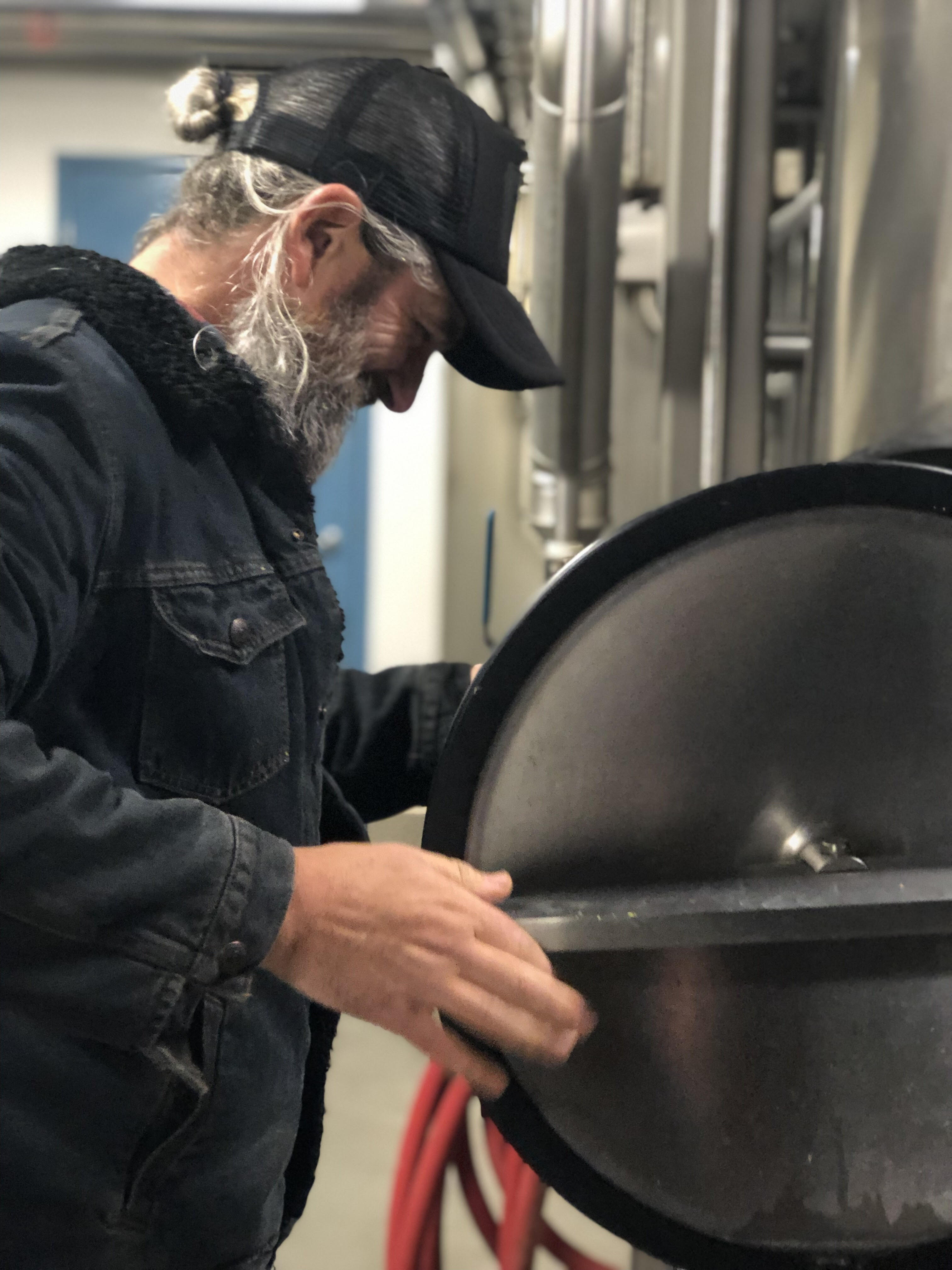 After Schroerlucke and Sorensen decided that Crosby Hop Farm was up for this challenge and a way to show their appreciation to their global clients the first brewery that they reached out to was Sierra Nevada. This brewery has a vast amount of experience organizing global collaborations and the pair wanted to gauge their interest.
"The first email went out to Tom Nielsen (Research & Development and Raw Materials Manager at Sierra Nevada Brewing Co.) and he was my barometer," stated Schroerlucke. "He wrote back within an hour and said is a fun idea and that I would love to brew with Garage Project. This then gave us a lot of confidence to start reaching out to a lot of great brewers around the U.S. and pairing them up with a lot of their friends. I was kind of like playing matchmaker. I'm really happy with the results."
From the beginning Garage Project was into this idea. "We have been working with the Sierra team on our Hāpi Research project, and through that Tom decided to get in touch and invite us up for this brew," stated Ruffell.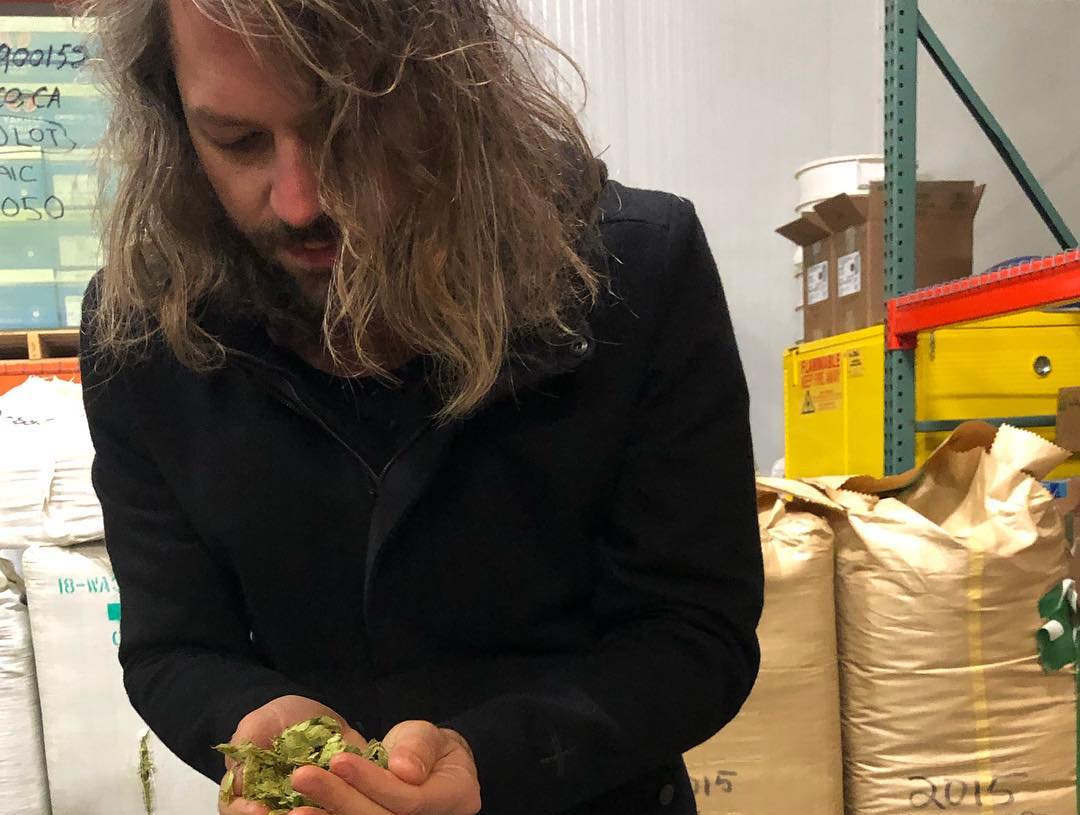 This is not Garage Project's first international collaboration as the brewery has done a few of these. "We've been fortunate to travel and work with breweries around the world, but Sierra holds a very special place in our hearts," explained Ruffell. "New Zealand is a great base for the brewery, but you naturally want to get overseas to meet and learn from other breweries, share beers and make friends. It's what makes the industry so special and any chance to collaborate with partners like Sierra and Crosby is an opportunity we will always jump at!"
There's a bit of trepidation working on a collaboration with people you've never met, but People Like Us were easy going and thoughtful, which resulted in a recipe that is representative of both breweries. It's wonderful to have this new connection that we can expand on in the future. Crosby not only provided high quality hops but had insightful suggestions for some of the varieties we ended up using. Thanks to Crosby Hop Farm for organizing this collaboration to support the global brewing community. – Dave Coyne, brewer and Barrel Baron of Fort George Brewery
One thing that this collaboration is for Garage Project is that it's their first one with an American hop farm. "This is our first collaboration with an American hop farm which makes it a unique opportunity," said Ruffell. "It's also a beer that is largely being designed with our brewing peers in mind, to sip and enjoy while they walk the aisles of CBC – how cool is that?"
Over the past few years Garage Project has used hops from Crosby Hop Farm in a few of its beers but this collaboration with Sierra Nevada allowed them to use a few new hop varieties for the very first time. Ruffell explained, "We've been working with Crosby Hop Farm for a few years now and it was a great chance to work with some new hops we haven't experienced before, and to meet and hang out with the Crosby crew. Working with Sierra Nevada is not an invitation you can turn down and we will always leap at the opportunity to collaborate and work with their team. Their history and dedication to quality, and R&D is inspiring."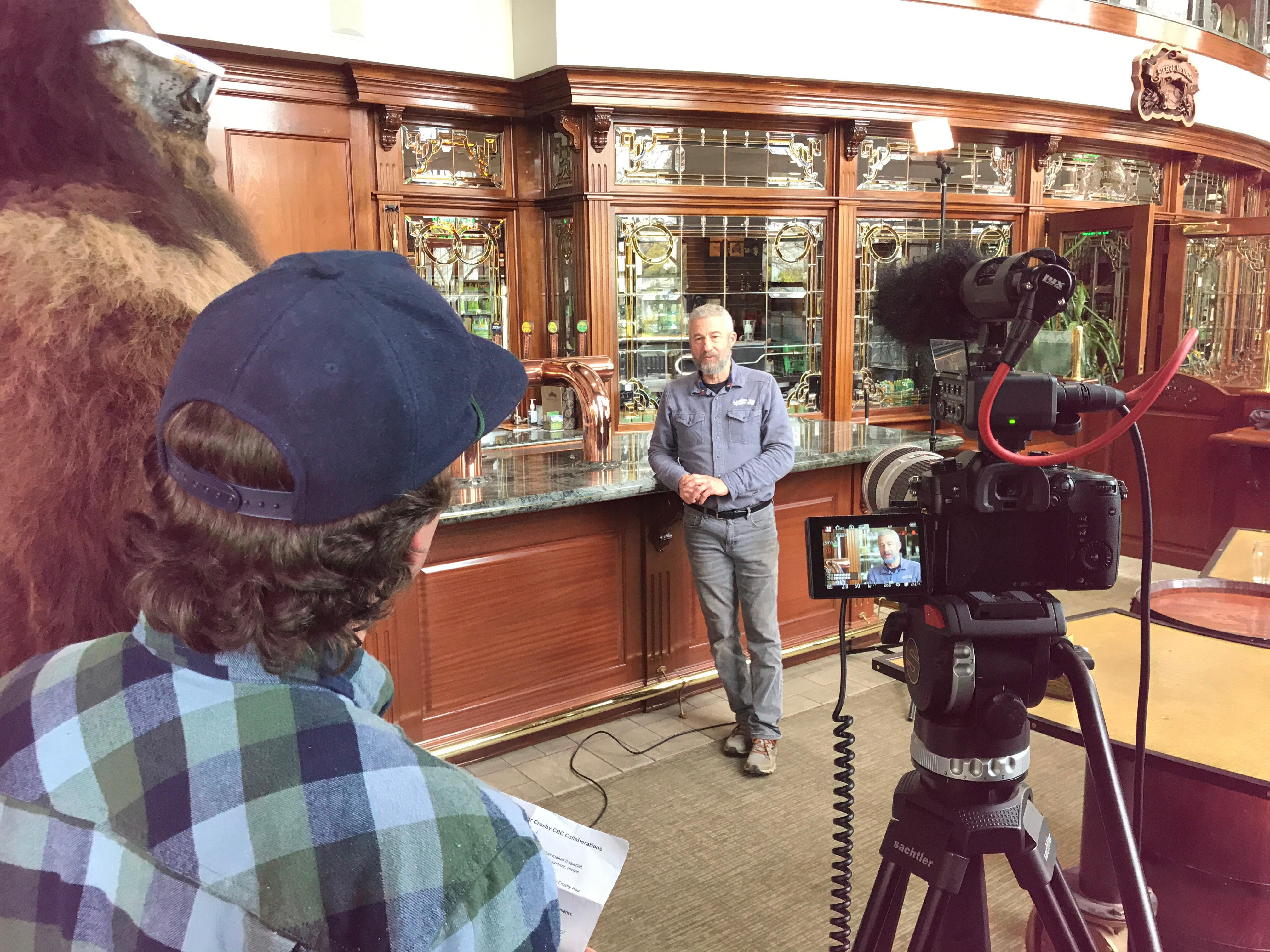 When asked again if he'd be interested in participating with Crosby Hop Farm on a future endeavor Ruffell gleefully said, "Yes – can we do it again next year?!"
Here's a rundown on all 36 participating breweries in the 2019 Craft Brewers Conference collaboration project.
Crosby Hop Farm CBC Collaboration Brewery List:
    Arizona Wilderness Brewing Co. (Gilbert, Arizona) and Stigbergets (Sweden)
    Austin Beerworks (Austin, Texas) and Galway Bay Brewery (Ireland)
    Bell's Brewery, Inc. (Kalamazoo, Michigan) and Lervig (Norway)
    Breakside Brewery (Portland, Oregon) and KEX Brewing (Iceland)
    Cigar City Brewing (Tampa, Florida) and Pojhala Brewery (Estonia)
    Cloudburst Brewing (Seattle, Washington) and Dry & Bitter Brewing Company (Denmark)
    Creature Comforts Brewing Co. (Athens, Georgia) and Mikkeller (Denmark)
    Finback Brewery (Queens, New York) and Collective Arts Brewing (Canada)
    Fort George Brewery (Astoria, Oregon) and People Like Us (Denmark)
    HenHouse Brewing Co. (Santa Rosa, California) and Lion Cat Beer (China)
    Lamplighter Brewing Co. (Cambridge, Massachusetts) and Borg Brugghús (Iceland)
    Moksa Brewing Co. (Rocklin, California) and To Øl (Denmark)
    Modern Times Beer (San Diego, California) and Cloudwater Brew Co. (UK)
    Night Shift Brewing (Everett, Massachusetts) and White Frontier Brewery (Switzerland)
    pFriem Family Brewers (Hood River, Oregon) and Oedipus Brewing (Netherlands)
    Pizza Port Brewing Co. (San Diego, California) and Green Beacon Brewing Co. (Australia)
    Sierra Nevada Brewing Co. (Chico, California) and Garage Project (New Zealand)
    WeldWerks Brewing Co. (Greely, Colorado) and Fuerst Wiacek (Germany)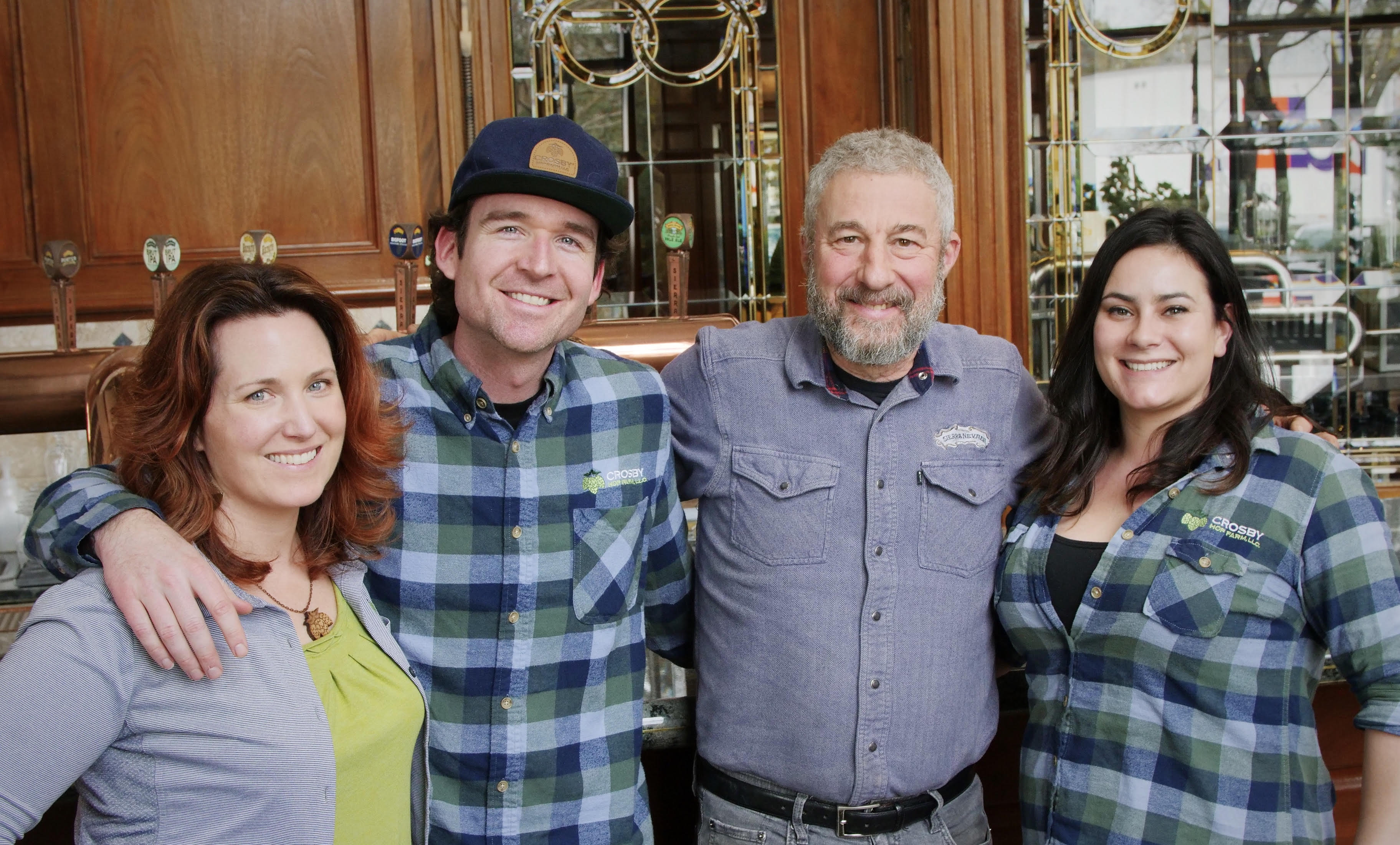 For those of us not attending CBC, these beers will be on tap in the market these 18 breweries are brewed and possibly distributed in. Unfortunately there are no plans to host a public event with all 18 beers on tap in Denver in April during CBC.
It's a great community that is open to sharing ideas, supporting each other, and all working collectively to push forward craft beer. It's based ultimately around creating new flavour and experiences for people, and it's hard not to find that infectious and a stimulating community to be part of. – Jos Ruffell, co-founder of Garage Project
That said, a few of the collaboration beers will be packaged and receive larger distribution. "Creature Comforts and Mikkeller canned their release, they did 60 barrels that will be released throughout Georgia and quite a bit of it over to Denmark," said Schroerlucke. "Collective Arts and Finback are doing the same thing with canning it. And then Moksa Brewing and To Øl are canning and releasing as well. The best way for the consumer to find these beers is to reach out to the brewery directly."
Four Pacific Northwest brewers participated in the CBC Collaboration Project that includes Breakside Brewery, Cloudburst Brewing, Fort George Brewery and pFriem Family Brewers. "We currently don't have a Pacific Northwest focused event around that but I like the idea," states Schroerlucke. That said he is interested in arranging a possible event. We sure hope that this comes to fruition!