CGX™ From Crosby Hops Debuts to Craft Brewers Globally
|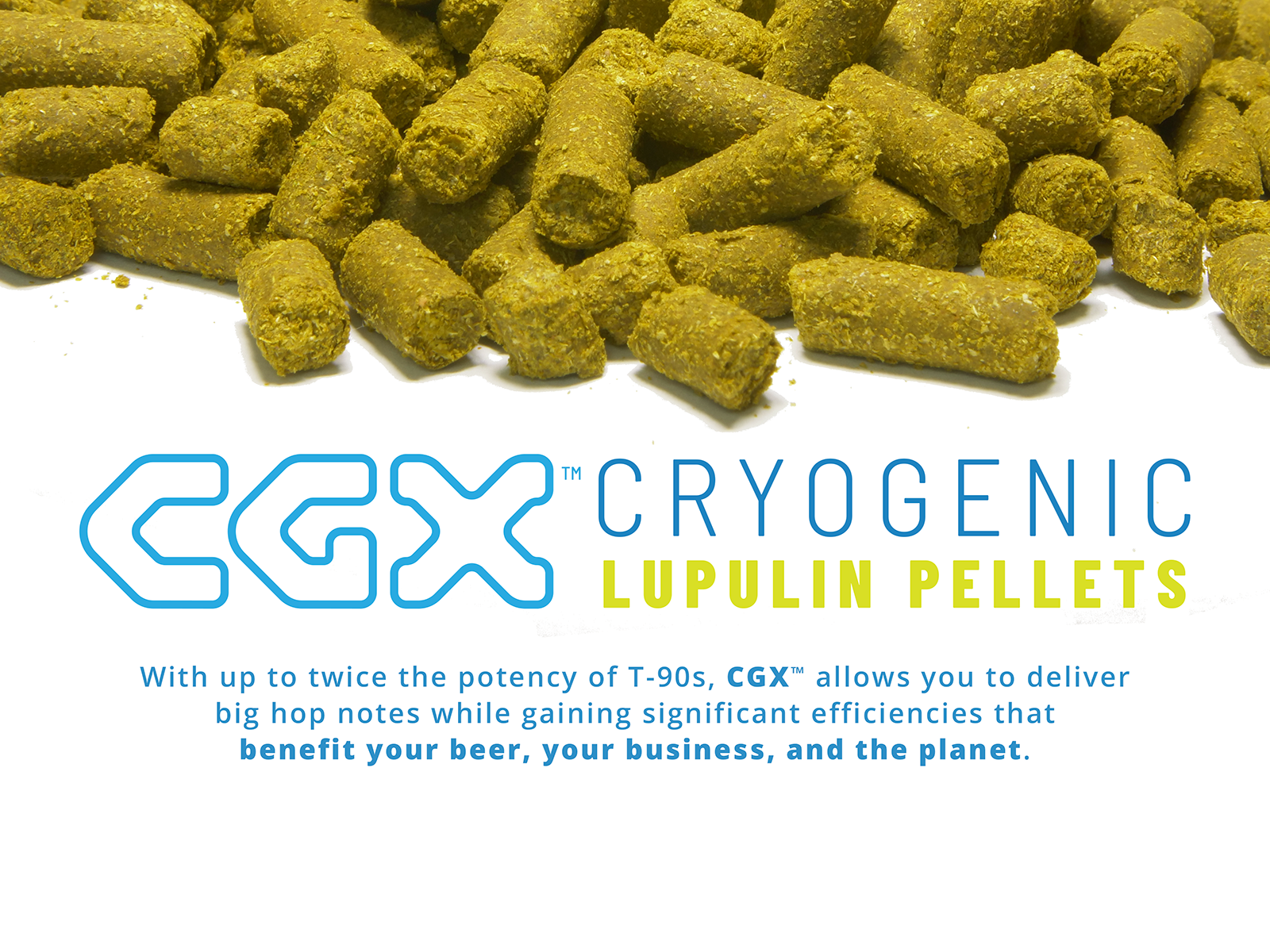 Woodburn, Ore., January 11, 2023 – Crosby Hops, an integrated hop grower, processor, and merchant today announced the official expansion of its product offerings to include cryogenically processed lupulin pellets. Its new CGX™ concentrated pellets are now available in several varieties, including Strata® from Indie Hops Flavor Project, and Nelson Sauvin™ from Hop Revolution – both an industry first in this special format.
Since the 2022 Craft Brewers Conference sneak peek that showcased Crosby Hops' forthcoming concentrated hop product release, CGX demand has accelerated with preorders already pushing some varieties into waitlist status. Crosby Hops expects all 14 of its debut CGX varieties to be available by March of 2023, with additional inventory hitting the market along the way.
CGX™ Cryogenic Lupulin Pellets
With up to twice the concentration of T-90s and reduced vegetal matter, CGX offers brewers another tool to deliver variety specific hop flavor with increased efficiencies in the brewhouse. CGX makes it possible to brew aggressively-hopped beers that can improve yields and margins while reducing the environmental footprint of production (packaging, logistics, and cold storage).
Breaking New Ground in the Hop Industry
"The rate of change and advancement in hop products is only accelerating," said Blake Crosby, Crosby Hops CEO. "We felt strongly that another quality cryogenically-processed hop product was needed to broaden market access. It's clear that this processing technique is superior to older T45 technologies and we believe in its future to reshape the brewing industry. We doubled down on that vision in sharing this exciting technology with some of our trailblazing peers."
Two premier global hop providers and partners, Indie Hops and Hop Revolution, also have access to the patent-pending CGX technology as part of this exciting new release. This innovative and united effort greatly broadens the availability to brewers who desire the benefits of cryogenic lupulin products and multiple outlets to choose from.
From the Brewer
"CGX creates a more focused hop expression that allows us to finetune our desired expression in the beer. If T-90 pellets are like having the bass, mids, and treble all on one dial, CGX allows us to be more precise in the EQ," said Blake Tyers, Senior Director, Catalyst Division at Creature Comforts Brewing Co.
Ryan Speyrer, Head Brewer at Parish Brewing Co. added, "We love CGX because it allows us to pack more hop flavor into our beers and also reduces beer losses from hop solids. It's a win-win!"
About Crosby Hops
As a Certified B Corporation®, Crosby Hops balances profit with purpose, rooted in our core values of quality, innovation, sustainability, and community. Through generations of hop industry experience and our robust merchant-processor platform, we've cultivated longstanding relationships with like-minded independent growers and hop breeders across the globe. This unique model complements our estate grown hop portfolio to provide discerning brewers access to a diverse selection of the finest hops on Earth.