Crosby Hop Farm & ALS Association Partner On HAZELAND Hazy IPA
|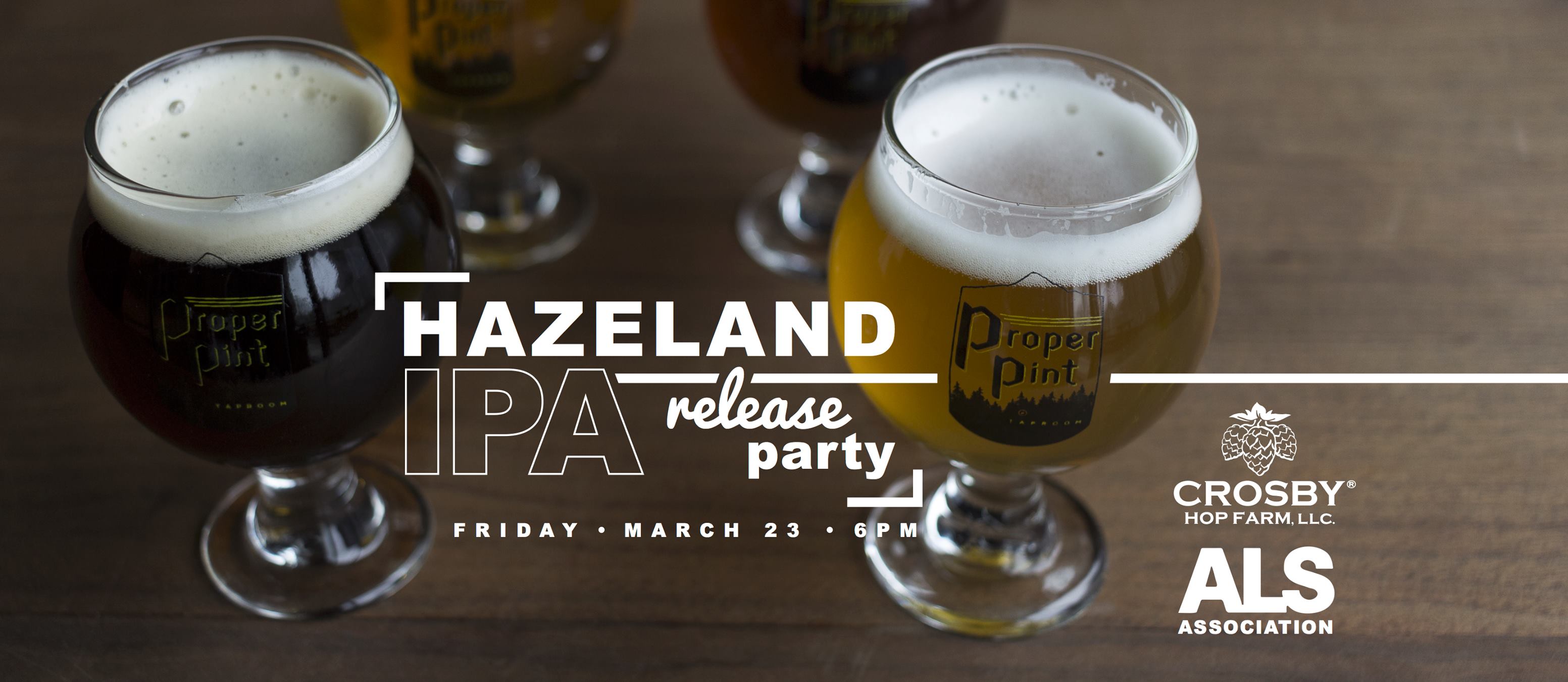 When the second season of BEERLAND premiered in early December 2017, it featured homebrewers from the Portland metro area. BEERLAND is a television show hosted by Meg Gill, co-founder of Golden Road Brewing, the first episode was filmed here in Portland. One of the featured homebrewers on this episode was Mark Keene.
Keene was the winning homebrewer on the Portland episode, the same episode that documented Gill's visit to Crosby Hop Farm. Because of this connection, Crosby Hop Farm decided to partner with Mark Keene and Labrewatory to brew a beer designed by Keene.
Late last year the Portland episode of BEERLAND was shown at Proper Pint in Portland's Woodstock neighborhood. During this screening of this television show that is funded by Anheuser-Busch InBev, Zak Schroerlucke, marketing specialist at Crosby Hop Farm, and Keene quickly became friends. The two shared stories from filming and reminisced on the craft beer scene both locally and abroad. Jeb Hollabaugh, head brewer at Labrewatory was also in attendance and a new trio of friends were formed.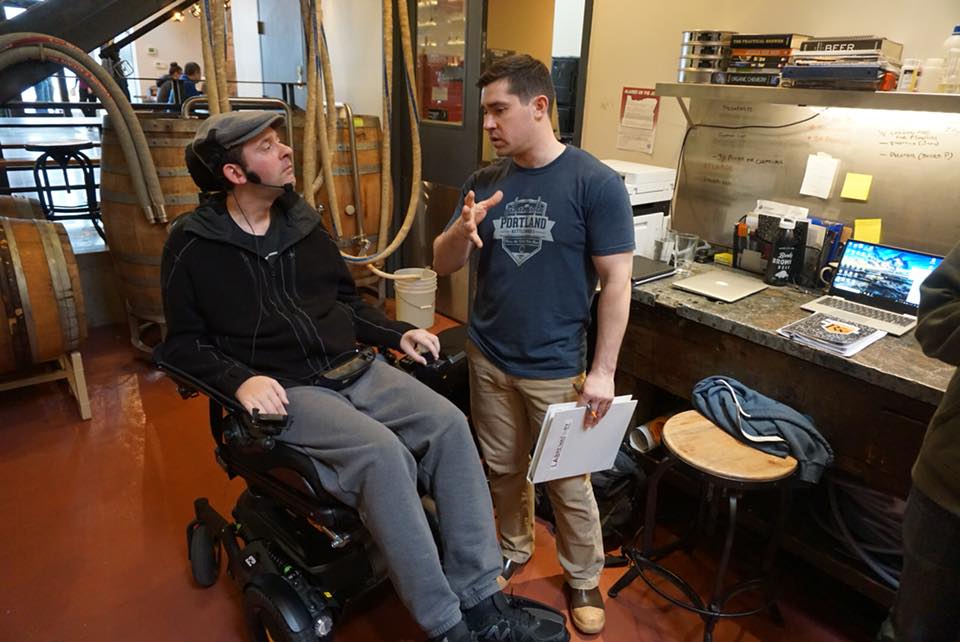 With Keene, Schroerlucke, and Hollabaugh on board, the trio decided to brew a New England-style Hazy IPA, appropriately named HAZELAND. Crosby Hop Farm donated El Dorado and Idaho 7 hops and Hop Hash for the beer. Labrewatory offered its services and equipment to brew Keene's recipes on Labrewatory's 5-barrel production brewhouse.
Read More: BEERLAND Season Two – An Interview With Meg Gill

Read More: Interview with BEERLAND Season Two Winners – Michael Flinn & Jonathan Billings
Keene's brewing style is unique as he is diagnosed with ALS and dictates his ideas, recipe, and methods to his brewing partners who follow his directions in every step of the brewing process. His inspirational story led to the idea of brewing his recipe on a production scale and donating a portion of profits to the ALS Association.
On Friday, March 23rd from 6:00-11:00pm, Proper Pint will host the HAZELAND Launch Party. In attendance will be Mark Keene, Zak Schroerlucke, and Jeb Hollanbaugh. All three will speak and discuss this beer at 8:00pm.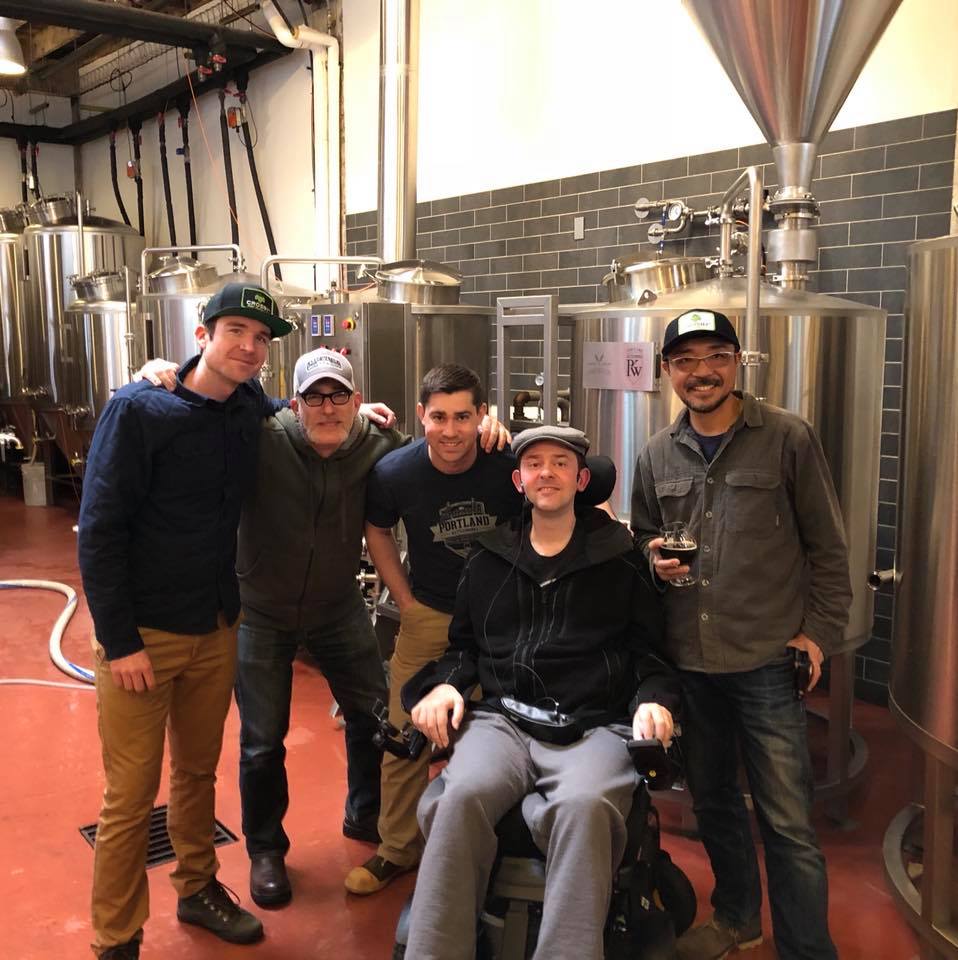 HAZELAND Hazy IPA Stats:
Style: Hazy IPA
Hops: El Dorado, El Dorado Hop Hash, Idaho 7, Idaho 7 Hop Hash
Malt: Golden Promise, Flaked Rye, Acidulated Malt
ABV: 5.6%
Best of all 50% of the proceeds from pints sold at the Proper Pint will be going to The ALS Association Oregon and SW Washington Chapter.
HAZELAND is also on tap at Labrewatory, located at 670 N Russell St, Portland, OR 97227, where $1 from each pint sold will be donated to the ALS Association.
Proper Pint
5965 SE 52nd Ave.
Portland, OR 97206