Homebrew Con 2018 Portland – Registration Opens On March 6th
|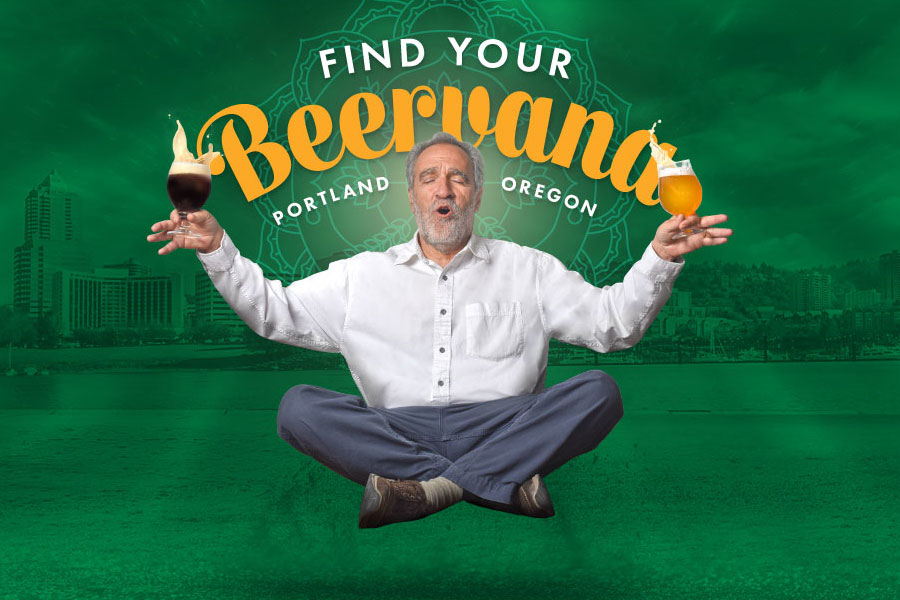 Back in 1998 the American Homebrewers Association (AHA) choose the up and coming "microbrew" city of Portland as its host city for its annual conference. Now twenty years later our great city, known as Beervana, will be up for the challenge to show off our strong craft beer culture, as Portland will host the Homebrew Con 2018. This year's homebrews conference will be held at the Oregon Convention Center from June 28-30, 2018.
The 40th annual Homebrew Con will kick off when Charlie Papazian, the Godfather of Hombrewing, will deliver the Keynote Address on the Thursday evening. Papazian co-founded the AHA along with Charlie Matzen back in 1978 in Boulder, CO. On January 23, 2019, also his 70th birthday, Papazian will make his retirement from the Brewers Association after spending 40 years of his life spreading the gospel of brewing.
Read more from Charlie Papazian and his welcome letter to the 1998 conference – "All Aboard the Homebrew Express"
Registration opens for American Homebrewers Association members on Tuesday, March 6, 2018. Don't delay as early bird pricing ends on April 19, 2018. Register here: https://www.homebrewcon.org/register/
For Homebrew Con 2018, the AHA has lined up over 90 speakers from all facets of brewing that will be part of 60 different seminars. Here's a list of the 2018 speakers.
Jeff Alworth – Beervana Blog
Steve Bader – Bader Beer & Wine Supply
Megan Baker – Samuel Adams
Drew Beechum – Experimental Brewing
Jen Blair – Craft Maltsters Guild
Adam Boyd – Inland Brewers Unite
Doug Brown – QUAFF (Qualify Ale and Fermentation Fraternity)
Martin Brungard – Foam Blowers of Indiana
Bruce Buerger – Beer Barons of Milwaukee / BJCP
Sean Burke – Von Ebert Brewing Co
Mark Carlson
Jess Caudil – Imperial Yeast
Debbie Cerda
Austin Zealots
Josh Cihak
Denny Conn – Experimental Brewing
James Czar – Bloatarian Brewing League
Sachin "Chino" Darji – Nordeast Brewers Alliance
Matt Del Fiacco – Brülosophy
Jay DeLong
Maitreya Dunham – University of Washington
Ben Edmunds – Breakside Brewery
Ben Edwards – South Sound Suds Society
Lorena Evans – Homebrewtalk.com
Pat Fahey – Cicerone Certification Program
Michael Ferrari
Steve Fletty – Saint Paul Homebrewers Club
Jamie Floyd – Ninkasi Brewing Company
Dustin Ford – Samuel Adams
Dr. Douglas Gladue – Maniacal Association of Shoreline Homebrewers
Jennifer Glanville – Samuel Adams
Jay Goodwin – The Rare Barrel
Diane Griffin – Umpqua Valley Brewers Guild
Ken Grossman – Sierra Nevada Brewing Company
Kiley Gwynn – Cascade Brewers Society
Shilpi Halemane – Brewers Of The Gorge / Logsdon Farmhouse Ales
Robert Hall
Brian Haslip – Oregon Brew Crew
Ted Hausotter – Hop Heaven/Good Libations
Chris Horton – Fercott Fermentables
Chris Hotz – Ballast Point Brewing / QUAFF
James Howat – Black Project Spontaneous & Wild Ales
Tedd Huffman – Cascadia Brewers Alliance
Aaron Hyde – Briess Malt & Ingredients Co.
Jennifer Indicott – Fercott Fermentables
Bill Jimerson – Final Gravity Homebrew Supply
Galen Johnson – Final Gravity of Atlanta
Annie Johnson – North Seattle Homebrewers/PicoBrew
Jake Keeler – Brewers Supply Group
Robert Keifer
Rodney Kibzey – Oregon Brew Crew
David Logsdon – Logsdon Farm Brewery
Ben Love – Gigantic Brewing Company
Eric Lowe – Meridian Hive Meadery
Dr. Kevin McCabe – Full Sail Brewing
Scott McCormick – Stout Tanks and Kettles
Nicholas McCoy – Draft Punk
Jeff Mello – Bootleg Biology
Dennis Mitchell – Arizona Society of Homebrewers
Mike Paladino – Stout Tanks and Kettles
John Palmer – Crown of the Valley
Megan Parisi – Samuel Adams
Steve Parr – American Homebrewers Association
Cassie Poirier – Briess Malt & Ingredients Co.
Fr. Jeff Poirot – Draft Punk
Chadwick Powers – Narrow Path Brewing
Justin Revelstoke – Bellingham Homebrewers Guild
Ron Rivers – Love2brew Homebrew Supply
Adam Robbings – Reuben's Brews
Trevor Rogers – de Garde Brewing
Jason Romano – Lake Anne Brew House
Travis Rupp – Avery Brewing Company/University of Colorado Boulder
Susan Ruud – Prairie Rose Meadery
Carl Sakari – Cascade Brewers Society
Anthony Salazar – University of Washington
Bill Schneller – Oregon Brew Crew
Justin Scholl – Samuel Adams
Marshall Schott – Brülosophy
Dr. Brad Smith – BeerSmith LLC
Gregory Snow – Narrow Path Brewing
Curt Stock – Saint Paul Homebrewers Club
Gordon Strong – Beer Judge Certification Program
Averie Swanson – Jester King Brewery
Peter Symons – Extra Special Brewers (Sydney)
Jennifer Talley – Auburn Alehouse
Mark Tanner
Kara Taylor – White Labs
Dr. Bart Watson – Brewers Association
John Watt – Stout Tanks and Kettles
Chrissie Manion Zaerpoor – Kookoolan Farms
Jamil Zainasheff – Heretic Brewing Company
Nick Zeigler – YCH Hops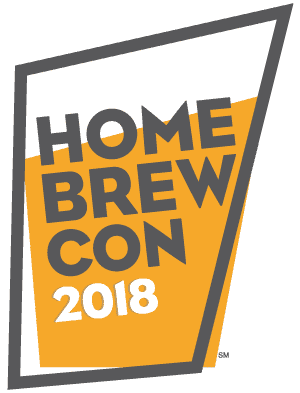 Oregon Convention Center
777 NE Martin Luther King Jr Blvd
Portland, OR 97232