Hopsteiner Suggests The Two Perfect Hops For New England IPA
|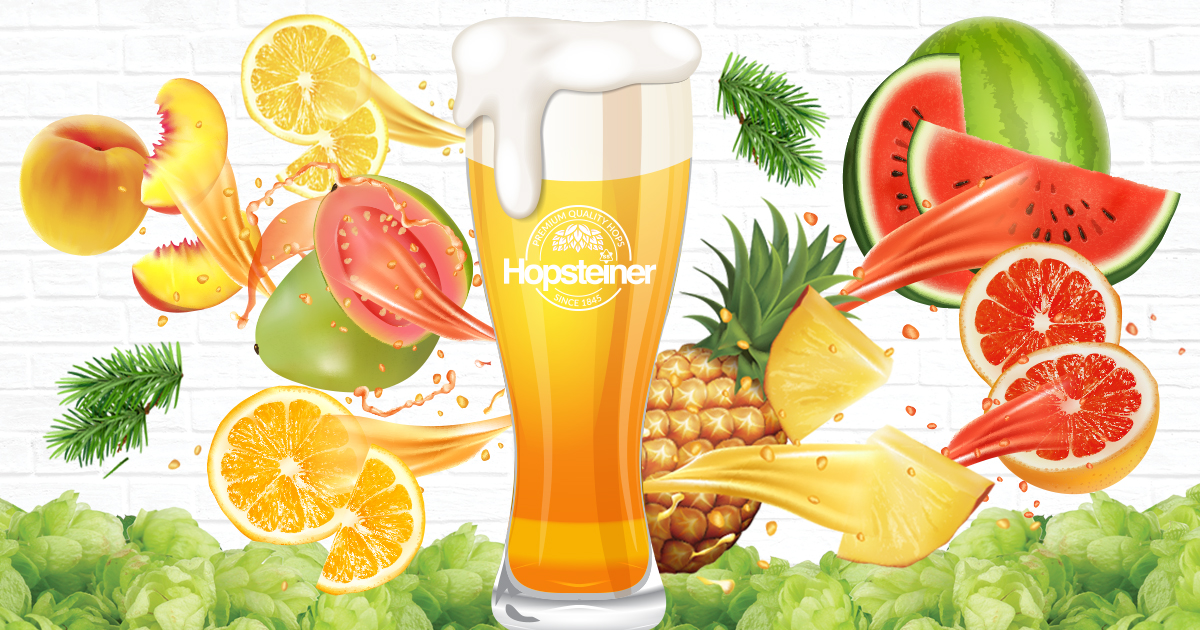 When it comes to brewing a New England IPA (NEIPA) hop selection is a very important part. To achieve the desired tropical fruit and citrus forward juicy mouthfeel, Hopsteiner has a few suggested hop pairings to make this trendy style one that will impress. And since the Brewers Association recently created three new "Hazy" categories in their 2018 Beer Style Guidelines, it's a style that will be around for some time.
The two hops that Hopesteiner encourages using when brewing a NEIPA are its Denali and Lemondrop hops. Using these hops as a late addition hop in the kettle and whirlpool or used when dry hopping will bring forth an enticing aroma and flavor profile.
"Bitterness is not necessarily desired in this style of beer, so hop aroma varieties with big, bright, citrus and fruit-forward notes make for the best combinations," said Doug Wilson, Regional Sales Manager at Hopsteiner, in a statement. "Denali™ boasts enough hop oil content (5%+) to support full-bodied flavor and delivers bold, pineapple, citrus and tropical fruit aromas. Using Denali™ in combination with other unique varieties, like Lemondrop™, can help bring your next NEIPA to a whole new level."
Beyond both its Lemondro and Denali hop pairings, Hopsteiner suggest varieties such as Calypso, Eureka!, and experimental varieties known only by number (X06297, X09326, and X07270). All of these hops bring diverse opportunities to the New England IPA.