The Abbey Bar 4th Anniversary & Home Brew Contest
|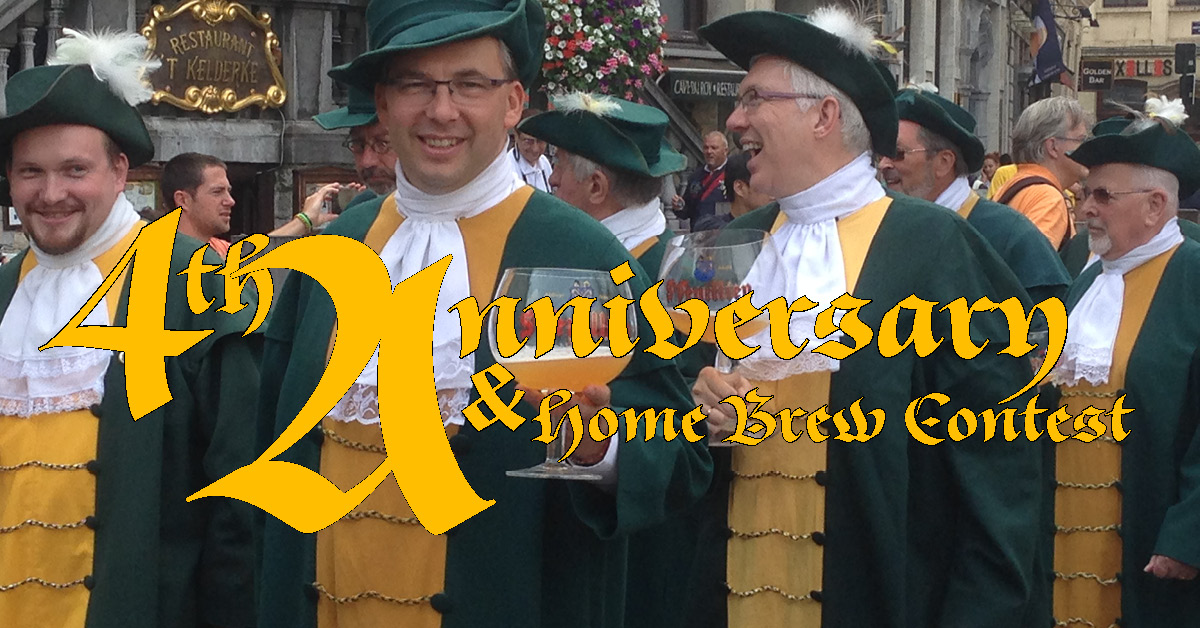 In anticipation of its forthcoming anniversary in March, The Abbey Bar & Bottle Shop seeks honmebrewers to enter its annual homebrewing contest.
On Saturday, March 10, 2018, The Abbey Bar on NW 21st Avenue will celebrate its 4th Anniversary & Home Brew Contest. Join Northwest Portland's Belgian beer bar from 3:00-Midnight for a day of celebrating four years along with honoring the area's home brewers with their top Belgian inspired beers. There will also be a bunch of swag to give away and other special treats throughout the event.
To enter the Home Brew Contest, home brewers can enter their beer in any of the Belgian beer styles. The Abbey Bar's panel of judges will determine the winning home brewers, along with a People's Choice award. The winners in each category will receive a $100 gift certificate and bragging rights for one year.
Here is what The Abbey Bar will need for home brew entries. Email your name, email address, contact phone and which beer style(s) you will be submitting for to abbeybarpdx@gmail.com by Wednesday March 7, 2018.
Submit four 12-oz bottles or two 22-oz bottles of beer for each category you enter no later than Friday, March 9, 2018. Your name, contact info and beer style must be taped (or some other secure method–do not merely rubber band a label to the bottle please) to each bottle submitted.
The People's Choice voting will start at 3:00pm and continue while supplies last.
The Abbey Bar & Bottle Shop
716 NW 21st Ave.
Portland, OR 97209