Three Years In, Public Coast Brewing Continues To Evolve on the Oregon Coast
|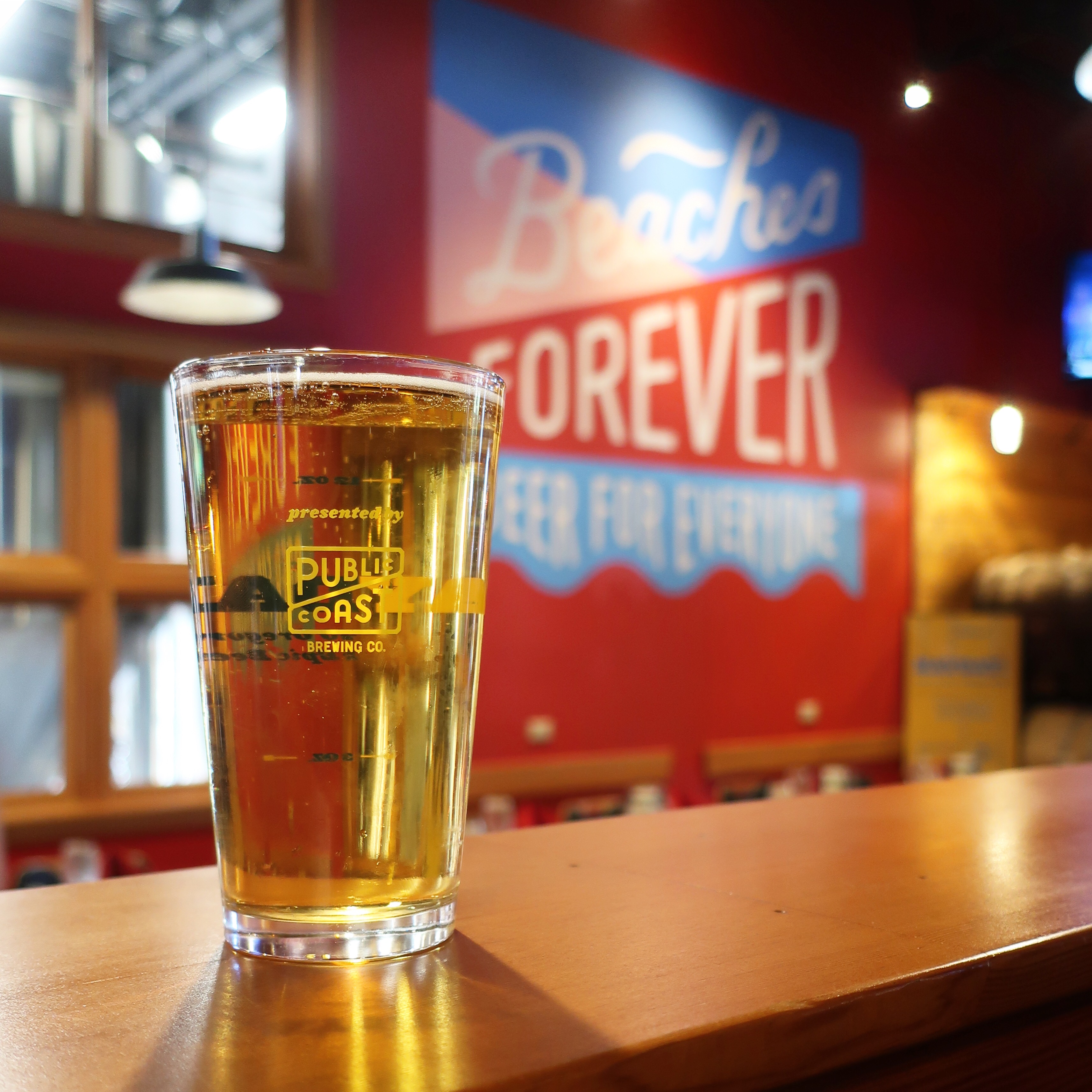 Approaching its third anniversary, Public Coast Brewing has been making waves out along the Oregon Coast in the tourist town of Cannon Beach. During its three short years, led by head brewer Will Leroux, the brewery has continued to improve on its quality beer output, including winning a Gold Award at the 2018 World Beer Cup for its 67' Blonde Ale.
Public Coast Brewing pays tribute to the Oregon Beach Bill that made all of our state's beaches publicly owned. The bill was signed into law on July 6, 1967 by Tom McCall, Republican Oregon Governor from 1967-1975, and today we get to take in the majestic views anytime you desire.
Owned by Martin North, a hospitality group that includes Surfsand Resort, Stephanie Inn, Stephanie Inn Dining Room, and Wayfarer Restaurant, the brewery operation has been a longtime dream of Ryan Snyder. And he found the perfect spot for the brewery, on the edge of the downtown located at 264 E 3rd St. with its own parking lot.
Prior to moving to Cannon Beach, Snyder spent time in Las Vegas working at Holy Cow Brewing, now known as Big Dog's Brewing. This is where he caught the craft brewing bug and dreamed about opening his own brewery someday. Then in 1994 he made his way to Cannon Beach.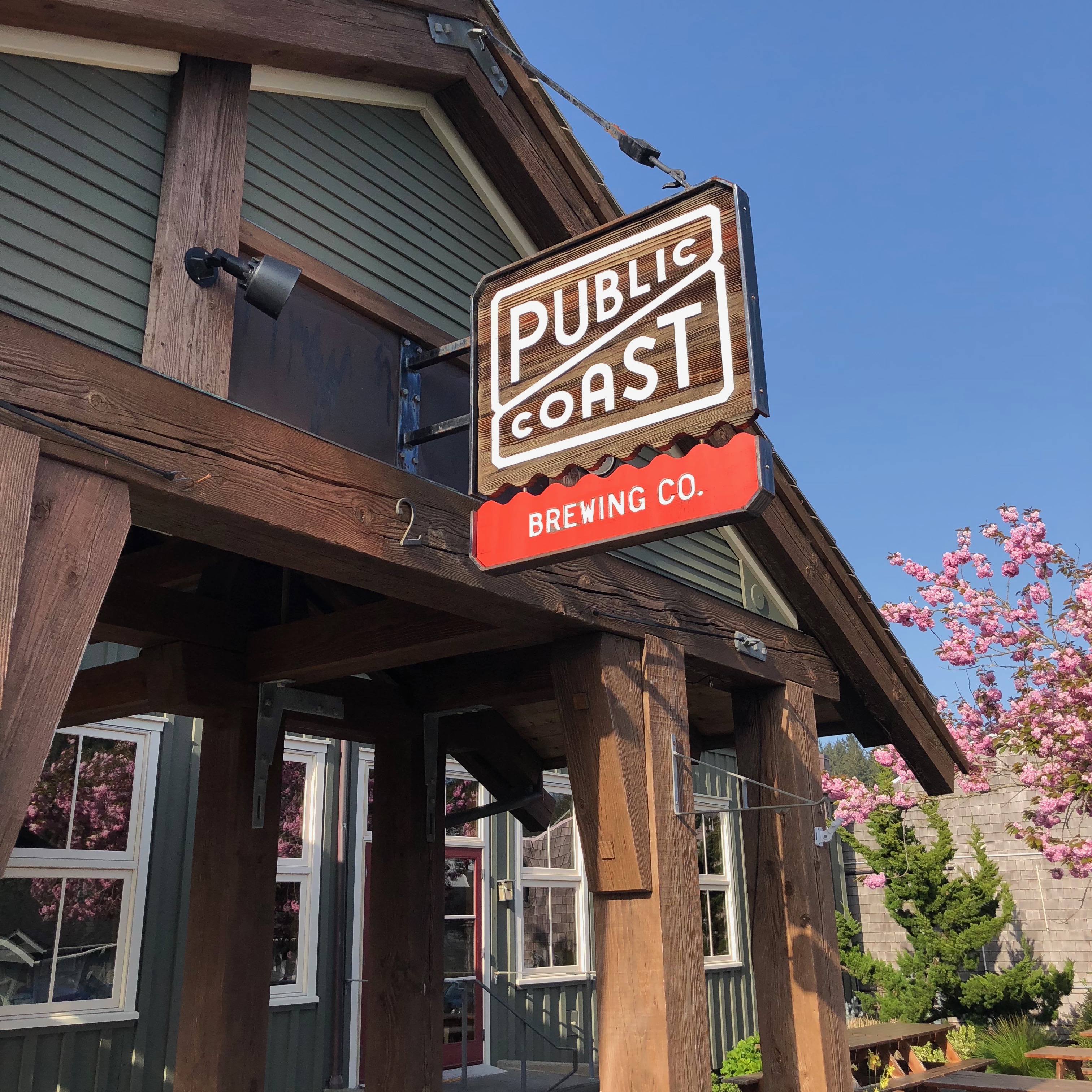 Years later the first project Snyder worked on with his father-in-law at Martin North was to buildout the Lumberyard Restaurant. After being in operation for about three years, the decision to convert this restaurant into a brew pub was made and Public Coast Brewing opened in May 2016.
But with opening a brewery Snyder knew he would need some additional advice and he consulted with Fred Bowman, one of the co-founders of Portland Brewing that dates back to 1986. Bowman assisted in the initial recipe development and logistics on the operations of a brewery.
Snyder also needed to find a brewer for to operate the new 10-barrel JVNW brewhouse that was on order. Here he turned to his Corporate Head Chef Will Leroux. For the past 15 or so years Leroux oversaw all three restaurants under the Martin North umbrella.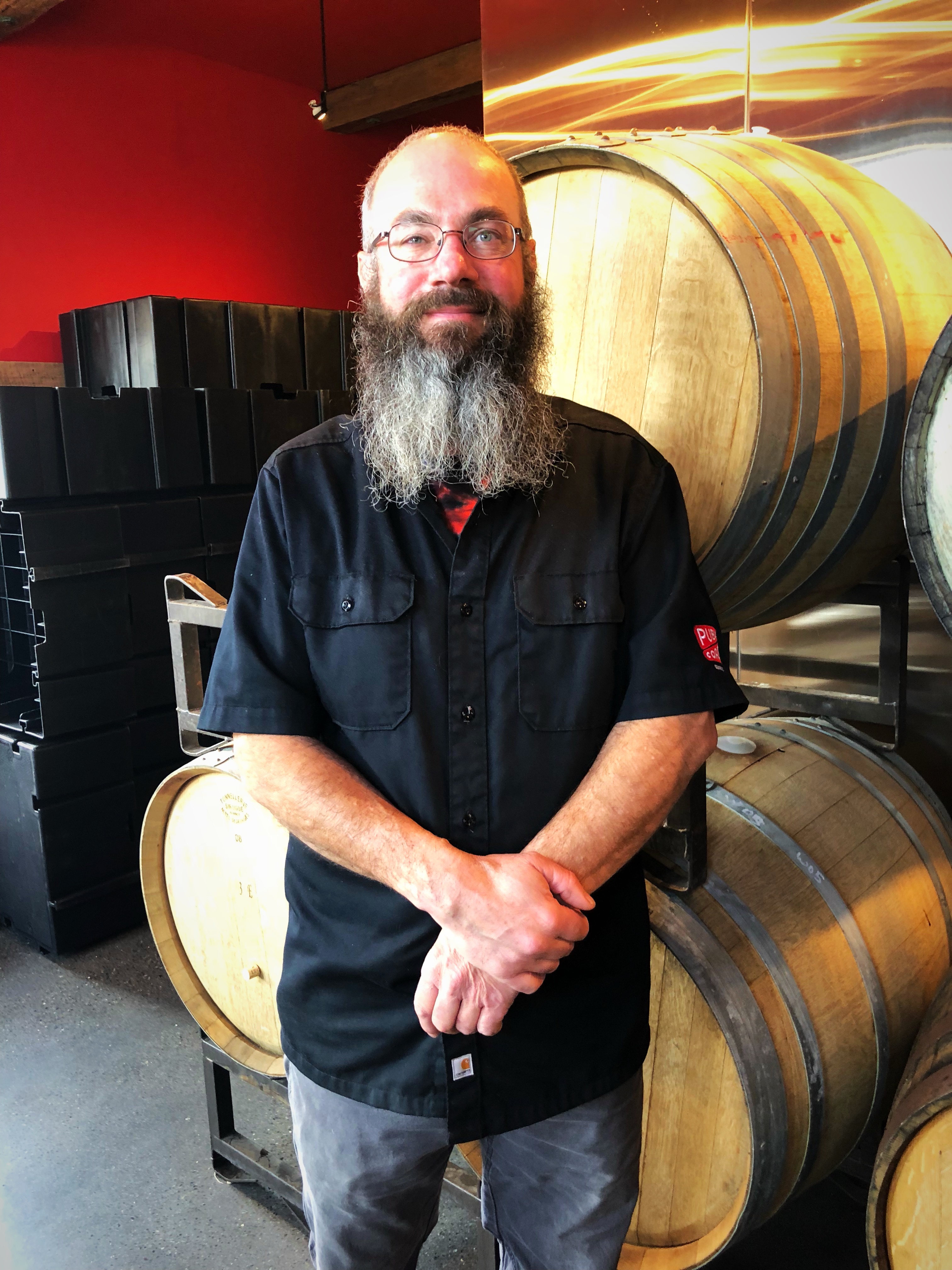 Leroux had no professional brewing experience nor any homebrewing experience. "He thought I was crazy," said Snyder when he approached Leroux to be his brewer. What he did have was a knack for creating flavor profiles. As Leroux said, "I understand flavors."
In these three short years Leroux's brewing skills have improved and the brewery offers up an exciting lineup of beer. Leroux, along with his assistant brewer Ben Christianson provide a lineup of year-round beers that are complimented by many rotating one offs and seasonal beers.
"Each one of these beers are like my kids," said Leroux. And the beer that he's most proud of is his 67' Blonde Ale that took home the gold at the 2018 World Beer Cup.
Inside at Public Coast Brewing, the brewery features 14 beers on tap. On occasion there may be a guest beer taking over a tap or two based on the output of the 10-barrel brewhouse. As we approach the touristy summer season at the coast, the beer at Public Coast will be turning over more frequently that allows Leroux and Christianson to experiment a bit more on rotating beers while keeping its popular and tasty 67' Blonde flowing.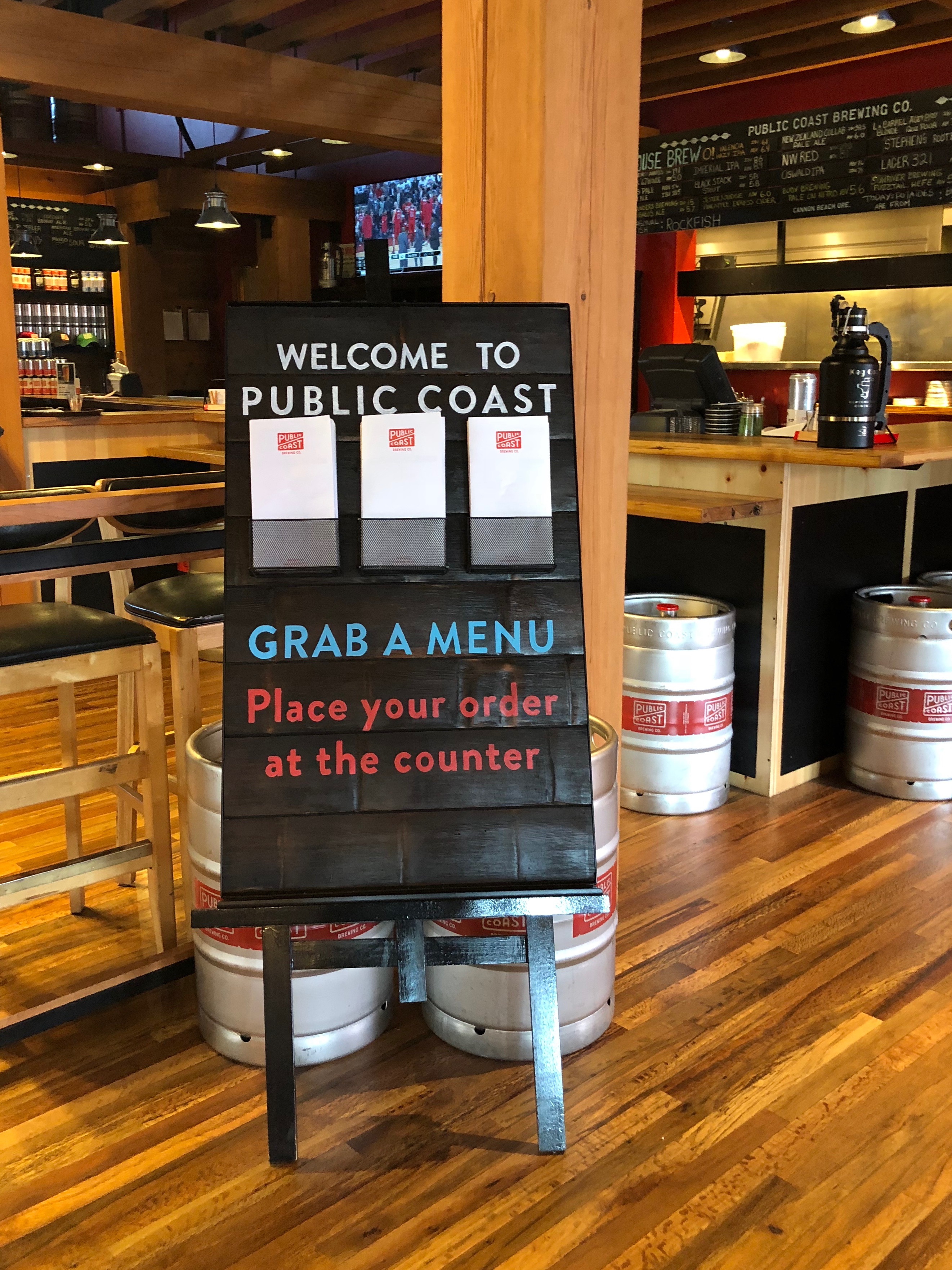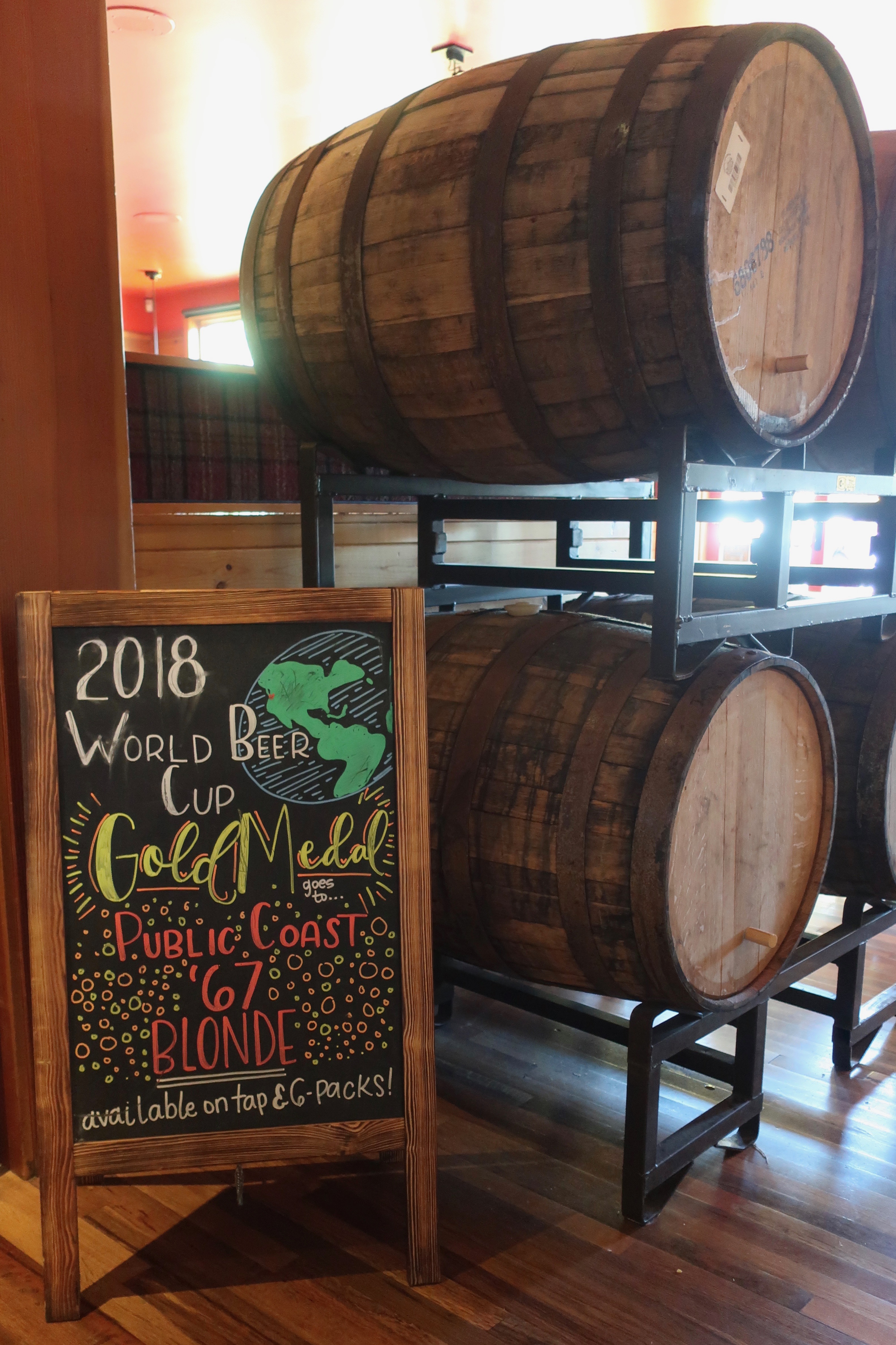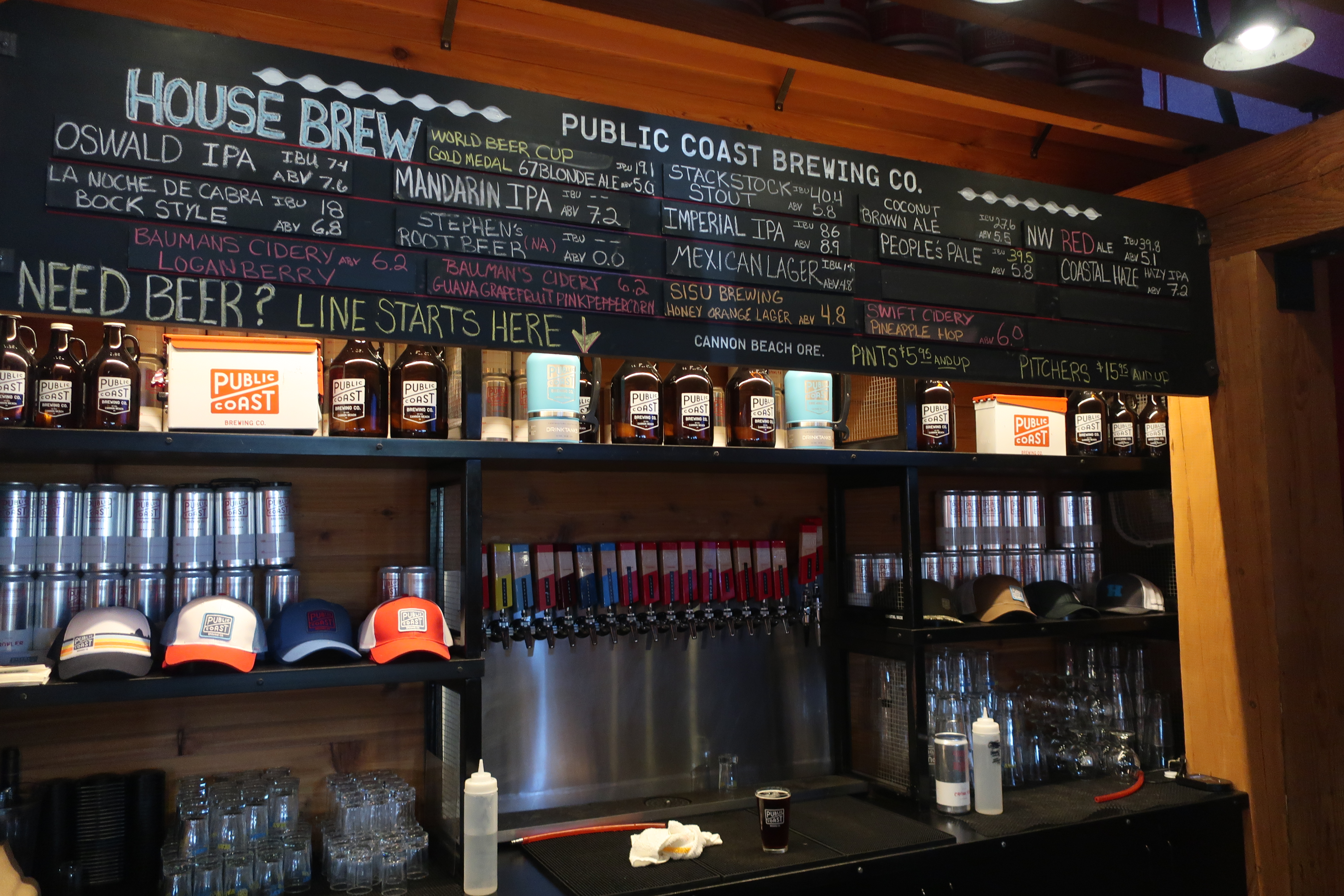 The house brewed beer is complimented by a full food menu with spacious indoor seating and outdoor seating on its front patio where you can watch people roll into town. Inside there are a few televisions that allows for some viewing of your favorite sports while sipping on a house brewed beer. And if you want to take some beer to go, Public Coast offers both 32oz Crowlers and Growler fills.
When it comes to food, the brewery like others sends its spent grain to a local farmer. In doing so, the brewery indirectly assists in the raising of the livestock at Russel Family Farms. Brian Russel picks up spent grain from the brewery to feed his hogs. In return these hogs are used in dishes prepared by Executive Chef Josh Archibald.
The pairing of its beers with food is an important one to Snyder. "I love to celebrate the culinary experience," Snyder recently told us. So much that his company recently purchased a farm outside of Banks, Oregon at 22330 NW Fisher Road. The land once belonged to former local celebrity, Ramblin' Rod and now offers 3,000 linear feet along Highway 26.
Being rebranded as Public Coast Farm, this new arsenal in Snyder's playbook will allow for fresh fruit and vegetables for both his brewery and restaurants. The farm is also raising bees in 100 hives. In the next 30 days the farm will be harvesting approximately 50,000 pounds of fresh blueberries. These blueberries will be added to a batch of its award winning '67 Blonde Ale.
The property will also be used further on down the road as the brewery's Portland distribution hub and as a tasting room. Snyder said he'd like this to happen in the next year or so.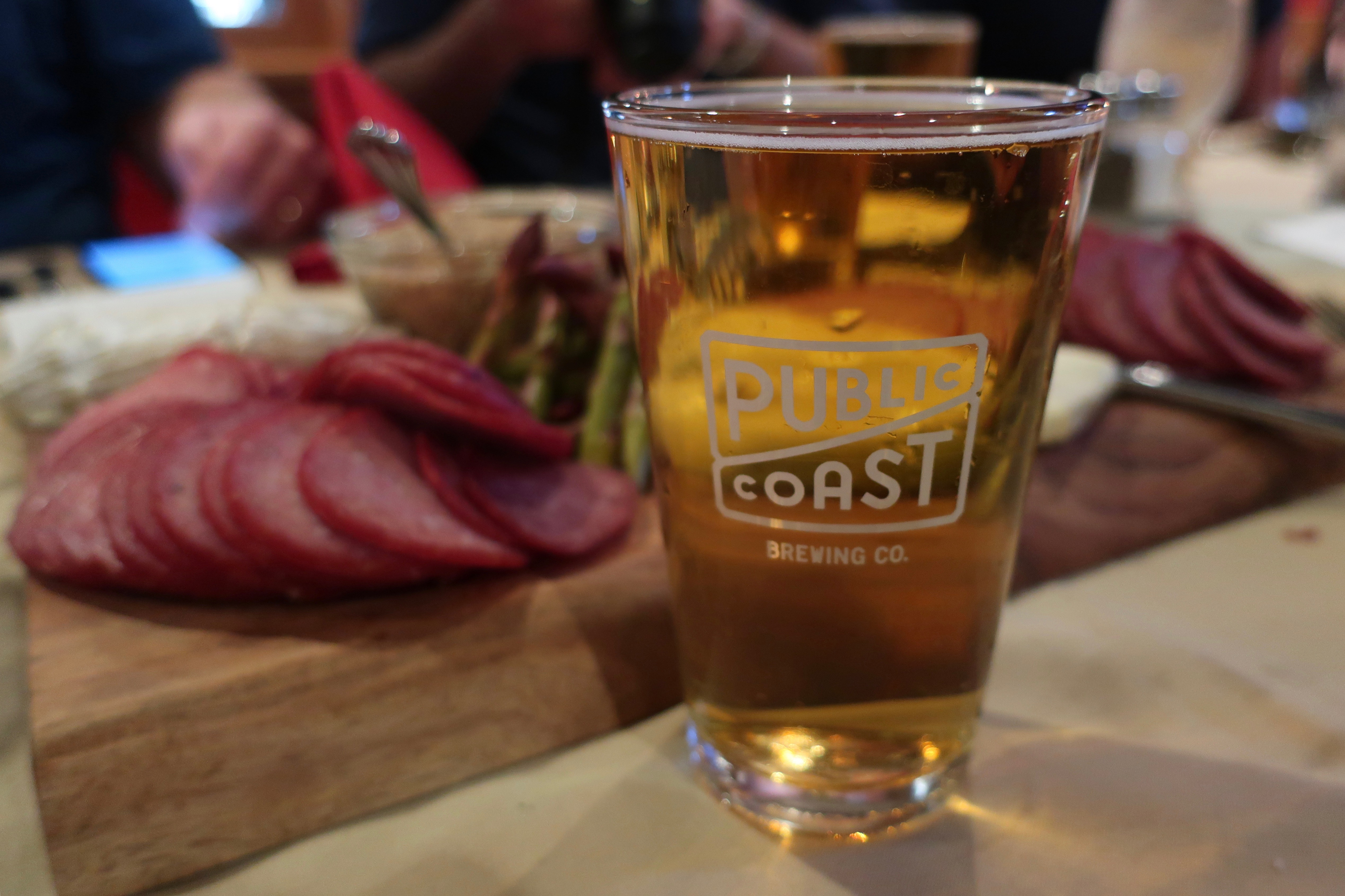 Public Coast Brewing will host its 3-Year Birthday on Saturday, June 1, 2019 with a daylong celebration at its brewery. The anniversary celebration begins at 11:00am with a 5K Fun Run put on by the Oregon Brewery Running Series. Registration for the 5K Fun Run can be made HERE. There will also be live music all day long with Eric John Kaiser, Bar-K Buckaroos, UMPHY, and Adams and Costello. Also mark your calendars for 2019 Hayday, a festival that brings together music and beer to Cannon Beach on Saturday August 24th.
A perfect destination for a day trip to the Oregon Coast is Public Coast Brewing. If you're looking for a couple days of relaxation, the Surfsand Resort offers up scenic views of Haystack Rock and beach access. Plus, the Surfsand offers shuttle service to Public Coast Brewing. While in Cannon Beach you can also visit Bill's Tavern and Brewhouse, Pelican Brewing, Cannon Beach Distilling and the uniquely named taproom and hardware store, Brew and Screw.
Public Coast Brewing is open from Noon-9:00pm from Thursday through Monday. Happy Hour is offered daily from 4:00-6:00pm with $1 off pints $3 off pitchers $3 off 64oz growlers. The brewery continually hosts live music every Saturday from 7:00-9:00pm and other events that can always be found by its updated Events Calendar.
Here are additional photos from our recent trip to Public Coast Brewing earlier this month.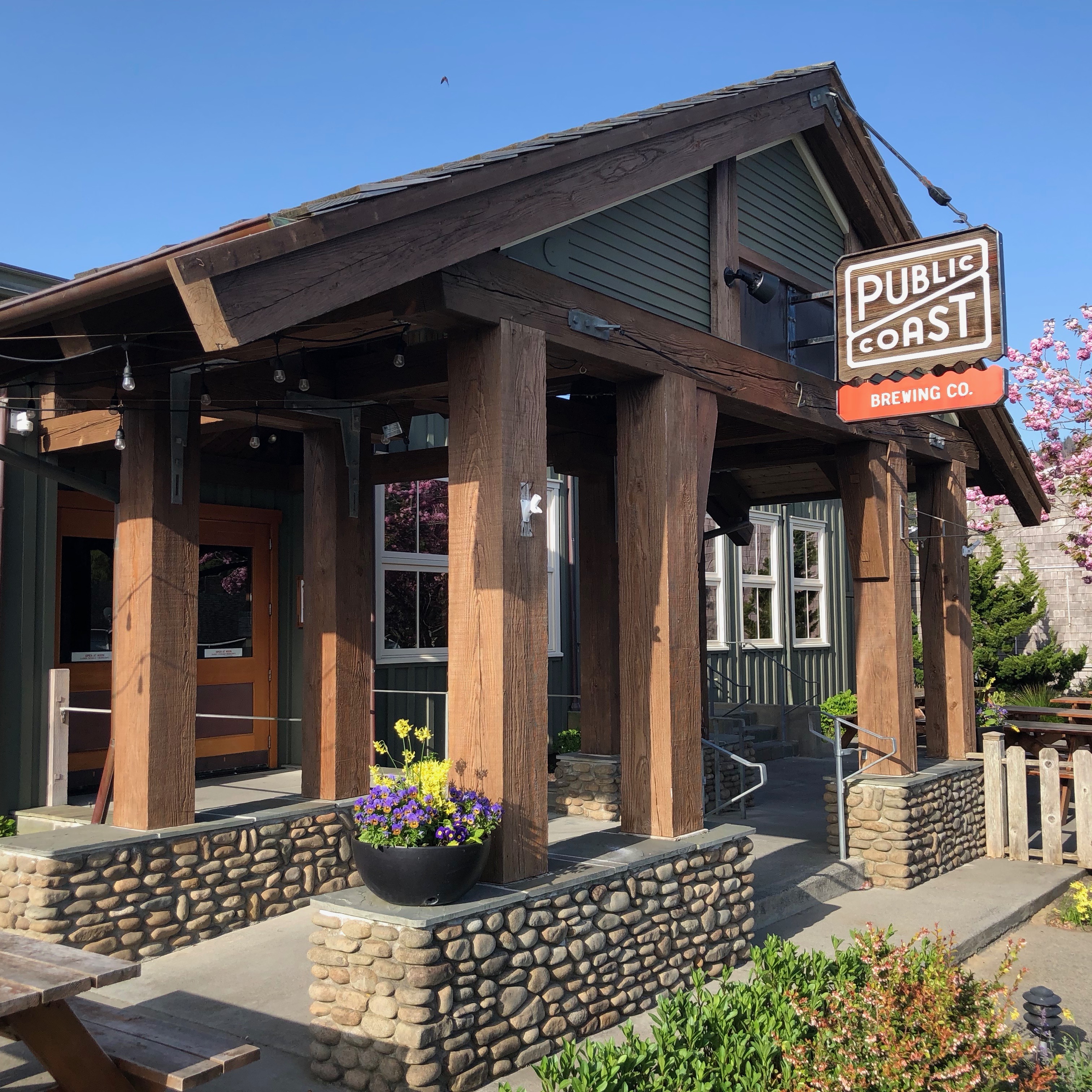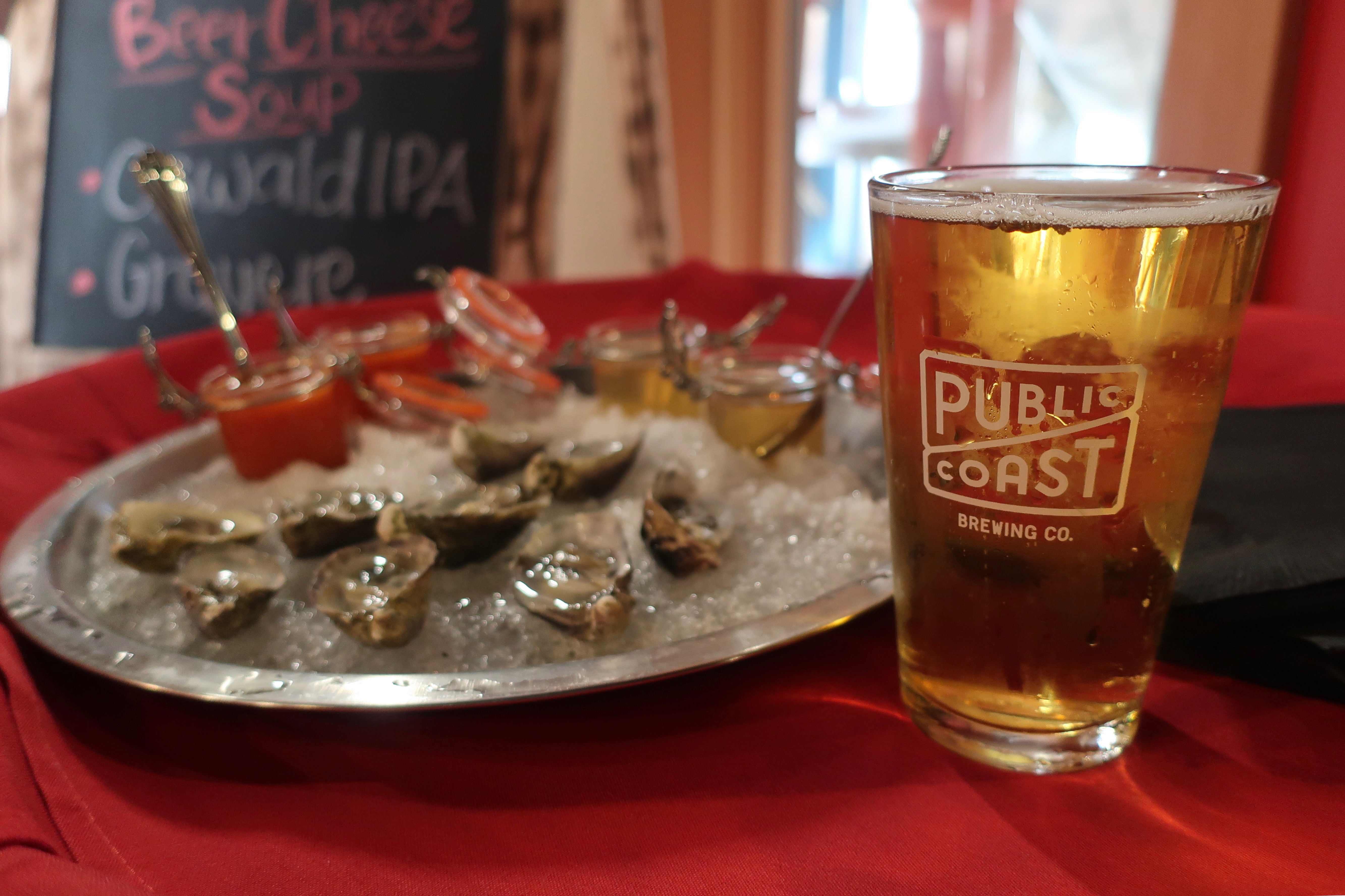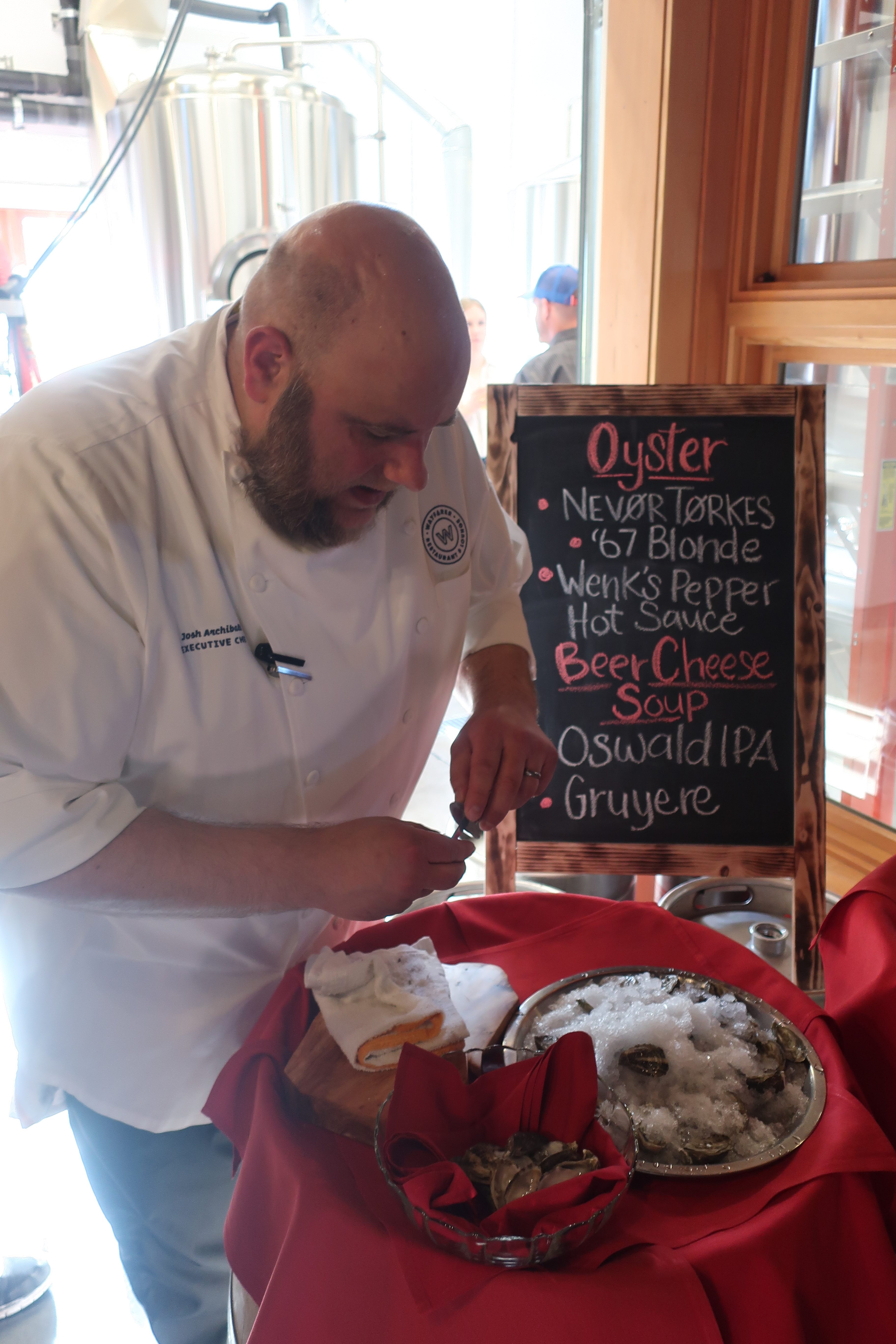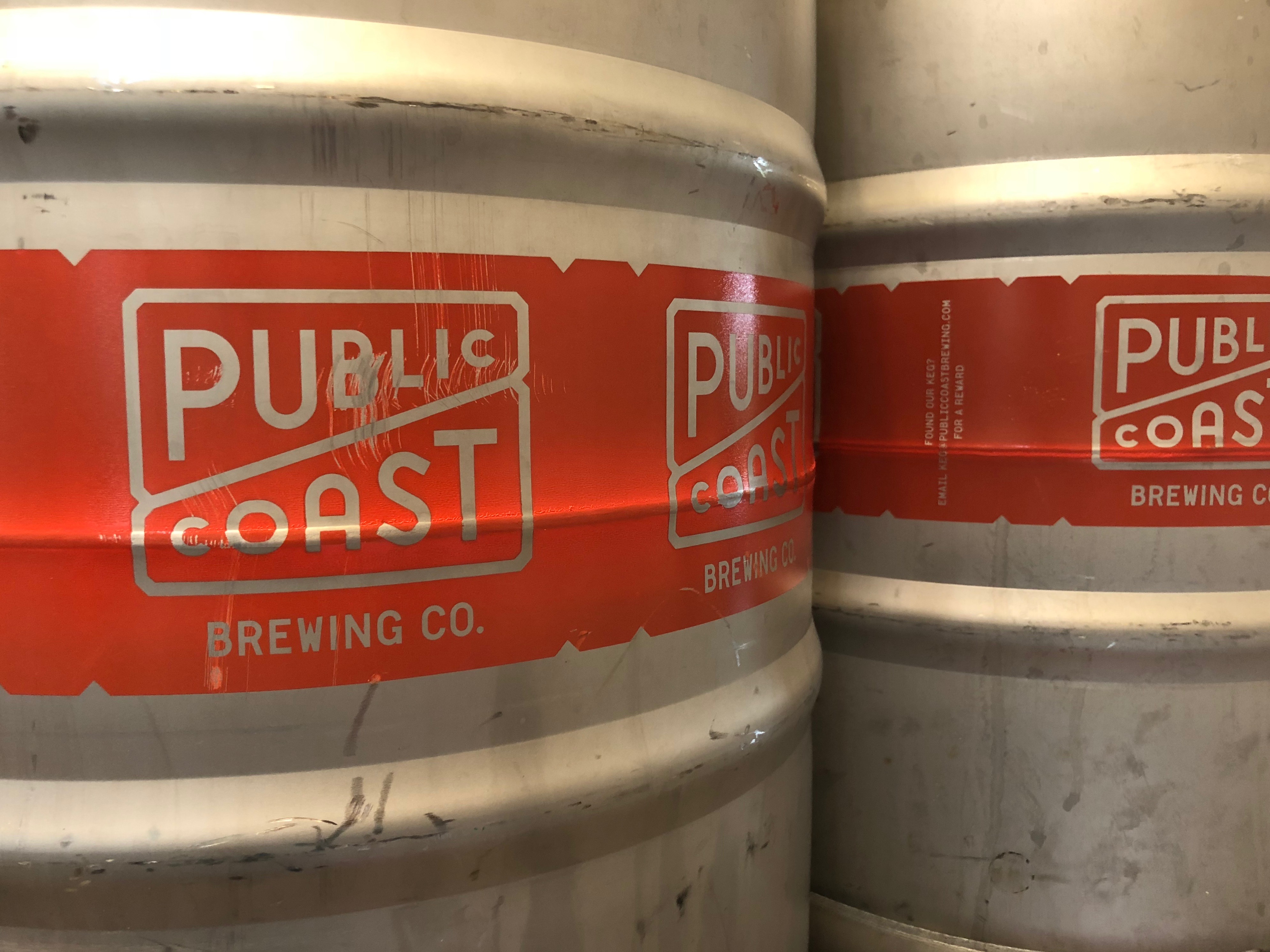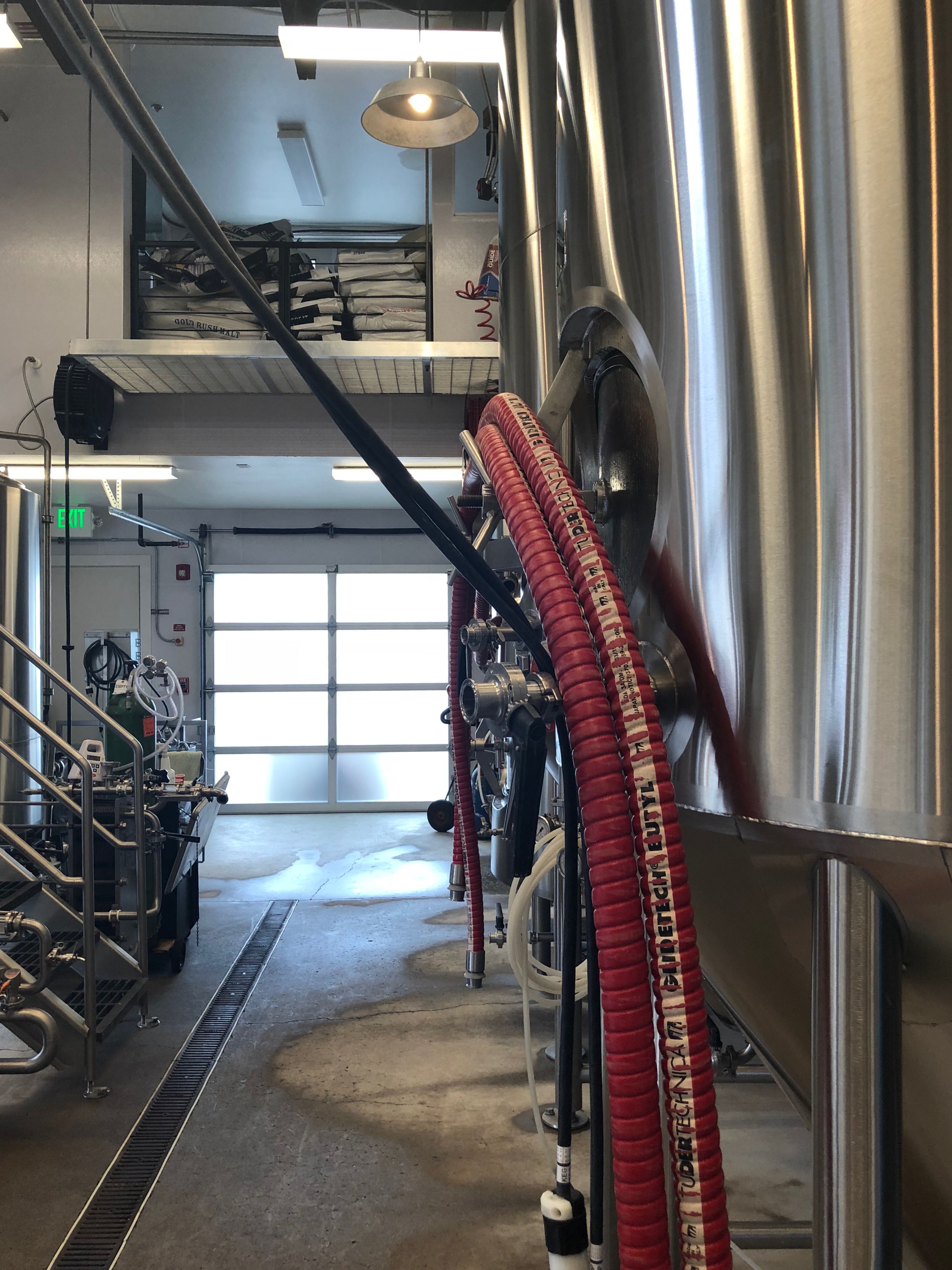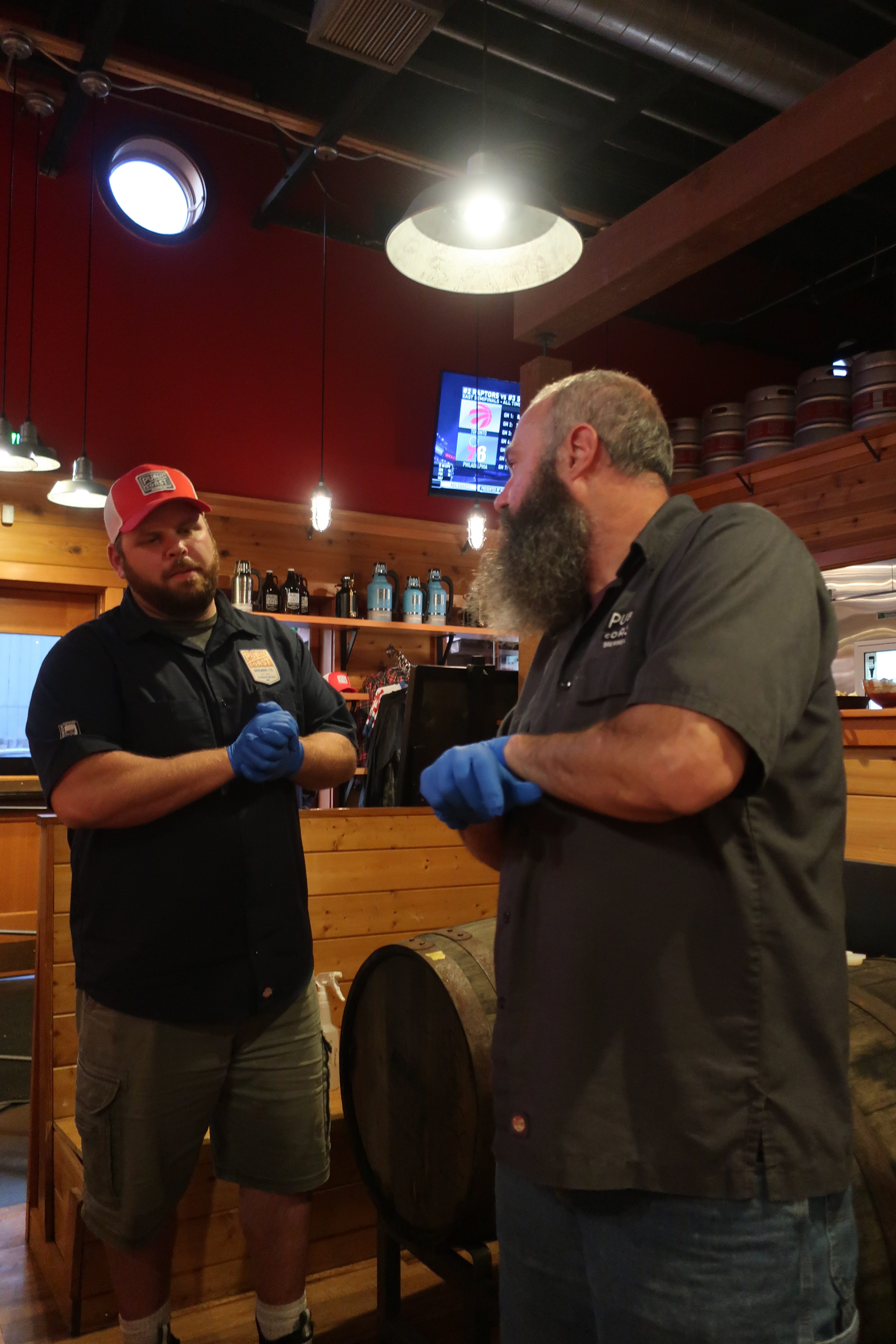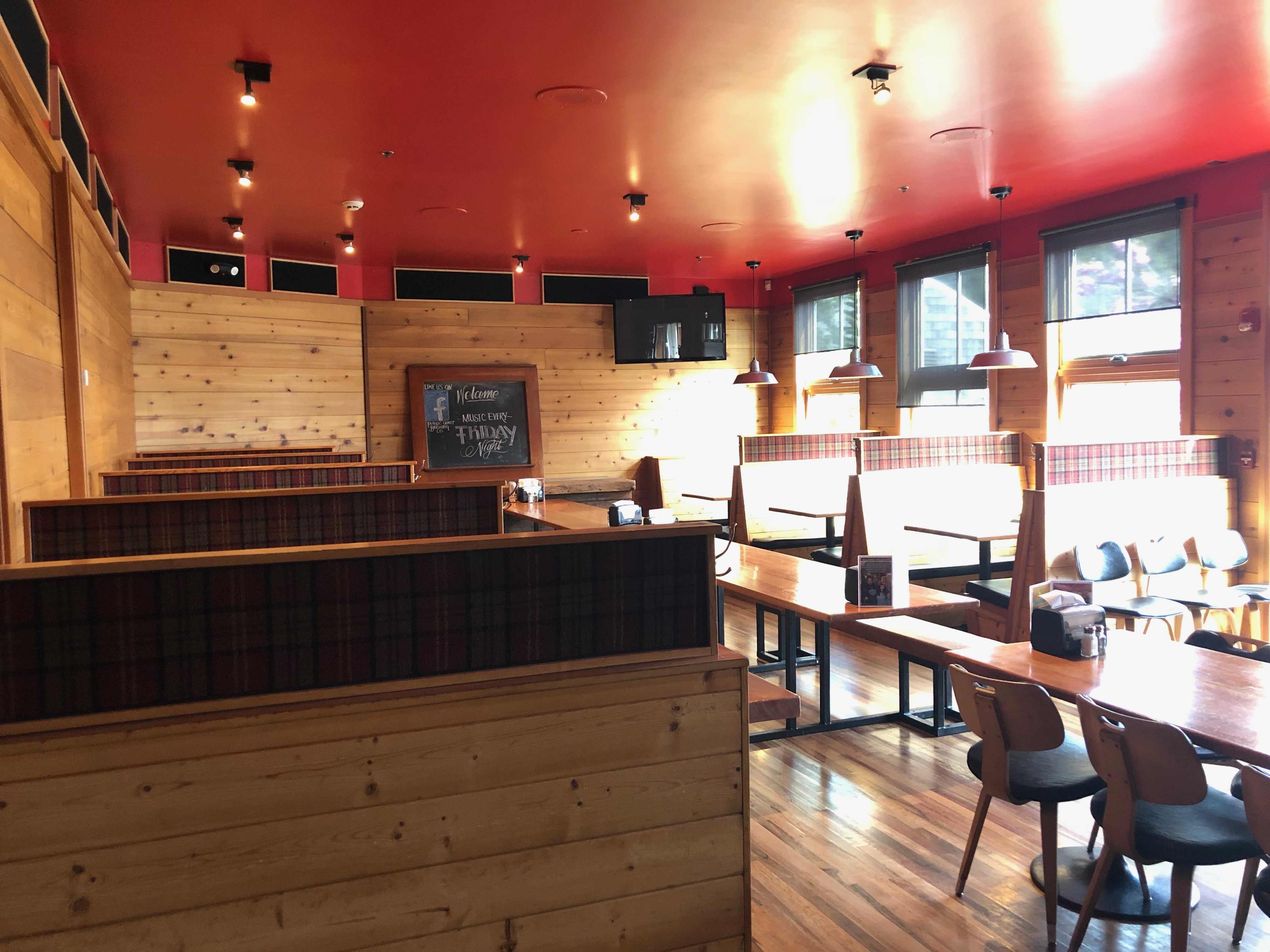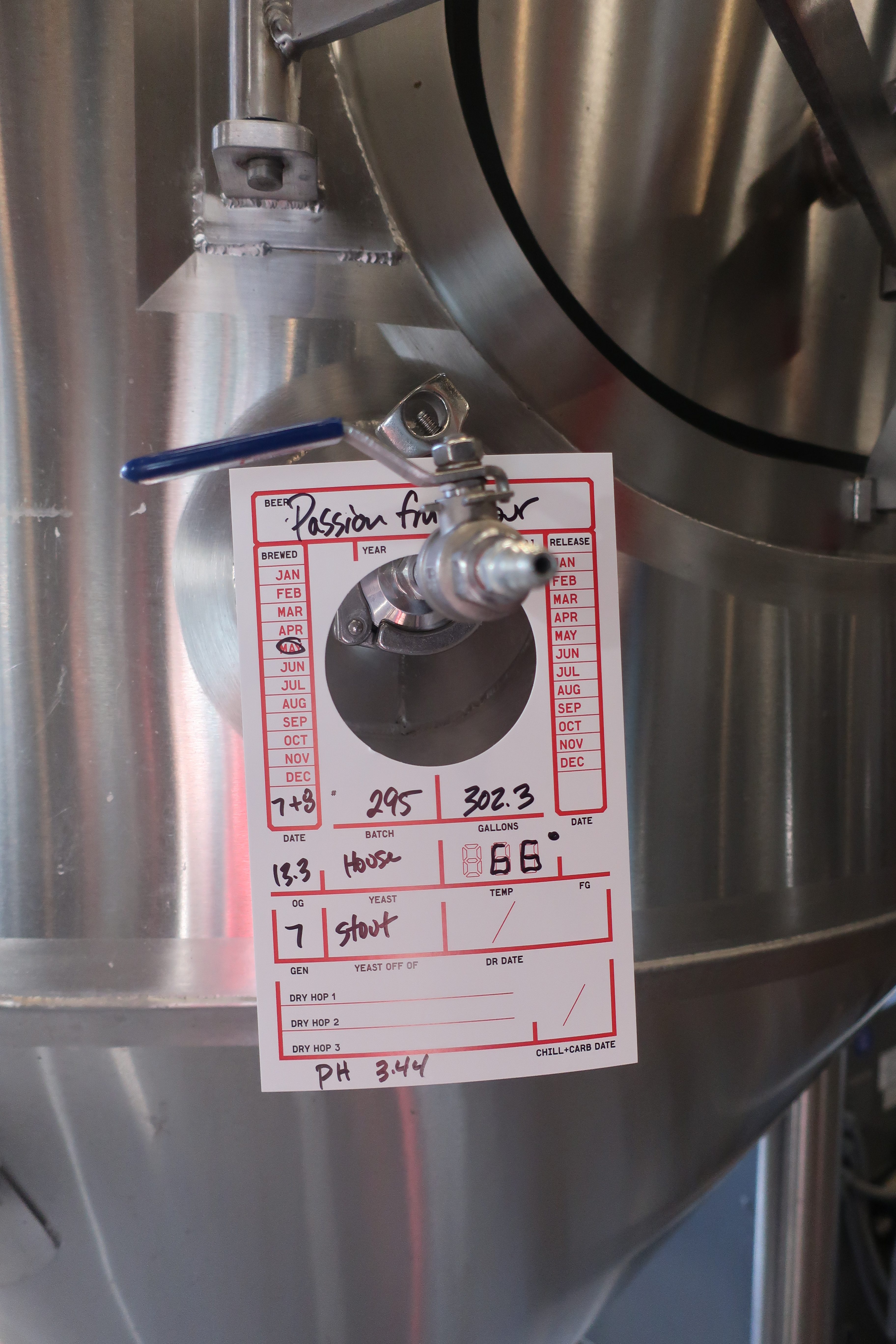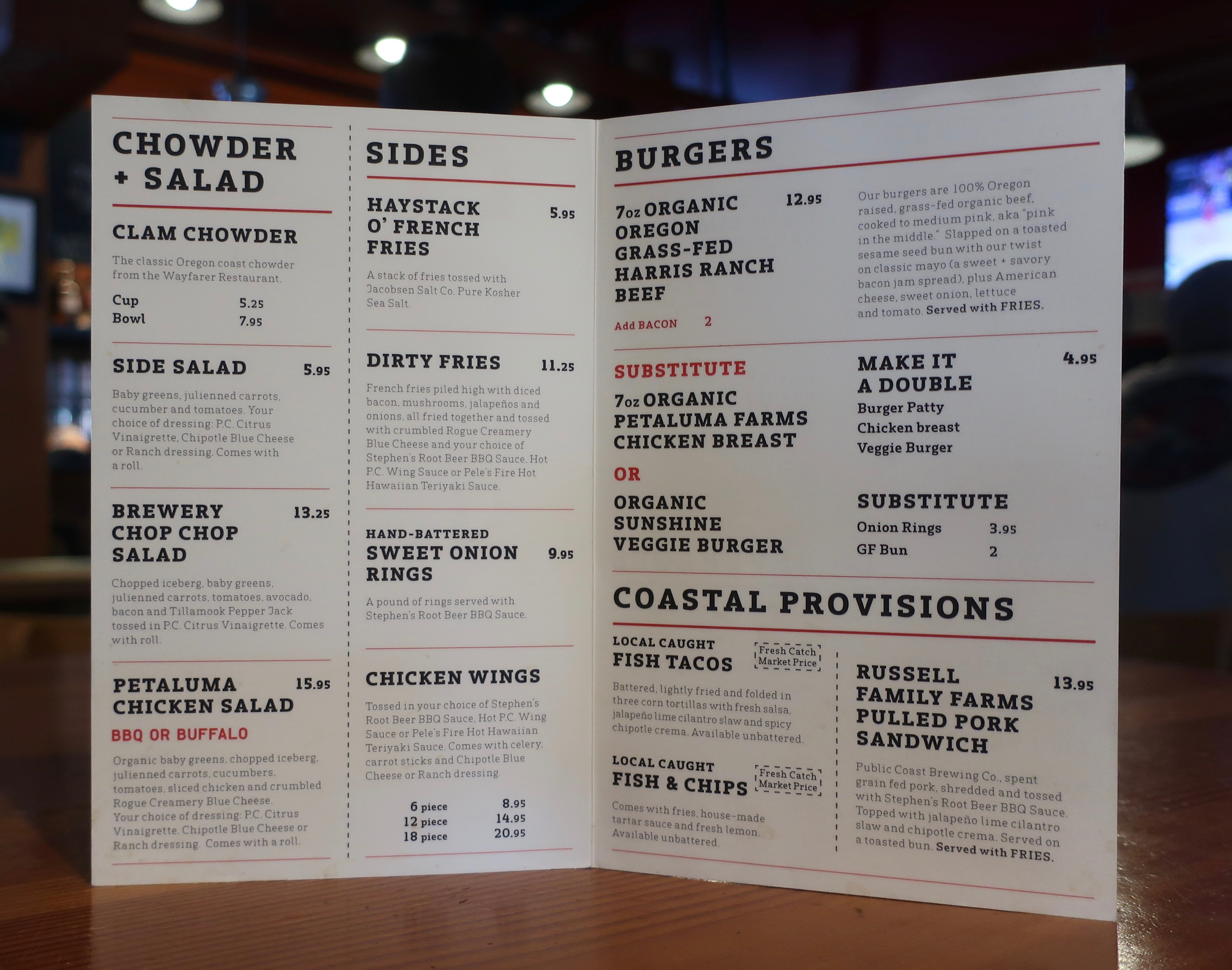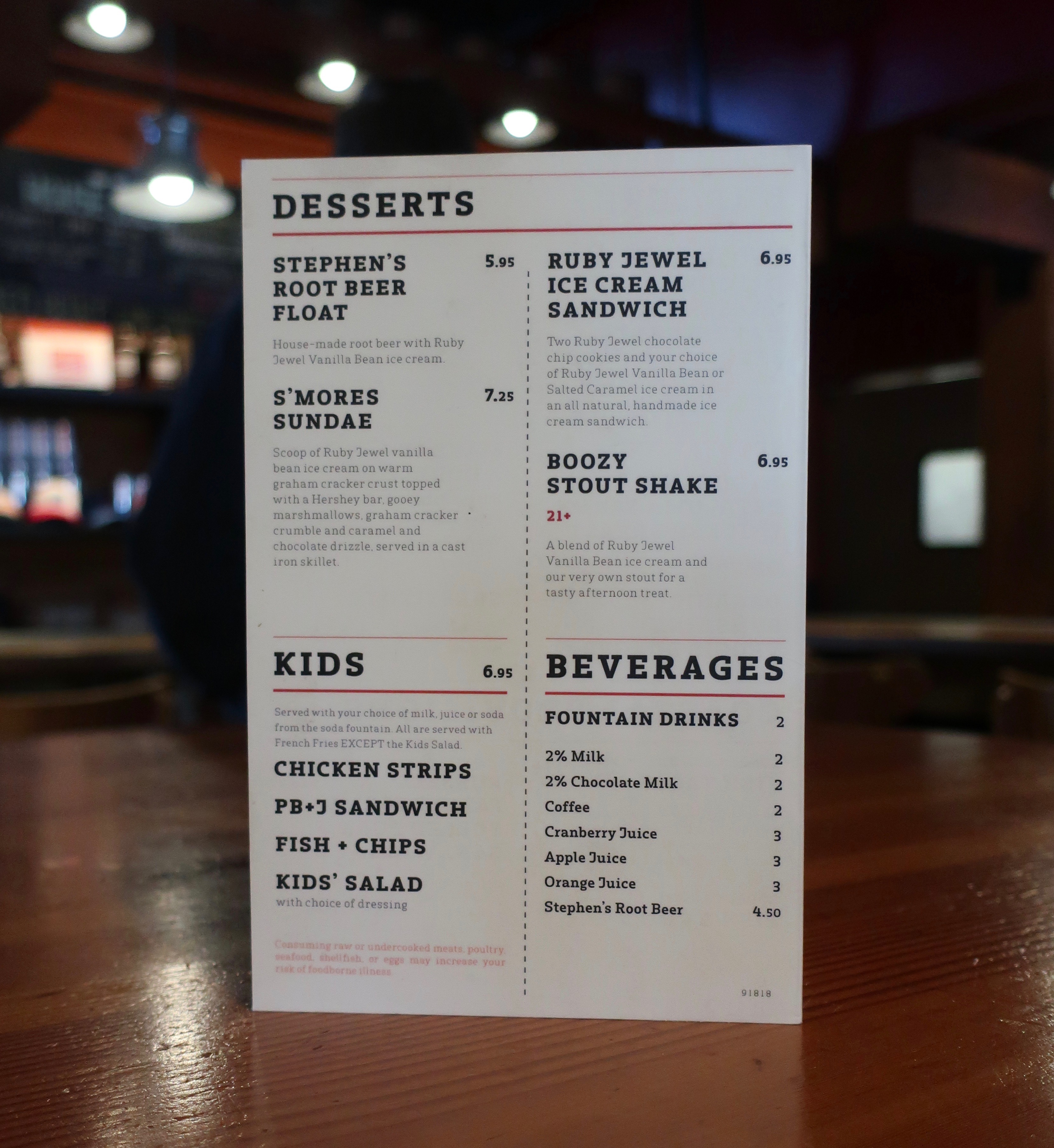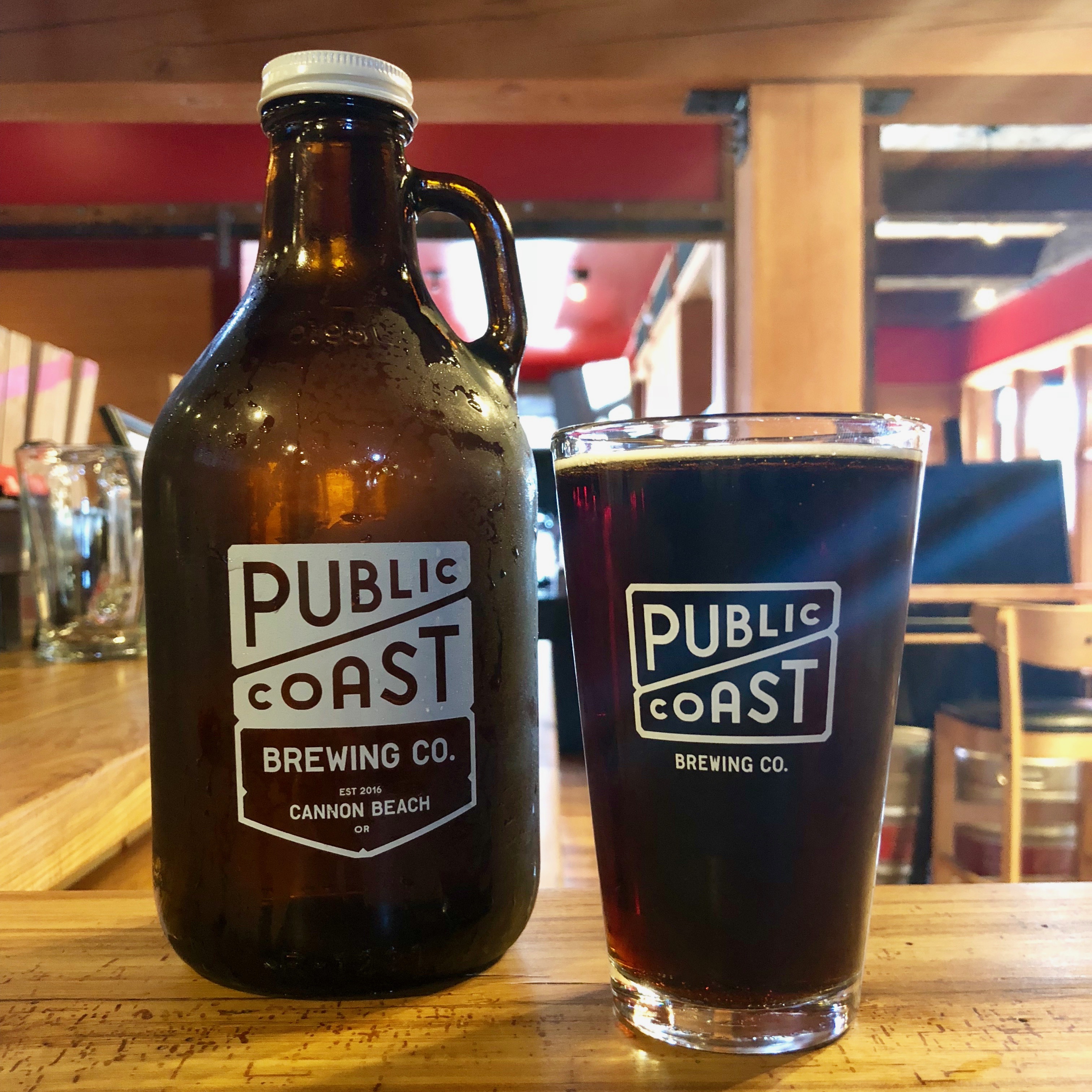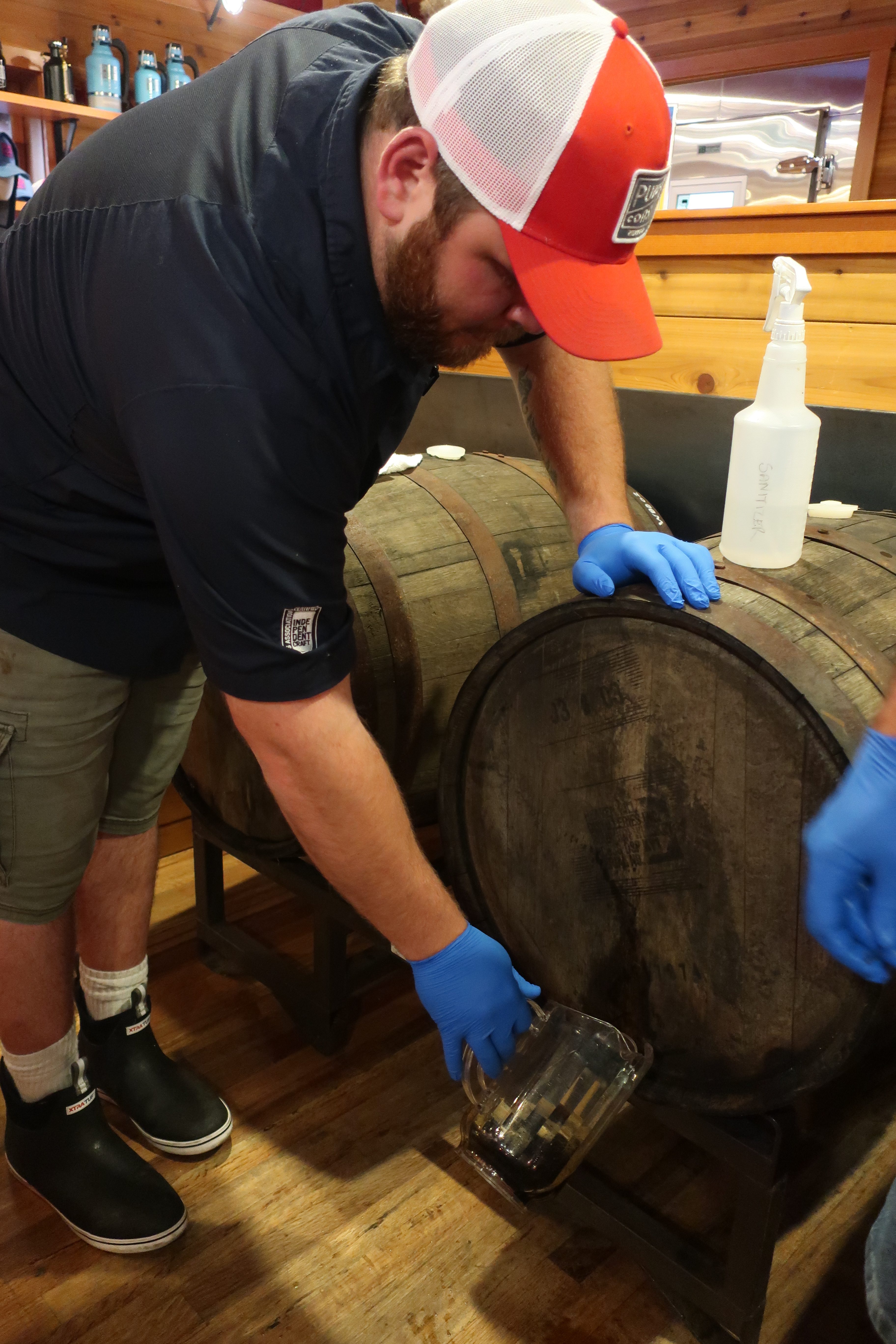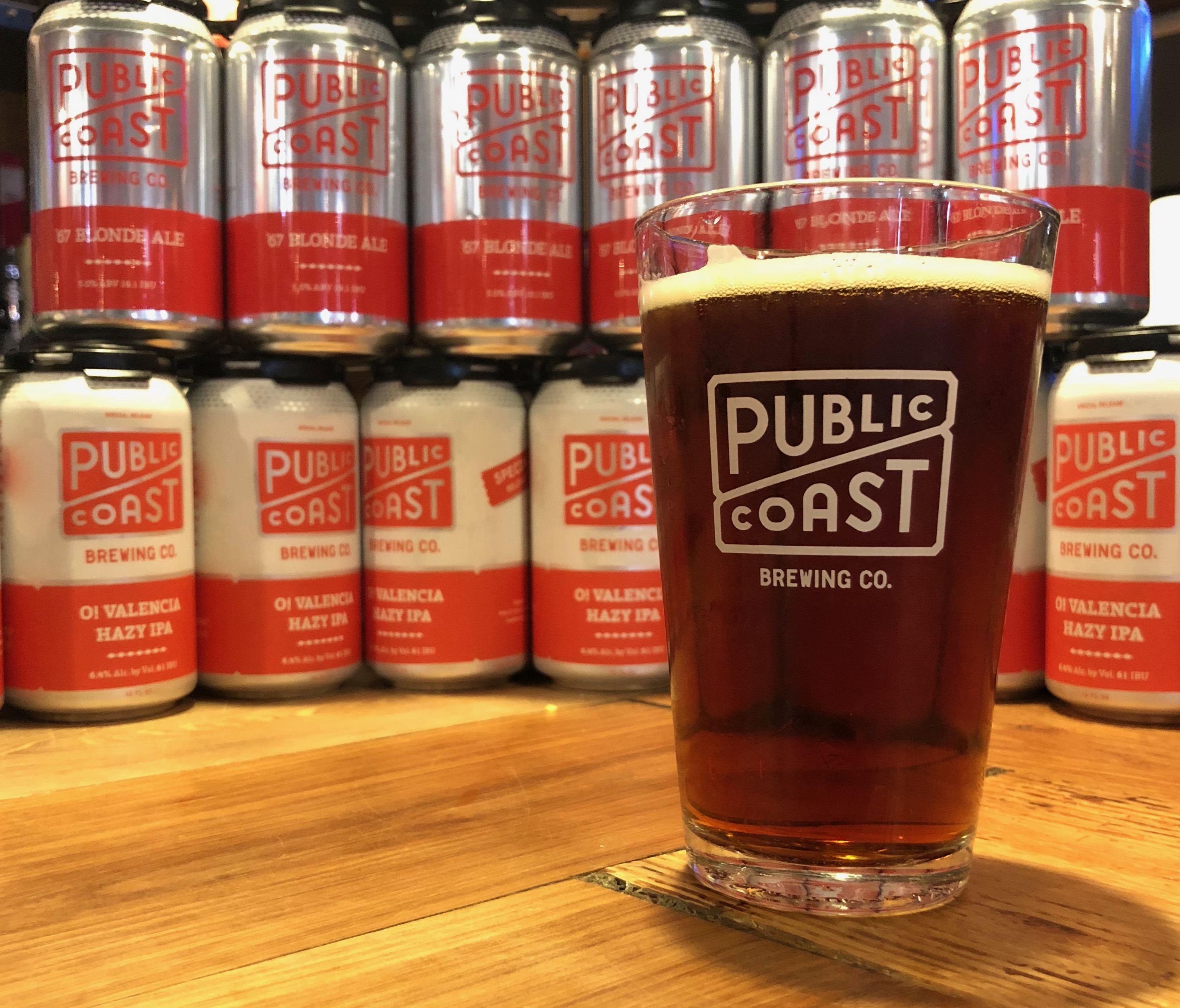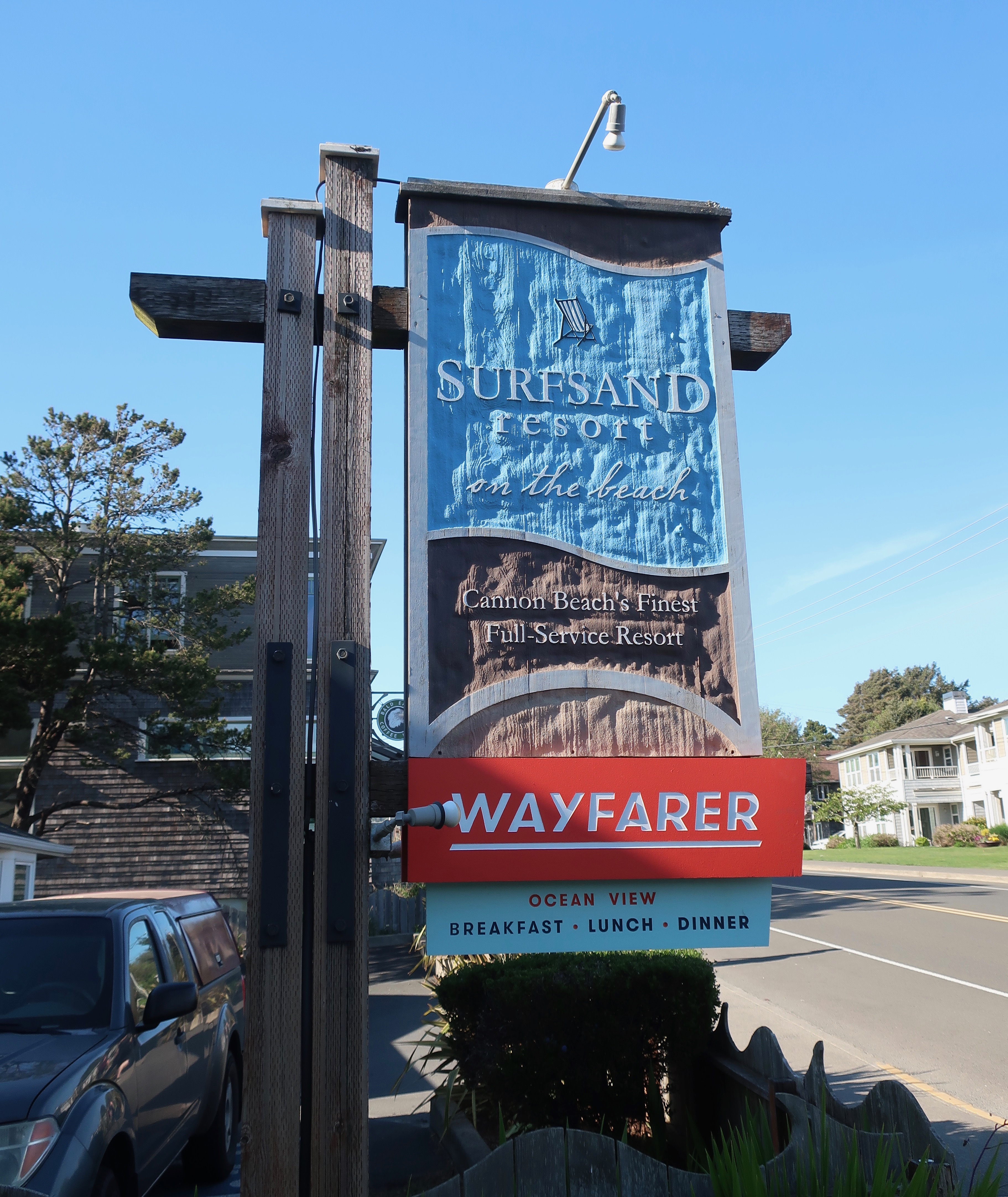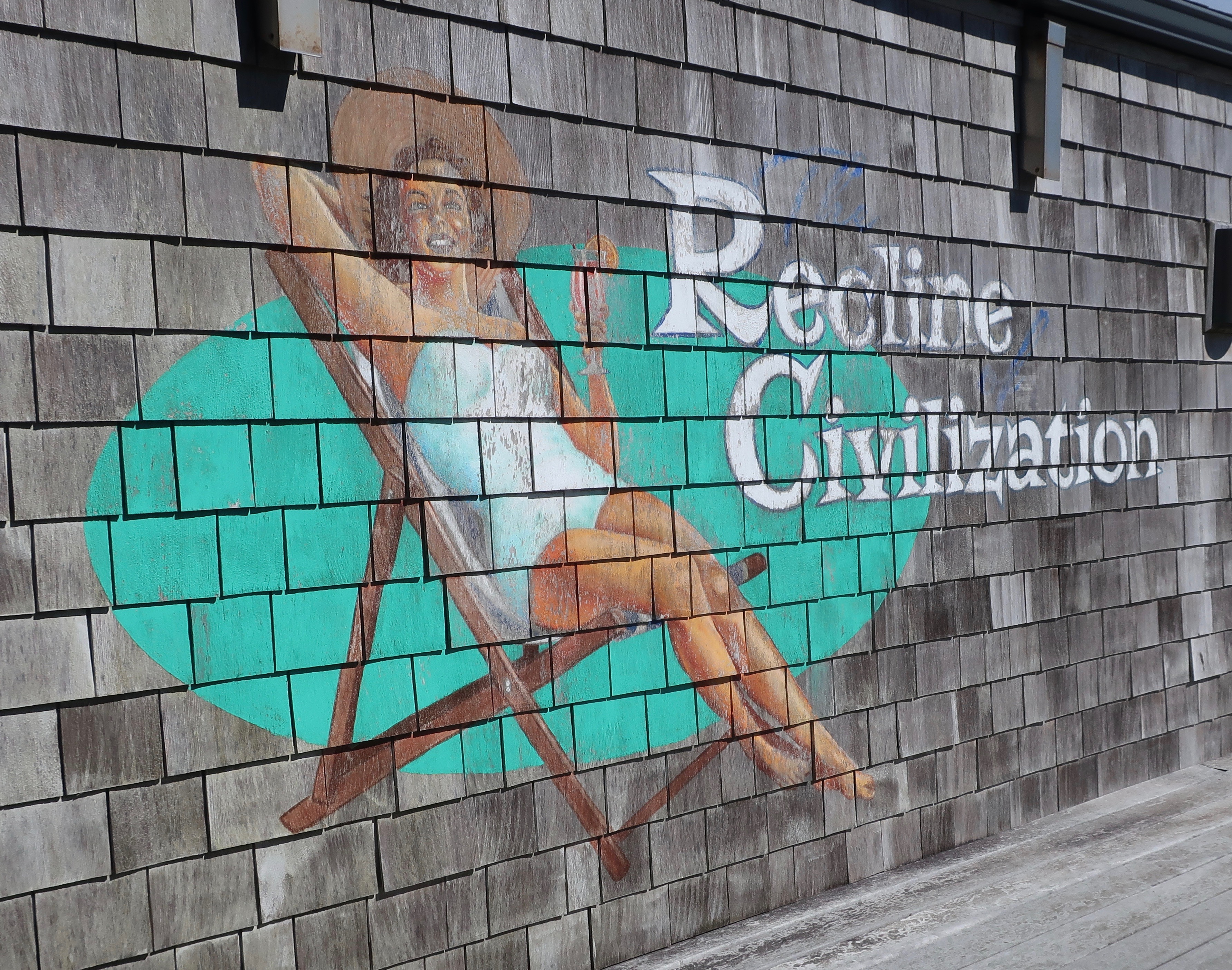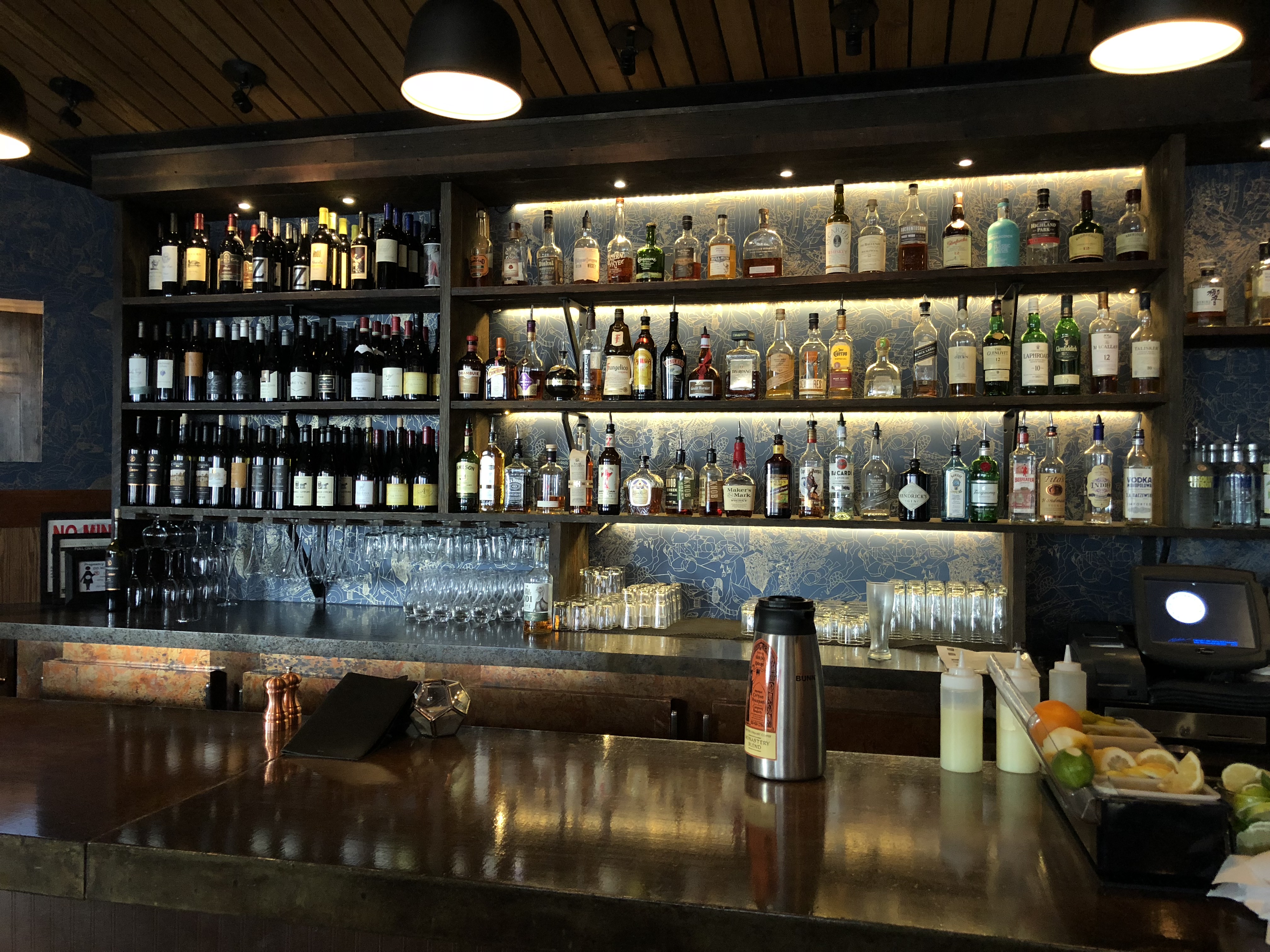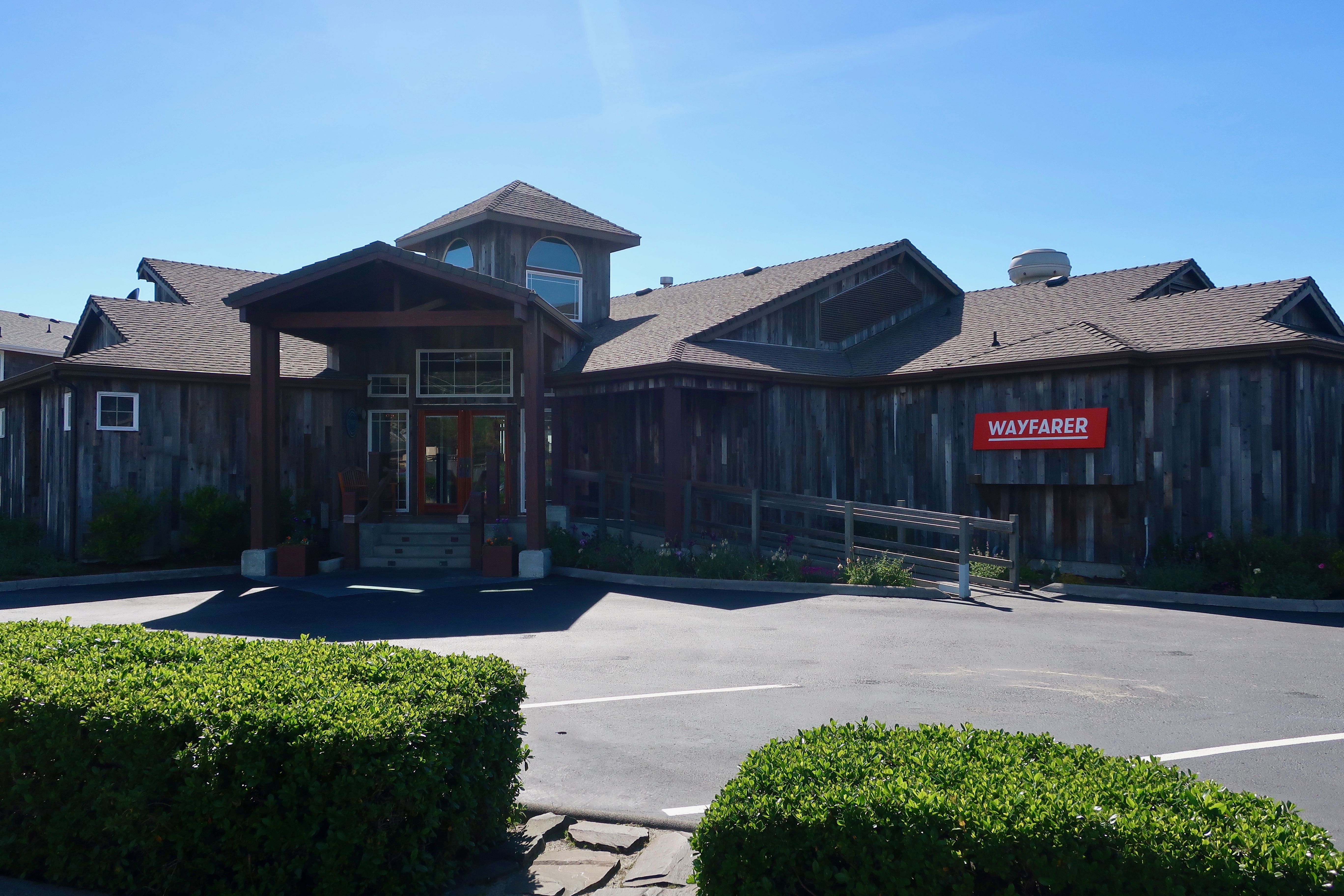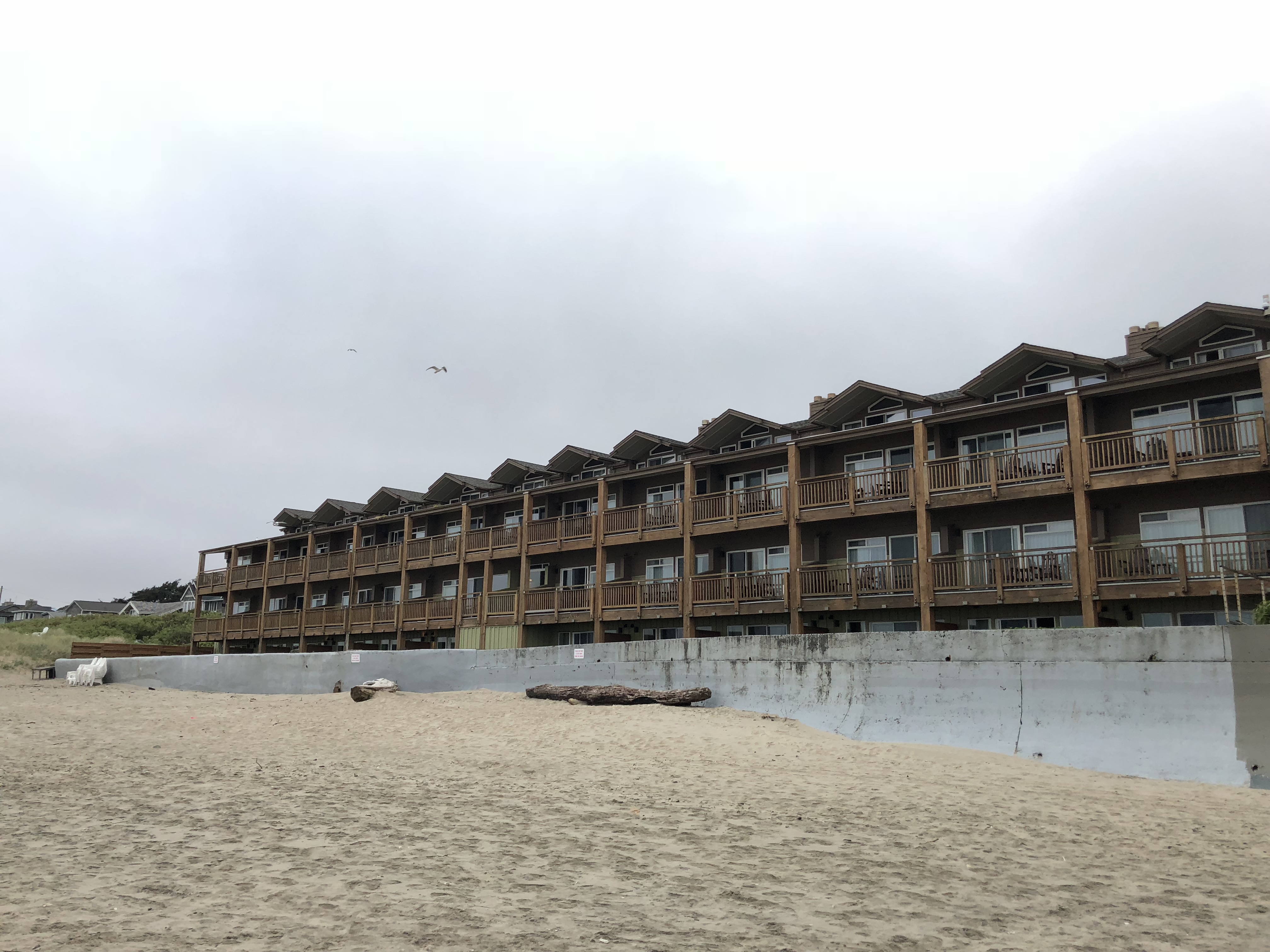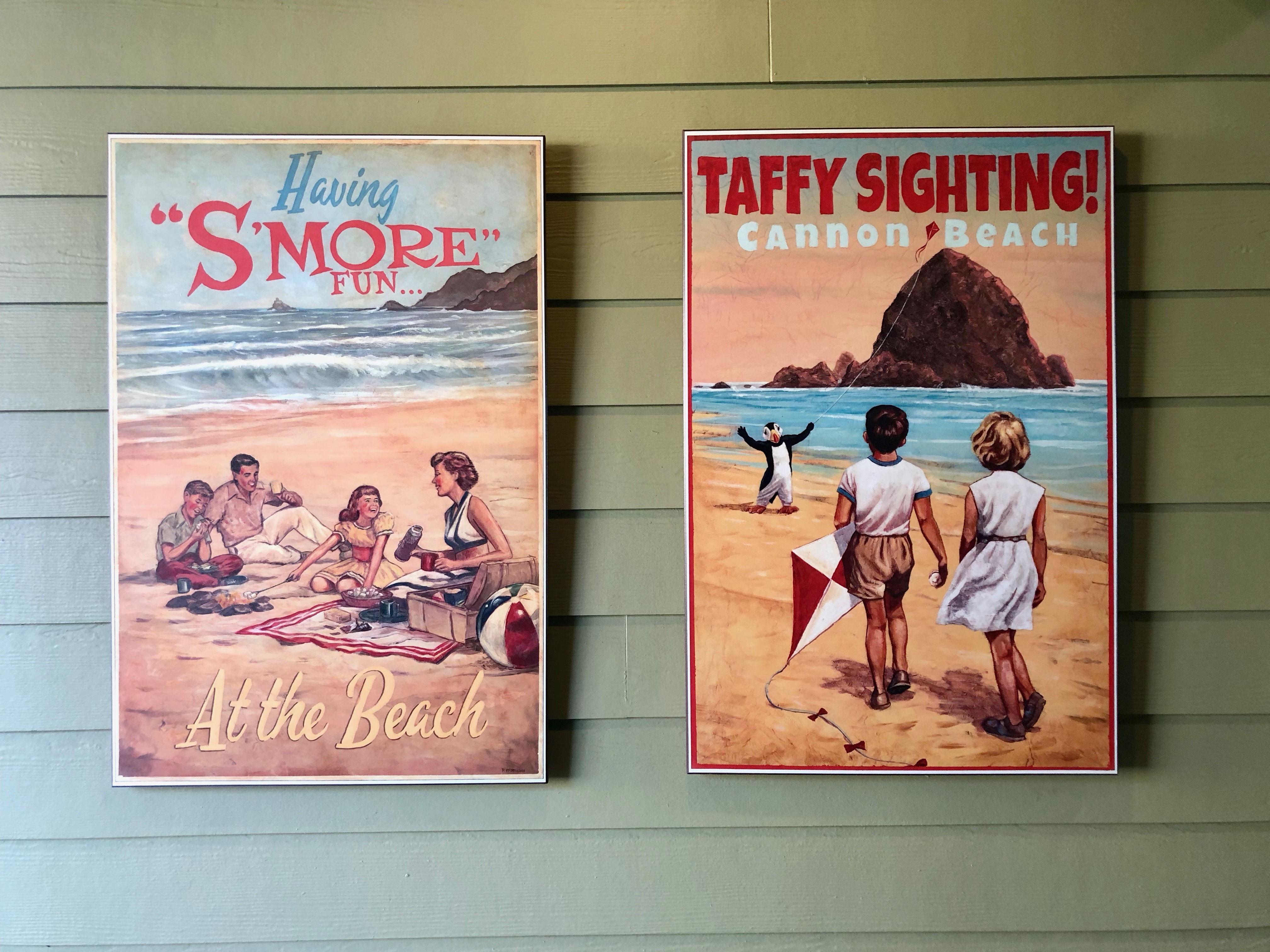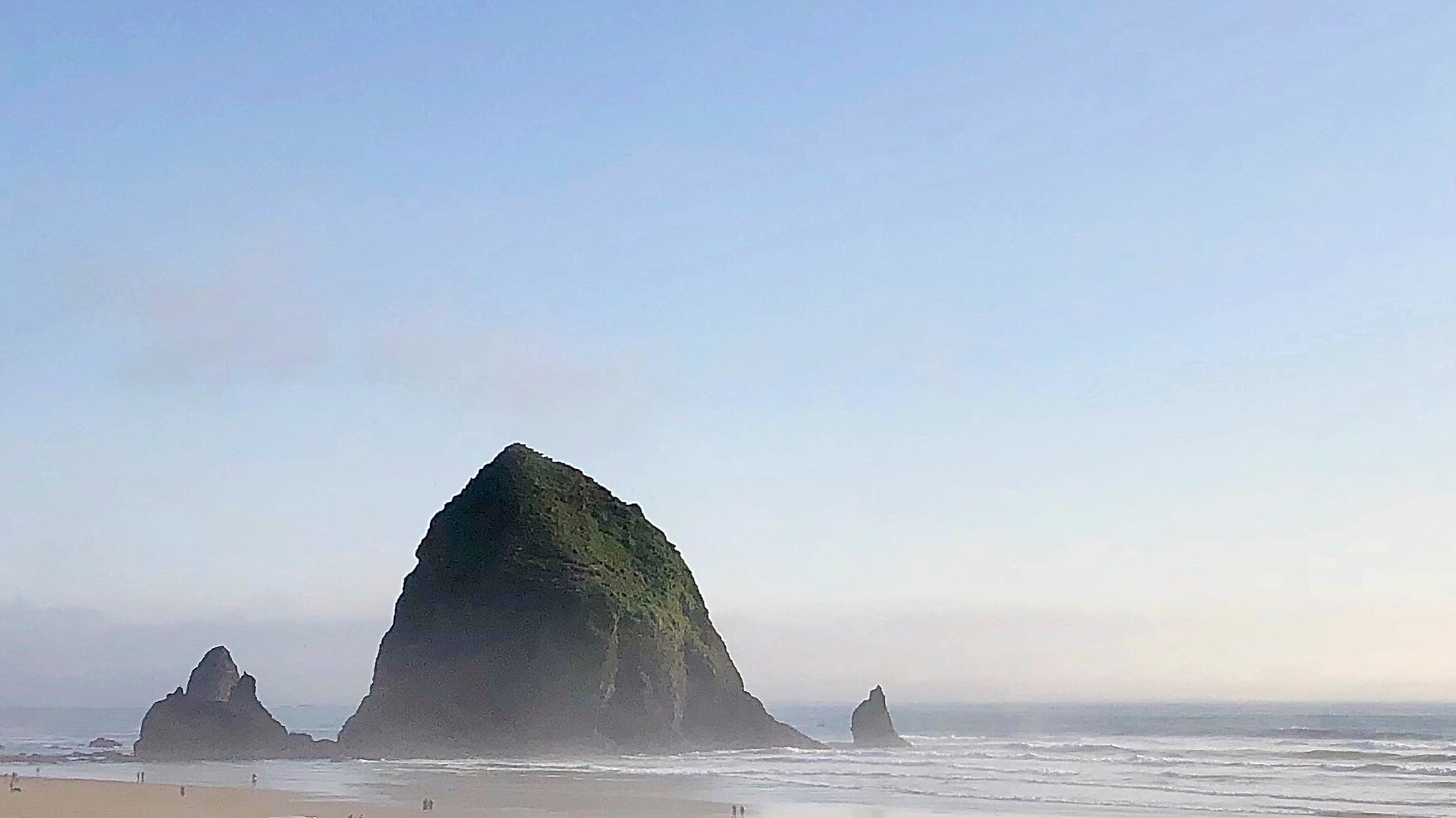 Public Coast Brewing provided lodging, meals and beer for the reporting of this article.