2018 Washington Beer Open House – February 24
|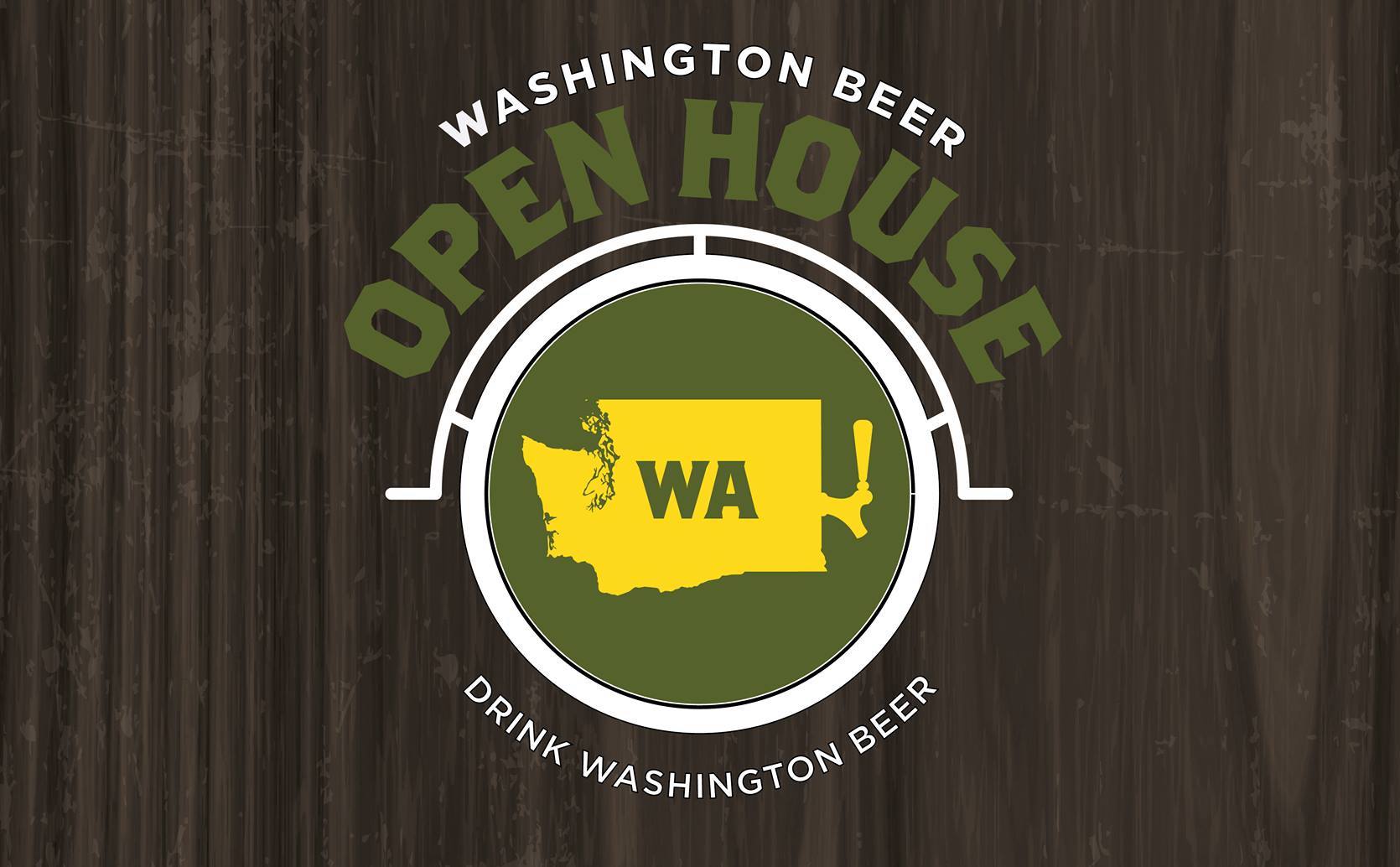 Tomorrow, Saturday, February 24th, brewers across Washington State will celebrate its 2018 Washington Beer Open House. The Washington Beer Commission invites craft beer lovers to visit over 130 of the state's craft breweries to take in brewery tours and other fun events tomorrow from Noon-5:00pm.
Breweries from the Portland suburbs of Vancouver and Washougal will be participating in Saturday's Washington Beer Open house. This includes Hopworks Urban Brewery, Heathen Brewing, Fortside Brewing, Loowit Brewing, Heavy Metal Brewing, McMenamins on the Columbia, Trusty Brewing, and 54°40′ Brewing.
The participating breweries will be serving up a few surprises for its patrons. Beyond the brewery tours many will serve up some rare barrel tastings, food pairings and other fun activities. While visiting the breweries make sure to tag your social media posts with #WAbeerOH!
Here's a complete list of Washington Beer Open House 2018.
Participating Breweries List:
20 Corners Brewing
54-40 Brewing
7 Seas Brewery and Taproom
7 Seas Brewing
Airways Brewing
Anacortes Brewery
Ashtown Brewing Company
Aslan Brewing Co.
At Large Brewing
Atwood Ales (Production Only)
Bad Jimmys Brewing
Badass Backyard Brewing
Bainbridge Brewing
Barhop Brewing
Bastion Brewing Co.
Berchmans Brewing
Big Barn Brewing
Birdsview Brewing
Black Label Brewing
Black Raven Brewing
Cairn Brewing
Cardinal Craft Brewing
Cash Brewing Company
Chainline Brewing Company
Chuckanut Brewery and Kitchen
Chuckanut Brewery South Nut Taproom
Counterbalance Brewing Co
Cowiche Creek Brewing Company
Crucible Brewing – Woodinville Forge
Crucible Brewing Company
Dick's Brewing
Dirty Bucket Brewing
Doghaus Brewery
Dreadnought Brewing
Dru Bru
Dwinell Country Ales
Elliott Bay Brewing – Lake City
Figurehead Brewing Co
Fish Brewing
Floating Bridge Brewing
Flycaster Brewing
Flying Bike Cooperative Brewery
Flying Lion Brewing
Foggy Noggin Brewing
Fortside Brewing Company
Fremont Brewing
Gallaghers Where-U-Brew
Geaux Brewing
Georgetown Brewing
Ghostfish Brewing
Gig Harbor Brewing
Hales Ales
Haywire Brewing Co.
Heavy Metal Brewing Co.
Hemlock State Brewing Co.
Hoh River Brewery
Hop Nation Brewing
Hopped Up Brewing
Hopworks Urban Brewery
Icicle Brewing
Illuminati Brewing Company
Jones Creek Brewing Company
Kulshan Brewery
Kulshan Brewery – K2 Taproom
Lake Stevens Brewing Company
Lantern Brewing
Lazy Boy Brewing
Loowit Brewing
Lost Canoe Brewing
Lowercase Brewing
Lucky Envelope Brewing
Mac and Jacks Brewing
Machine House Brewery
Maelstrom Brewing
Maritime Pacific Brewing
McMenamins – Columbia
McMenamins – Mill Creek
McMenamins Anderson School
Middleton Brewing
Mollusk Restaurant & Brewery
Mt. Index Brewery and Distillery
Naked City Brewery and Taproom
Narrows Brewing
North Jetty Brewing
Northwest Peaks – Hillman City Brewery
Obec Brewing
Odd Otter Brewing
Odin Brewing
Optimism Brewing Co.
Pacific Brewing and Malting
Pike Brewing
Populuxe Brewing
Postdoc Brewing
Propolis Brewing
Rainy Daze Brewing
Ravenna Brewing Company
Redhook Brewlab
Reubens Brews
River Mile 38 Brewing Co.
Salish Sea Brewing
Scamp Brewing Co.
Scrappy Punk Brewing
Silver City Brewery and Taproom
Slaughter County Brewing
Sno Town Brewery
Sound Brewery
Sound to Summit Brewing
Spada Farmhouse Brewery
Steam Donkey Brewing Company
Stones Throw Brewing
Stoup Brewing
Sumerian Brewing
Tacoma Brewing Company
Ten Pin Brewing
Three Bull Brewing (Production Only)
Tin Dog Brewing
Top Frog Brewery
Top Rung Brewing
Triceratops Brewing Company
Triplehorn Brewing
Trusty Brewing
Two Beers Brewing
Urban Family Brewing Company
V-Twin Brewing Co.
Walking Man Brewing
Wander Brewing
Wandering Hop Brewery
Western Red Brewing
Wet Coast Brewery
White Bluffs Brewing
Whitewall Brewing
Wingman Brewers
Yakima Craft Brewing
Young Buck Brewing