2021 Oregon Craft Beer Month Returns with a Virtual Zwickelmania
|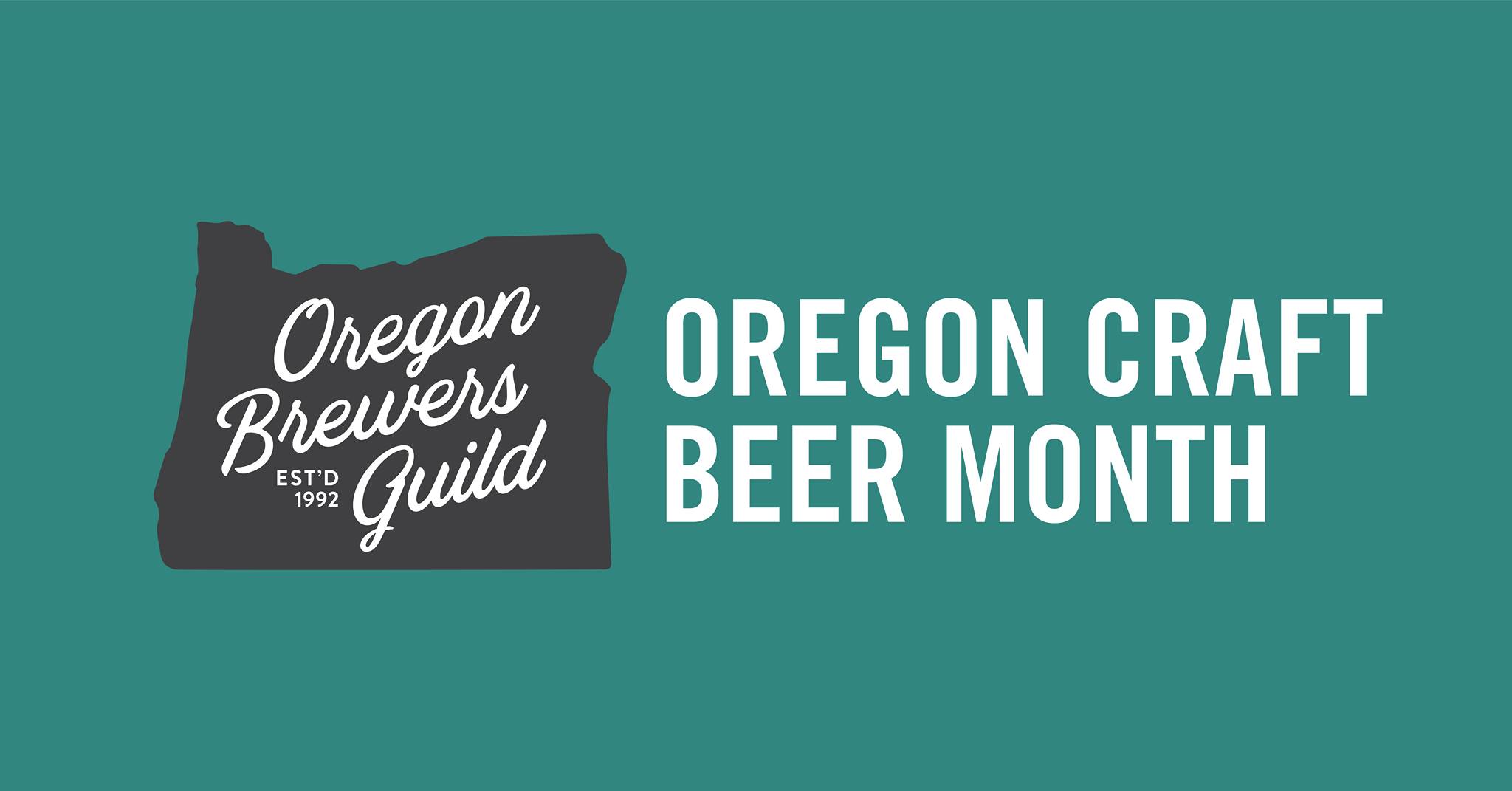 Today, the 2021 edition of Oregon Craft Beer Month kicks off in a pandemic ridden world. Last year the Oregon Brewers Guild moved its craft beer month to the shortest month of the year after taking place during July for so many years. With only one event officially posted, we expect this year's craft beer month to be a bit more subdued as we all manage our way through the pandemic.
Zwickelmania, the premiere event of the month will make its return, but in a virtual format. The Guild plans to host two virtual events with Zwickelmania Portland on Saturday, February 13 and Zwickelmania Statewide on Saturday, February 20. Expect to virtually visit your favorite Oregon breweries for brewery tours, special tastings, live music, and more. Events will be live via the Oregon Craft Beer Facebook Page, along with Meet-the-Brewer panels and virtual tasting panels via the Zoom platform that will also be broadcast to the Guild's YouTube Channel. Additional details are forthcoming.
Also returning this year will be the latest release of State of Excitement, its large beer "collaboration" that now takes place a few times per year. This edition, State of Excitement – West Coast IPA, was brewed at StormBreaker Brewing with "26 collaborating breweries" as Hammer & Stitch and Threshold Brewing were on hand lending support on brew day. State of Excitement No. 4 – West Coast IPA was brewed with Strata, Citra, Comet, and Simcoe hops and comes in at at 6.5% ABV. The hops were donated by John I Haas. Malts were donated by Country Malt Group, including Pure Oregon two-row crafted from 100% Oregon grown barley; pitched with Dry Hop yeast donated by Imperial Yeast; printing, cans and packaging donated by Rose City Label, Craft Canning and WCP Solutions. Label design work was donated by Richard LaRue
Participating breweries include: Barsideous Brewing, Bend Brewing Co, Bevel Brewing, Binary Brewing, Boneyard Beer, Brewery 26, Deluxe Brewing, Deschutes Brewery, ForeLand Beer, Gigantic Brewing, Hammer & Stitch Brewing, Heater Allen Brewing, Hopworks Urban Brewery, Leikam Brewing, McMenamins, Ninkasi Brewing, Sasquatch Brewing, StormBreaker Brewing, Threshold Brewing & Blending, Unicorn Brewing, Von Ebert Brewing, Weekend Beer Co, West Coast Grocery Co., Wild Ride Brewing, Wolf Tree Brewing, and Yachats Brewing.
Look for 16oz cans of the IPA during 2021 Zwickelmania as all proceeds from State of Excitement No. 4 benefit the Oregon Brewers Guild, and its efforts to protect and promote the state's craft beer industry.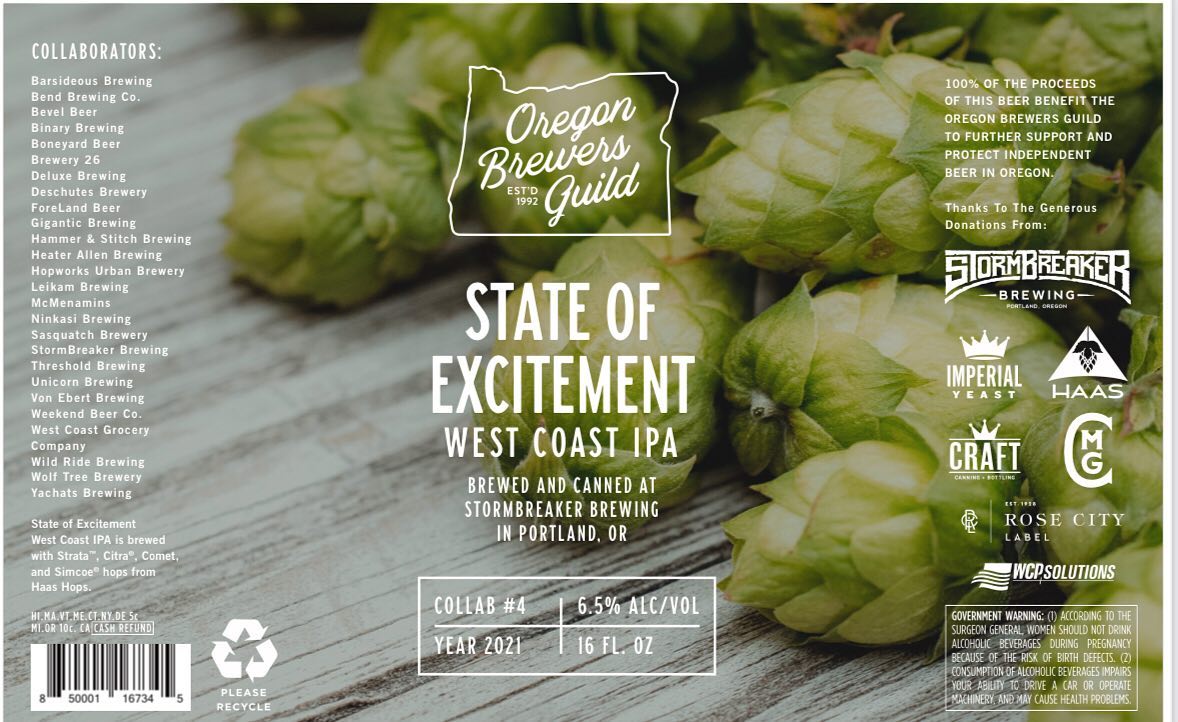 And speaking of the name, State of Excitement, it is also the new name of the revamped Supporters of Native Oregon Beer (S.N.O.B.) consumer program that was launched late last year. The goal of the State of Excitement program is to offer lovers of Oregon craft beer an outlet for engaging in the Oregon craft beer scene through events, education, special merchandise and more! Annual membership fee is $20 and you can sign up by clicking here.