9th Annual Eugene Beer Week Returns June 1-9, 2019
|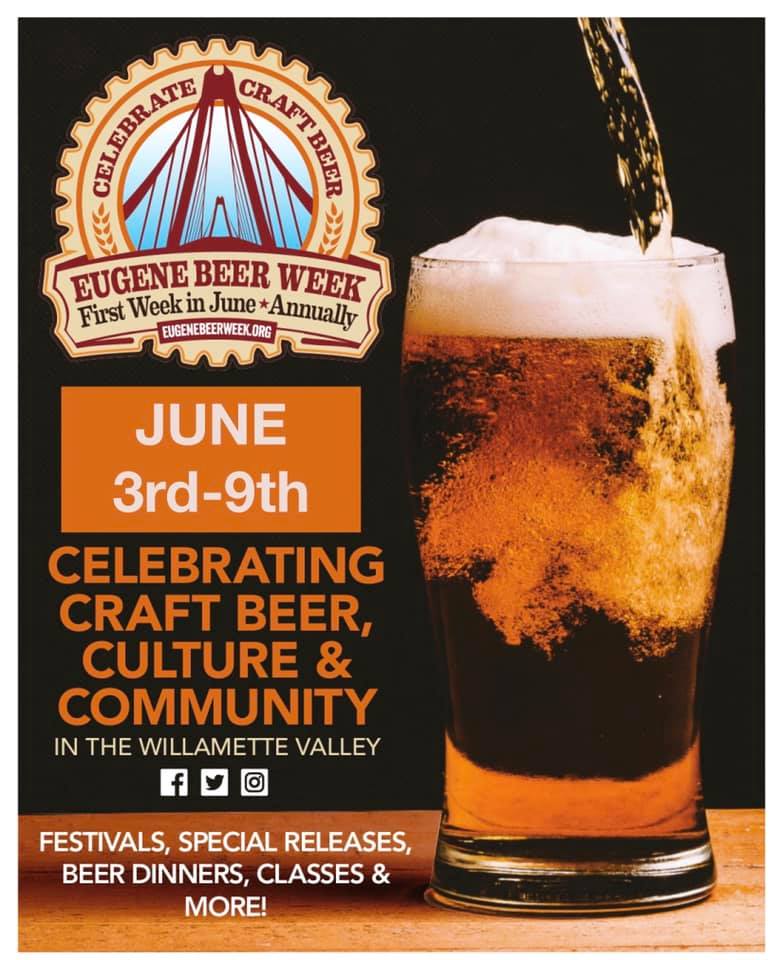 Though the poster may state that the 2019 Eugene Beer Week kicks off on June 3rd, beer events will truly begin a few days earlier on Saturday, June 1st. Three events will help kick off the ninth consecutive year of Eugene Beer Week that will take place through June 9th.
Eugene Beer Week is a week's plus worth of craft beer events that celebrates craft beer culture and community in the Willamette Valley. This nine-day event will feature beer dinners, beer releases, beer festivals, brewery anniversaries, and more all in the Eugene and Springfield area.
Here's a preview of the featured events that will take place during the 9th Annual Eugene Beer Week from June 1-9, 2019.
Saturday, June 1st
Barrel Aged Beers Release Party at ColdFire Brewing
The Bier Stein Invitational Beer Fest
1st Anniversary at Viking Braggot Southtowne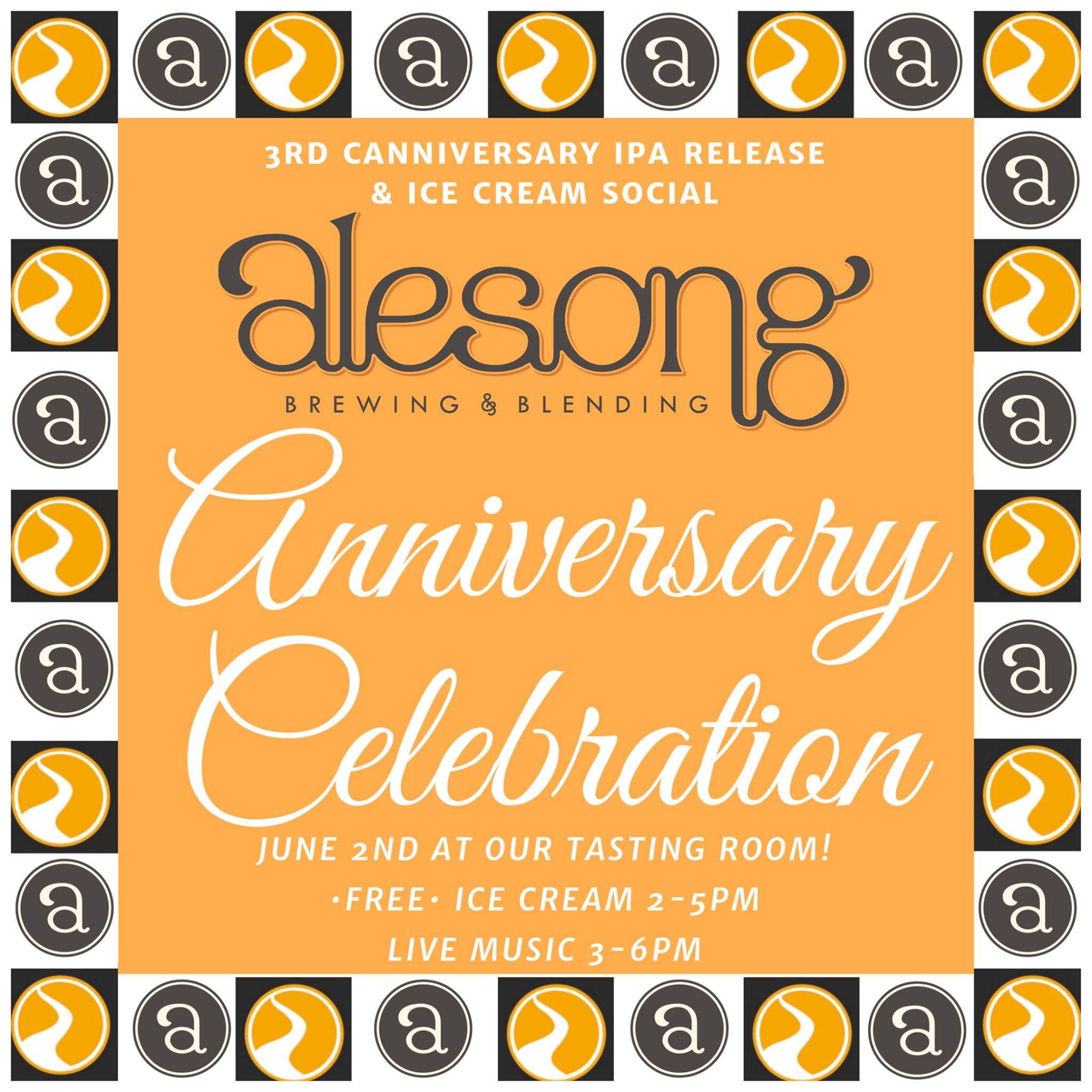 Sunday, June 2nd
3rd Anniversary & Canniversary at Alesong Brewing & Blending
Monday, June 3rd
Eugene Ale Trail Annual Celebration at 16 Tons Cafe 5-8pm
Fremont Brewing Pop Up Pub at Beergarden multi day
Alesong Beer Dinner at Sunriver Brewing Oakway Pub 6pm
Gnome & Brettanicus Barrel Aged Beer at Plank Town all day
Breakside Brewery Pop Up Pub at PublicHouse multi day
Daily Tasting Room Tapping at Ninkasi 1pm multi day
Tuesday, June 4th
Hazy IPA Fest featuring Great Notion at 16 Tons Taphouse & Bottleshop all day
Frogs Wort Pale Ale 17th Anniversary Raffle at both Cornucopia locations all week
Fort George, Ruse, and Cloudburst 3-Way IPA Release at The Bier Stein 5-8pm
Beer Infused Special Dish & Pairings at both Cornucopia locations all week
Wednesday, June 5th
Mckenzie Brewing Can Release Party at Steelhead Brew Pub multi day
Best of Eugene: Blind IPA Challenge at Tap and Growler multi day
Sky-High Sci-Fi Hazy IPA beer release at McMenamins High Street Brewery 6-9pm
Karaoke Night with Hop Valley at Cornucopia 5th Avenue 9pm
Tower of Sour Ales at The Bier Stein
Thursday, June 6th
Bingo Night with Ninkasi Brewing at Cornucopia 5th Avenue 9pm
Sierra Nevada Brewery Raffle at both Cornucopia locations all week
Tower of Sour Ales at The Bier Stein
Friday, June 7th
4th Anniversary Collaborations Release Party at Beergarden with Yachats, Coldfire, and the Wheel!
Alesong Tasting at Market of Choice Franklin 4pm
Deschutes Brewing Tasting Cornucopia 5th Avenue 6-8pm
Oakshire Brewing Tasting Cornucopia 17th Avenue 6-8pm
Dungeon of Darkness (not for the faint of heart) at The Bier Stein
Beer vs. Wine Dinner with Ninkasi & King Estate at Ninkasi & catered by Party Bar! 6:30 PM (ticket required)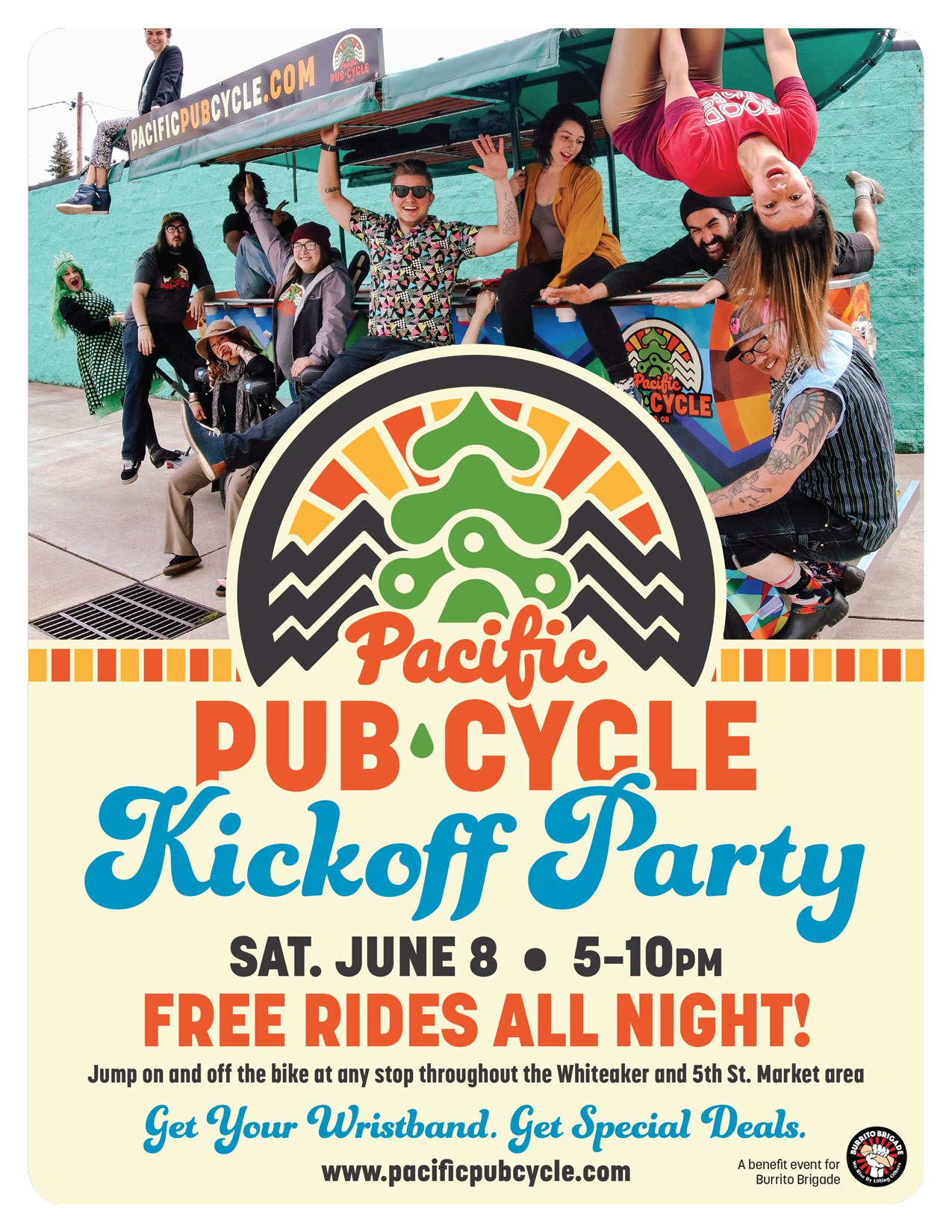 Saturday, June 8th
Whiteaker and Market districts of Eugene Tour with Pacific Pub Cycle! Free Rides! 5-10pm
Dungeon of Darkness (not for the faint of heart) at The Bier Stein
Sunday, June 9th
3rd Annual Eugene Brewshed Brewfest at WildCraft Cider Ciderworks. 11am-9pm

More events will soon be added so make sure to check out the Eugene Beer Website for further details at http://eugenebeerweek.org/.