Alesong Brewing and Blending Partner With Beercycling For Farmhouse Brewery Tour of Belgium and France
|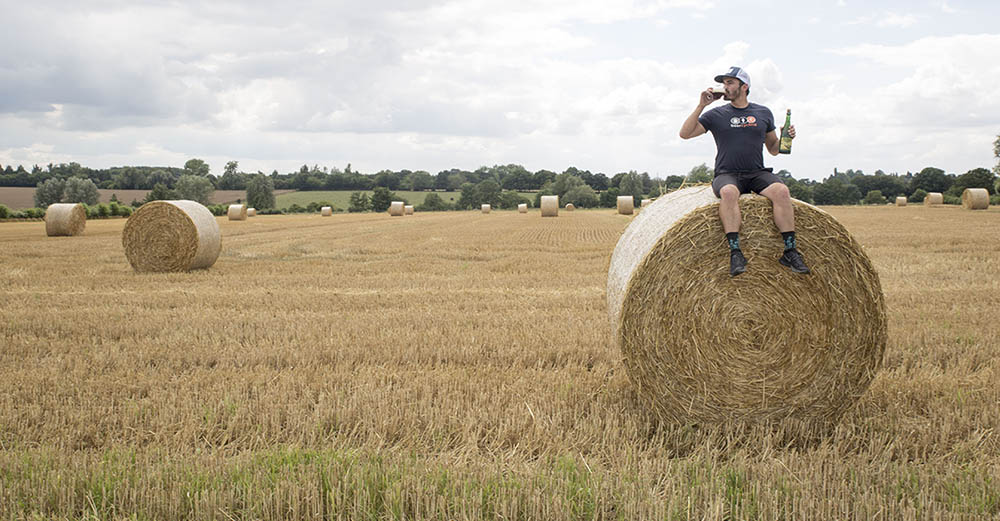 Next summer Eugene's Alesong Brewing and Blending will co-host a Farmhouse-themed bicycle tour with Portland's Beercycling through Belgium and France. These are two countries that have inspired many of Alesong's barrel-aged beers.
By teaming upon with Beercycling, the company headed by Evan Cohan this 6-Day Belgium/France Farmhouse Tour will take place in Belgium and France from July 25-30, 2019. Cohan has been leading these European bicycling brewery tours for the past eight years and knows the ins and outs of this well organized memorable brewery tour.
Matt Van Wyk, co-founder of Alesong Brewing will be part of this bicycle tour through Northern Europe next summer. "Ever since my first trip to Belgium in 2009, I have vowed to bring people to this amazing beer filled land", said Van Wyk in a statement. "And now I have this rare opportunity, along with Beercycling, to take a pedal around the country I fell in love with a decade ago and share it with my Alesong fans and friends."
The trip covers the Belgian Province of Hainaut, along with the French region of Nord-Pas-de-Calais, to which the Saison and Bier de Garde beer styles originate. The tour will include visits to at least nine breweries, many of them traditional farmhouse beer producers located in rural countryside locations. The tour starts in the European cultural capital of Mons and ends in the hop-growing region of Poperinge, Belgium. The trip is great for bikers of all skill levels with cycling between 25 to 40 miles per day for a total amount of around 150 miles. The tour will combine the perfect balance of Belgian and French beer/food, culture, history, and geography.
Typical Breweries visited includes Brasserie Dupont, Brasserie Blaugies, Brasserie Au Baron, Brasserie De Ranke, Brasserie Brunehaut, Brasserie Desevaux, Brasserie des Carrières, Westvleteren Trappist Abbey.
The 6-Day Belgium/France Farmhouse Tour that takes place from July 25-30, 2019 will cover about 150 miles over the course of the six days. The cost of this tour is $1650 (shared room occupancy) and does not include the airfare to Belgium. It does include five nights of hotels, bike rentals, luggage transport, breakfast, lunch, snacks, brewery tours and lots of beer samples. Optional group dinners are organized each evening, with everyone paying for their own meals and drinks. Space is limited to 16 riders with a minimum group size of six.