Baerlic Brewing Upcoming Releases – Hellsner & Acid Drop Dryhopped Sour
|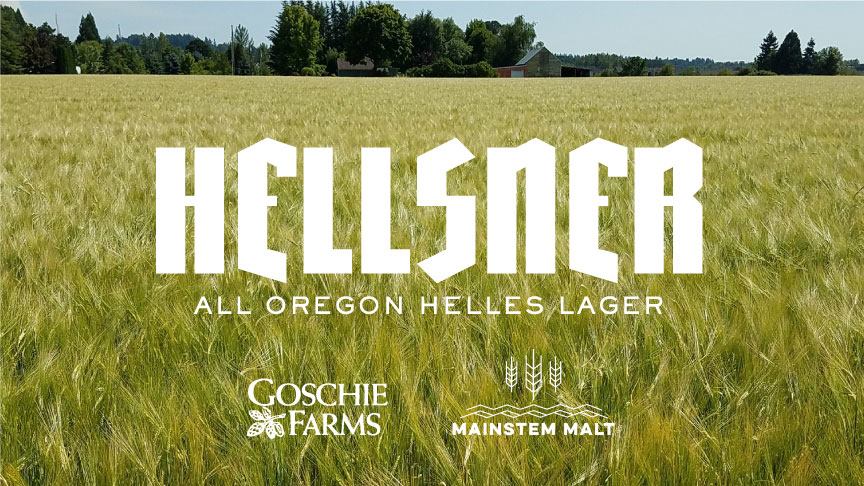 Baerlic Brewing is set to release two beers in the coming week.  On Wednesday, March 21st the Portland based brewer will release Hellsner, its all Oregon grown ingredient Helles Lager. Then on Tuesday, March 27th it will release its Acid Drop Dryhopped Sour in 16 once cans.
Baerlic will launch its new Hellsner beginning on Wednesday at 4:00pm. Hellsner is brewed 100% with Oregon grown ingredients at Goschie Farms in Silverton, Oregon. Goschie Farms had partnered with Washington State based Mainstem Malt in growing a special variety of barley called Lyon along with Goschie's Santiam hops.
Lyon barley was developed at Washington State University and has a German barley lineage but was developed to grow better in our regional climate. Compared to German Malts, Lyon is lighter in richness, but offers a refined flavor of slightly nutty and a touch grassy while maintaining a classic crackery pils malt character!
Santiam Hops were developed in Corvalis from Swiss Tettnanger, German Hallertauer Mittelfrüher and a slightly more distant Cascade (US)-derived cultivar. With spicy, herbal and fruity notes, they are a great Oregon grown replacement of classic German Hallertau hops.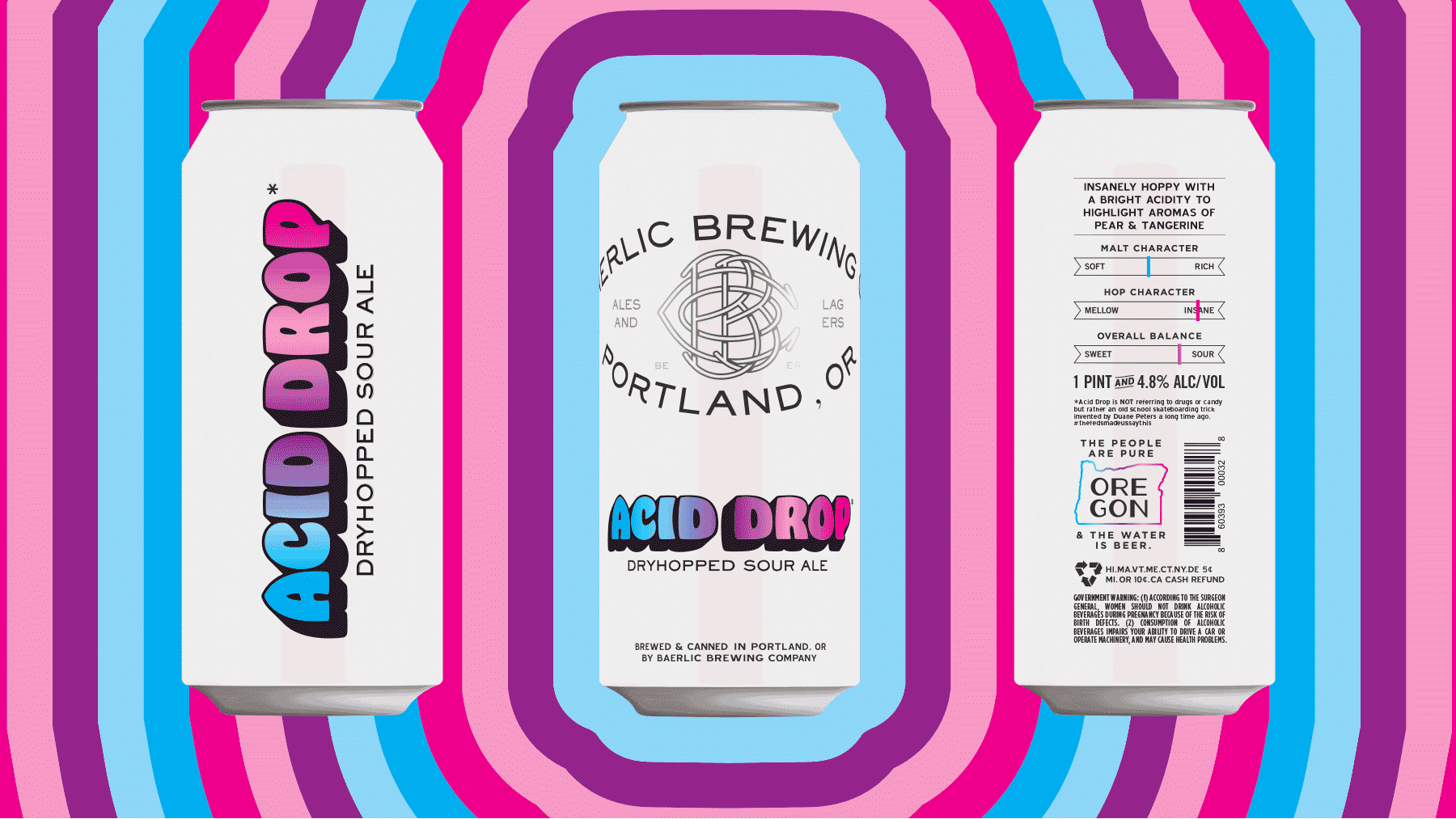 Then next Tuesday, March 27th, Baerlic Brewing will release its new Acid Drop Dryhopped Sour beginning at 4:00pm. Acid Drop Dryhopped Sour is described as a razzle-dazzle trip of tartness through a polychromatic field of hop dreams!
Acid Drop Dryhopped Sour is kettle soured to achieve a solid tartness. It is also heavily dryhopped with Azacca and Hallertau Blanc hops. Loads of white wine, tropical fruit and citrus come forth in this one. We build the body big with wheat, malted and rolled oats to get a creamy texture that although it finishes tart, leaves a slight sweetness for repeatability in mind.
The can proudly displays a reference to the beer's name as to not confuse with what many would initially think. The label states – Acid Drop is NOT referring to drugs or candy but rather an old school skateboarding trick invented by Duane Peters a long time ago.
With only 60 cases of 16 ounce cans packaged do not wait too long for this beer. At 4.8% ABV it'll be perfect for a nice spring drinking session.
Last weekend Baerlic Beer School was launched at the brewery. This new one hour class will offer its beer students an introduction to brewing, fermenting and cellaring beer. Attendees will learn about the four main brewing ingredients and a proprietary 5th ingredient. The final exam of the class is a guided taster flight to fully wake up your beer sensor.
Baerlic Beer School Schedule:
Saturday April 21, 2018
Saturday May 19, 2018
Saturday June 16, 2018
Saturday July 21, 2018
All classes are held on the third Saturday of every month from Noon-1:00pm. The cost per class is $20.00 and space is limited to only 14 students. Register in advance with the brewery.
Baerlic Brewing Co.
2235 SE 11th Ave.
Portland, OR 97214