Belmont Station to Host Rich Higgins' Beer School
|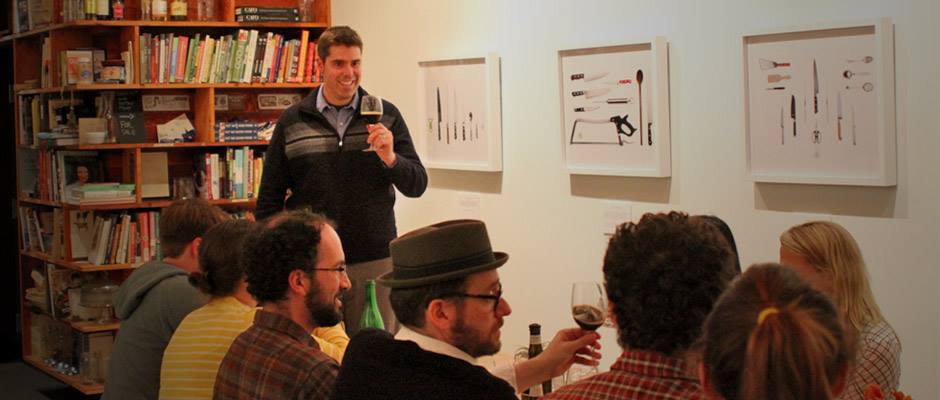 December 2, 2019 – Belmont Station, Portland's Place to Beer for more than 20 years, is teaming up with a world-renowned beer expert and educator to help beer fans take a deep dive into their favorite beverage.
On Saturday, Jan. 18, 2020 at Belmont Station, the beloved beer bar and bottle shop on SE Stark Street will be hosting Master Cicerone® Rich Higgins as he shares his method for sleuthing out the story behind every beer, teaching students to use sensory science to uncover brewing technique, assess beer quality, and blind taste beer.
Drawing from last year's successful sold-out class, Higgins, who is a Certified Wine Sommelier in addition to being a Master Beer Cicerone® will teach his Deductive Beer Tasting Method, a process developed for beer similar to the one used by wine sommeliers to help them in their wine tastings.
This 3-hour beer tasting class is perfect for tasters of all levels. Beginning beer tasters will learn the foundation of tasting and have their eyes opened to all that a beer can taste like. Advanced beer tasters will hone their palates, and learn how to taste beer's subtleties, and how to make deductions about beer to sleuth out the beer's recipe, its brewing processes, and what makes it tick — and even how to re-brew it themselves. Students also will receive a downloadable tasting grid, quick start guide and more for them to use outside the class, wherever they are enjoying a cold one.
Beer School tickets make excellent gifts for the beer geeks in your life – and they don't have to be refrigerated. Tickets for the event on January 18, 2020 at Belmont Station are $75 each for the 3-hour class and are on sale now at http://richhiggins.com/events-classes/beer-school-belmont-station