Celebrate the 2nd Annual Cicerone Beer Clean Glass Day at Home
|
Though all of our bars and taprooms are currently closed, you can still celebrate Beer Clean Glass Day today from the comfort of your home. A properly clean beer glass will present a beer in its best form and the way in which the brewer intended.
The Cicerone Certification Program is bringing this mistreatment of beer to the forefront today, Saturday, April 25, 2020 when it celebrates the second annual Beer Clean Glass Day. This day is designed to raise awareness about appropriate service standards when serving a beer at home or in a bar, restaurant or brewery when they open back up for business.
A clean beer glass is more than just serving beer in a sterile glass but to show off the beauty of the beer being poured. Glasses that are not properly cleaned may produce an off flavor in addition to a beer that looks flat and unappealing!
"To get a beautifully poured beer you have to have a beer clean glass," said John Scholl, Marketing Manager for Cicerone in a statement. "Even though many establishments have suitable cleaning procedures and sanitized glassware, it doesn't mean that it's truly beer clean glassware. Guests are rewarded when they visit a business that puts in extra effort to their beer program."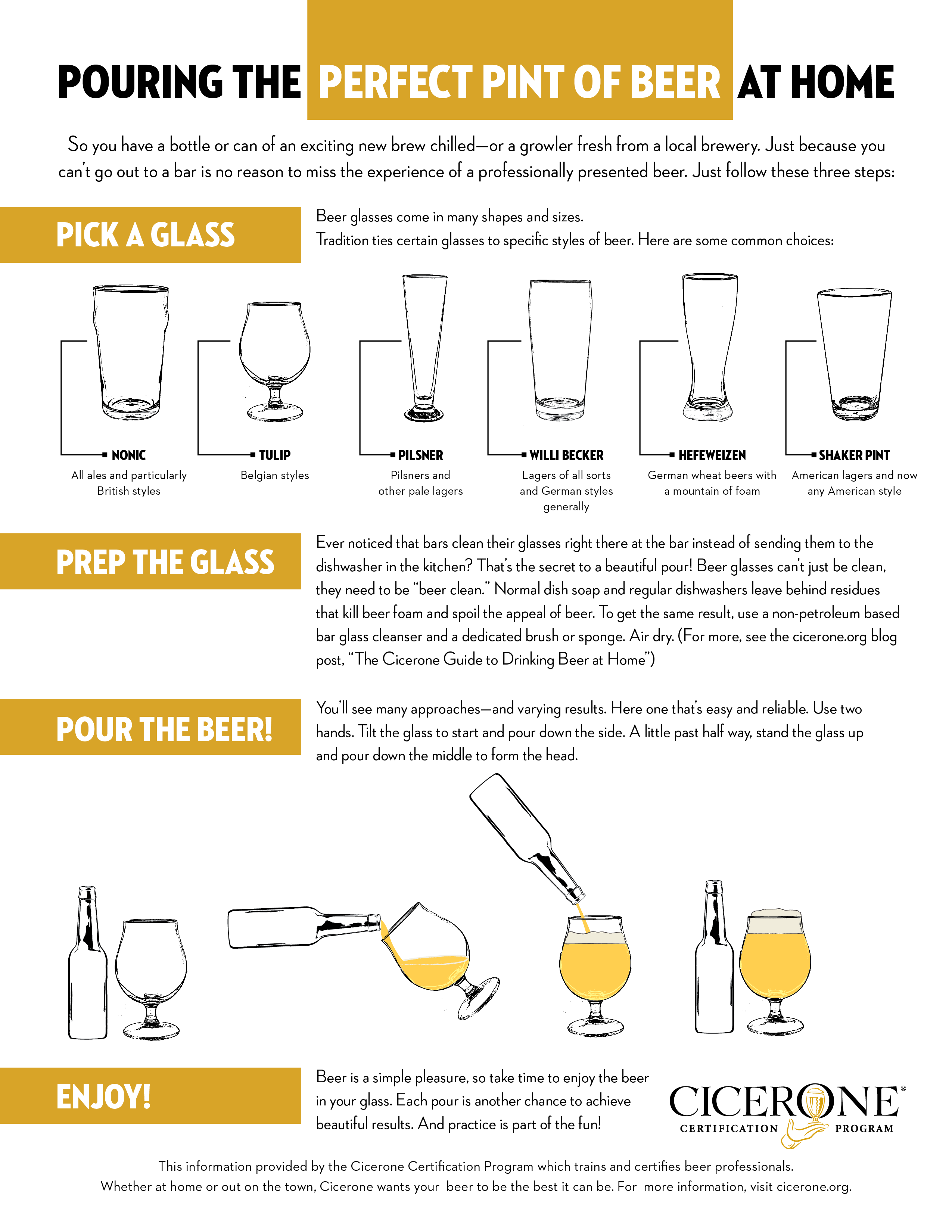 To participate in Beer Clean Glass Day just tag #BeerCleanGlass in photos of beautifully poured beer across social media on April 25th, 2020. The Cicerone Program will be sharing and retweeting their favorite photos throughout the day
Stay up to date on the Cicerone Certification Program by following the Cicerone Website along with its social media platforms of Facebook, Instagram and Twitter.