Celebrate the 9th Anniversary of Migration Brewing During 2019 Zwickelmania
|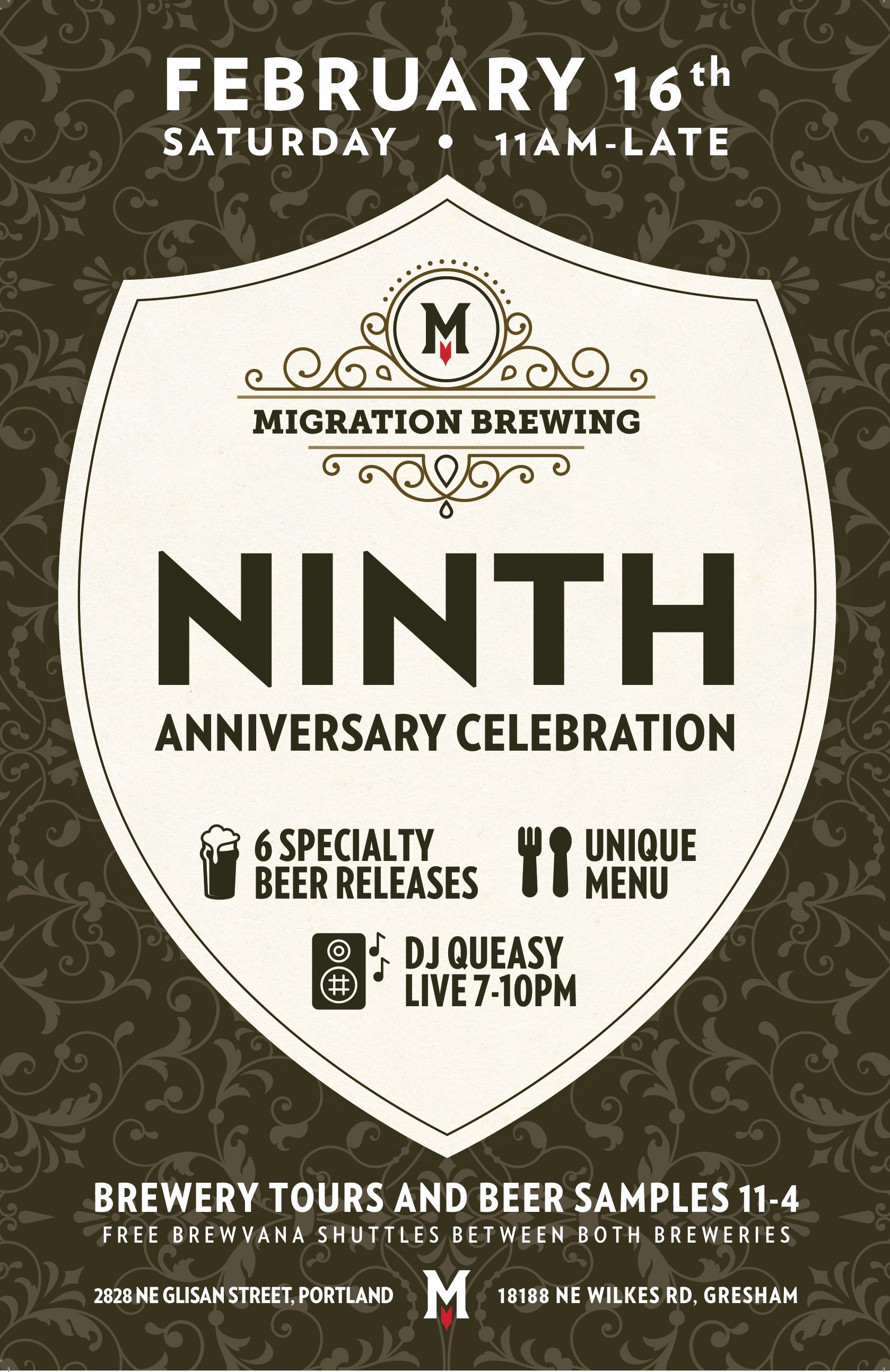 As many Portland metro area breweries prepare for Saturday's 2019 Zwickelmania, Migration Brewing will also be celebrating its 9th Anniversary all day long. And since it opened its production brewery in Gresham this past June, the brewer will double up its anniversary celebrations!
On Saturday, February 16th, Migration Brewing will host its 9th Anniversary Celebration beginning at 11:00am at its original location on NE Glisan and its newer production facility located off Interstate 84 in Gresham. Once again the brewer's anniversary will coincide with the Oregon Brewers Guild's annual Zwickelmania, where breweries open up the doors to its breweries for brewery tours and special beer releases.
"This is always a fun time of year to celebrate with the local community that has been so vital to our success," said Colin Rath, Migration's Pub Operations Director, and Co-Owner in a statement. "It's been an amazing ride so far, and we're really excited to include our Gresham production facility as part of the celebration."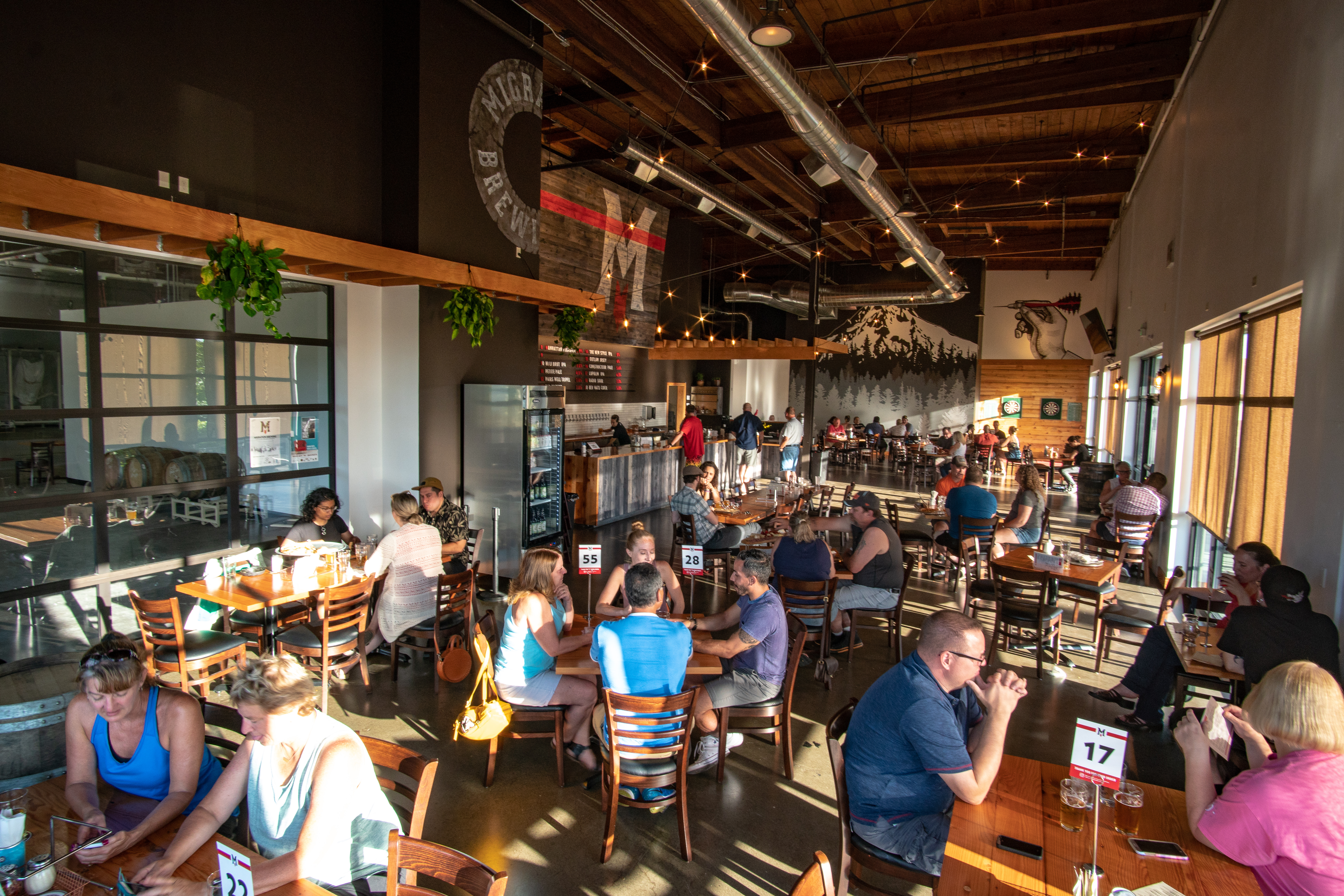 This is Migration's largest event of the year and will once again feature rare, specialty beers, exclusive food menu, and of course free brewery tours. Plus, our local BREWVANA Bus Tours will be running free shuttle busses between both locations as part of the Zwicklemania route.
This year's anniversary is one where the brewery has made some huge progress from where they were one year ago. Migration Brewing opened its new 20,000 square foot production brewery and taproom in early June as it doubled its Oregon based distribution beer sales.
"We've had really great momentum going in the market over the past six months, especially with the launch of our canning program this past fall," said Eric Banzer-Lausberg, Head of Sales, and Co-Owner in a statement.
Then just in time for the holidays to cap of the year, Migration Brewing opened the Migration Burger Shack inside the Lloyd Center Mall. After a successful holiday run, Migration has elected to keep the project going through the first half of 2019 as part of the Lloyd Local program.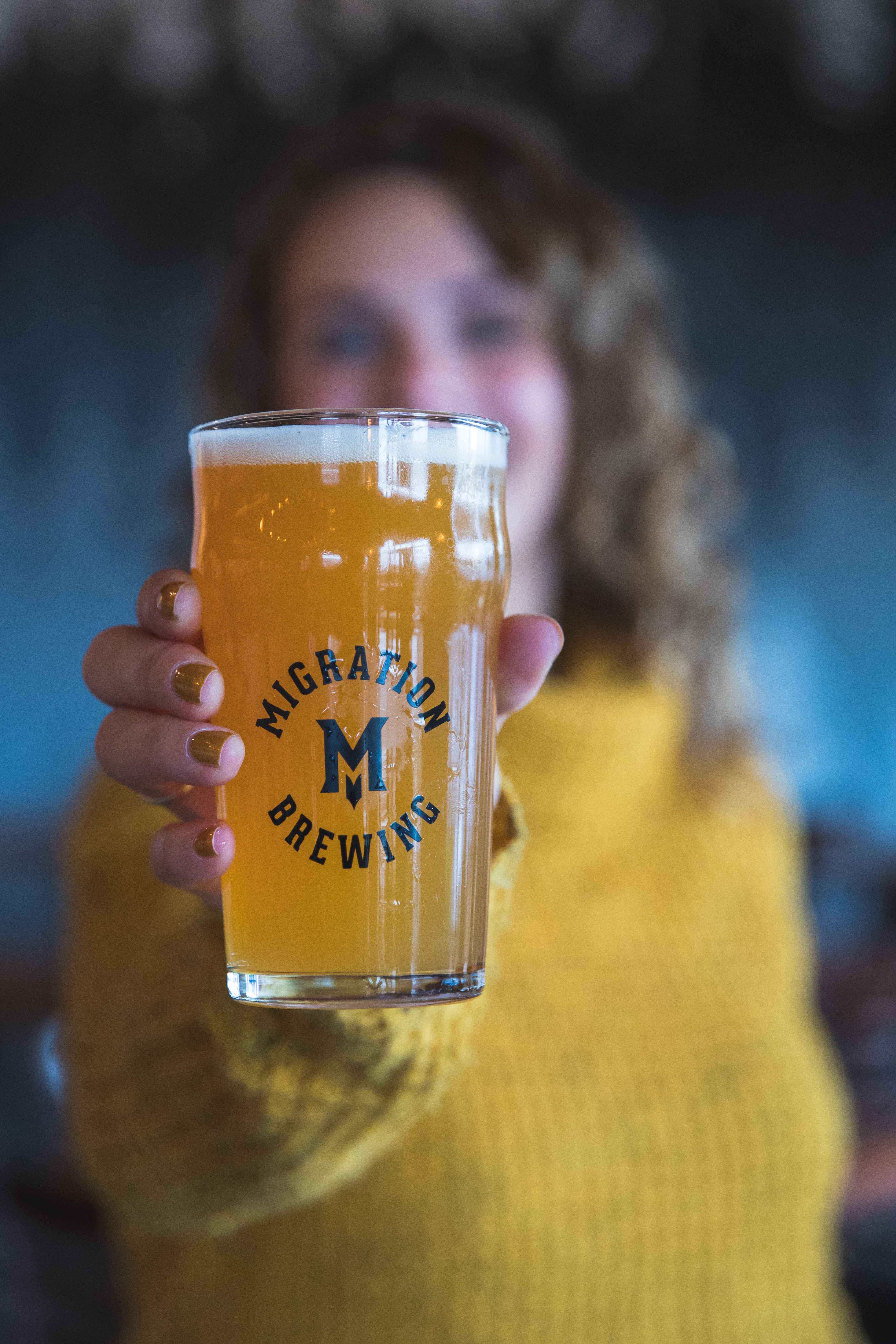 On Saturday, free brewery tours will be given every half an hour from 11:00am-4:00pm at its 2828 NE Glisan Street location and every hour at its Gresham facility. This is a great chance to see behind the scenes of a hands-on craft brewery, and mingle with the people that make it all happen! The event is family friendly at both locations.
Migration Brewing Glisan Pub
2828 NW Glisan St.
Portland, OR 97232
Migration Brewing Gresham Pub
18188 NE Wilkes Road
Portland, OR 97230