Crux Fermentation Project Smith Rock Coolship Experience
|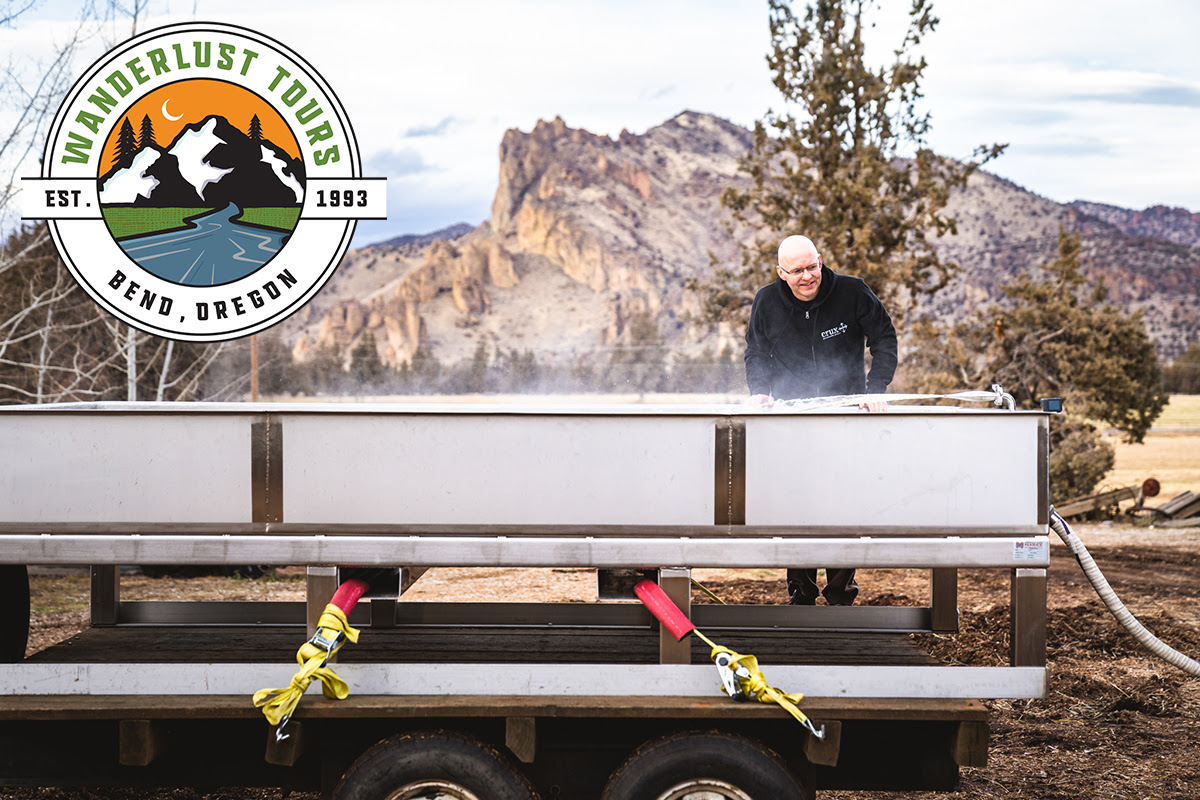 On Saturday, June 5th, Crux Fermentation Project will set its sights on Smith Rock to experience nature and how it assists the brewery on its coolship beers. For this one-of-a-kind Smith Rock Coolship Experience, Crux has partnered with Bend based Wanderlust Tours for a day trip to scenic Smith Rock.
The tour will take place this Saturday, beginning at 1:30pm when it departs from Crux Fermentation Project in Bend for a five hour trip. From there, the Wanderlust Tours van will head north to Smith Rock where attendees will experience nature's handiwork through a brewer's lens.
Wanderlust's elite guides will lead you along this informative hike with Crux's head brewer, Cam O'Connor. He'll share stories of spontaneous fermentation inspired by the surrounding landscape.
And this landscape is one that will surely impress as the tour descends into the Crooked River canyon. Once there, attendees will examine the wildlife, geology, agriculture, water and rock which, when coalesced, give birth to wild yeasts, microflora, and bacteria that provide for the complexities of Crux's latest Gypsy Coolship release. Then at some point, the group will taste the result of Crux's open-air, wort-cooled, brewing ingenuity of its coolship.
Once the hike is finished, the tour will head back to the Crux tasting room for pizza, charcuterie, and a variety of delicious Crux beers where elite staff, handpicked for their knowledge, answer your brewing questions as you drink and dine.
For this trip, Wanderlust Tours recommends bringing sun protection, including hat, sunglasses and sunscreen. It is also recommended to bring a few layers of clothing, hiking shoes, a water bottle, and camera.
The trip costs $165 per person for those 21 years of age or older only. Tour departs from Crux Fermentation Project located at 50 SW Division Street in Bend, OR on Saturday, June 5 at 1:30pm. To participate in this Smith Rock Coolship Experience, click here to purchase your ticket. Online booking closes 48 hours prior to tour time. Please call the Wanderlost Tours office at (541) 389-8359 to check availability.