Full Pour Debuts at HomebrewCon in San Diego
|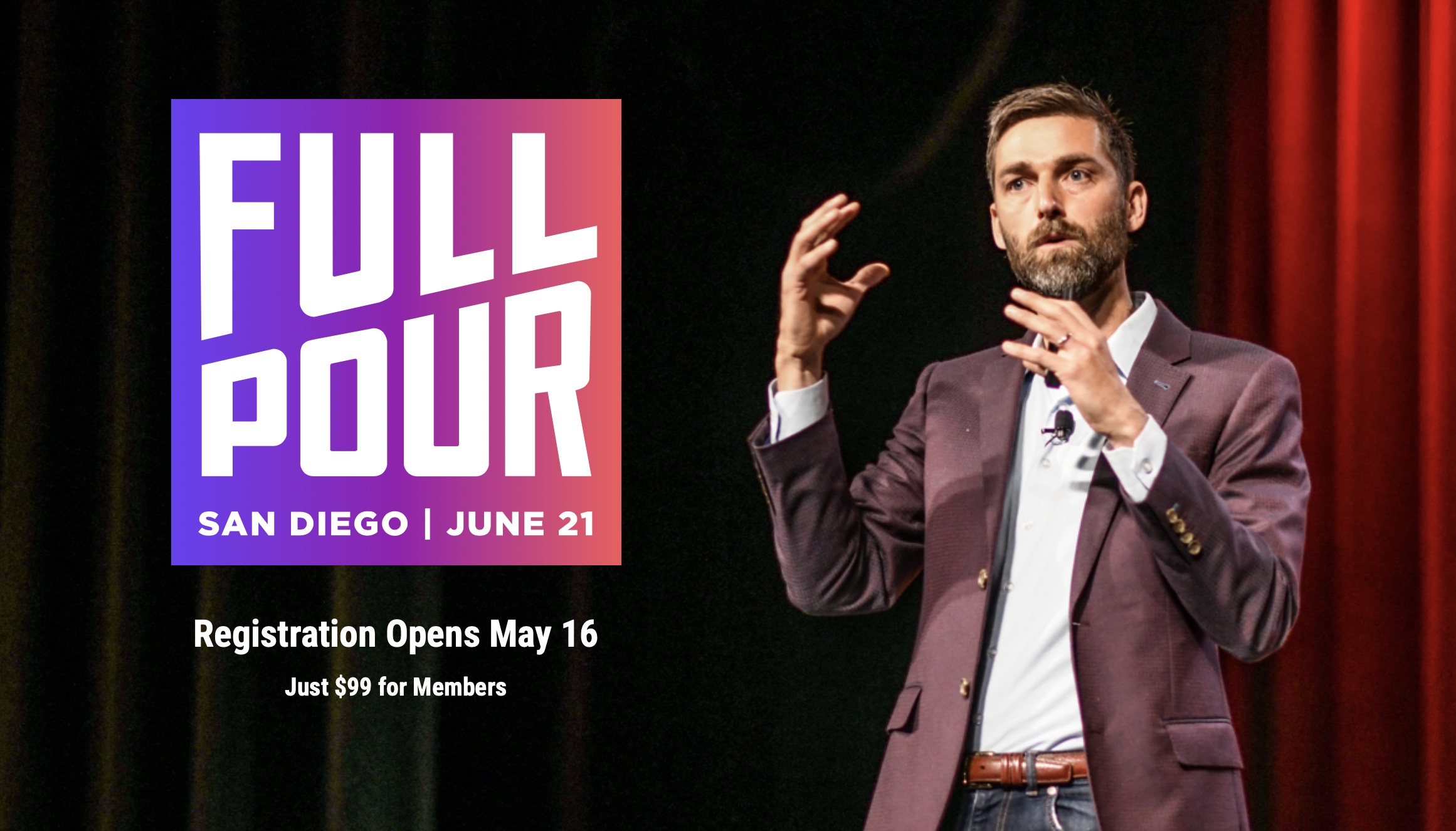 To kick off the 2023 HomebrewCon in San Diego, California next month, the Brewers Association will host Full Pour. This new one-day event at the Town & Country Resort will debut on Friday, July 21 from 1:00-5:00pm and will be followed by a two-hour reception.
The premise of Full Pour is to gather professional brewing industry personnel for some beers and a chance to hear midyear updates from industry experts. The program will feature an update on the craft brewing industry data and trends; the latest information on the supply chain; and  post-event industry happy hour
Full Pour Speakers:
Bart Watson – Chief Economist of the Brewers Association: Is a stats geek, beer lover, and Certified Cicerone®. He holds a Ph.D. from the University of California, Berkeley, where in addition to his dissertation, he completed a comprehensive survey of Bay Area brewpubs one pint at a time.
Christopher Shepard of Beer Marketers Insights: Senior editor of Craft Brew News and editor of Alcohol Issues Insights. Christopher is Beer Marketer's INSIGHTS' (BMI) resident homebrewer and beer geek, and a talented actor and theater director. He graduated from Muhlenberg College with a degree in theater, dance and English.
Mitch Steele of New Realm Brewing Co.: Brewmaster, chief operating officer, and co-founder of New Realm Brewing Co. in Atlanta, Georgia. A professional brewer for 34 years, Mitch has managed brewing operations and innovation for four different breweries including Anheuser-Busch, and Stone Brewing in San Diego County. Mitch is the author of Brewing Techniques, Recipes and the Evolution of India Pale Ale, and in 2014, he was awarded the Russell Scherer Award for Innovation in Craft Brewing.
Registration opens on Tuesday, May 16. BA Member pricing is $99 until June 9. It will then increase to $109. Non-Member pricing is $199 until June 9. It will then increase to $209. To register, click here.