Ground Breaker Honors Homebrewing Legend Denny Conn With St. Denny Dubbel Style Ale
|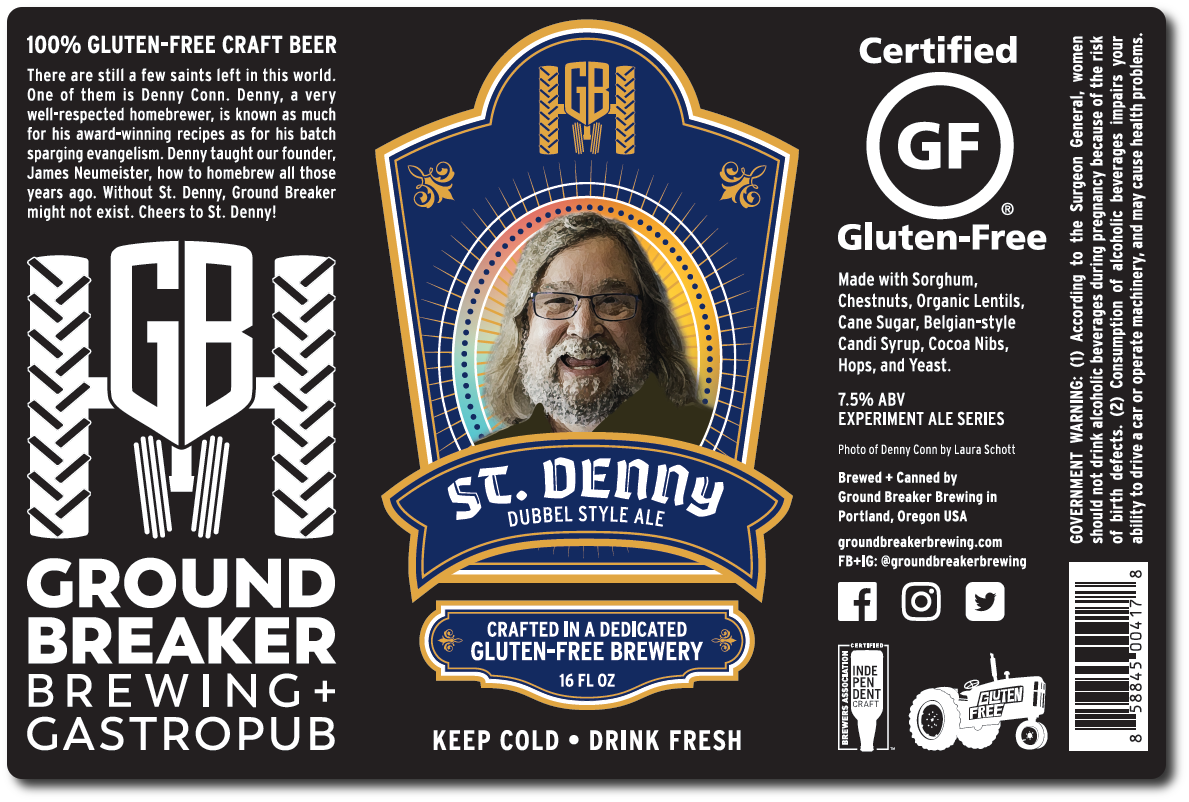 With Learn to Homebrew Day coming up on Saturday, November 3rd its only fitting that for its latest release Ground Breaker Brewing has partnered with homebrewing legend Denny Conn. Ground Breaker has released St. Denny Dubbel Style Ale, a 100% gluten free abbey style Belgian brown ale named in honor of Conn.
The idea of brewing a beer with Denny dates back many years. "I was new to homebrewing and I contacted Denny to ask  him where I could learn about the batch-sparge method," said James Neumeister, founder of Ground Breaker Brewing in a statement. "He said be at my house on Saturday at 9:30."
The story continues…"After a day of brewing under Denny's tutelage, his word quickly became the rule when James was homebrewing, prompting his homebrewing partners to begin referring to Mr. Conn as 'Saint' Denny. When the opportunity came for Neumeister to name an abbey beer, the saintly reference to Denny Conn seemed fitting."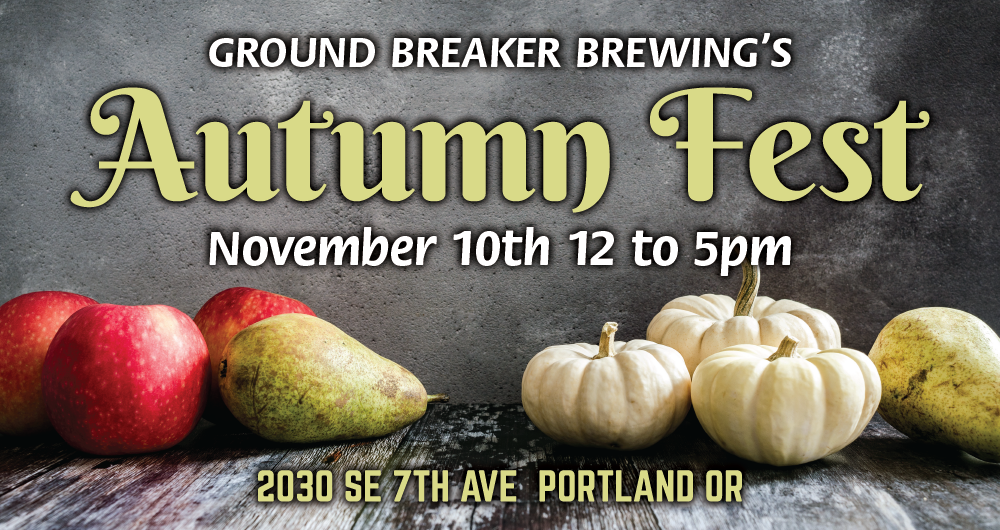 On Saturday, November 10th Ground Breaker will host Autumn Fest, a seasonally-themed tap takeover at its Gastropub. The event will feature a book signing by Mr. Conn. Special limited editions of St. Denny will be available as well as gluten-free beer, mead, and cider from Nectar Creek, Cider Riot!, Ghostfish Brewing, Bierly Brewing, and Evasion Brewing.
St. Denny Dubbel Style Ale is brewed with roasted chestnuts, roasted lentils, roasted cacao nibs and dark Belgian candi syrup. It is lightly hopped with Oregon-grown Sterling hops, and fermented with a blend of two gluten-free Belgian yeast strains. It comes in at 7.5% ABV and 25 IBU.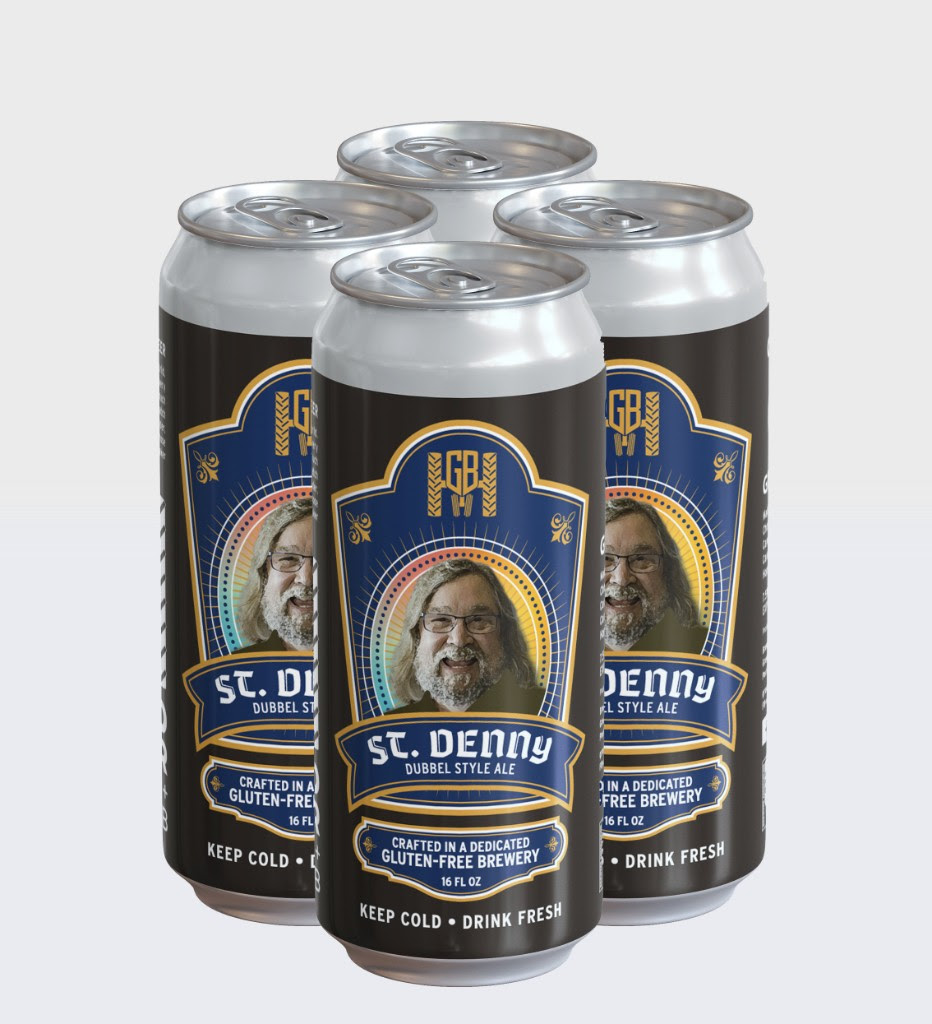 The new St. Denny Dubbel Style Ale is available at the Ground Breaker Gastropub and will be distributed to OR, WA, ID, CA, CO, VT, ME, MA, RI; in BC and AB, Canada; and Japan.