Hopsteiner Continues with its Hoppy Topics – Webinar Speaker Series on Hops
|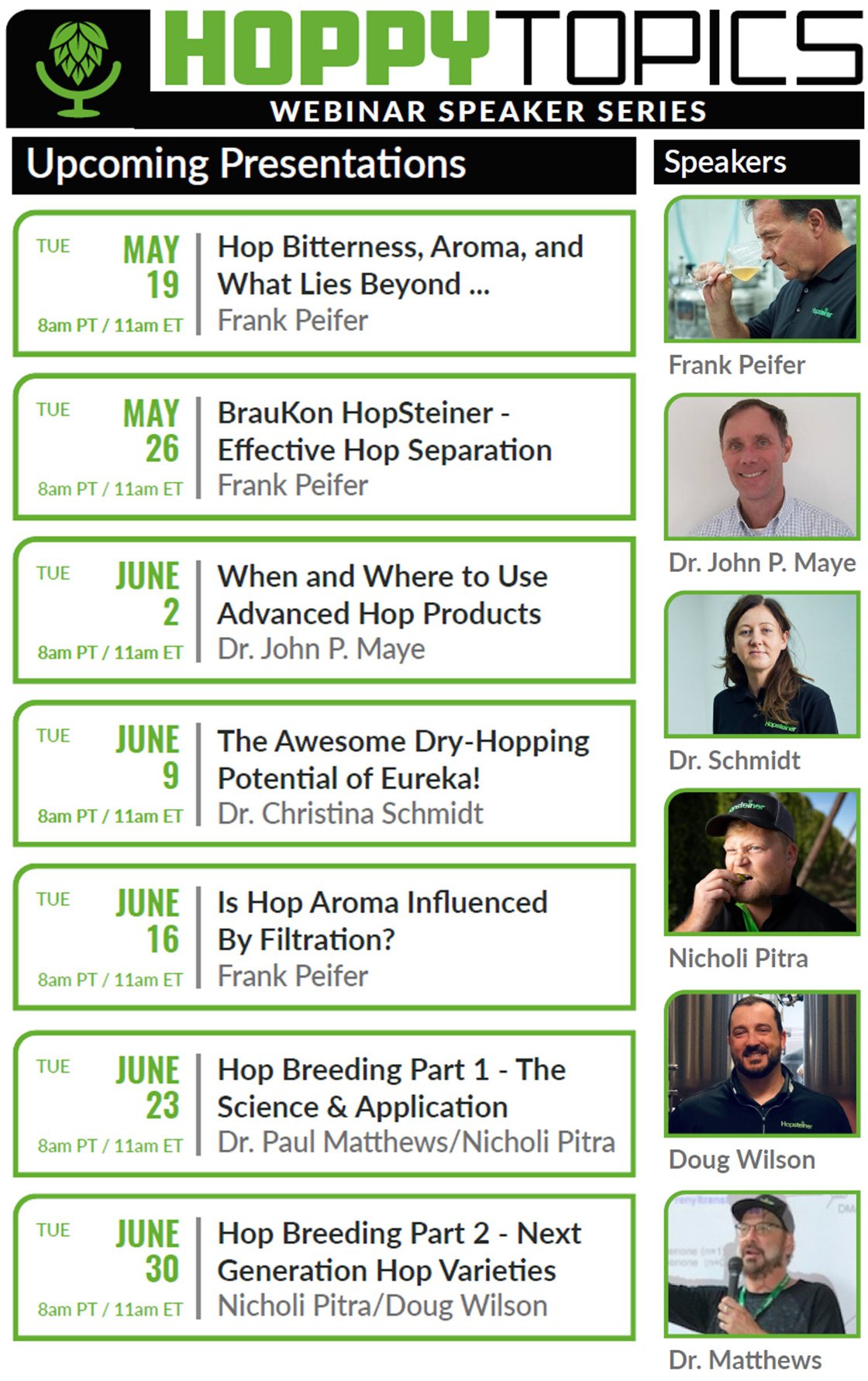 Last month Hopsteiner began offering a Tuesday morning hop educational series. Today, the Yakima hop grower has added additional courses through the end of June to this free series that takes place each Tuesday morning at 8:00am PST.
Hopsteiner presents Hoppy Topics – A Webinar Speaker Series with weekly brewing topics led by Frank Peifer, Dr. John Paul Maye, Dr. Christina Schmidt, Dr. Paul Matthews, Nicholi Pitra, and Doug Wilson.
Hoppy Topics is a free online educational speaker series with presentations from Hopsteiner's lead researchers and hop scientists that unravel the mysteries behind hoppy brewing and the many challenges brewers face on a daily basis. Attend one or more of the following webinars.
Hoppy Topics Weekly Schedule:
May 19 – Hops – Bitterness, Aroma, and Anything Else… with Frank Peifer
May 26 – Hopsteiner (Beer Cleaner) with Frank Peifer
June 2 – When and Where to Use Advance Hop Products with Dr. John P. Maye
June 9 – The Awesome Dry-Hopping Potential of Eureka! with Dr. Christina Schmidt
June 16 – Is Hop Aroma Influenced by Filtration? With Frank Peifer
June 23 – Hop Breeding Part 1 – The Science & Application with Dr. Paul Matthews/Nicholi Pitra
June 30 – Hop Breeding Part 2 – The Science & Application with Nicholi Pitra/Doug Wilson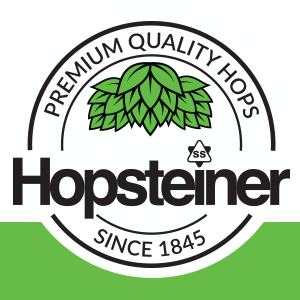 Registration for the weekly Zoom seminars is free and can be done by clicking here. The classes are held on Tuesdays at 8:00am PST.