Interview with Adam Frantz of Belltown Brewing & Recipient of the Glen Hay Falconer Foundation Scholarship
|
One of the great foundations in brewing awards brewers the opportunity to learn more about their craft through a scholarship to brewing school. The Glen Hay Falconer Foundation is proud to announce that Adam Frantz of Seattle's Belltown Brewing has been awarded the 2018 American Brewers Guild Scholarship.
Beginning next month Frantz will be enrolled in the 22-week Intensive Brewing Science & Engineering course at the American Brewers Guild (ABG). He is the tenth Falconer Foundation recipient to the ABG and the ninth year of the partnership.
During this five-month course from January – June 2018, Frantz will learn the fundamentals of beer production and quality assurance with a special emphasis on practical issues. This distance education course is one that allows the brewer to study while maintaining his career. However the final week Frantz will be in Middlebury, Vermont for residential instruction.
This upcoming education will assist Frantz in further developing his skills as a brewer. He caught the brewing bug when he began homebrewing nearly ten years ago after earning a degree in Biology. His first professional brewing job was at Mac & Jacks where he worked his way up to become a full time production brewer. From there he took an offer to be the Head Brewer at American Brewing Company. Then earlier this year he was offered to be the Head Brewer of the new startup Belltown Brewing in downtown Seattle.
The selection process for this year's ABG's scholarship was conducted by a five person selection committee. This included Paul Bergman, Head Brewer and Owner of Wild Ride Brewing, Rodger Davis, Owner and Brewer of Faction Brewing, Alan Moen, Senior Writer and Columnist for American Brewer Magazine, Steve Parkes, Owner and Lead Instructor of American Brewers Guild, and Alan Sprints, Top Dog at Hair of the Dog Brewery and Tasting Room. These five made the difficult decision in selecting a single recipient from a deep and talented group of deserving candidates.
In selecting Frantz, this year's selection committee was impressed with his "innate ability to marry the art and science of brewing," citing his "steadfast dedication and continual drive towards innovation built upon a biology science background." The committee also was impressed with his desire to assist others in the brewhouse along with engaging and educating customers at Belltown Brewing.
"In all respects, Adam stands to benefit greatly from the ABG course as this is really the missing piece in the puzzle for a bigger brewing career, and everyone will benefit from all that he learns and shares." – Glen Hay Falconer Selection Committee
Here's our interview with Adam Frantz, winner of 2018 American Brewers Guild scholarship from the Glen Hay Falconer Foundation.
What brought you into home brewing ten years ago?
Adam Frantz: My wife actually got me into home brewing originally. I was rock climbing at a local gym in Santa Cruz, California and when she showed up to pick me up, she had the back of the car loaded up with home brewing equipment. She had been planning little touches for our wedding and thought it would be nice if I brewed the beer for it. Little did she know that it would be so addicting. I really enjoyed the process; how science driven it was. I also had fun experimenting with different flavor combinations and ingredients. It was the perfect blend of art and science. It became a real passion of mine.
Five years ago you began your professional career at Mac & Jacks. What made you decide to give this professional brewing a shot?
AF: I had a whole other career working at the Monterey Bay Aquarium in California taking care of the animals on exhibit there. It was a great job and I loved it, but my wife and I weren't settled yet and wanted to do some travelling before we ended up getting tied down by a house and kids some day. So we sold everything that we owned, quit our jobs, and traveled the world for 13 months. We traveled across the US, through Mexico, central, and part of South America, Egypt, Nepal, India, Southeast Asia, and a little bit of Europe. All together we hit 5 continents, 24 countries, trekked to Everest base camp, and swam with marine iguanas in the Galapagos. When we came back from this big trip, we had to find a new place to resettle. Seattle was the first place my wife got a job, so we moved out here. We had just spent the last year and a bit following on a huge passion project, so it only seemed logical that my next page of life be a passion career as well. I dropped off several resumes at breweries, attempted to volunteer my time to get a foot in the door, but nothing was working. Mac & Jack's however specializes in hiring people with no prior experience to wash kegs. All of their equipment was custom made at the time and it helped for them to train new people in their way of doing things rather than fight against folks who may want to change their process focused operation. They gave me a call, and I got to work right away washing kegs in their cellar.
How did you use your home brewing knowledge to climb the ranks in the brewhouse at Mac & Jacks?
AF: I wouldn't say that home brewing knowledge really helped me at all to climb the ranks from cellar to brewhouse at Mac & Jack's. What most folks have to realize is that brewing isn't dancing in hops and sampling beer from tanks. It is hard work, lifting kegs, cleaning mold off of the wall behind a tank, sweating through your canvas pants between your 150 degree mash tun and 212 degree kettle, staring through a microscope, being precise, measuring everything, and being on your feet all day. While my home brewing experience and science background gave me the tools to be able to do some of the measurements and talk intelligently about beer. I would say the real key to rising in the ranks out of the cellar, and these are qualities that I look for in people I look to hire too, are:
Someone's capacity for work. Every owner/supervisor will try to squeeze as much productivity out of every employee that they can. Those who can work hard, make the cut.
You have to be able to take measurements constantly and accurately so that you can maintain consistency in your product.
Ability to multi-task. You are never just doing one thing at a brewery.
Taking pride in your work. Too many people these days just don't care. Brewing requires that you care about everything.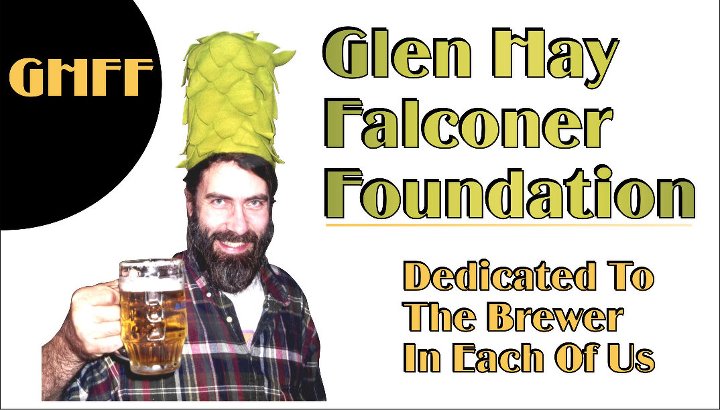 You then left Mac & Jacks for American Brewing Company to be its Head Brewer. What made you decide to take this position?
AF: The opportunity at American kind of fell in my lap, so I took it. I always try to push myself and continue my growth, and this was the logical next step for me. It was an opportunity for me to package in bottles and cans, learn more about brewery operations behind the scenes, manage a crew, and lead production.
Now you are the Head Brewer at Belltown Brewing in downtown Seattle. What made you decide to take on this new opportunity at this startup brewpub?
AF: While I learned a tremendous amount steering the ship at American, I was ready to get out of the distribution/production brewing game. It is very stressful trying to guess how to split a single beer into bottles, cans, and kegs based on unreliable distributor forecasts that are constantly affected by factors out of my control. Also, Belltown Brewing would be my first opportunity to build a brewery from scratch. Make it my own. No prior reputation, my own layout, my own equipment. It was a chance to get back to the fun side of brewing for me, experimenting with different recipes on a smaller scale and focusing on the crowd right in front of me rather than the one at some distant super market. It has truly been a fun endeavor so far.
While at Belltown you applied for and were awarded the 2018 American Brewers Guild scholarship from the Glen Hay Falconer Foundation. The Intensive Brewing Science & Engineering course begins in January 2018. What do you hope to achieve from this 22-week brewing course?
AF: I have a bachelors degree in biology, and most of my experience in brewing has been a mixture of on the job training, discussions with other brewers and professionals, and my own trial and error. Attending a premier brewing school like the American Brewers Guild and studying a curriculum that is hyper-focused on brewing will not only help me to better apply my diverse experience directly to brewing, but should also help me fill in any gaps in my knowledge base that were missing pieces of the puzzle. Brewing science is such a deep rabbit hole. Those who can better navigate the twists and turns seem to make the best beer.
Regarding Belltown Brewing what has been your favorite beer to brew there and why?
AF: I can't say that I have a favorite beer at Belltown Brewing. I always tell people that I drink beer more seasonally. The color of my beer tends to match the color of the leaves at the time. But if I had to throw a fun style out there, I'd say that our IPA's are the most experimental. They are by far our best sellers, which is expected anywhere these days really. I have fun playing around with different hopping regimens (dry hopping, double dry hopping, late hopping, first wort hopping, etc). Lately though, I have been experimenting a lot with Lupulin powders, trying to get my IPA's to pop aromatically even more, while also bumping up yield. Also, trying to expand the definitions of an IPA in the minds of my customers a bit by brewing diverse IPA's: white IPA, black IPA, NE IPA, session IPA, coffee IPA, and more.
Which beers should we expect in the coming months from Belltown?
AF: I rotate beers quite a lot to keep things interesting at the bar, so the list is quite diverse, some of the notables include:
Mexican Chocolate Stout-milk stout brewed with cocoa nibs, cinnamon, and ancho chilis
VT slice of Pie-a pumpkin pale ale brewed with locally sourced pie pumpkins, pumpkin pie spices and maple syrup.
New Year's Resolution- a 7.5% winter warmer brewed with a heavy dose of rye and roasted malts.
Belltown Coffee Brown- brown ale with house made cold brew coffee added to the brite, served on nitro.
Coming down the pike:
Black IPA, NE IPA, Bell St Wheat Apricot ale, and Not yo Mama's Mexican Lager
The Glen Hay Falconer Foundation has granted 37 scholarships since 2004 and is dedicated to promoting knowledge and expertise in the craft brewing industry in memory and honor of Glen Hay Falconer. For more information on the Glen Hay Falconer Foundation, visit www.glenfalconerfoundation.org.