Mayfly Taproom and Bottle Shop to Host ASL Service Industry Classes
|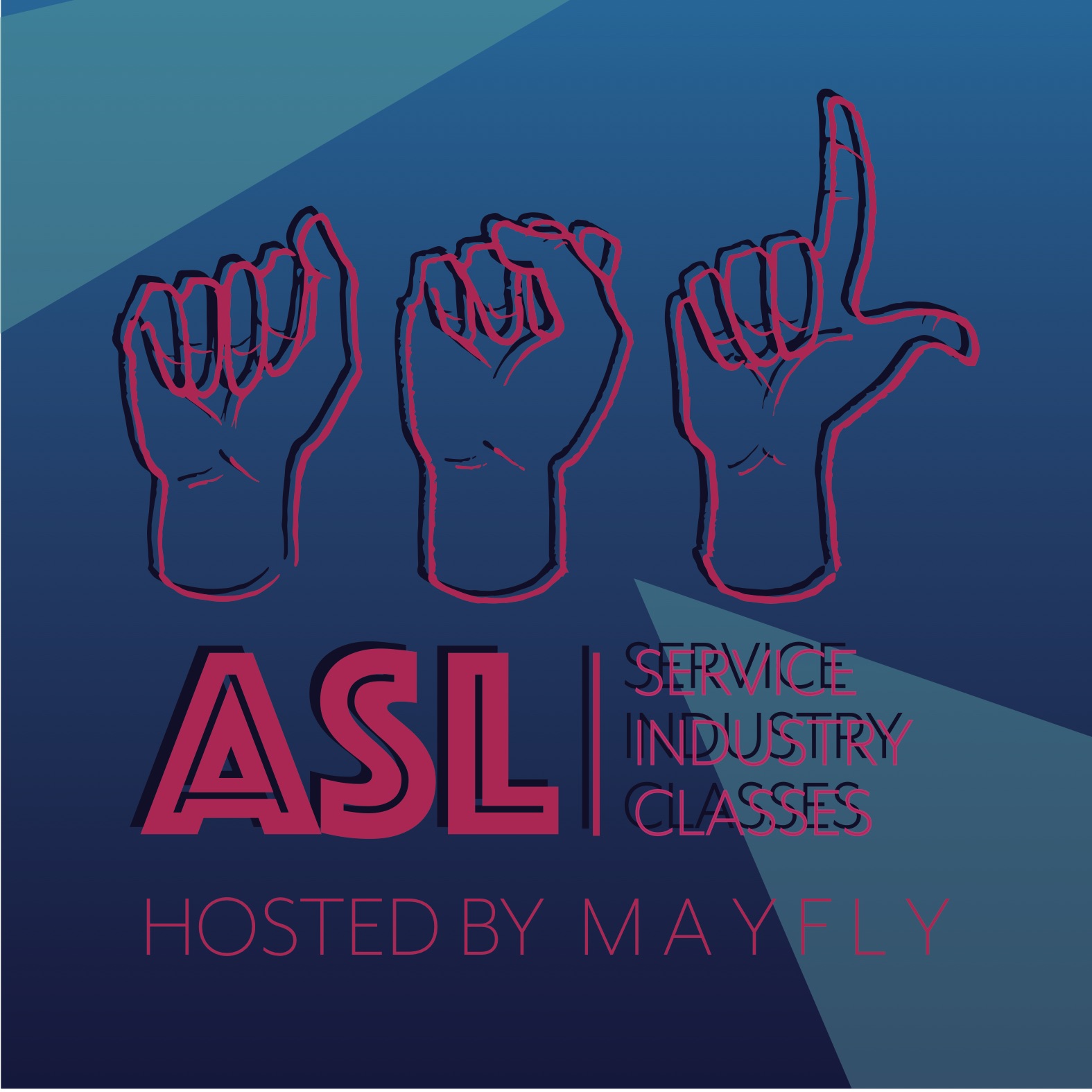 To helps support the service industry of Portland, Mayfly Taproom and Bottle Shop will host four American Sign Language Industry Classes during the month of October.
Since opening nearly six months ago, Mayfly that is located in the Kenton neighborhood has made a goal to become an outlet of the local community to connect and become an integral part of the neighborhood. This has carried over to assisting the local community members that are deaf and/or struggle with hearing issues. To address these customer needs, Mayfly has restructured its menu board, hosted ASL Trivia nights to benefit Cymaspace, added volunteer ASL interpreters to its weekly trivia nights as well as its Monthly Drag Bingo with Peachy Springs.
To better address these issues within its own business and to other people in the service industry, Mayfly has teamed up with Drew Treacy and Carly Leannah. These two deaf women reside in the Kenton neighborhood and will be part of the four-week course focused on ASL for members of the service industry.
Drew is a deaf, native signer who has lived in Portland for 12 years, 8 of these years in Kenton. She currently teaches ASL at a local community college and works as a deaf interpreter occasionally.
Carly is a deaf native Wisconsinite who has lived in Portland for five years, including Kenton for about six months. Her journey with ASL began when she was born deaf to hearing parents who knew nothing about deafness or ASL. This having been back in the pre-digital age, they had very limited resources but were still determined for Carly to have language access. Carly is currently an instructor for both high school and college students within the Portland/Vancouver area.
Mayfly ASL Class Schedule:
October 5 – Teaching the alphabet, names, numbers and pricing.
October 12 – Teach greeting and pleasantries.
October 19 – Cover banter, chit chat, small talk and jokes.
October 26 – Center around customer service lingo as well as beer, wine, and food descriptions.
Each class will take place from 1:00-3:00pm, on each Saturday in October. The goal is for guests to attend all 4 weeks to build on their knowledge. But if your schedule does not allow for this, Mayfly is also encouraging guests to drop in to single sessions.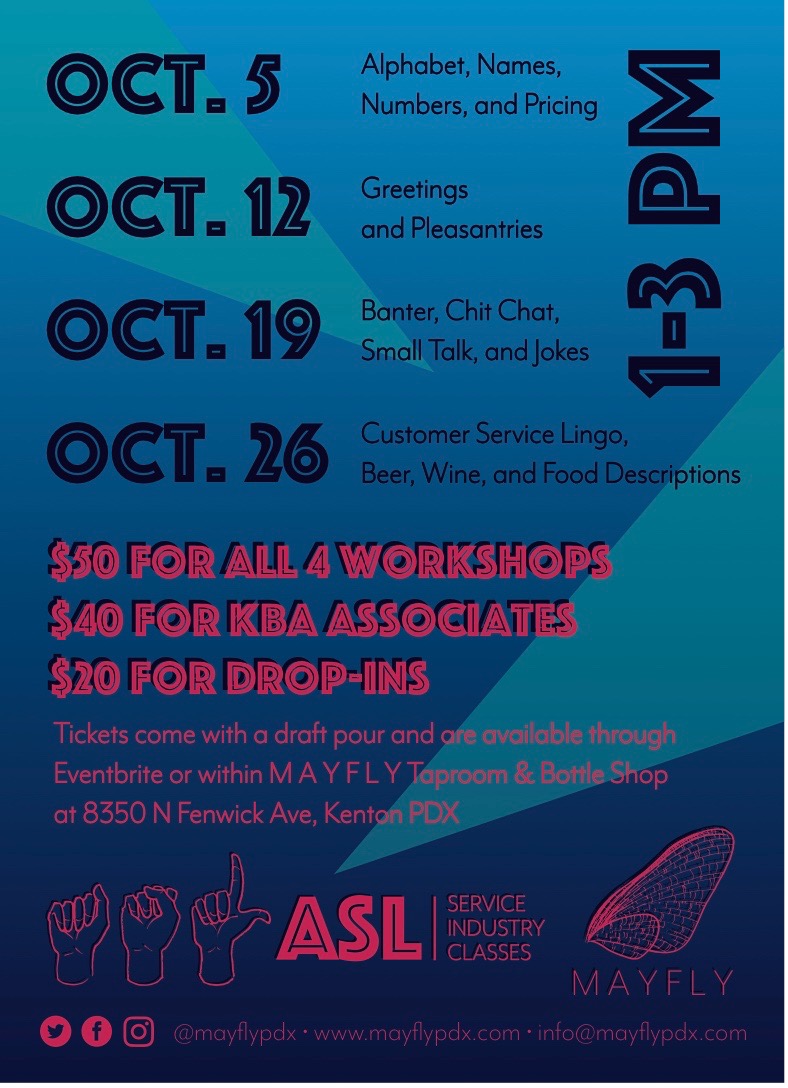 Tickets are available on Eventbrite: https://www.eventbrite.com/e/asl-service-industry-classes-tickets-73016210451
Mayfly Taproom and Bottle Shop
8350 N. Fenwick Ave.
Portland, OR 97217