Meet The Brewer Mike Mathis at The Lodge at Cascade Brewing
|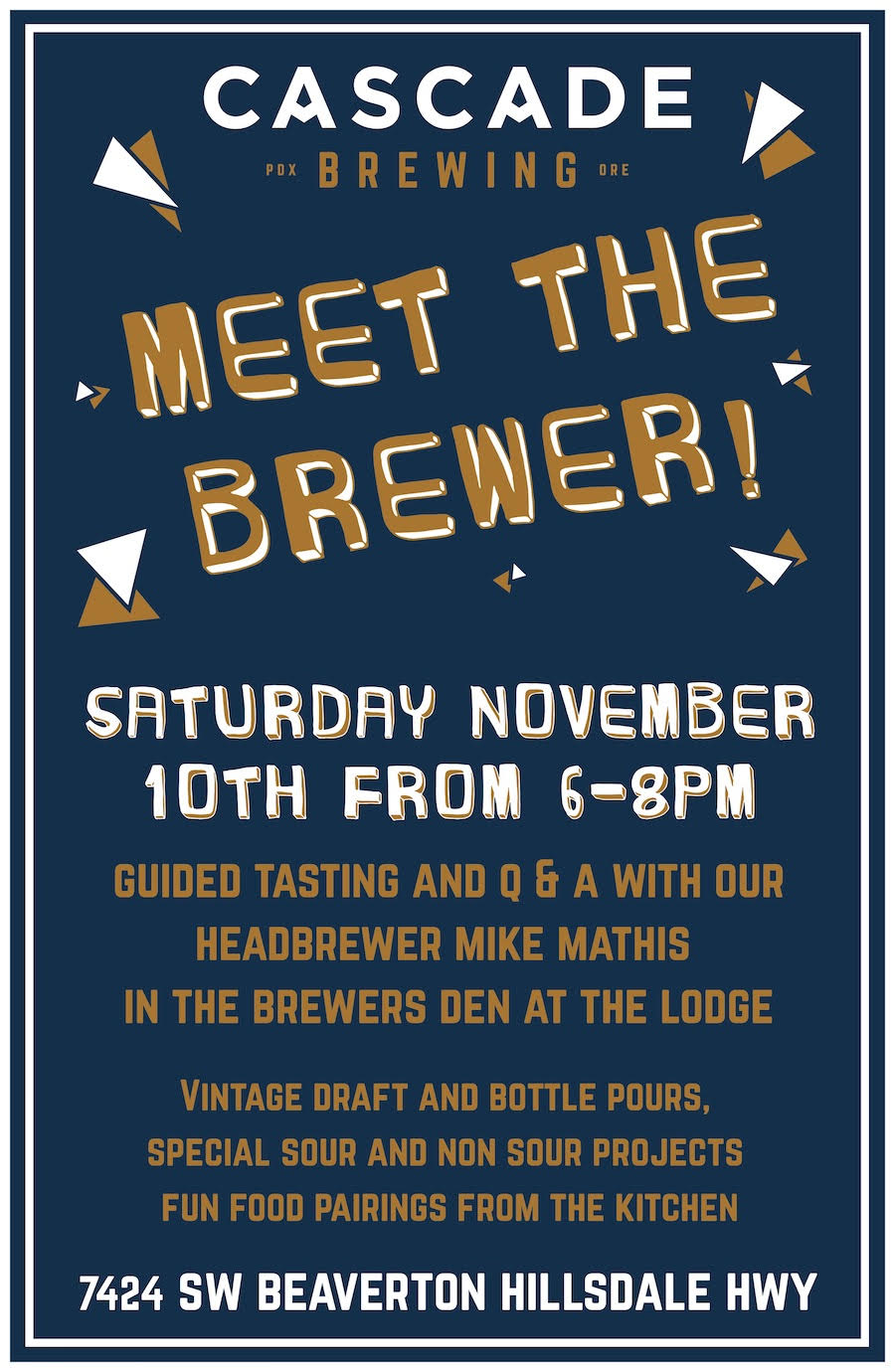 Cascade Brewing is bringing back the once popular Meet the Brewer event to its location on Portland's Westside. The Lodge at Cascade Brewing, formerly known as Raccoon Lodge will host Meet the Brewer with Mike Mathis from Cascade Brewing on Saturday, November 10, 2018.
Held in the Brewer's Den at the lower level at The Lodge, Mike will be holding shop from 6:00-8:00pm offering an evening of a Q&A session alongside a selection of vintage Cascade Brewing draft and bottle tastings, as well as tastings of special sour and non-sour projects. There will also be specialty food pairings by Executive Chef Alfredo Godinez.
The event is open to the public for those of legal drinking age with no cover charge.
The Lodge at Cascade Brewing
7424 SW Beaverton-Hillsdale Hwy
Portland OR 97225