Michael LaLonde Of Deschutes Brewery To Lobby For The Protection of National Land & Waterways
|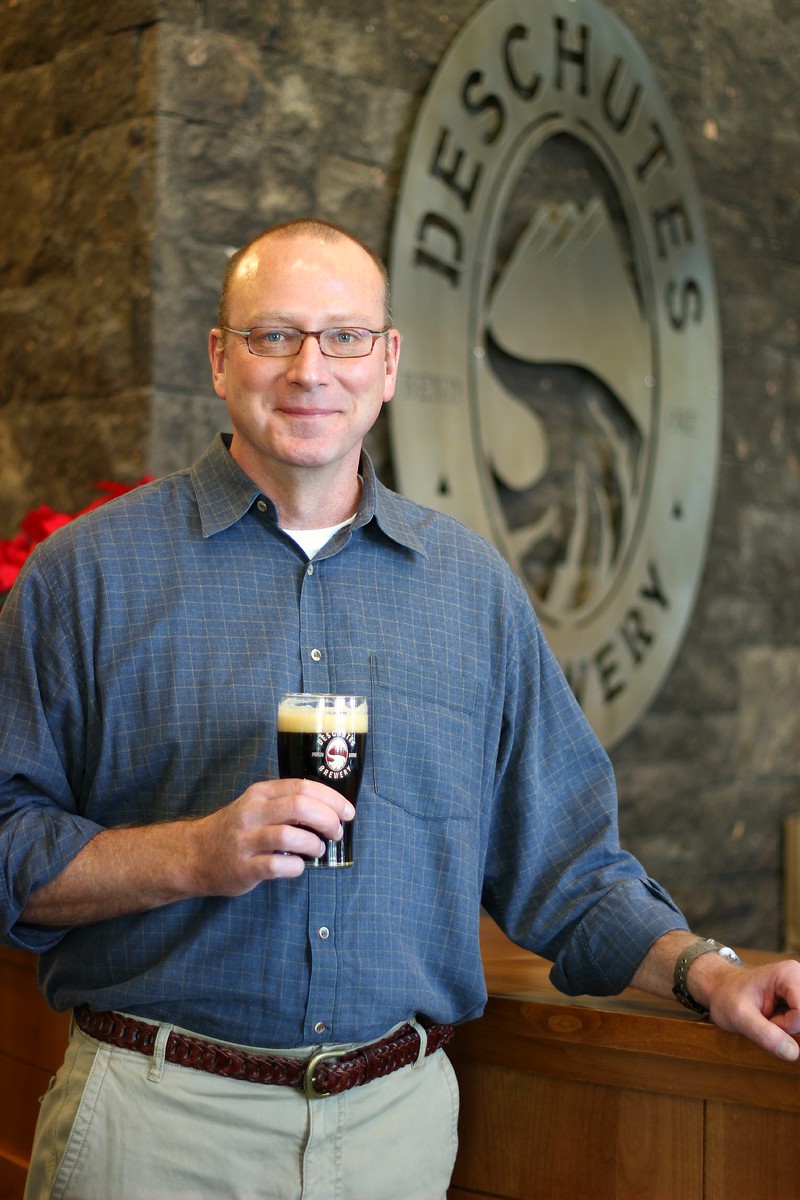 BEND, Oregon – Today Deschutes Brewery President and CEO, Michael LaLonde, participates in the national Conservation Alliance's spring lobbying trip to Washington, D.C.  The purpose of the trip is to remind the current Administration, congressional officials and appointed committee members about the importance of the Antiquities Act of 1906 and to lobby to protect national lands and waterways throughout the United States, including several places in Oregon.
Having joined the alliance's board of directors in January of this year, LaLonde is the first craft beer representative to serve on the board and the first to make the D.C. trip.
"The current Administration's move to shrink the Bears Ears and the Grand Staircase-Escalante national monuments in Utah were urgent wake up calls to many of us who care about our national parks, open spaces and waterways." Said LaLonde. "As a craft beer company who values the outdoors and quality outdoor lifestyles, we can no longer sit back and watch as our nation's treasures are taken away from us. We've always put our company values into action; today's threats require us to do that on an even larger scale than we have in the past."
LaLonde will join outdoor apparel and equipment industry representatives from Patagonia; The North Face; Keen, Inc.; Clif Bar and Company; and others on a designated team. They will meet with Representatives Greg Walden (R-Ore.) and Nancy Pelosi (D-Calif.), and Senators Rob Bishop (R-Utah), Cory Gardner (R-Colo.), Chuck Schumer (D-N.Y.) and Orrin Hatch (R-Utah.) among others.
Among the places the Conservation Alliance is working to protect as part of its 2018 Legislative Priorities are several places in Oregon, including the North Umpqua River watershed, the Wild Rogue and Devil's Staircase wilderness areas, wilderness area in the John Day river basin and acreage along the Rogue Canyon, Molalla and Chetco rivers.
About Deschutes Brewery
Family and employee owned since 1988, Deschutes Brewery – Bend's original brewpub – has become the cornerstone of Central Oregon's flourishing craft brew culture. Known for its generous use of whole hops in its defining beers such as Black Butte Porter, Mirror Pond Pale Ale, and Fresh Squeezed IPA, the brewery also keeps fans on the edge of their bar stools with the release of small batch experimental beers each season. Now available in 30 states and Washington D.C., Deschutes' flagship brewpub has been joined by a main brewing facility overlooking the Deschutes River in Bend, a pub in Portland, and coming in 2021, a new east coast brewery in Roanoke, Virginia. www.deschutesbrewery.com