The Farmers Behind Hopworks Urban Brewery Salmon-Safe IPA Festival
|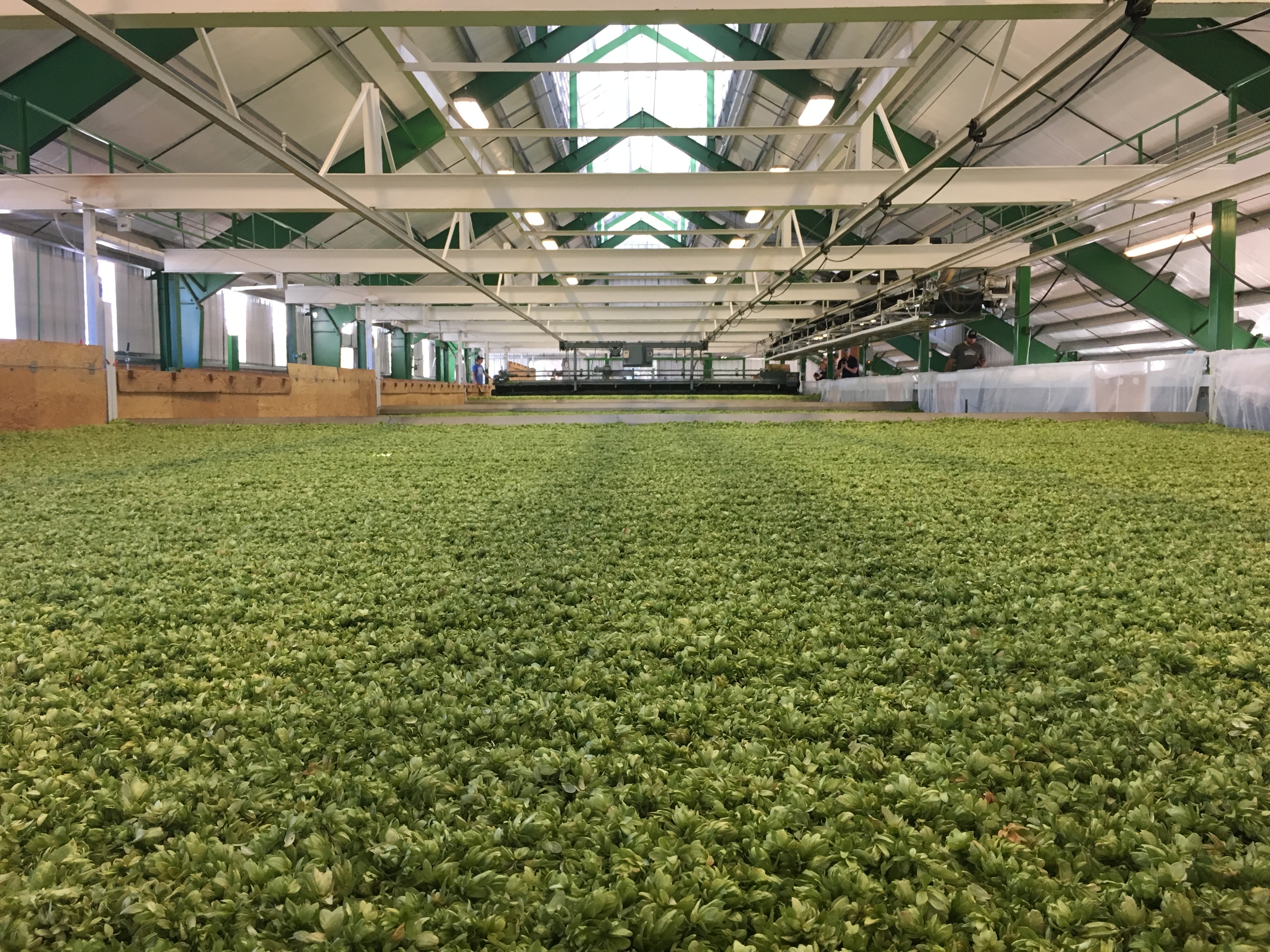 At times its easy to forget that beer is an agricultural product that varies from each year's crops. Barley and hop farmers work their land to provide the ingredients that make up the beers that we enjoy.
Farming can be very damaging to the land and its impacts can be felt beyond the crops itself. Chemicals such as pesticides along with fertilizers that includes animal manure can find its way into nearby water supplies taking its toll on water life.
One such way of farming that limits this impact is Salmon-Safe that is an ecolabel certification that works with farmers and developers to reduce watershed impacts through third-party accountability. Salmon-Safe farming is a peer-reviewed certification and accreditation program that protects water quality, maintain watershed health and restore habitat. With over 95,000 acres of farm and urban lands certified in Oregon, Washington, California and British Columbia this movement continues to gain traction.
The concept of Grain to Glass is so important to the farmers that practice Salmon-Safe certified farming. There have been a handful of hop farmers here in the Pacific Northwest that have been committed to this way of farming over the past few years but few barley growers.
Salmon-Safe hop growers are plentiful in both Oregon and Washington. Oregon hop Salmon-Safe hop growers include Annen Brothers Farm, Coleman Agriculture, Crosby Farms, Goschie Farms, and Sodbuster Farms in Oregon. In Washington's Yakima Valley Salmon-Safe hop growers include Roy Farms, BT Loftus Ranches, Cowiche Canyon Britt Farm, and Perrault Farms.
The decision to become a Salmon-Safe hop farmer seems to have been an easy one to many of these farmers. Many do it for the world we live in and strive to leave it in a better place for their children and grandchildren.
"As a farmer you can't help but be amazed by the natural world," said Jeff Perrault from Perrault Farms. "We work hand in hand with Mother Nature on a daily basis. Perrault Farms decision to become SalmonSafe certified was based on the belief we need to implement more sustainable farming practices for future generations to enjoy the natural world as we know it."
He adds, "All these things that we're doing, such as mitigating soil erosion and mitigating the use of herbicides have a positive effect on our farm and overall soil health for future generations. It is obvious the natural biology of the soil can  provide far more for the plant than any synthetic fertilizer used by itself. Becoming salmon safe certified helps create a guideline for us in ensuring we're employing practices that will be beneficial to our soil and surrounding environment."
Michael Roy from Roy Farms also looks at why his farm became a Salmon-Safe farm in a similar fashion. "Short answer is because it is part of the bigger picture," said Roy. "We had a couple customers who wanted to source hops with the certification and it was in line with our values which include all stakeholders."
South of Portland in Woodburn, Oregon, Crosby Hop Farm has been utilizing its 420 acres to grow Salmon-Safe hops. "A large part of Crosby Hop Farm's company ethos is being a good steward of our land," said Zak Schroerlucke from Crosby Hop Farm. "Sustainability is one of our four core values at CHF and the Salmon-Safe certification is a natural extension of our B Corp certification."
He adds, "We are always looking for ways to continuously improve our environmentally-friendly farming techniques as well as educate other growers and brewers on the benefits of being Salmon-Safe or choosing Salmon-Safe products. All of the varieties we grow on the farm are Salmon-Safe."
Over in neighboring Silverton, Oregon, 4th generation farmer Gayle Goschie from Goschie Farms was inspired to grow Salmon-Safe hops from reading the back of a wine bottle.
"It was in the early 2000's as I was beginning to taste my way through what was happening in Portland and Bend with more flavorful beers," states Goschie. "I loved what I was experiencing as a consumer and saw a need to better communicate what we as hop growers were doing on the farm. I wanted to communicate with craft brewers how we as growers were crafting our hops."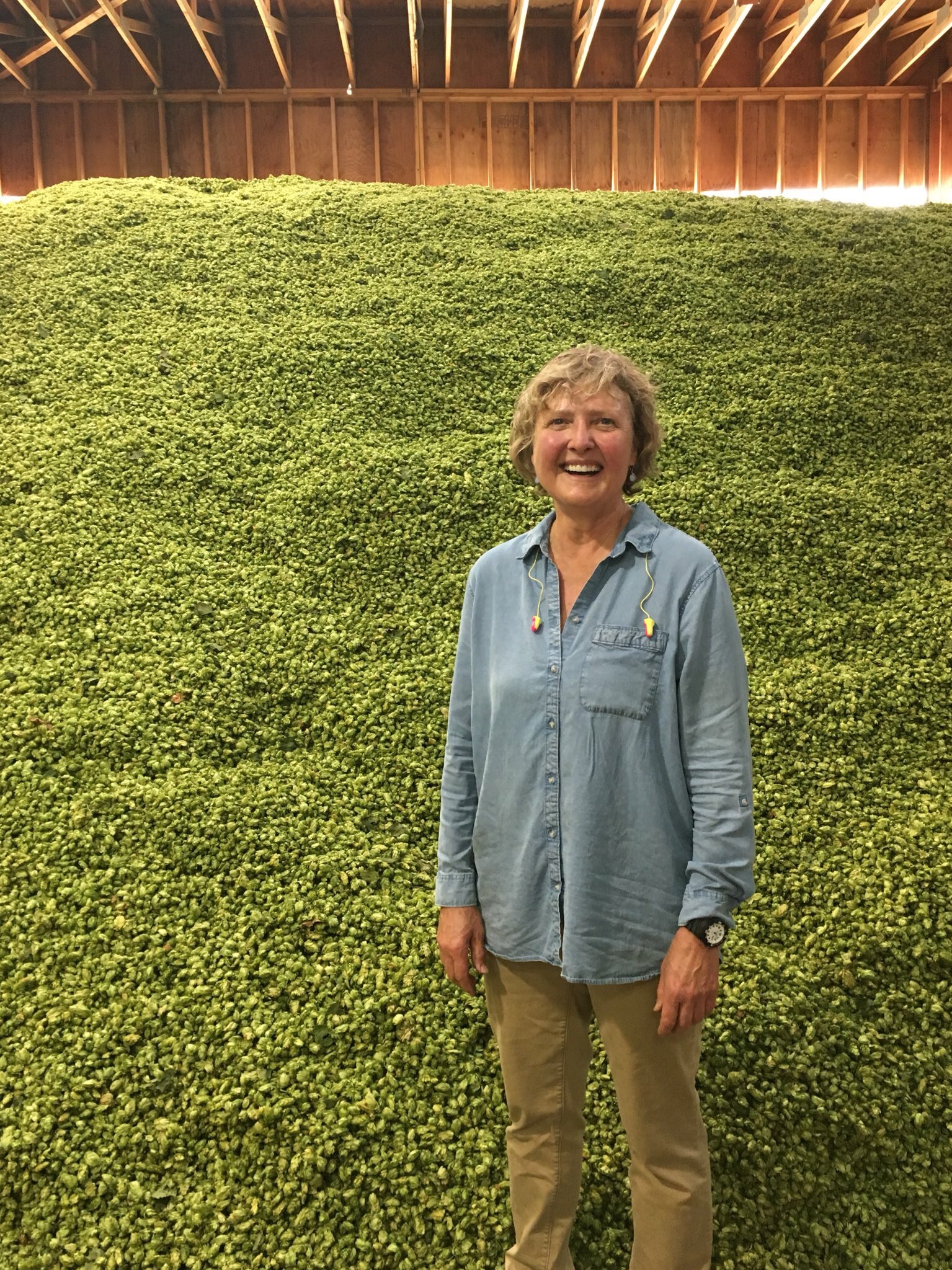 "In addition, the Salmon-Safe logo was showing up on the back of more and more wine bottles," adds Goschie. "I liked what communication that provided to wine consumers and I had a strong sense that craft brewers would want to do the same."
But how difficult is it to become a certified Salmon-Safe hop grower?
"The initial certification process for Salmon Safe is similar to becoming Global Gap certified where there are standards you must meet to gain the certification," said Perrault. "The salmonsafe certification process is also very unique in that it's ongoing and improvements are always being made to your farm specific program. Initially there are "growing pains" in taking part in the program as the chemistries available for controlling disease and pests are decreased. As we move through the program we've learned to adapt and utilize softer chemistries that are more environmentally friendly."
Similar sentiments are felt at Crosby Hop Farm. "Like any change in a business, there is a bit of a learning curve and adjustment period to new practices," stated Schroerlucke. "Luckily for CHF, we've employed sustainably focused farming techniques prior to acquiring the Salmon-Safe certification. The Salmon-Safe requirements dovetail nicely with our ongoing sustainability efforts."
At Roy Farms this certification seemed to be one that tested its obligation to the land it farms. "Not very difficult as long as there is commitment," adds Roy. "It does leave you will less tools in the conventional tool chest and does increase costs."
"The great message is it wasn't terribly difficult," said Goschie. "There were so many of the common sense practices of certification that we were already incorporating into how we were farming our ground and protecting our streams.
"Our farming business is built on the protection of our soils, water supply and natural habitats," adds Goschie. "That said, I will admit there have been a few times over the years that a sleepless night caused by a certain pest or disease problem without the restrictions of the certification would have had me very tempted to reach for a stronger chemistry to insure quick and sure control.  As the years have now gone by we have few if any situations where pests or diseases are extreme problems; our growing enviroments have become balanced."
"I am most proud that we are not the only Salmon-Safe hop growers in the PNW," said Goschie. "We are now joined by premier hop growers in Oregon and in Washington as well."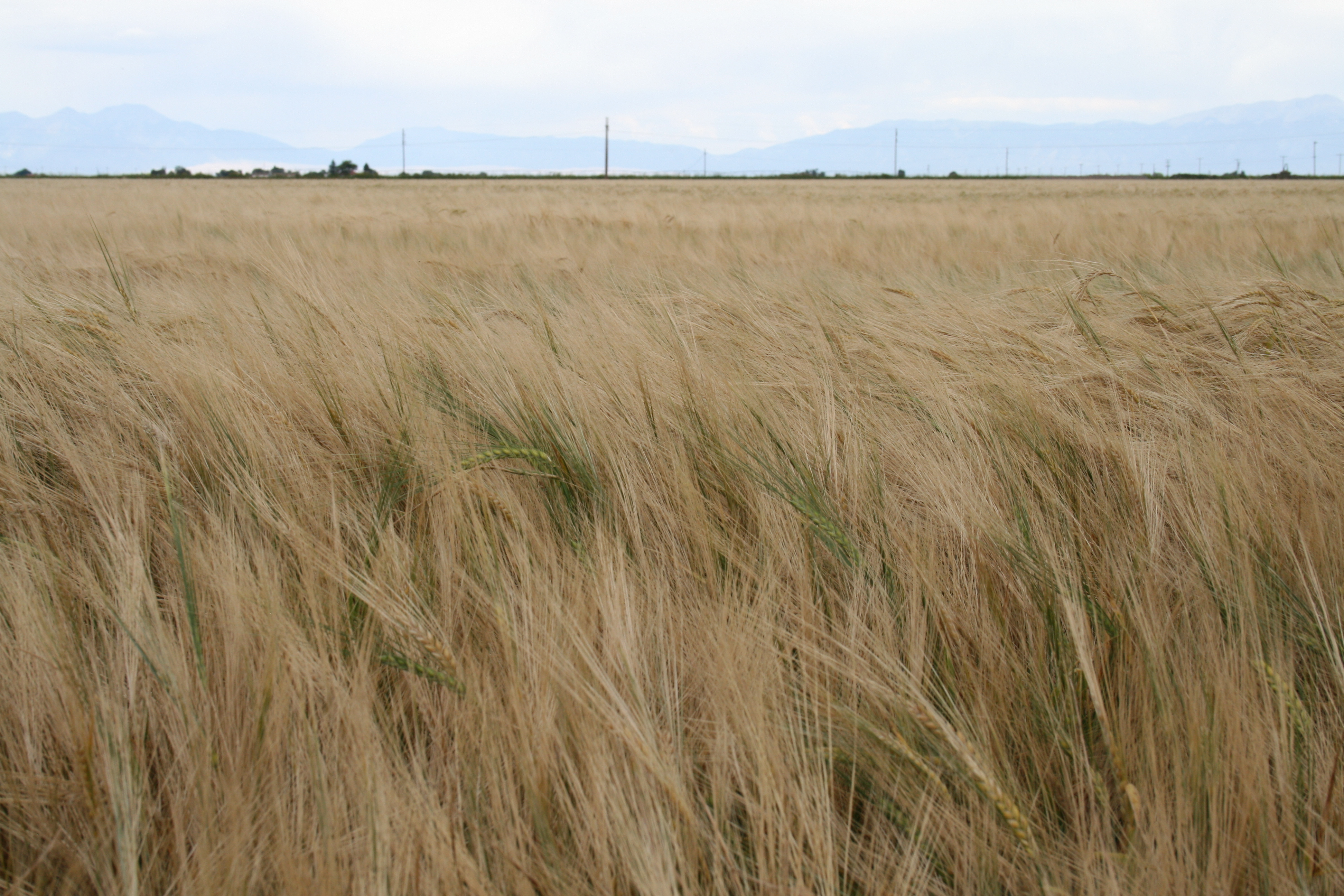 However, when it comes to the backbone of the beer, Mainstem Malt is the sole maltster that provides Salmon-Safe malt. Led by Phil Neumann in Walla Walla, Washington, Mainstem Malt works with a few farmers that grow only Salmon-Safe malt.
After years of studying the intersection of natural resources and agriculture, Neumann completed Oregon State's Water Resources Grad Program in 2012. He then worked as a liaison between consumptive water users and fisheries managers in the Walla Walla Basin. In 2015 he launched Mainstem Malt to further fuel this passion of his.
"We currently work with 3 different Salmon-Safe certified farms across 3 unique grain production locales in Oregon and Washington, from Walla Walla to the Willamette Valley," said Neumann. "The farms are H.T. Rea Farming, Johns Ranch, and Goschie Farms."
Mainstem Malt toll malts its barley at LINC Malt and Skagit Valley Malting with a goal of in-house malting in 2019.
"100% of the grain we source is grown on Salmon-Safe certified family farms," adds Neumann. "It's also 100% dry-farmed. For all of our growers, malting barley is a new crop that increases the sustainability of their rotations."
Currently Mainstem Malt is working with 28 breweries and American Single Malt Whiskey distillers. A detailed list can be found here. But if you're a brewer and want to join this movement, Neumann is always willing to add new clients.
"Brewers can go to our Malt Sales page and learn more about our Custom Malting and Quick Ship sales formats (www.mainstemmalt.com/malt-sales)," adds Neumann. "We are also in the process of brining our malting in-house with our Northwest Hub in Walla Walla (www.mainstemmalt.com/expansion). Brewers can submit extremely helpful online pledges of support in exchange for an early supporter discount."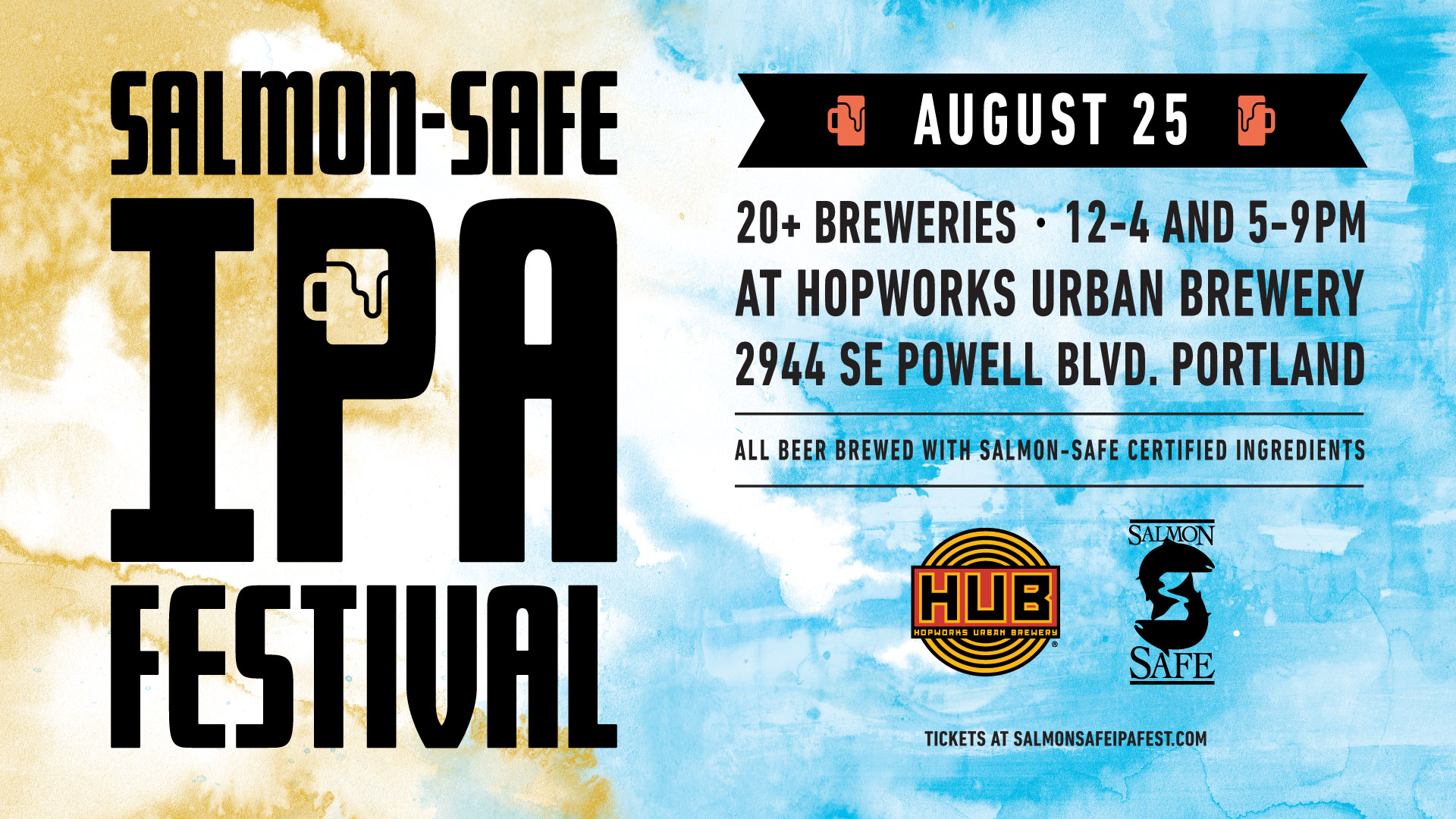 To promote this category of Salmon-Safe farming pracitces, Hopworks Urban Brewery will host the Salmon-Safe IPA Festival. This is the first festival of it's kind, bringing together 22 craft breweries from around the country to brew hop-forward beers that are all brewed with Salmon-Safe certified ingredients.
Hopworks' Salmon-Safe IPA Festival will take place during two sessions on Saturday, August 25, 2018. In between these two sessions will be a panel discussion.
Session 1: 12-4 pm (all ages)
Panel talks: 4-5 pm (Panels with limited beer releases, separate $5 admission)
Session 2: 5-9 pm (21+)
"We are excited that more than 20 of our industry friends are joining us in brewing original IPAs using ingredients that help protect our beautiful planet," said Christian Ettinger, HUB's Brewmaster and Founder in a statement. "The relationship between clean and abundant water and great beer is something to protect and celebrate."
"The Salmon-Safe IPA Festival is a powerful way to encourage more breweries to source certified hops and malt while educating consumers on the simple choices that we can make for clean rivers and healthy watersheds," said Dan Kent, the executive director of Salmon-Safe in a statement. "With more than 70 crops grown using practices that protect rivers and local salmon and more than 300 supermarkets featuring Salmon-Safe labeled products, the chance to make a positive impact can happen in many places — including the brewhouse, at the farm level, and at the store."
Salmon-Safe IPA Festival Beer List:
Aslan Brewing – Organic Fish Have Feelings IPA.
An IPA brewed to help raise awareness for our fish friends facing growing dangers to their natural habitats. The combination of Salmon-Safe Azacca, Citra and Mosaic hops make this beer a pungently dank juice bomb. 7.2%
Baerlic Brewing – Grass is Greener IPA.
They say the grass is always greener…and with a big nose of fruit punch & orange peel laid over flavors of dank pine and spring flowers, it's soo true. Brewed with Centennial, Jarrylo and Meridian hops from our good pals at Crosby Hop Farm. 6.2%
Bale Breaker Brewing – Chumdog Millionaire IPA. 
Hazy IPA brewed with Simcoe, Amarillo, Azacca, and Chinook hops from Roy Farms and malt from Mainstem Malt. 6.5%
Breakside Brewery – Cascade Lox. 
An English-ish style Session IPA designed and brewed by our QA manager Greg Soto. We love getting all of our staff involved in designing and brewing our beers. Athena English Pale, Pilsner, and Walla Walla Hard Red Light Munich malt from Mainstem Malt. Mt. Hood, Cascade, and Amarillo hops all come from Crosby Hop Farm.
Crux Fermentation Project – Three Streams Brut IPA. 
We squeezed all the juicy, citrusy goodness out of two classic hops we've all come to know and love but kept the bitterness at bay, letting the light shine through its malty bedrock. Brewed with Centennial & Cascade Hops from Goschie Farms and Pilsner Malt from Mainstem Malt. 6%
Culmination Brewing – The Final Cut.
Hazy IPA with notes of Citrus, Dank, and Resin. Chinook, Centennial, and Cascade from Crosby Hop Farm. 7.1%
Deschutes Brewery – Moonlight Run IPA.
A classic English IPA brewed with a rich, crisp and complex malt profile and a medium body. Nugget, Tettnang and Crystal hops deliver citrus notes with subtle herbal flavors and a delicate floral aroma. Salmon-Safe hops from Crosby and Tettnang from Goschie Farms. 6%
Ex Novo Brewing – Salmon Ella
IPA brewed with Mainstem Malt. Citra, Azacca, and Ella hops from Crosby Hop Farm. 6%
Fort George Brewery – Rite of Passage
West Coast IPA brewed with Mainstem Athena Pilsner and Hard Red Light Munich, Meridian Hops, Strata Hops, and Idaho 7 Hops. 7.5%
Fremont Brewing – Certified 
IPA brewed with all organic hops and local malts. All ingredients are Salmon Safe certified, including Athena 2-Row Pilsner & Genie Barley from the Johns Ranch farm in Athena, OR and Walla Walla, Soft White Pale & 102 Wheat from H.T. REA Farming in Walla Walla, WA. Hops are organic Mosaic/Ekuanot blend from Cowiche Valley outside of Yakima, WA. 6.5%
Gigantic Brewing – HopLips
Our HopLips Session IPA is brewed with delicious and juicy Simcoe, Crystal and Brewers Gold hops from Sodbuster Farms and Loftus Ranches. 5.5%
Hopworks Urban Brewery – Fresh Hop Goschie Estate Pilsner
Pilsner brewed with Crystal hops and aged on fresh Hallertauer Abiqua hops. The hops and Lyon 2-Row malt all come from a single estate, Goschie Farms in Silverton, Oregon.
Hopworks Urban Brewery – Willamette Meridian IPA 
The original "Willamette Meridian" was established as a guide for the early Oregon settlers populating this territory. Our version, in beer form, is a guide to using Salmon-Safe ingredients to create the beverage that so many of us enjoy in the Pacific Northwest. We used grain grown in Walla Walla Washington and dosed it with generous amounts of Salmon-Safe Crystal, Azacca, Meridian and Willamette hops. 6.5%
Loowit Brewing – Steelhead Reserve IPA
Floral and Citrus notes abound in this IPA that is as refreshing as a swim upstream. Chinook, Centennial, Willamette, Columbus and Amarillo hops spawn a unique bouquet. Hops come from Indie Hops and Crosby Hop Farm. 5.7%
Matchless Brewing – Area 13
Salmon Safe DIPA with Crosby hops and Mainstem Malt. 8.5%
New Belgium Brewing – NBB Salmon-Safe IPA
IPA with Mainstem Malt and Nugget, Strata, Columbus, and Azacca hops from Goschie Farms and Roy Farms. 7%
Quirk Brewing – Bigger on the Inside IPA
This IPA incorporates the full, nutty malt flavor of Mainstem Genie Pale malt with a blend of Azacca, Amarillo, Centennial and Crystal hops from Crosby Hop Farm for a delicious aroma of Pineapple and Citrus. 6.5%
Sierra Nevada Brewing – Lemon Drop IPA
Citrus forward IPA brewed with lemon peel and salmon safe ingredients. Brewed with Mainstem Pale Malt grown in Walla Walla and hops from Crosby Hop Farm & Yakima Chief Hops. 6.4%
Stoup Brewing – Fish Dancer IPA
This NW style IPA has a light, malt base. The beer is bittered with Bravo, whirl-pooled with Mosaic and dry-hopped with Experimental Hop HBC-692 & Citra for a burst of fruity, tropical, hoppy goodness. Our Salmon Dancer IPA is inspired by the Columbia River which connects to the rivers & tributaries feeding the WA & OR farms where our 100% Certified Salmon-safe ingredients were sourced. 7.5%
Trap Door Brewing – Funk the Jewels
Hazy Farmhouse IPA with Amarillo, Azacca and Centennial Hops from Crosby Hop Farm. 6.8%
Widmer Brothers – Hooks and Spillways IPA
The Widmer Brothers Innovation Team brewed up a 10 barrel batch utilizing ingredients from some of our favorite Salmon-Safe partners. 100% Mainstem pilsner malt from Goschie Farms, and three hop varietals (Azacca, Columbus, and Experimental Hop #527) from Roy Farms. 6.2%
Worthy Brewing – Call of the Wild
Lemon & lime citrus hop aromas meet with biscuit and sweet wheat flavors in this highly attenuated brew. The malt all comes from Mainstem and the beer is dry-hopped with Chinook and Cascade hops from Indie Hops and Azacca from Roy Farms. 5.8%
Yachats Brewing – Huntress
Pink Guava IPA with hops from Crosby Hop Farm. 6.2%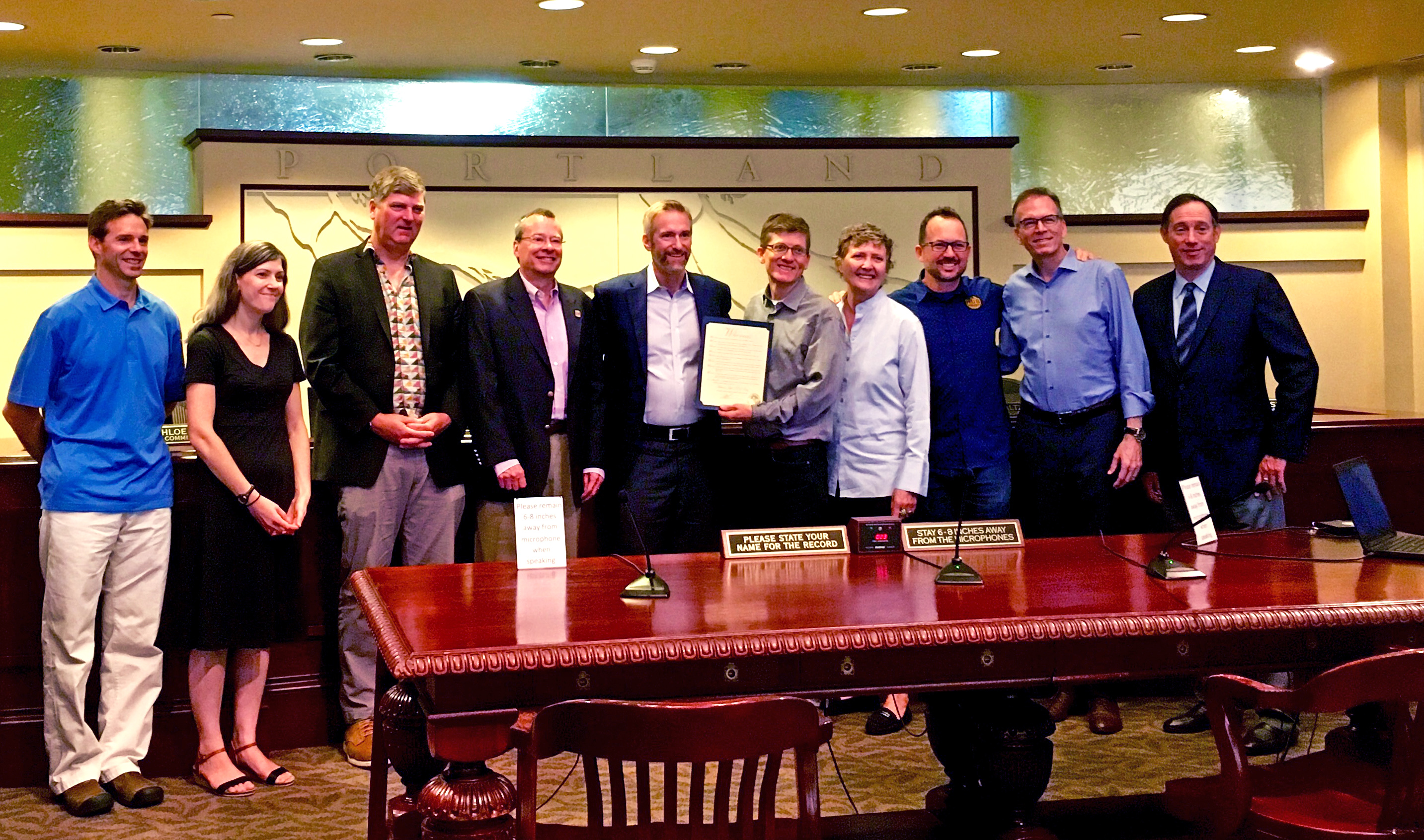 Advance tickets are now on sale at $25.00 each and incudes a special HUB anniversary glass chalice, 10 drink tickets good for 4oz. pours, an order of HUB Pretzels and a raffle ticket. Tickets at the door will cost $30.00. To enter the industry panel this will be $5.00.
Each session has only 400 tickets available and the event is expected to sell out. All proceeds from this event benefit the environmental nonprofit Salmon-Safe. Find all of your ticket information here: http://salmonsafeipafest.com
Due to the festival location in the brewery parking lot, festival goers will need to park on adjacent streets in the surrounding neighborhood. Festival parking is not available in HUB's parking lot.
Hopworks Urban Brewery
2944 SE Powell Blvd.
Portland, OR 97202