The Upper Lip Beer Symposium – Hazy IPA
|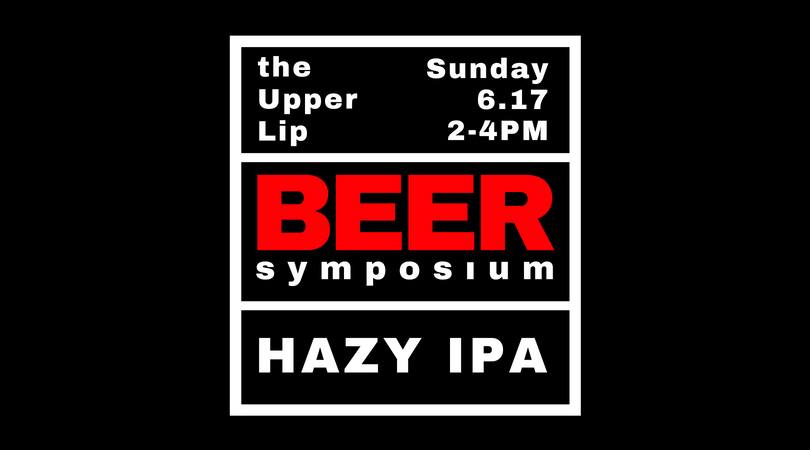 After its successful launch in late March, The Upper Lip is back with its next Beer Symposium on Sunday, June 17th from 2:00-4:00pm. Beyond the beer knowledge gained at these symposiums is the fact that each one is economically priced at only $10.00 and includes a couple of beers!
The Upper Lip Beer Symposium is a new series of beer talks featuring industry professionals moderated by Advanced Cicerone Ryan Spencer. This series of discussions will focus on one specific subject with a curated draft list to enhance the educational experience. Plus attendees will have an opportunity to participate in the closing Q&A.
When its second installment of The Upper Lip Beer Symposium comes around on June 17th, the featured beer style will be the trendy Hazy IPA. Spencer will moderate a panel of professional brewers that includes Ben Edmunds of Breakside Brewery, Mat Sandoval of Modern Times Beer PDX, Conrad Andrus of Culmination Brewing, and Whitney Burnside of 10 Barrel Brewing Portland.
Brewers Association Juicy or Hazy India Pale Ale Description:
Color: Straw to deep gold
Clarity: Low to very high degree of cloudiness is typical of these beers. Starch, yeast, hop, protein and/or other compounds contribute to a wide range of hazy appearance within this category.
Perceived Malt Aroma & Flavor: Low to low-medium malt aroma and flavor may be present
Perceived Hop Aroma & Flavor: Medium-high to very high hop aroma and flavor are present, with attributes typical of hops from any origin
Perceived Bitterness: Medium-low to medium
Fermentation Characteristics: Low to medium fruity-estery aroma and flavor may be present, but are usually overwhelmed by hop fruitiness. Diacetyl should not be perceived.
Body: Medium-low to medium-high. Perceived silky or full mouthfeel may contribute to overall flavor profile.
Additional notes: Grist may include a small amount of oat, wheat or other adjuncts to promote haziness. Descriptors such as "juicy" are often used to describe the taste and aroma hop-derived attributes present in these beers.
Original Gravity (°Plato) 1.060-1.070(14.7-17.1 °Plato) • Apparent Extract/Final Gravity (°Plato) 1.008-1.016(2.0-4.1 °Plato) • Alcohol by Weight (Volume) 5.0%-6.0%(6.3%-7.5%) • Bitterness (IBU) 50-70; may differ from perceived bitterness • Color SRM (EBC) 4-7(8-14 EBC)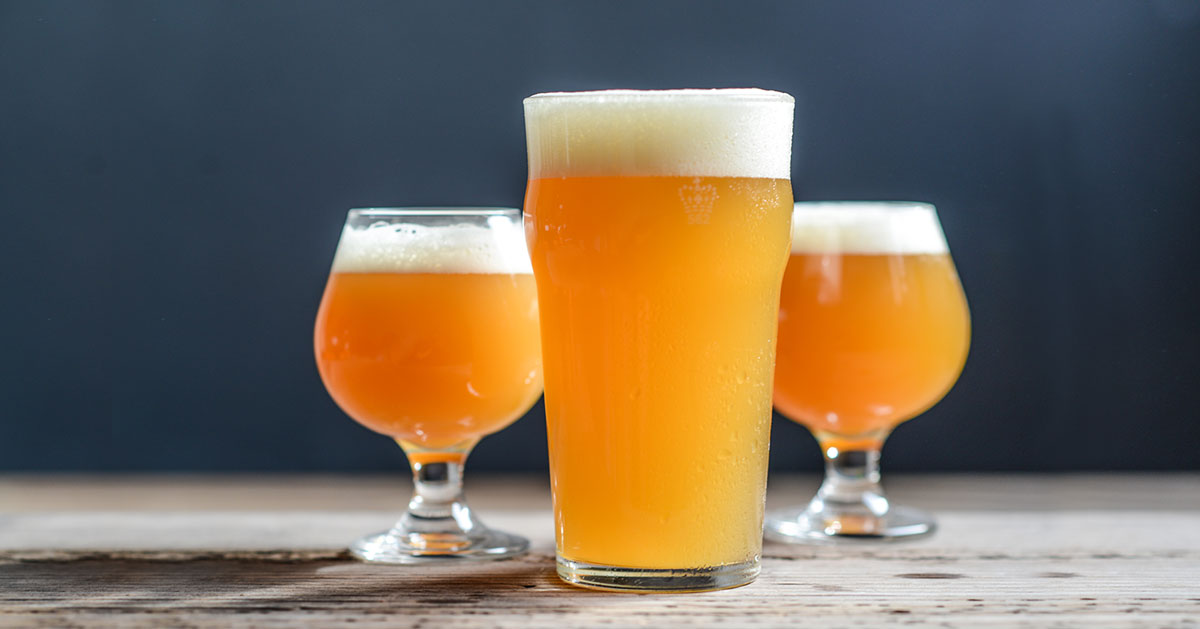 The price of entry is a very affordable $10.00 and includes two of the six featured Hazy IPAs on draft during the symposium. Tickets are available online by clicking HERE or can be purchased in-store at either Bailey's Taproom or the Upper Lip. Doors to The Upper Lip will open at 1:45pm prior to the symposium.
The Upper Lip
720 SW Ankeny St.
Portland, OR 97205