10 Barrel Brewing and Blockbuster Partner On The Last Blockbuster
|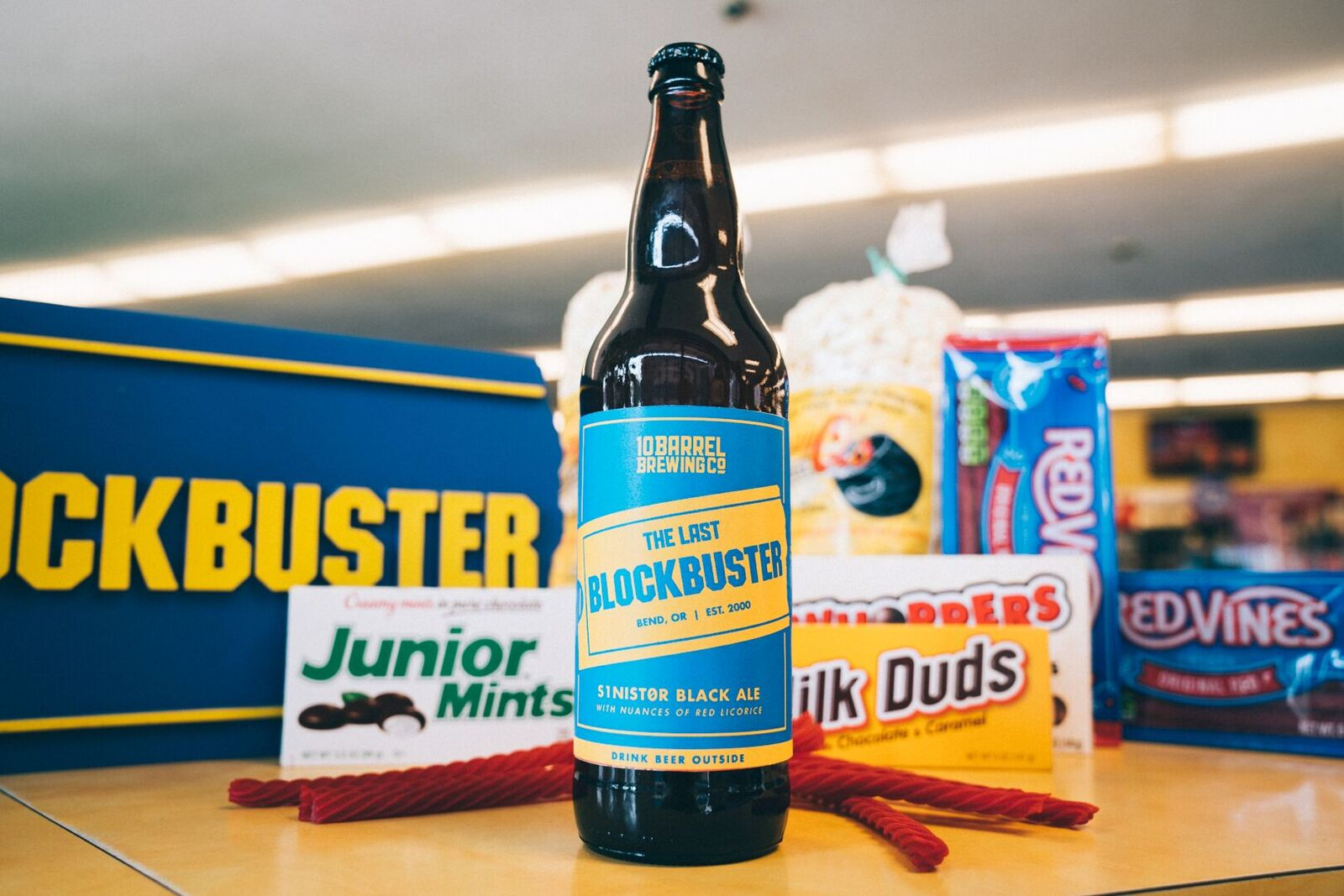 Nearly 33 years ago, Blockbuster was founded and helped take the home movie watching to the next level. Now with the advancement in streaming the need for a video store is basically irrelevant.
This may be true across most of the country but in Bend, Oregon the final remaining Blockbuster in the United States still plugs along. Now the last standing location is as popular to take selfies in front of as it is for families to rent movies at.
To honor this last remaining Blockbuster location, 10 Barrel Brewing has brewed a special beer to celebrate this momentous milestone aptly named The Last Blockbuster. This beer is a variation of the brewery's S1nist0r Black Ale and is said to have nuances of red licorice with a light body and a smooth finish at 5.7% ABV.
The Last Blockbuster Brewery Description:
Remember how excited you would get when the latest blockbuster was released on DVD and you'd head to your local Blockbuster, hoping they'd have a copy left for you? Those days have come and gone but, as you may have seen, there is only one remaining Blockbuster located right here in Bend, where you can relive your movie renting experience.
To keep the experience alive, 10 Barrel teamed up with the Blockbuster team to create an exclusive Blockbuster beer! The "official" Blockbuster beer – The Last Blockbuster – pairs perfectly with buttery theater popcorn and your favorite movie-sized chocolate with a light body, smooth finish and hints of nostalgia.
10 Barrel Brewing and Blockbuster will host a block party on Friday, September 21st at the last-standing Blockbuster in the country. Here the brewer will release the limited run The Last Blockbuster from 6:30-9:30pm. The event will be open to the public and attendees will have a chance to taste The Last Blockbuster beer, grab a bite to eat, and watch an iconic summer blockbuster on the big screen.
The Last Blockbuster beer will also be available at the 10 Barrel Westside and Eastside Pubs in Bend and at 10 Barrel Portland for a limited time.
Blockbuster
211 NW Revere Ave.
Bend, OR 97701