10th Annual Firkin Fest To Take Place At Rogue Eastside Pub & Pilot Brewery
|
Now in its 10th year, Portland's only Firkin Fest will return to the newly minted and upgraded Rogue Eastside Pub & Pilot Brewery. A decade in, Firkin Fest will take place on Saturday, March 4, 2017, from 11:00am to 6:00pm. Within this time the Very Important Firkin (VIF) will run from 2:00 to 4:00pm featuring three firkins first available to VIF ticket holders.
The 10th Annual Firkin Fest will feature firkin beers from 40 of Oregon's top breweries. Firkin beers are unpasteurized, unfiltered, naturally carbonated in the cask and served at cellar temperature. Alongside this array of beer, artisan cheeses, chocolates, meats, and snacks will be served.
Confirmed Breweries Include:
Baerlic Brewing
Base Camp Brewing
Coalition Brewing
Ecliptic Brewing
Fat Heads
GoodLife Brewing
Migration Brewing
The Commons Brewery
Three Mugs Brewing
Green Dragon Brew Crew
Laurelwood Brewing
Oregon City Brewing
Reverend Nat's Hard Cider
Labrewatory
Montavilla Brew Works
Rogue Ales & Spirits Newport
Rogue Eastside Pub & Pilot Brewery
General Admission Session: 11am-6pm ($10)
(General admission includes entrance to the fest, souvenir tasting glass, and 5 taster tickets)
VIF Fession: 2pm-4pm ($25)
("Very Impressive Firkin" session includes general admission and access to 3 special Firkin tastings in the Barrel Room. VIF tickets are limited to 50 people)
Additional taster tickets will be available for $1 each.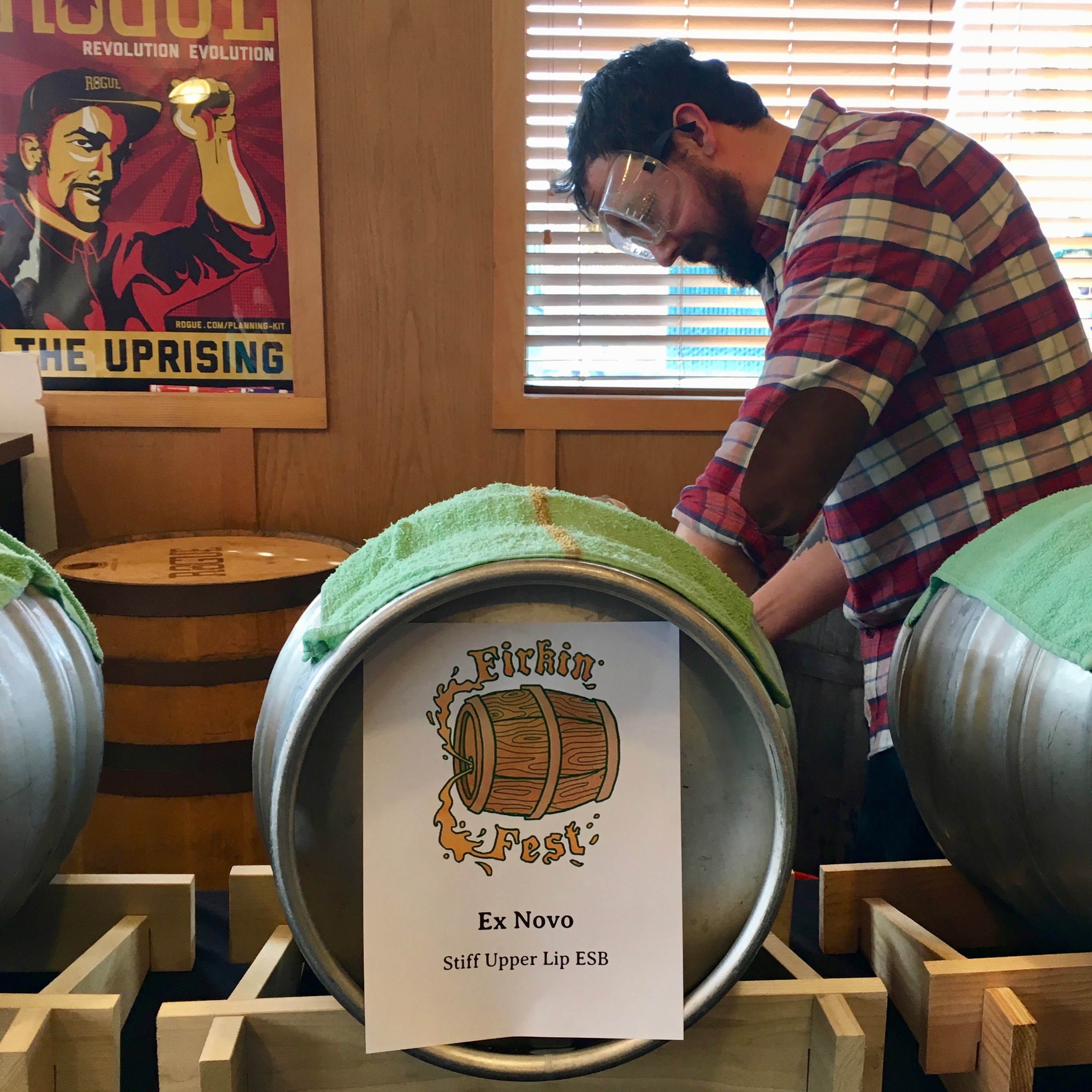 Rogue Eastside Pub & Pilot Brewery
928 SE 9th Ave.
Portland, OR 97214