11th Annual Oakridge Keg & Cask Festival
|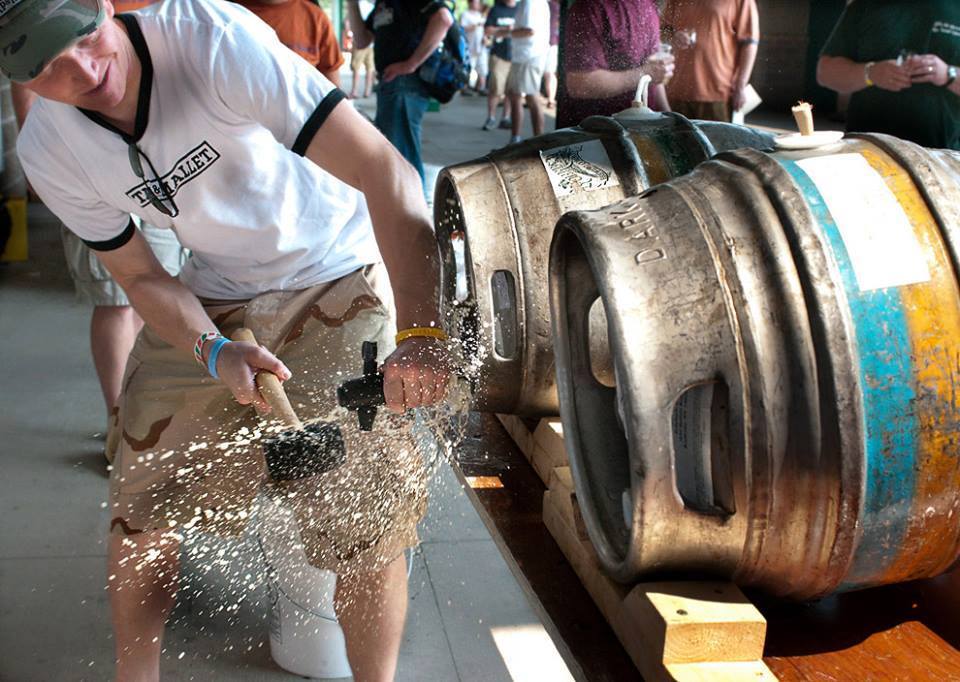 Over the course of the past decade the former lumber mill town of Oakridge, Oregon has transformed itself into an outdoor recreation destination. During this time the town of 3,300 residents also is home to its very own brewpub, Brewers Union Local 180 that was the state's first modern era cask brewer and Deep Woods Distillery.
Oakridge, located approximately 45 miles Southeast of Eugene is also home to the 11th annual Oakridge Keg and Cask Festival that returns to the Uptown District of Oakridge on Saturday August 10th from 3:00 to 11:00pm. Each year the brewfest brings together some great craft beer along with live music, tasty food, local artisans with the scenic Cascade Mountains as a backdrop.
Participating breweries and cideries for the 2019 Oakridge Keg & Cask Fest includes Nectar Creek, Yachats, Oakshire, Flat Tail, Reverend Nat's Hard Cider, Sam Bond's Brewing, Plank Town Brewing, WildCraft Cider Works, Claim 52 Brewing, Elk Horn Brewing, Wolf Tree Brewing, King Estate Wines, Falling Sky Brewing, Mazama Brewing, 2 Towns Ciderhouse, Old 99 Brewing, Block 15 Brewing and more!
The Oakridge Keg & Cask Fest will feature a lineup of four bands all sponsored by the Oakridge School District as Brewers Union Local 180 provides the sound.
The festival is the largest fundraiser of the year organized by the Upper Willamette Community Development Corporation (UWCDC) to help supply needed funds for the operation of the Oakridge Food Box program. Your donation will help support the CDC's efforts to provide food to those in need in our community. In 2018 the Oakridge Food Box Program served 676 Households with a total of 1538 individuals served.
If you cannot attend this but would like to make a donation to the Oakridge Food Box Program, please send a check or money order to:
Oakridge Keg & Cask Festival
c/o Upper Willamette Community Development Corporation
PO Box 677
Oakridge, OR 97463
Please write: "Donation" on the check memo line
Come to the Oakridge Keg and Cask Festival in the afternoon and stay the weekend. There is an abundance of activities in the Oakridge/Westfir area to enjoy. With hundreds of miles of mountain biking trails; two scenic rivers to dip your toes in; a great 9-hole golf course; plenty of lodging and dining options, so book early. Make Oakridge your base camp for all your recreational desires.
Oakridge Keg & Cask Festival
East 1st Street
Oakridge, OR 97463