12th Annual Portland Fresh Hop Beer Fest
|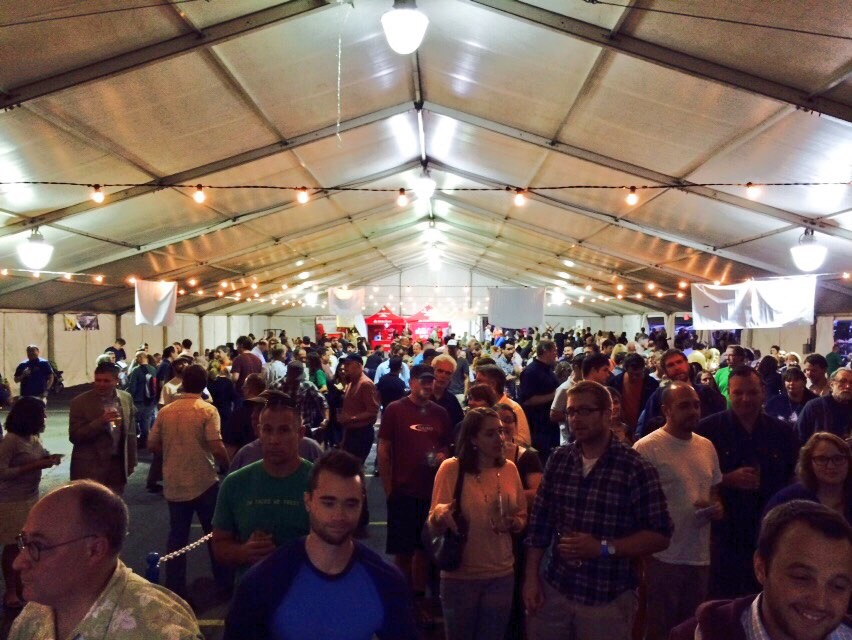 The fresh hop festival season is beginning to wind down and this weekend will see the return of the 12th Annual Portland Fresh Hop Beer Fest. Located once again at Oaks Amusement Park along the banks of the Willamette River, this year's festival will take place on Friday, October 2 from 5:30 to 9:00pm and Saturday, October 3 from Noon to 8:00pm.
Admission to the Portland Fresh Hop Fest is free but to drink these fresh hops one must purchase a glass to partake. There are a few ticket options that begin at $15 for a tasting glass along with 5 drink tickets. Additional drink tickets will be on sale as well. Ticket sales are cash only. Minors are permitted on Saturday until 5:00pm so it'll be an excellent hopportunity to bring the family and enjoy some fresh hop beers and some fun rides at the amusement park.
The list of Oregon brewed fresh hop beers is amazing. This year the fest will feature 67 of these that will be pouring on Friday and Saturday. With every passing year our state's brewers do a better job with the fresh hop beers and this year has been the best one yet. After sampling many last weekend at the Hood River Hops Fest there are so many beers that are at the top end of the quality scale. Here's the tentative list of 67 Oregon brewed fresh hop beers that will be on tap.
Remember all beers are one keg only so make sure to arrive by mid afternoon on Saturday for your best shot at sampling the largest variety of fresh hop beers.
Food options will be similar to past years with Philadelphia's Steaks & Hoagies along with Urban German serving up its food. There will also be a few vendors including the Timbers Army No Pity Van (FRIDAY ONLY), Oregon Hop Growers Association, Illustrated Playing Cards, and Oregon Beer Growler. On Saturday afternoon there will be a Homebrewing Demo by Portland U-Brew & Pub.

To make the 12th Annual Portland Fresh Hop Beer Fest a success volunteers are still needed for both Friday evening and Saturday. For your effort all volunteers will receive a t-shirt, $5.00 food voucher and a glass. Friday evening volunteers and Saturday 11:30pm Shift volunteers will receive 10 drink tickets and Saturday admission. More details can be found here.
The weather this weekend looks to be nice and perfect for a nice bike ride down the Springwater Trail that leads directly into Oaks Amusement Park.
Oaks Amusement Park
7805 SE Oaks Park Way
Portland, OR 97202