13th Annual FredFest – May 6 at Hair of the Dog Brewing
|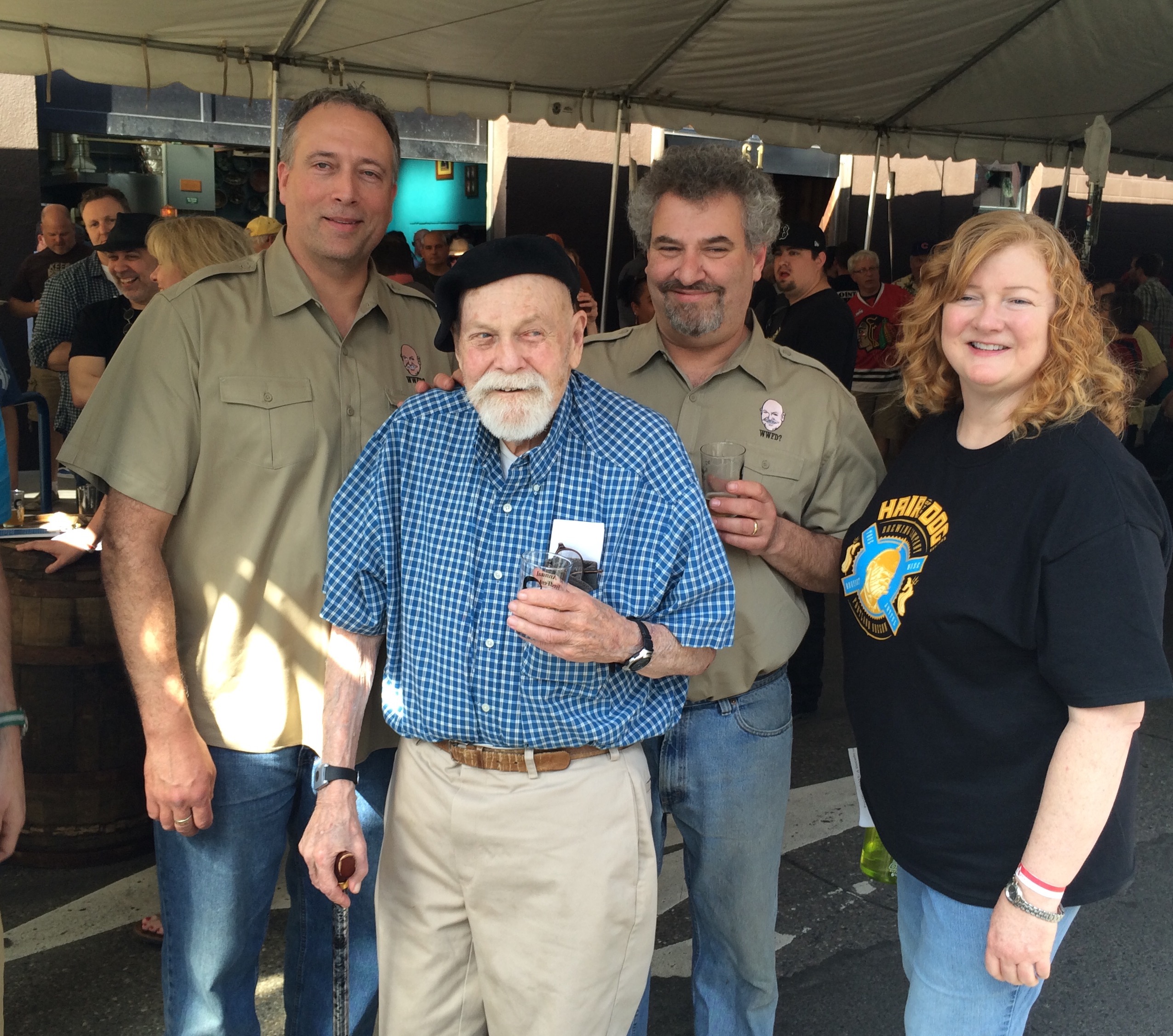 Nearly three years after Fred Eckhardt's passing in August 2015 at the young age of 89, FredFest continues on with raising money for deserving charities each and every year. The 13th Annual FredFest will take place at Hair of the Dog Brewing on Sunday, May 6, 2018 from 2:00-6:00pm.
To honor the legacy of Fred Eckhardt, one of our country's first and most beloved beer writers, Alan Sprints and his team at Hair of the Dog have curated a phenomenal list of beers from breweries both near and afar. Many of these beers are a rare treat to be seen in Portland.
FredFest 2018 will feature multiple beers from Anchorage Brewing, Machine House, Faction Brewing, Wild Barrel and Modern Times. There will also be one beer each from Pohjala, Ganstaller, Shiga Kogen, Brouwerij de Molen and some special beers poured from Hair of the Dog. Speaking of Faction Brewing, both Rodger and Claudia owners from Faction will be in attendance as well as folks from Machine House and Modern Times.
Unlike most other beer festivals where only a small portion of the money goes to charity, 100% of FredFest ticket sales go to its two charities. Hair of the Dog covers all of the expenses for the event, so the brewery encourages you to pay more than the suggested ticket price.
FredFest 2018 will raise money for two charities, the Obon Society and Guide Dogs for the Blind. 100% of all money raised will go to these fine charities in honor of Fred Eckhardt. HotD will have guide dogs and trainers as well as a 93-year-old Pearl Harbor survivor in attendance representing the Obon Society! How can you say no to this?
FredFest tickets are currently on sale at $85 each and include a commemorative FredFest glass, all inclusive beer tastes and an endless beer food buffet with grilling chicken wings and teriyaki beef from Sean Murphy. Designated Driver tickets are $35 and include food and soft drinks.
Purchase advance FredFest 2018 tickets by clicking HERE. Organizers accept Visa, MasterCard, and Discover. Online ticket sales end at midnight on Saturday, May 5th or until sold out. Remaining tickets, if any, will be available at the door on Sunday, May 6th. Guests must be 21 and over to attend. Please bring your identification. No tickets will be mailed; you will be on a list at the door as a group.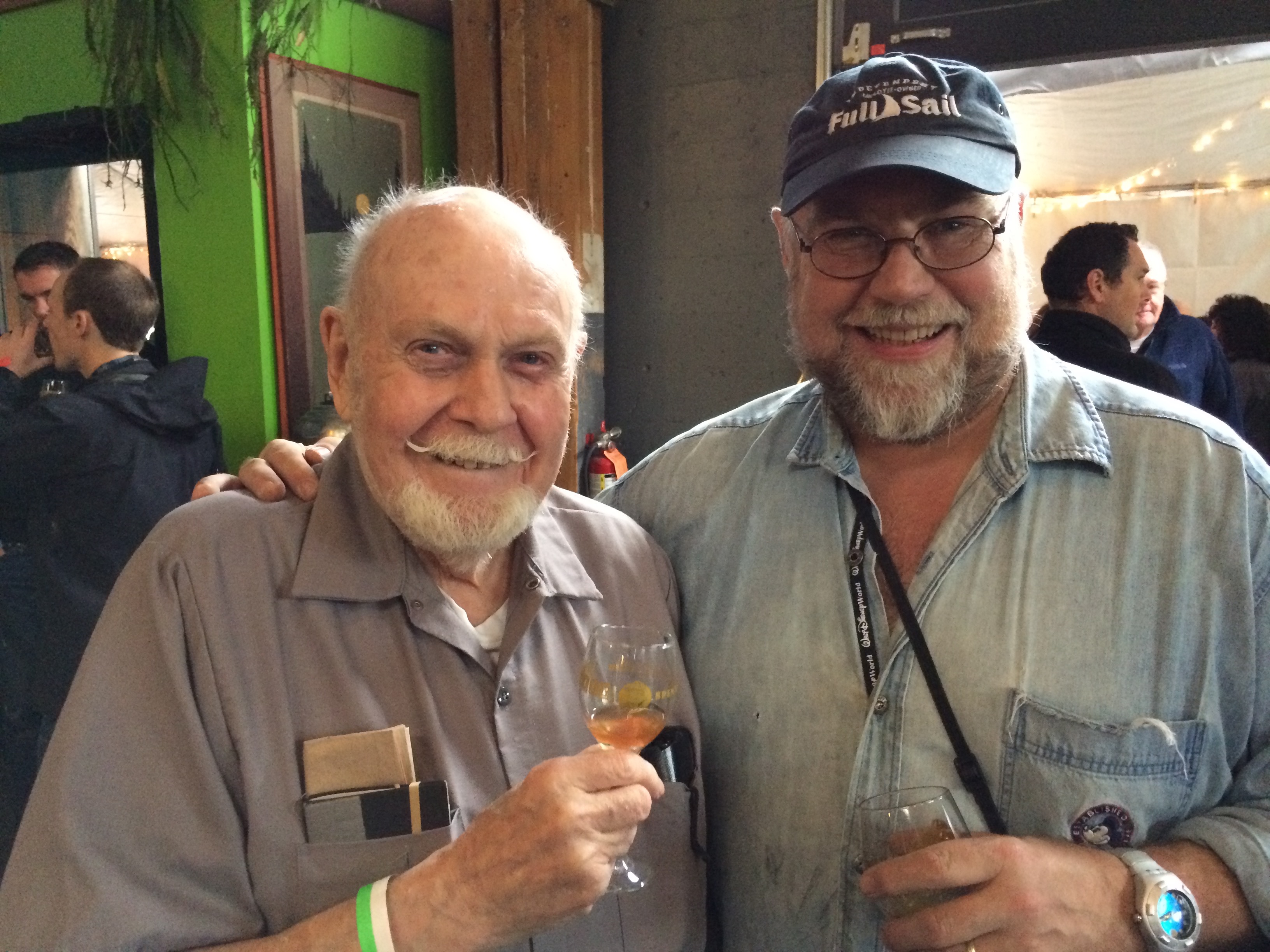 2018 FredFest Beer List:
Põhjala
Oo – Imperial Baltic Porter
Shiga Kogen
Yamabushi One – Saison made with sake rice
Ganstaller
Affumicator – Smoked Doppelbock
Brouwerij De Molen
Tsarina Esra – Imperial Porter
Machine House
Best Bitter
Dark Mild
Stinging Nettle Ale
Oat Pale
Faction Brewing
Hipster Conformant – Industrial Lager
All In IPA HBC 522 – American IPA with experimental HBC 522 hops
Amber – ESB
Crosby, Stills and Hash – American IPA brewed with Hop Hash
Citraison – Saison brewed with Citra hops
Anchorage Brewing
A Deal With The Devil Double Oak Aged – Black Barleywine 17%
THE NECTAR – Honey and Oat Saison fermented in Foudres with Brett. 7%
Easy Evil – Black Raspberry Saison fermented in foudres with Brett. 8%
Modern Times
Quickly Open in Portland – Imperial IPA
Devils teeth Cuvee – American Strong Ale
Oblivion Ring – Barleywine
Transit of Venus w/ Smoked Pineapple and Mango – Saison
Wild Barrel
San Deigo Vice w/ Mango – Berliner Weisse
Juice Junkie – NEIPA
Hair of the Dog
TBA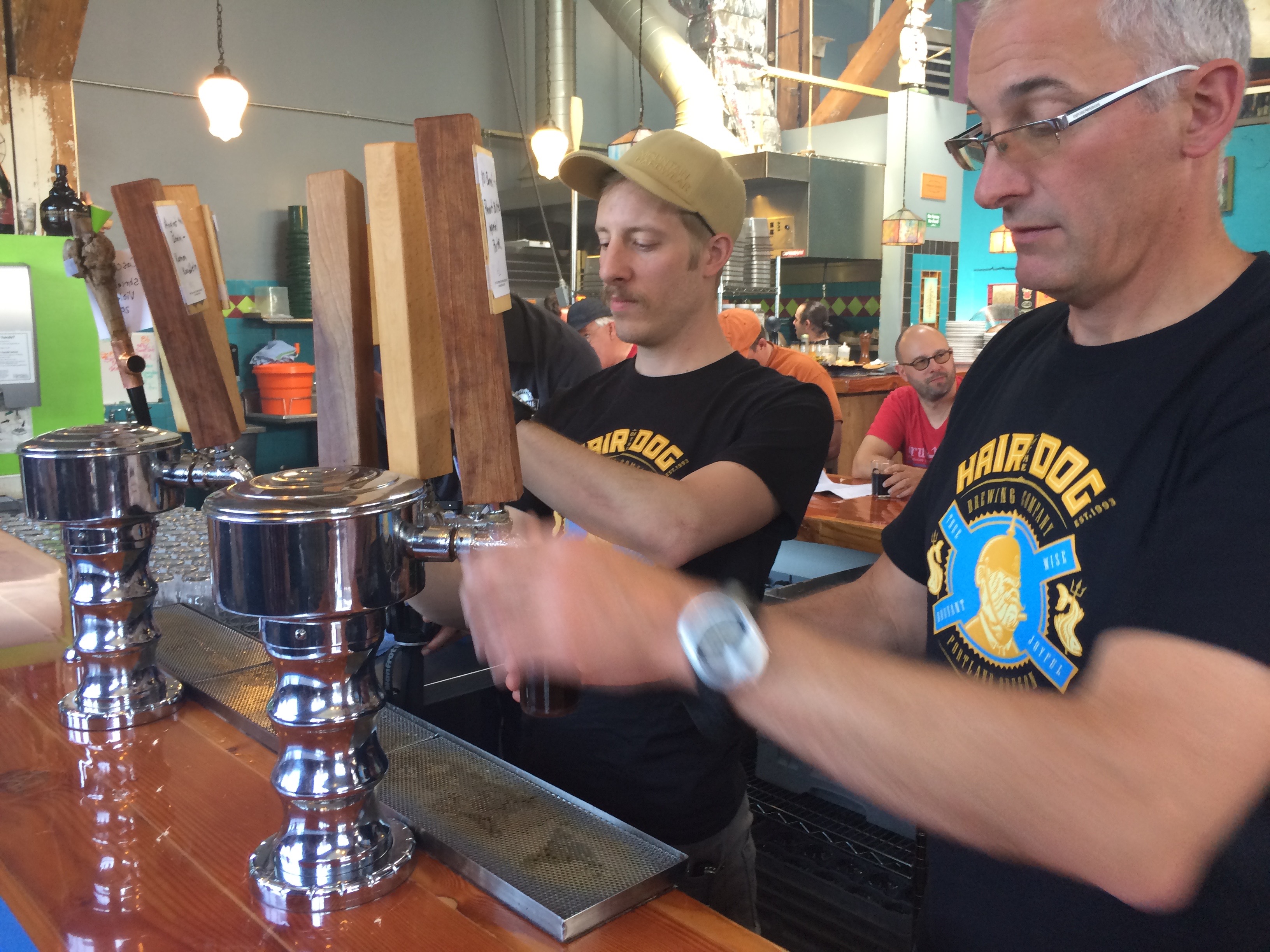 Here are additional details on FredFest 2018 charitable organizations – Obon Society and Guide Dogs for the Blind.
Obon Society is a non-profit humanitarian effort dedicated to the pursuit of peace. Obon Society staff and members strive to heal the hearts and broken families that were a result of the war fought between America and Japan. Our goal is peace and reconciliation. We receive World War II battlefield souvenirs from American veterans and we return these family heirlooms to their relatives in Japan, this provides opportunities for reconciliation for family through the return of personal items taken during war.
Our house charity, Guide Dogs for the Blind is more than an industry-leading guide dog school; they are a passionate community that serves the visually impaired. With exceptional client services and a robust network of trainers, puppy raisers, donors and volunteers, they prepare highly qualified guide dogs to serve and empower individuals who are blind or have low vision. All of their services are provided free of charge and they receive no government funding.
Remember as Fred always said, "Listen to your beer"!
Hair of the Dog Brewing
61 SE Yamhill Street
Portland, OR 97214