15th Annual Portland Fresh Hops Fest To Return To Oaks Amusement Park
|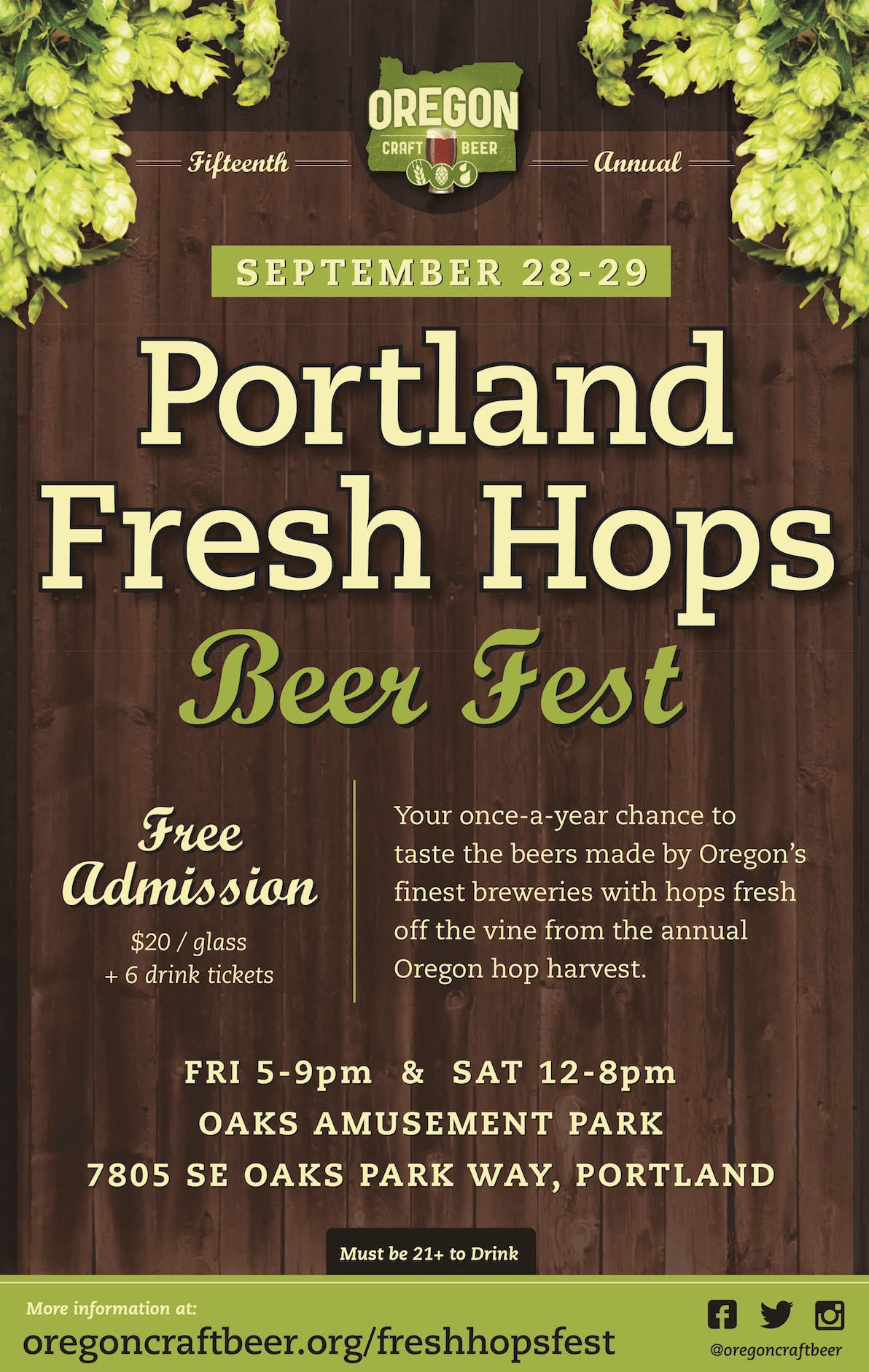 As we are in the midst of hop harvest, Portland's largest fresh hop beer festival will take place during the final weekend of September. The 15th annual Portland Fresh Hops Fest will take place at Oaks Amusement Park from September 28-29, 2018 and the hours will be 5:00-9:00pm on Friday and Noon-8:00pm on Saturday.
The 15th annual Portland Fresh Hops Fest is the state's largest celebration of Oregon brewed fresh hop beers and will present over 60 fresh-hop Oregon beers, each made with hops picked off the bine and used within hours of harvesting. Each brewery provides only one beer, so attendees are encouraged to arrive on Friday or early on Saturday for the greatest selection. Though the final beer list will not be available until closer to the fest, you can grab a sneak peek on the updated list on the Google Drive.
"This festival offers beer lovers in the Pacific Northwest a once-a-year opportunity to taste more than five-dozen Oregon made fresh-hop beers in one location," said Brian Butenschoen, Executive Director of the Oregon Brewers Guild in a statement. "Fresh hop beers are a celebration of the local hop harvest that runs from mid-August to mid-September in Oregon, and many breweries make multiple beers during the fresh-hop season."
In addition to the fresh hop beer, the Portland Fresh Hops Fest will also feature homebrew demonstrations from Portland U-Brew on Saturday from Noon-5:00pm; a number of commercial vendors; and on-site food from Urban German Grill.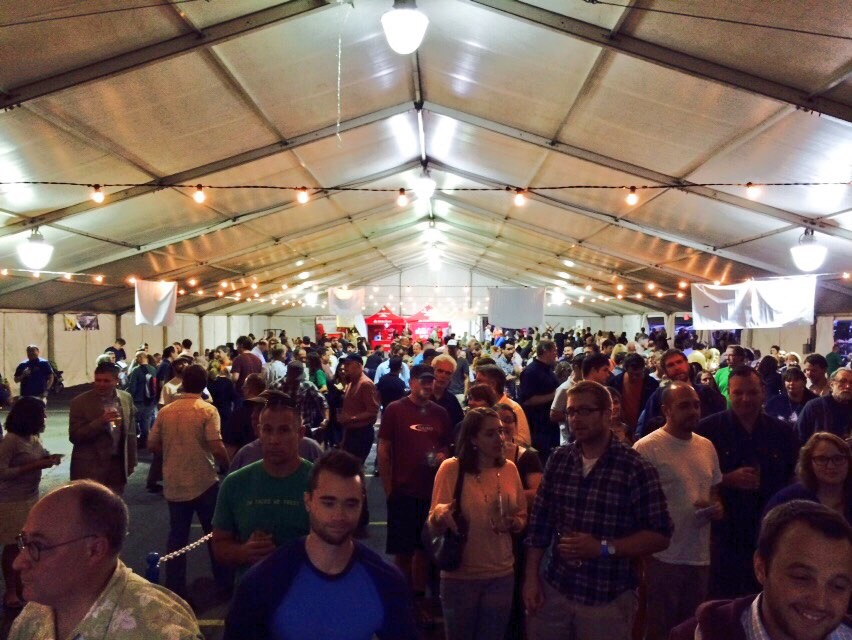 Admission to the Portland Fresh Hops Fest is free. Drinking packages cost $20 and includes a souvenir tasting glass and nine drink tickets in advance, or only six drink tickets when purchased at the door. Discount ticket packages are currently available via MercPerks, offering two tasting glasses and 18 drink tickets for $30; the discount is valid through August 31 or for the first 100 tickets sold, whichever occurs first. General advance admission tickets are on sale now at www.oregoncraftbeer.org/freshhopsfest; enter the code "freshnotwet" for $2.50 off each ticket through Sept. 27. Additional tasting tickets are sold onsite for $2 each or three for $5. Event parking is free.
Entry on Friday is for only those that are of the legal drinking age. Minors are allowed on Saturday only until 5:00pm. Oaks Amusement Park is closed that day, but the train will be running from 12pm to 5pm for kids accompanied by adults.
Stay up to date on the Portland Fresh Hops Fest by following its Facebook Event Page. Learn more at www.oregoncraftbeer.org and follow @OregonCraftBeer on social media, #freshhops.
Oaks Amusement Park
7805 SE Oaks Park Way
Portland, OR