16th Annual Bend Brewfest Announces 2018 Beer Lineup
|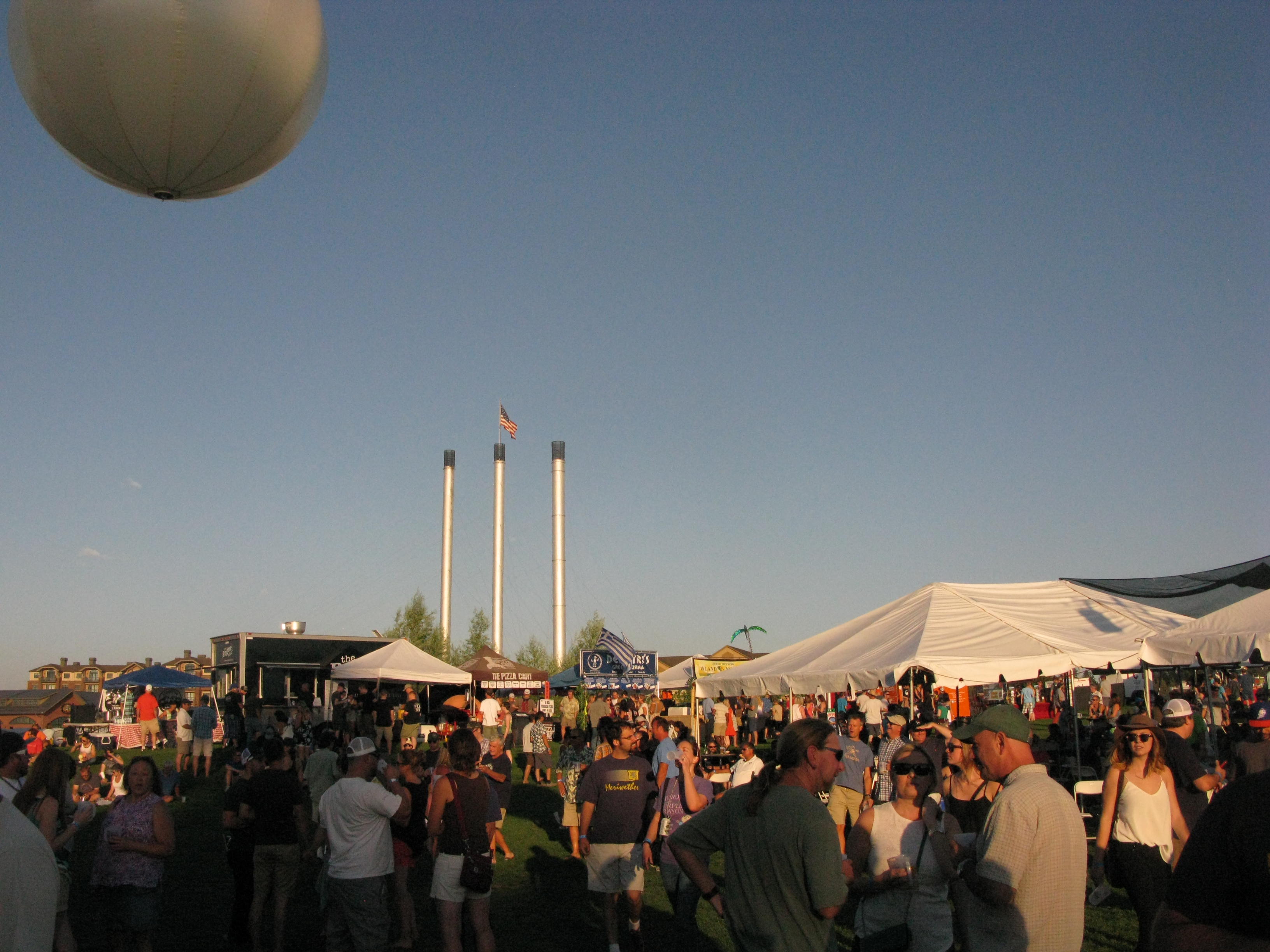 The largest beer festival in Central Oregon returns to the lush setting of the Les Schwab Amphitheater in Bend from August 16-18, 2018. The 16th annual Bend Brewfest will bring together over 70 breweries, cideries and wineries pouring well over 200 options of tasty beverages.
If you have never attended the Bend Brewfest its our favorite large scale outdoor beer festival in Oregon. The setting in Bend's Old Mill District is one that is truly inviting with great sunshine and full, dense lawn at the amphitheater allows for an exceptional experience. And for the beer geeks the brewfest offers the more rare pours from the rotating X-Tap.
Admission into the Bend Brewfest is free. For beer tasting the purchase of a 2018 Brewfest tasting mug is required for $20, which includes five tasting tokens. Limited edition Deluxe mugs will be available for $30 and will include 10 tokens. Additional tokens are $5 each sold in packs of four.
For the 16th edition of the Bend Brewfest there are a few first time breweries pouring beer. These include 54°40′ Brewing, Block 15 Brewing, Great Notion Brewing, Immersion Brewing, and Royale Brewing.
Returning once again is the X-Tap. This is where select breweries will pour a rare beer from its catalog of beers. The X-Tap Schedule has been released but is always subject to change so check in daily at the GrowlerWerks Brewtality Tent.

"Craft beer is a large part of our culture here in Bend and the Bend Brewfest celebrates this to its fullest," said Marney Smith, director of the festival in a statement. "As we enter our 16th year holding this festival, we are looking forward to our participating breweries bringing their most unique beers to our visitors. We have become the festival where brewers tend to showcase their specialty, very low production beers at the X-Tap tent that you can't find anywhere else."
Another aspect of the festival since its inception in 2002 is raising money for local charities. In its 15 years the fest has raised over $70,000 for charit. Money raised in 2018 will serve the following four nonprofit organizations: Deschutes River Conservancy, Big Brothers Big Sisters of Central Oregon; Neighbor Impact; and Bend Fire Department's Community Assistance Program.
"Our beneficiaries are really at the heart of the Brewfest and we are looking forward to the community coming together once again in 2018 to support them in a significant way," said Smith in a statement.
Here's a preview of the beer line up for the 2018 Bend Brewfest. (XT designates an X-Tap beer)
2018 Bend Brewfest Beer List:
10 Barrel Brewing
Brett IPA
Kiwi Crush Sour
XT: Gintuition Sour
54°40′ Brewing Company
Half Cocked IPA
Kascadia Kolsch
Anderson Valley
Framboise Rose Gose
Hop Hyzer
XT: Wild Turkey Bourbon Barrel Old Fashioned
AVID CIDER Co
Blackberry Cider
Apricot Cider
XT: Dragonfruit Reserve
Backwoods Brewing Company
Mosaic Pale
Blueberry Wheat
Ballast Point Brewing
Aloha Sculpin
Mango Even Keel
XT: Victory At Sea Aged In High West Bourbon & Rye Whisky Barrels
Bear Republic Brewing Company
Apex
Double Aught
Bend Brewing Company
Exploregon
Razz Tafari
Block 15 Brewing Co
Sticky Hands, The Oasis
Helles Lager
Boneyard Beer
Incredible Pulp
Mixed Berry Kettle Sour
XT: Funky Bunch – Wild Ale With Raspberries
Breakside Brewery
Stay West IPA
Passion Fruit Sour
Bridge 99 Brewery
Peck's Pilsner
Intolerant IPA
BridgePort Brewing Company
BridgePort #HopHero Rose IPA
BridgePort Tiny Horse Pilsner
XT: TBA
Buoy Beer Company
Cream Ale
India Pale Lager
Burnside Brew Co
Smooth Premium Pale
Isomer IPA
XT: Fable
Caldera Brewing Co.
Coco Nutty Blonde
Raider Ale/Dry Hop Red
XT: Broken Auger/Tarie're Cassee
Cascade Lakes Brewing Company
Elk Camp IPA
Pineapple Kush
XT: Brosè
Cider Riot!
Everyday Passionfruit
Everyday Berry
Claim 52 Brewing
Fluffy
Kolsch
Coalition Brewing
Two Flowers (CBD Infused)
Crime Of Passion
Crux Fermentation Project
Peach Farmhouse
Bubble Wrap
Deluxe Brewing
Wild Beaver Amber Lager
Diabolic IPA
XT: Pilsenbock
Deschutes Brewery
Fruit Fight IPA
Deschutes Black Raspberry Sour Ale
XT: Jubel 2015
Double Mountain Brewery
Hop Lion IPA
Double Mountain Brewery Helles Lager
XT: Tahoma Kriek (Rainer Cherry)
Ecliptic Brewing
Quasar Pale Ale
Phobos Single Hop Red Ale
Elysian Brewing Company
Space Dust IPA
Night Owl Pumpkin Ale
XT: Salt & Seed Watermelon Gose
Everybody's Brewing
The Cryo-Chronic IPA
Green Ice Pacific Pilsner
Ex Novo Brewing Company
Cactus Wins The Lottery
The Most Interesting Lager In The World
XT: Protect Ya Nect
Firestone Walker Brewing Co.
Luponic Distortion Revolving Hop Series
Firestone Walker Lager
Fort George Brewery And Public House
Quick Wit
Three Way IPA 2018
XT: Shady Grove
Founders Brewing Company
Mosaic Promise
Rubaeus
XT: Barrel Runner
Fremont Brewing
Summer
Lush
XT: Rusty Nail
Georgetown Brewing Co.
The Home Show Pale Ale
Roger's Pilsner
Ghostfish Brewing Company
Grapefruit IPA
Passionmilk
Gigantic Brewing Company
Endless
Satellite Of Love
XT: Pipewrench
GoodLife Brewing Co.
Long Acronym
Evil Sister
XT: Bourbon Barrel Imperial Stout
Great Notion Brewing
Juice Jr
Blueberry Muffin
XT: Double Stack
Ground Breaker Brewing
IPA No. 5
Olallie
XT: Dampfbier
Hop Valley Brewing Company
Bubble Stash
Divine Shine
Hopworks Urban Brewery
Ferocious Citrus IPA
Make Haze While The Sun Shines
XT: 2009 Barrel Aged Noggin Floggin
Immersion Brewing
Twisted Sister
Little Fawn
XT: Sexy Girlfriend
Incline Cider
Scout Marionberry Cider
Compass Rosé Hibiscus Cider
XT: Trail Magic Lavender Ginger Cider
Klamath Basin Brewing Co.
Backroad Vanilla Porter
Square Toes IPA
Kobold Brewing
Kobold Mosaic Pale Ale
K-Juice IIPA
XT: Lawful Evil Krooked Kilt Barrel Aged Scotch
Logsdon Farmhouse Ales
Table Bretta
Grain Out
Lompoc Brewing
Lomporter
Portland Parkways Premium Pilsner
XT: Lump Of Coal
McMenamins Old St. Francis School Brewery
Hazed And Confused
Orange Crush Tangerine Sour
Modern Times Beer
Critical Band
ICE
Monkless Belgian Ales
Samaritans Saison
Dubbel Or Nothing
XT: Four Devils
Natian Brewery
Cease & Desist Imp Milk Stout
Full Pour Imp. India Pale Lager
XT: Irish Water Imp. Golden Ale
Ninkasi Brewing Company
Maiden The Shade
Prismatic
Oakshire Brewing
Sun Made Cucumber
Hazy IPA
XT: Fruit Farm With Pinot Noir
Oblivion Brewing
On The Dubble
Oblivious Blonde
XT: Hail The Pale
Ochoco Brewing Company
Steens Pilsner
44POINT3 Session IPA
XT: Sour Oaked Apricot Wit
Old Town Brewing
Pillowfist
Peachy Keen
Pelican Brewing Company
Beak Bender IPA
Peach On Deck
pFriem Family Brewers
Hazy IPA
Mexican Lager
XT: Flanders Blonde
Red Tank Cider
Dry White Cherry
Dry Raspberry
XT: Tamarind Horchata
Reverend Nat's Hard Cider
Sacrilege Sour Cherry
Viva La Pineapple
RiverBend Brewing
Making Love At Midnight Pina Colada Milkshake IIPA
Dream Team NE Style Pale Ale
XT: El Show De Burros
Rogue Ales
Honey Kolsch
Marionberry Sour
XT: Rolling Thunder Russian Imperial Stout
Royale Brewing Company
Fat Unicorn Pale Ale
Royale Pilsner
XT: Barrel Aged Bier De Garde
Rusty Truck Brewing Co
Strawberry Disco
Sugar Shack Brown Ale
Santiam Brewing
Pirate
Juice Craze
XT: Govna's Reserve
Sierra Nevada
Hazy Little Thing
Oktoberfest
Silver Moon Brewing
Tropic Zombie Belgian White IPA
Mango Dze
XT: Boysen The Wood Barrel Aged Boysenberry Baltic Porter
Sunriver Brewing
Hawaiian Haze POG Fruit NE IPA
Deseo Latin Lager
XT: Barrel Aged Raging Willie
Three Creeks Brewing Company
10th Anniversary Imperial IPA
Stonefly Session Ale
XT: Wine-Barrel-Aged Saison
Walking Man Brewing
Yoga Pants
Trespasser
XT: 2012 Bourbon Barrel Aged Stumblefoot Barleywine
Wild Ride Brewing
Nut Crusher Peanut Butter Porter
Hidden Trail Pineapple Pale Ale
Wolf Tree Brewery
Spruce Tip Ale
Pom El Hefe
XT: 2016 Beaver Creek Kriek
Worthy Brewing
Southern Hemisphere Pale Ale
Tex Mex Lager
XT: Barrel Aged Old Fashioned Imperial Blonde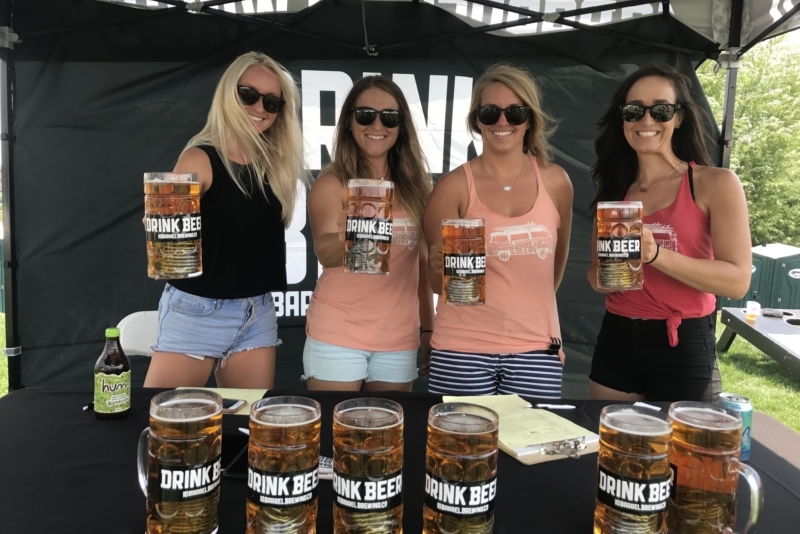 In addition to all of the beery goodness at the Bend Brewfest there are some additional activities that will take place during the three days. A few of these include pre-funking with a free yoga class form Wild Thing Yoga, play lawn games in the REI Family-Friendly Zone from each day until 5:00pm, and catch aerial aerobic performances from Silks Rising. Another fun beery activities include your best yodeling and a feat of strengths stein hoisting competition both hosted by 10 Barrel Brewing. Check out all of the activities by clicking HERE.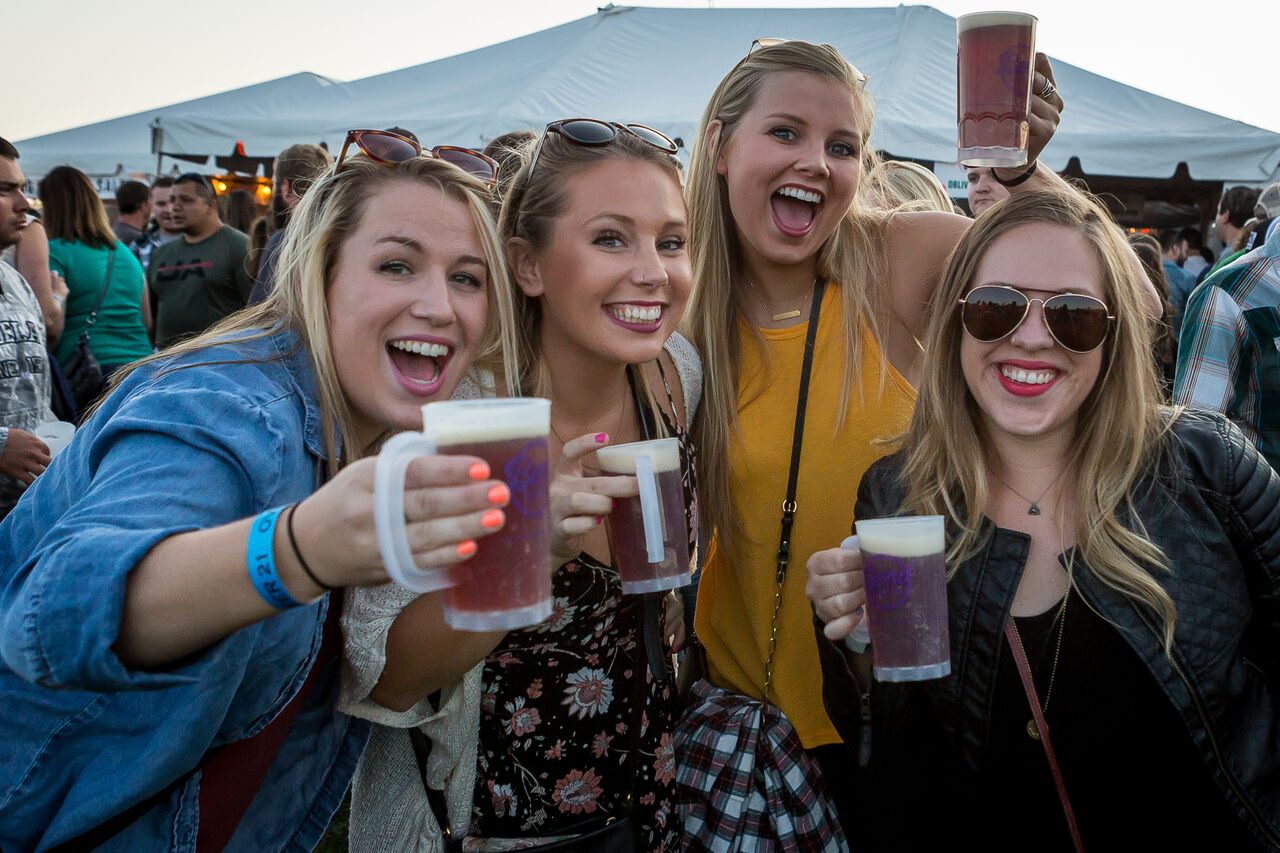 The Bend Brewfest takes place from August 16-18, 2018 from Noon-11:00pm each day. The fest is family friendly each day until 5:00pm.
Les Schwab Amphitheater
344 SW Shevlin-Hixon Drive
Bend, OR 97702