17th Annual Roadhouse Brewfest & Roadhouse 152nd Birthday Beer List
|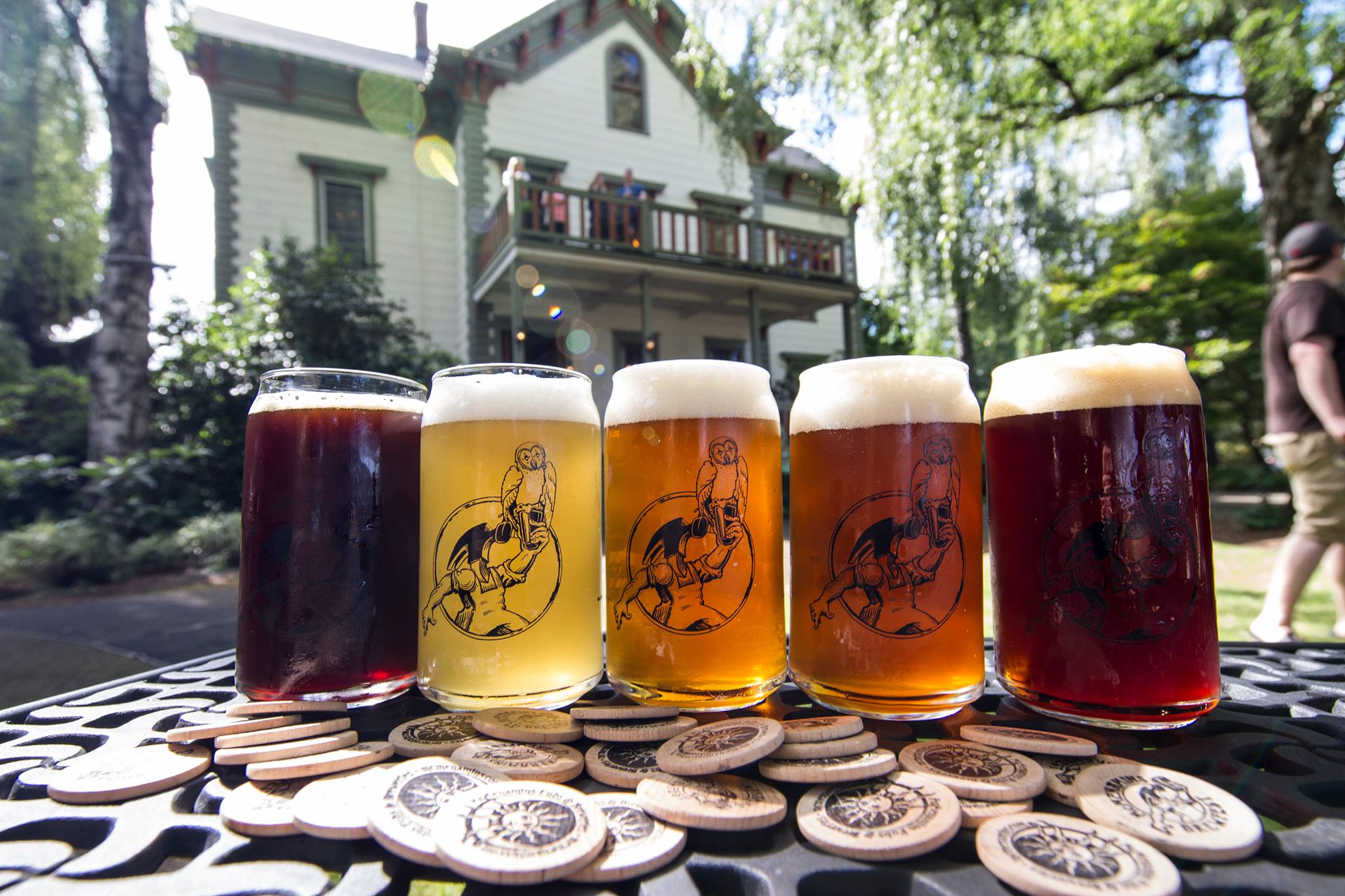 A tradition of the summer beer festival season returns today at McMenamins Cornelius Pass Roadhouse that coincides with the property's 152nd Birthday.
The 17th Annual Roadhouse Brewfest & Roadhouse 152nd Birthday takes place today, July 21st from Noon-8:00pm in Hillsboro, Oregon. This noncompetitive celebration of beer features brews from many McMenamins Breweries as well as several other nearby breweries and cideries. Tours of the Brewery and Distillery will be available throughout the afternoon beginning at 2:00pm.
Admission is free and all ages are welcome. Enjoy food and free live music that will be in the Orchard, Octagonal Barn and Imbrie Meadow! Bring your Passport and go on a Passport Discovery Hunt on the grounds.
Here's a preview of what will be pouring at today's festival.
17th Annual Roadhouse Brewfest Beer & Cider List:
Binary Brewing Co.
Brood Simple
Light-bodied with an intense aroma of orange zest and lemon, this crushable Summer Ale is the ultimate refreshment for a summer afternoon.
ABV: 6%
Cornelius Pass Roadhouse Brewery
Mannschaft Kölsch
This classic German Kölsch was brought to you by collaboration. Nine different McMenamins Brewers worked as a team to develop this recipe. All German malts, German-style hops and a German Kölsch yeast bring you back to what a traditional Kölsch might of tasted like in Germany in the early 20th century. Light in alcohol and light in color, this beer doesn't lack in flavor.
ABV: 4.64%
Deep Space Brewing
Tidal wHEAT
A subtle sweetness of mango and pineapple on the nose is balanced by a low tide of habanero heat on the tongue. This refreshing brew will keep pulling you back for more, all summer long.
ABV: 4.50%
Ecliptic Brewing
Quasar Pale Ale
Inspired by its luminous namesake, Quasar is our light Pale Ale brewed for summer. Simcoe and Mosaic Hops give Quasar Pale Ale a huge, fresh, tropical hop aroma. Flavorful and easy drinking, Quasar is a stellar beer for enjoying out under the sun.
ABV: 6%
Heater Allen Brewing
Pils
Our classic Czech-style Pilsner. Crisp and malty with Noble Czech Saaz Hops, it's just what you want.
ABV: 5%
Leikam Brewing
El Dorado Desperado
El Dorado, in different times, was a gold-dusted King, a jeweled city paved with gold, then a whole empire, wealthy beyond imagining. Many have searched desperately for the fabled pot of gold. Lucky you, you found it here in this tropical IPA.
ABV: 6.80%
Monroe Brewery
Mug.Mug.Mug. Coffee Brown
This American Brown Ale was brewed with the coffee lover in mind, providing notes of chocolate and roast. Our house made coffee was added post-fermentation to bring out the best flavors possible, combining dark Roast Malts with our dark roast coffee! Expect a little buzz because caffeine is present. Thou Shall Not Partake in Decaf. So drink from this Bonus Cup!
ABV: 6.06%
Oak Hills Brewery
Rock Bouncer IPA
Rock Bouncers are a specially designed vehicle that does exactly what its sounds like. It bounces its way over obstacles, usually rocks. This specifically designed brew features Columbus and Centennial Hops. Flavors of citrus and pine dominate this brew, backed by a slightly sweet malty flavor from the Honey Malt. Let this brew bounce over your taste buds and enjoy!
ABV: 6.71%
Roseburg Brewery
Black Mamba CDA
This Cascadian Dark Ale, or Black IPA, features copious amounts hops. The Pale Malt and Rolled Oats provide body, with dark color and a subtle roast flavor coming from the Blackprinz and Chocolate Malt. Hop additions throughout the process focus the profile on the unique flavors and aromas that come from Citra Hops.
ABV: 7.35%
Three Mugs Brewing Company
Passionate Session
Let go and indulge your desires. This beer was brewed with everything you have always craved on a sultry day. It's light, refreshing maltiness is met with wonderful hop aromas and flavors, plus a kiss of passionfruit that titillates the senses. The melody of flavors leaves you satisfied but longing for more. Come take a sip of passion!
ABV: 4.70%
Vanguard Brewing
Vanguard Kölsch
This refreshing new release came just in time for summer! Vanguard Brewing's Kölsch is delicately balanced between hops and malt, which come together as an easy, drinkable beer with a pleasantly refreshing tang in the finish. Originating from Cologne, Germany, this traditional and golden-hued beer is fermented with an ale yeast, and then conditioned at colder temperatures more befitting a lager. The result is a nicely drinkable and snappy, dry-finishing delight, suited for sipping all afternoon.
ABV: 4.80%
Vertigo Brewing
Lemongrass Wheat
A light Wheat Beer with lemongrass and lemon peel added at the end of the boil. Full-flavored with citrus on the nose and palate. Perfect for hot summer days.
ABV: 5.30%
Wilsonville Brewery
Daydream IPA
We all daydream, so why not daydream about a delicious beer? We used a simple grain base of Superior Pilsen with a little Crystal 15, with Amarillo Hops for bittering and lots of Citra and Idaho 7 Hops near the end. This late addition gives the beer a great aroma of tropical citrus, orange, apricot and melon, with hints of pine. After a pint of this IPA, you'll be daydreaming all day.
ABV: 6.45%
2 Towns Ciderhouse
La Mûre
Inspired by the Flemish beers of Belgium, La Mûre is bone dry, and holds complex fruit character. La Mûre is aged in local Pinot Noir barrels with Lactobacillus for over a year, resulting in a strong backbone, light oak flavors and a wild lactic tang.
ABV: 6.90%
Allegory Brewing
Razzé
House Lactobacillus sour culture conditioned on Stahlbush Farm's raspberry puree.
ABV: 5.20%
Ambacht Brewing
Ambacht Pie Cherry Dark Farmhouse Ale
The perfect gateway to Sour Ales, Ambacht Dark Farmhouse Ale was infused with Montmorency Cherries grown in Yamhill, Oregon. This is not your usual Fruit Beer; dry and tart, it goes down easy on a warm day.
ABV: 7%
Cornelius Pass Roadhouse Brewery
Barrel-Aged Philosopher's Stone
Legend has it that a great alchemist, or philosopher, once turned lead (or maybe dirt) into gold using a magic crystal. This crystal became known as the Philosopher's Stone. Many quests were launched to acquire this stone, but it was never recovered. Over the years, the phrase "Philosopher's Stone" came to mean 'that which is pursued but never obtained' or 'unobtainable perfection'. This particular Philosopher's Stone is an English Strong Ale, brewed to emulate the beers of the Dark Ages. Aged for three months in oak, its original sweetness has morphed into malt complexity and the finish is now deliciously dry and woody.
ABV: 6.97%
Crystal Brewery
Blackberry Rhubarb Pie
Blackberry Rhubarb Pie is a deliciously tart kettle-soured ale with blackberry and rhubarb puree.
ABV: 4.77%
Edgefield Brewery
Coolship No. 1
This Wild Ale was made with mango, peach and apricot, spontaneously fermented in American Oak and aged on fruit for three months. This is the first beer out of Edgefield's Coolship Program, emulating a centuries-old method from brewers of Belgian Lambics. After brewing, the beer is cooled in open-air 'coolships' allowing contact with native, wild yeast. This beer is tart, fruity and one-of-a-kind.
ABV: 7.16%
Plum Loco Ginger Plum Sour
We took our base Berliner Weisse and added Italian plum puree and fresh ginger root to round out and complement the slight sourness of the beer. It's light and refreshing and you'll go crazy for that great plum flavor. Let the sun shine through the clouds and enjoy our Plum Loco!
ABV: 5.93%
Little Beast Brewing
Bes
Brewed with Belgian malts, Noble hops and chamomile flower then fermented with a blend of unique Saccharomyces yeast and conditioned with Lactobacillus. Juicy, bright and balanced with notes of pineapple, lemon, coconut and wheat.
ABV: 6%
Old St. Francis School Brewery
Wheat Tart
Crisp and refreshing, this fruited Sour Ale doesn't mess around. Blended with 126 pounds of boysenberries and raspberries, this Sour provides a nice, tart bite followed by delicious sweetness from the fruit. Light and sessionable, this thirst-quenching brew is sure to please fans of the tart stuff. Cheers!
ABV: 4.39%
Sasquatch Brewery
Blueberry Berliner
This traditional German Berliner Weisse was brewed with all German malts, hops and yeast.
ABV: 3.60%
^5 Cider
Pineapple are you Oaky? Are you Oaky Pineapple?
This off-dry Pineapple Cider was fermented on Oak.
ABV: 6.90%
Anthem Cider
BreakCider
Sun Tea meets Cider. Anthem Cider was lightly sweetened with fresh pressed apple juice seeped in Rooibos and Honeybush Tea. It's golden-hued with notes of jasmine and nutmeg, offset by peach.
ABV: 6%
Woven: Blackberry Pear
This variation of Anthem Pear Cider was dosed with blackberry puree and a hint of cinnamon.
ABV: 5.50%
Bauman's Cider Company
Loganberry Cider
Logans are generally one of the first cane berries of the season, and making this sweet, fruity cider floods me with memories of picking them behind where our farm store is today. Logans cannot be picked with a machine as they are too delicate and soft, and those attributes come out in the cider as a sweetness from start to finish.
ABV: 6%
Edgefield Cider
Blackberry Cider
Dark garnet in color, the aromas of fresh blackberries burst from the glass. The slightly tannic and tart blackberry component is balanced out by a small amount of residual sugar, while the fermented apple rounds out the mid-palate and finish.
ABV: 6.80%
Revenge of the Tropical Tripster
Tropical Tripster was so well received that we wanted to make a larger batch and play with some of the flavors. We started by adding fresh pineapple juice to our dry apple cider. We then filtered the cider and added toasted coconut after filtration to make the flavor more pronounced. This time around, we didn't add any barrel-aging to the process. The result is clean cider with hints of coconut on the nose and notes of pineapple on the palate, reminiscent of a piña colada.
ABV: 6.80%
New West Cider
Marian
Refreshing and crushably delicious Marionberry Lemonade with berries freshly picked from Blue Truck Produce in Wilsonville.
ABV: 5%
Portland Cider Company
Pineapple
Like a sun filled day cruising down the Valley Isle, our pineapple cider brings a tropical oasis to your mouth. Sweetened with fresh pressed pineapple juice, this seasonal cider might as well come with a little paper umbrella.
ABV: 6%
Reverend Nat's Hard Cider
¡Viva La Pineapple!
Pineapples from Costa Rica, red hibiscus from Burkina Faso and a touch of citrus and lemon zest from America. This is the ultimate summer cider.
ABV: 6%
Wandering Aengus
Byrd
Blend of heirloom apples including Wickson Crab Apple. Barrel-aged with a wild ferment.
ABV: 3.60%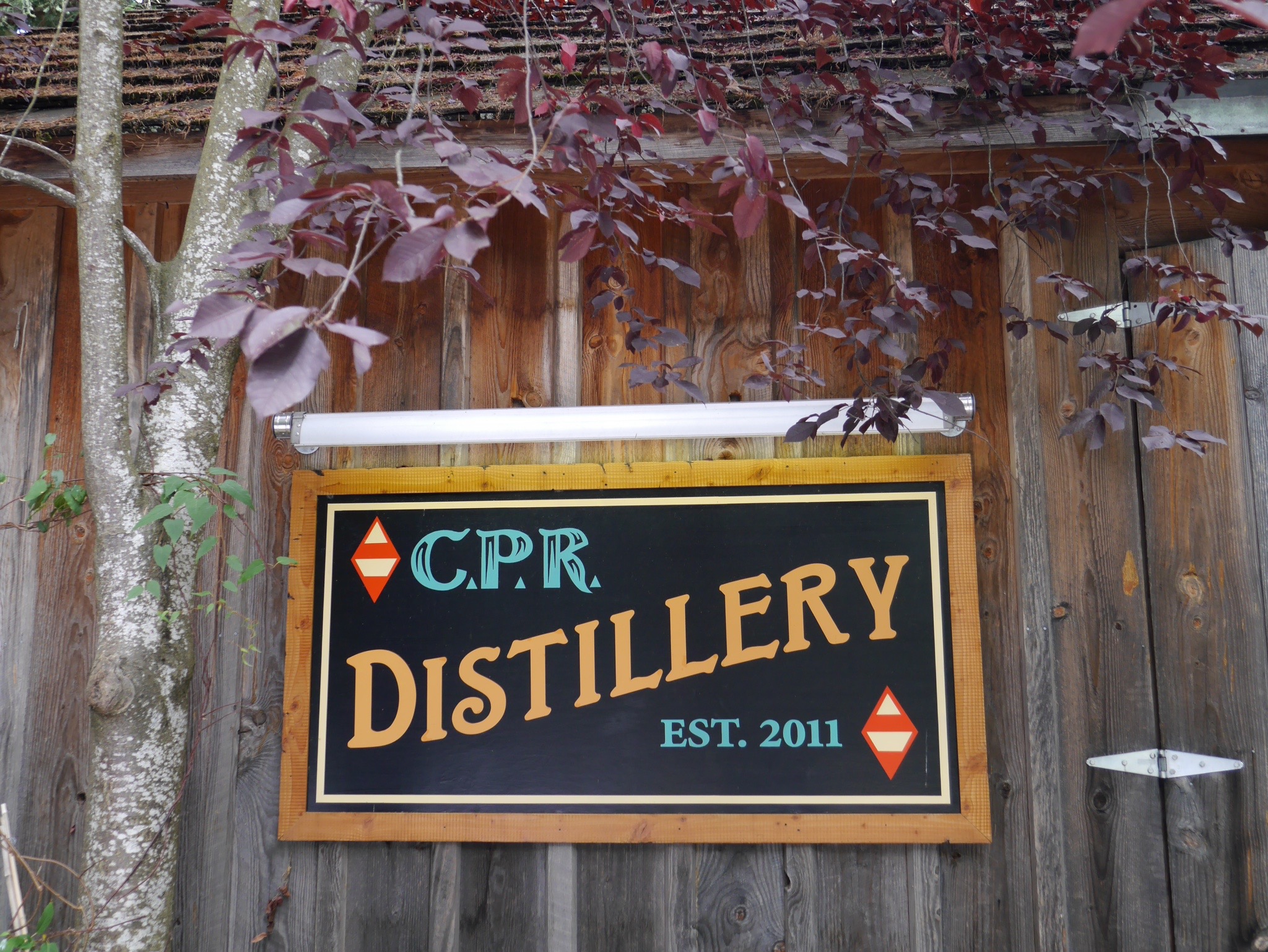 17th Annual Roadhouse Brewfest Live Music:
Octagonal Barn
2 p.m. 'til 5 p.m. Bigfoot Mojo
5:30 p.m. 'til 8 p.m. Cedar Teeth
Orchard
3 p.m. 'til 5 p.m. Will West
6 p.m. 'til 9 p.m. Caleb Caudle (as part of McMenamins Great NW Music Tour)
Imbrie Meadow
4 p.m. 'til 7 p.m. The Van Rontens
Cornelius Pass Roadhouse
4045 NE Cornelius Pass Rd.
Hillsboro, OR 97124