18th Annual Hood River Hops Fest Returns October 2nd
|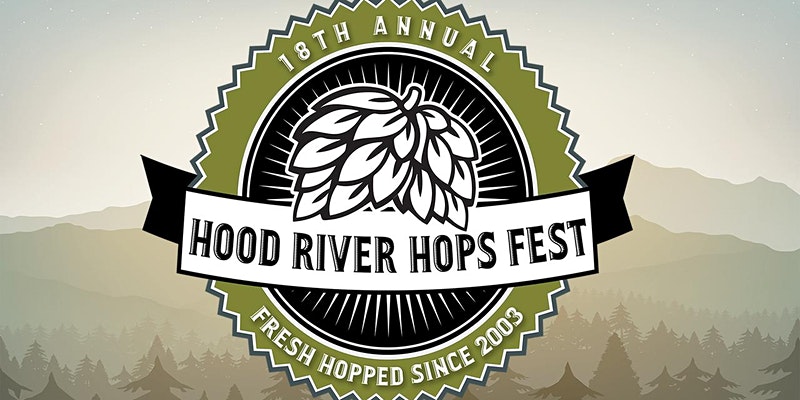 One of the region's premiere fresh hop beer festivals will make its return this fall after being cancelled last year. On Saturday, October 2nd, downtown Hood River, Oregon will be the home of the 18th Annual Hood River Hops Fest.
With hop harvest just around the corner, many brewers from the Pacific Northwest are preparing recipes for this year's fresh hop beers. Since Hood River County is surrounded by world-renowned hop-growing regions, the bustling Columbia River town will once again host nearly three dozen breweries showcasing these one-of-a-kind beers released each fall.
The Hood River Hops Fest began back in 2003 and has grown ever since. It's a treasured time where brewers bring forth its creations from the annual hop harvest with beers brewed with freshly harvested hops.
The family-friendly event features more than 30 breweries with more than 40 fresh-hop beers, plus a variety of food vendors, live music, and a collectible mug. The 2021 event will take place from Noon – 8:00pm with kids allowed until 6:00pm at which point the final two hours are for those 21 years of age or older.
Entry into the Hood River Hops Fest is $20.00 ($26.02 after fees) in advance. This includes a tasting mug and five tasting tokens. Additional tokens may be purchased inside the event. Admission at the gate will increase to $30.00 the day of, if tickets are still available. Entry only admission is $10.00 and kids are free until 6:00pm. To purchase advance tickets to the Hood River Hops Fest click here.
Columbia Parking Lot
501 Columbia St.
Hood River, OR 97031