2018 Nano Beer Fest Returns To John's Marketplace
|

With its origins dating back to Max's Fanno Creek nearly one decade ago, the 2018 Nano Beer Fest will make its return to John's Marketplace for the second consecutive year. This year's Nano Beer Fest will take place Friday, April 27 – Sunday, April 29.
This festival celebrates the small breweries that may get overlooked from time to time. The 2018 Nano Beer Fest will feature over 50 beers, ciders and meads all made by some of the most inventive and newest members of the local craft industry. Its focus is on nano breweries that can be hard to find around the region all brought together in one place.
Some of these brewers may have desires to grow and become larger but many are happy to be where they are, producing small batch beers to a smaller audience. For 2018, the alumni brewer, or in this case cider maker, is Cider Riot!. This cidery has grown from a garage to a full on production space and continues to make interesting and tasty cider.
Participating Breweries & Cideries:
Wolf Tree Brewing
PINTS Brewing
Moonshrimp Brewing
Salem Ale Works
Mad Cow Brewing
Gateway Brewing
Three Mugs Brewing
Tuebor Brewing
Waltz Brewing
Kaiser Brewing
Brewery 26
Leikam Brewing
Deep Space Brewing
Ridgewalker Brewing
Funhouse Brewing
High 5 Cider
Woodbox Cider
As in years past, many of the brewers will be in attendance pouring their beers and discussing the brewing process.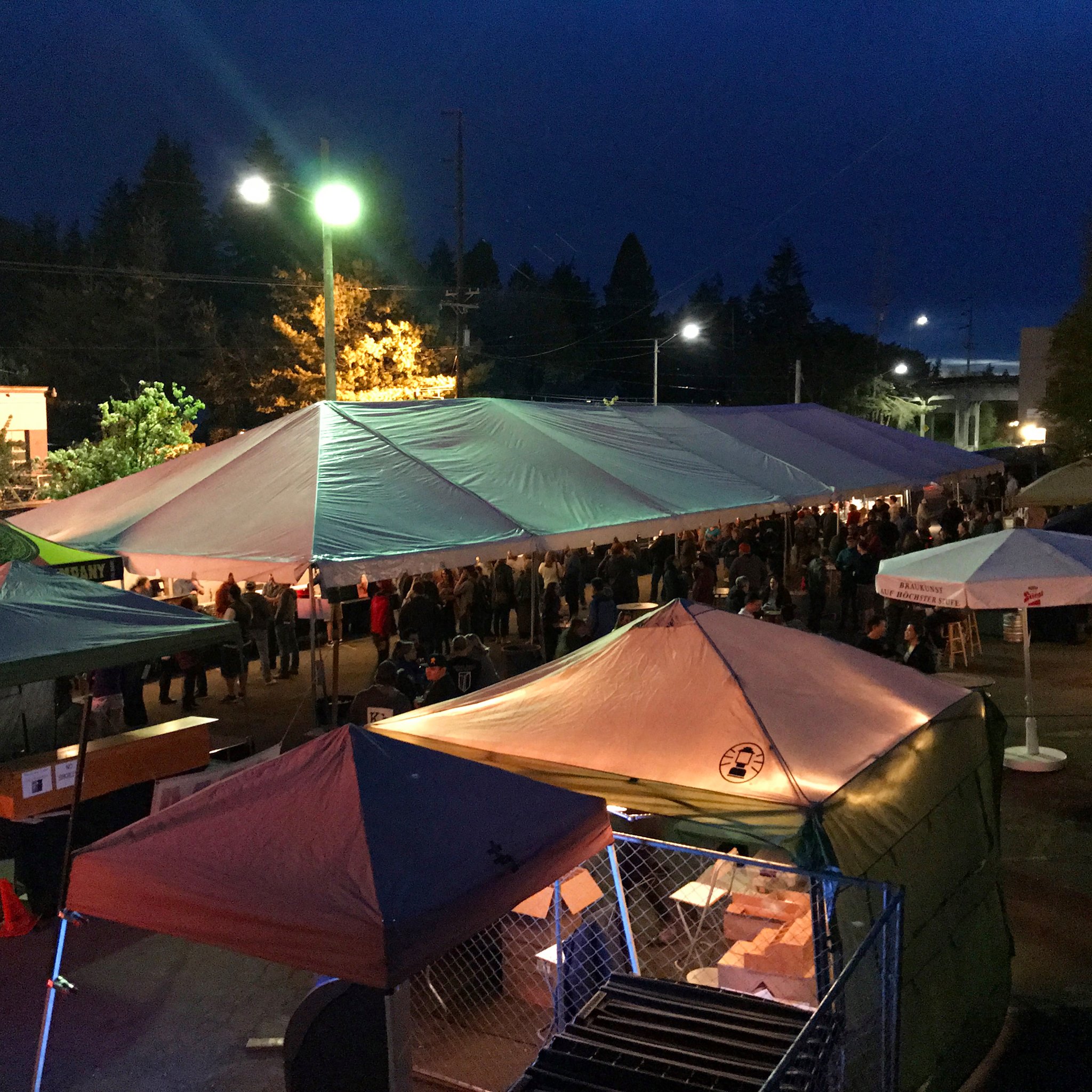 Advance tickets are now on sale via www.nanobeerfest.com that offers the best value. If purchased in advance, tickets are $20.00 each ($22.23 after fees) that includes a tasting glass and 15 drink tickets. At the gate entry is $20.00 and only includes 10 drink tickets. Serving sizes 2 ounces (1 ticket), 4 ounces (2 tickets), and 7 ounce (3 tickets). Additional tickets will be available for purchase at $1.00 each.
2018 Nano Beer Fest Hours:
Friday, April 27th 2pm – 10pm
Saturday, April 28th 12pm – 10pm
Saturday, April 29th 11am – 4pm
John's Marketplace
3535 SW Multnomah Blvd.
Portland, OR 97219