2019 Bend Ale Fest To Serve 40+ Beers in Bend's Northwest Crossing Neighborhood
|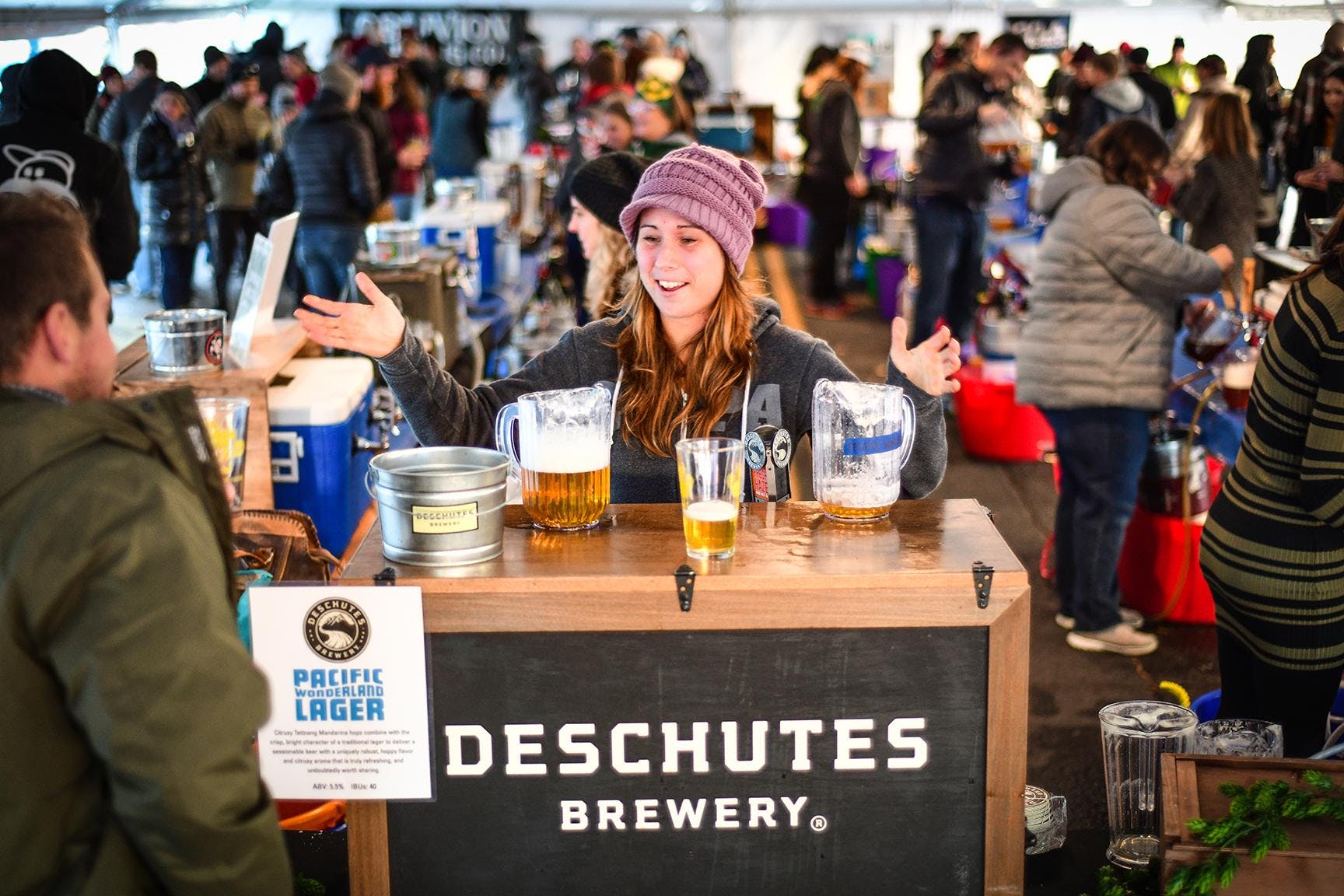 Forty beers from nearly twenty breweries will come together at the 2019 Bend Ale Fest. Taking place in Bend's Northwest Crossing Neighborhood, the Bend Ale Fest will take place on Saturday, November 9th from 11:00am-5:00pm.
The Bend Ale Fest will include many choices of beer, cider and kombucha along with live music and a Bend Ale Run Half Marathon & 10K Race that precedes the beer fest. All ages are welcome to attend.
Admission into the 2019 Bend Ale Fest is free. To partake in the beer tasting it'll set you back $15 in advance or $20 at the gate. Each tasting package includes a pint glass and 10 tasting tokens good for a 4oz sample. Additional tokens will be for sale for $5 for 4 tokens.
Here's a look at the breweries, cideries and kombucha makers that will be part of the 2019 Bend Ale Fest.
Brewery + Cidery List:
10 Barrel Brewing Co.
Avid Cider
Boneyard Beer
Cascade Lakes Brewing
Craft Kitchen & Brewery
Crux Fermentation Project
Deschutes Brewery
Double Mountain
Immersion Brewing
Kobold Brewing
KYLA Hard Kombucha
Monkless Belgian Ales
Oblivion Brewing Co.
Riverbend Brewery
Silvermoon Brewing Co
Sunriver Brewing Co.
Three Creeks Brewing Co.
Wild Ride Brewing
Worthy Brewing

Live music is a part of Bend Ale Fest and it all kicks off with Erin Cole-Baker when the festival opens at 11:00am. Bill Powers will take the stage at 2:00pm and Chris Baron will wrap the music up beginning at 3:00pm.
Bend Ale Fest
Northwest Crossing Drive
Bend, OR 97703