2019 Fresh Hop Fest at New Seasons Market
|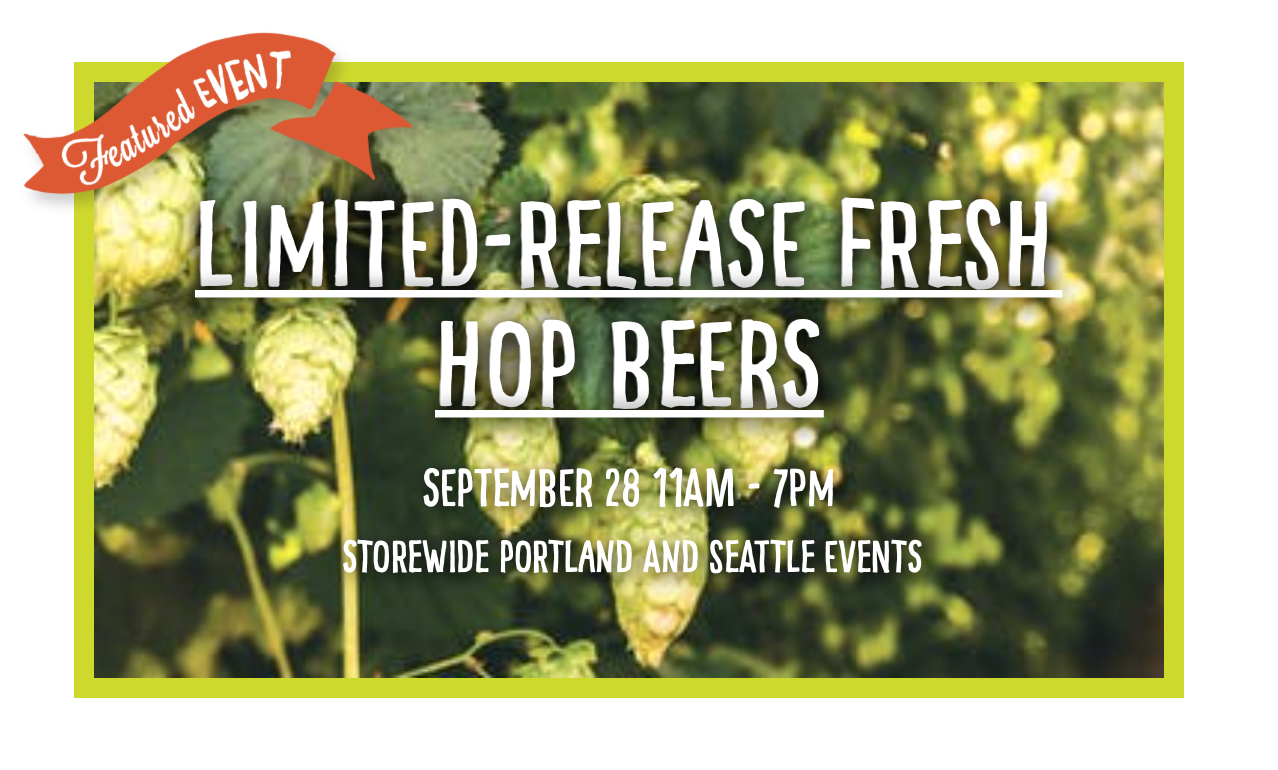 Fresh Hop beers will be featured this weekend at all Oregon and Washington New Seasons Market locations. New Seasons will host its 2019 Fresh Hop Fest from September 28-29 each day from 11:00am-7:00pm.
Each New Seasons location will feature an extensive selection of regional craft beers that incorporate freshly harvested hops from the Pacific Northwest. These hops are harvested from mid-August through late September each year. New Seasons Market's Fresh Hop Fest is a special, once-a-year time for local brewers and beer aficionados to enjoy flavorful and unique fresh hop beers.
"Fresh hop beers are particularly prized for their hyper-local origin, extremely limited availability, and expressive character," said Otto Han, beer and wine category manager at New Seasons Market, in a statement. "Nearly all American hops are grown right here in the Pacific Northwest and we're proud to partner with local breweries producing more fresh hop beers than any other region in the world."
This weekend, customers can sample four unique, limited-release fresh hop beers from local breweries including Old Town Brewing's Hopicana Fresh Hop Juicy IPA, Little Beast Brewing's Green Eyed Monster Fresh Hop Sour, Occidental Brewing Company's Fresh Hop Pilsner, and well as Lucky Lab Brewing's Fuzzy Muzzle Fresh Hop Hazy Pale, with a portion of the latter beer's sales benefiting DoveLewis.
Plus, all New Seasons stores will also feature a fresh hop beer brat available in the meat department. These German inspired sausages are made with Double Mountain Brewery's Killer Green Fresh Hop IPA.
To find the nearest New Seasons Market, use their Store Finder by clicking here.